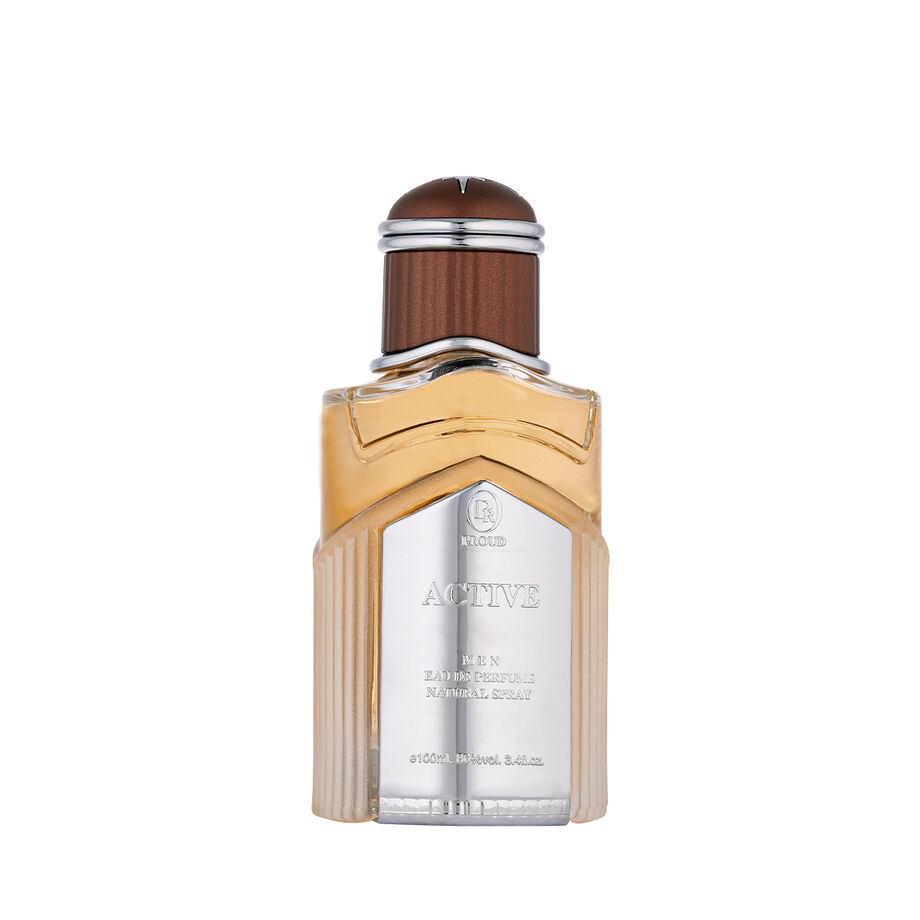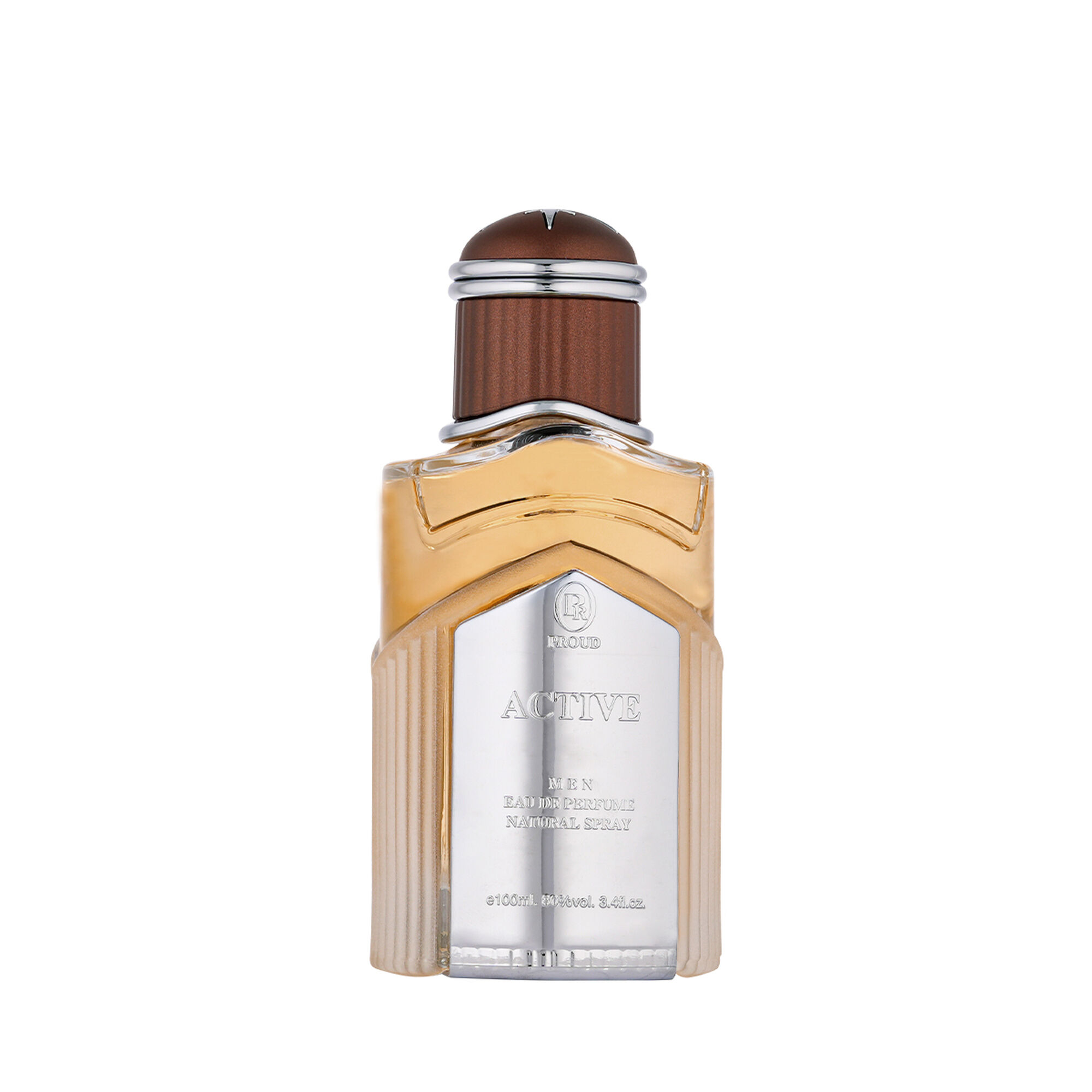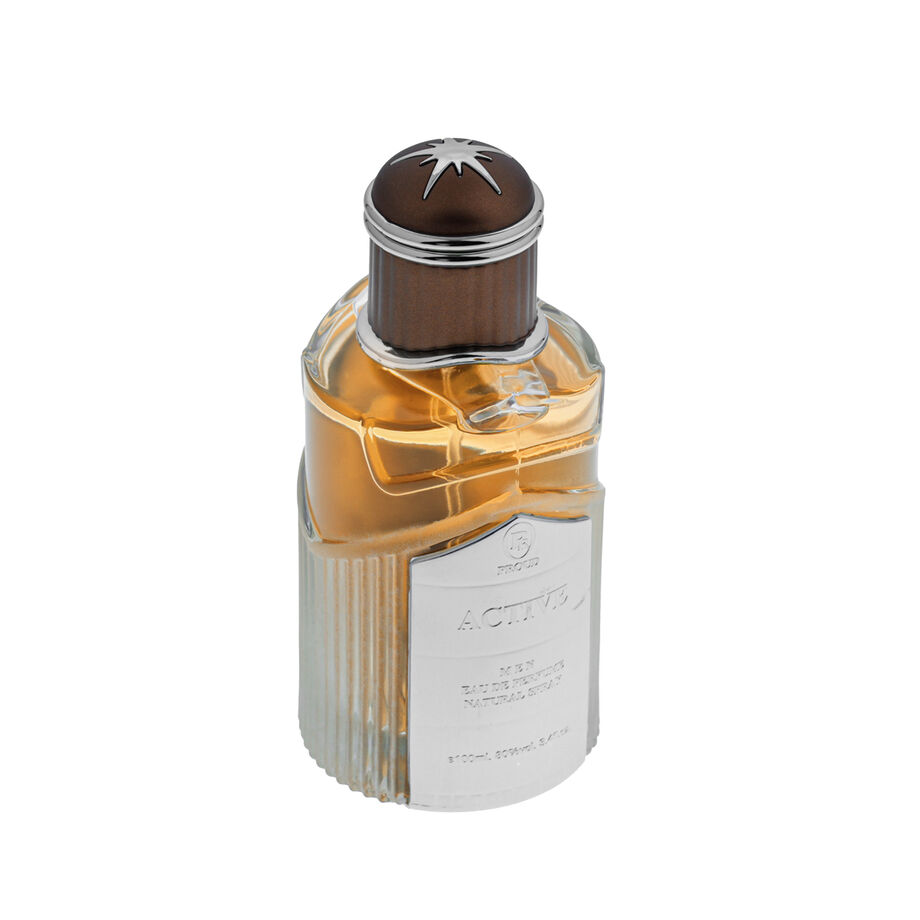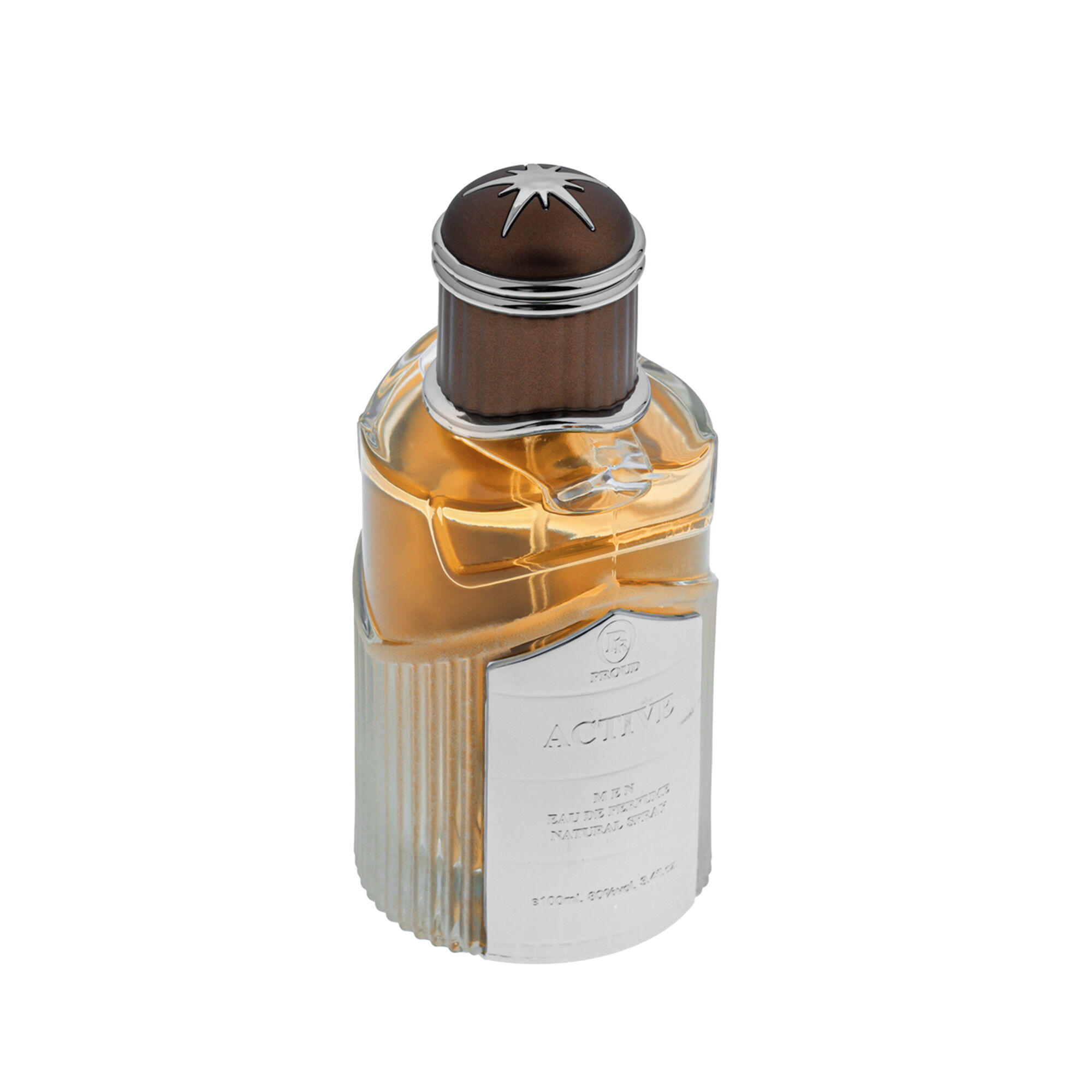 Active Perfume by Proud 100ml
160 SAR
Price reduced from

268 SAR

to
OFF 40.30%
(including VAT)
Active Perfume Description: Active by Proud is an eau de parfum which transports you to an unparalleled world of luxury. The fragrance opens with notes of bergamot and nutmeg, while the middle notes of lavender, violet and sandalwood provide a refreshing aroma. Base notes of tonka bean, musk and sandalwood help to increase the grandeur of this fragrance. This exquisite blend enhances your charm and warmth so that you can make the perfect impression on people around you. Purchase at Deraah now to add this unique fragrance to your collection.
Active Perfume Ingredients:
Top Notes: Bergamot and Nutmeg.
Heart Notes: Lavender, Violet, and Pear.
Base Notes: Tonka Beans, Musk, and Sandalwood.

Active Perfume Specifications
Scent: Oriental, Spicy
Concentration: Eau De Parfum
Size: 100 ml
Brand: Proud
Category: Men

Active Perfume Advantages:
A classic scent suitable for formal times.
Long-lasting fragrance.
Rich in tonka beans and musk.
It will give you a sense of elegance all the time.
Luxurious packaging befitting the luxurious content.

How to Use:
Apply on pulse points such as behind the ears and on the wrists, and allow your body's warmth to intensify the fragrance. The perfume can also be sprayed on clothing.

Warnings and Precautions (optional):
Do not apply to damaged, or broken skin. If irritation occurs, stop using the product immediately.
Perfume is highly flammable, so avoid applying near open flames, heat, or while smoking.
Do not leave the package in the car to ensure that it is not exposed to sunlight, breakage, damage, or a change in odor.

Spruce Up Your Occasion:
Active by Proud is designed to match your formal look, making you feel distinguished and unique at work or for any official occasion.

Luxurious Packaging:
Active comes packaged in a luxurious bottle that represents its floral quality, with a detailed and inciting design.

High Concentration
This 100 ml bottle of eau de parfum is a great size to enjoy freshness for long periods.