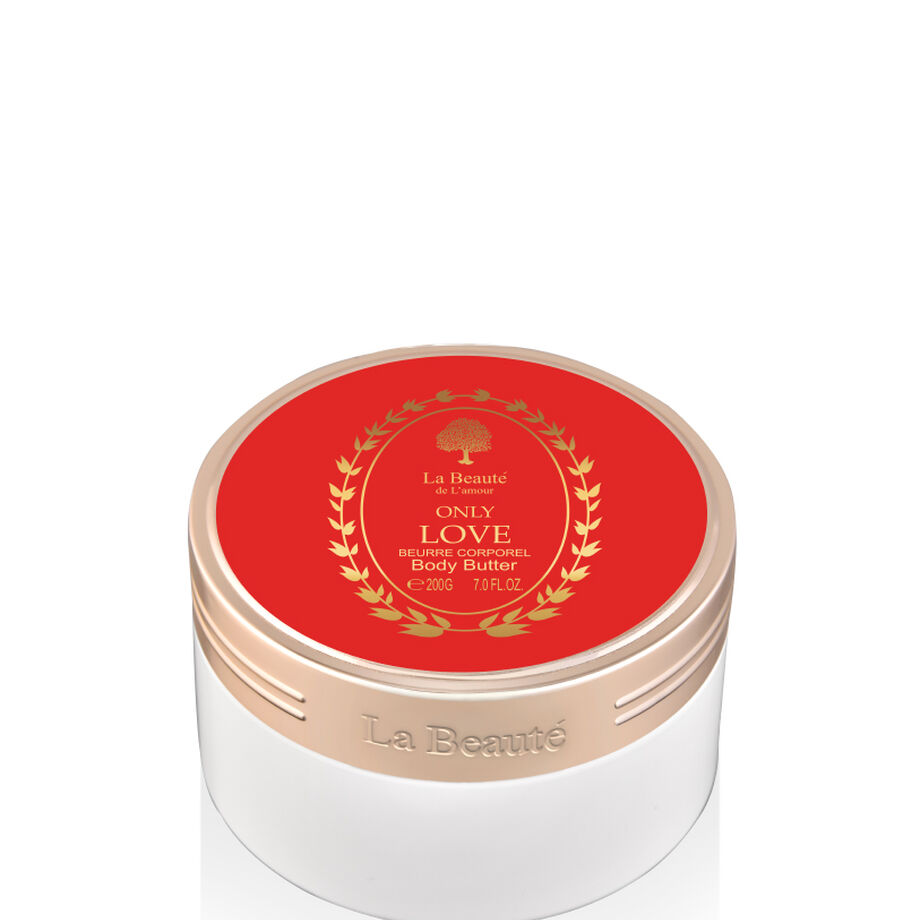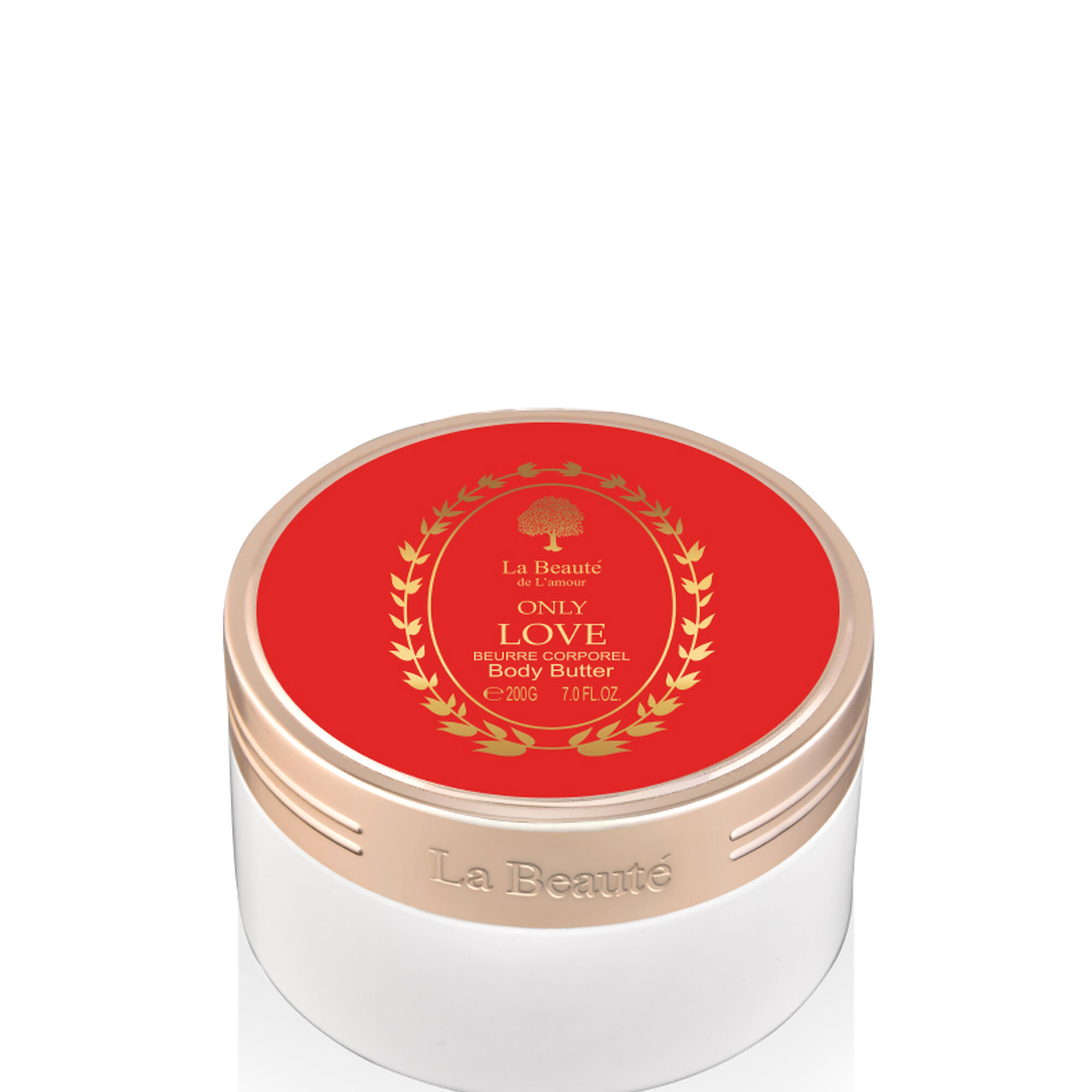 55 SAR
Price reduced from

118 SAR

to
(including VAT)
About Only Love Body Butter: Searching for a skincare product that will boost your confidence, like no other? La Beauté de l'Amour' has got you covered with a moisturising product that will offer you naturally radiant and glowing skin! Only Love Body Butter provides you with an unparalleled soothing sensory experience to leave you with velvety-soft and supple skin. In addition to its moisturising and hydrating properties, it also exudes a sweet floral-fruity scent simply for your enjoyment. Suitable for all skin types, don't miss out the chance to get your hands on Only Love Body Butter, available online and in Deraah stores!
Specifications of Only Love Body Butter:
Top Notes: Black Currant, Raspberry, Freesia
Middle Notes: Rose, Almond Blossom, Lily of the Valley
Base Notes: Musk, Vanilla, Blond Wood

Brand: La Beauté de l'Amour
Product Type: Body Butter
Section: Body Care
Category: Women
Collection: Love & Night
Scent: Floral, Fruity
Volume: 200 g

Advantages of Only Love Body Butter:
● Infused with a long-lasting rich floral and fruit aroma.
● Provides increased softness and elasticity to the body.
● Leaves skin wonderfully scented all day long.
● Absorbs quickly into the skin without leaving a sticky residue.
● Gentle and nourishing for the skin.

Delicate and Feminine:
Only Love Body Butter is formulated with a vibrant aromatic blend of flowers and fruits to offer your skin a delicate and feminine fragrance.

A Luxurious Sensory Experience:
Indulge in the luxurious sensory experience of Only Love Body Butter and enjoy a boost of confidence as a result of your glowing skin.

Softness and Moisture
The Only Love Body Butter delivers deep hydration and nourishment, leaving your skin feeling incredibly soft and supple.

How to use Only Love Body Butter:
To obtain the desired effect of silky-smooth, moisturised skin, apply the butter all over your body.
Warnings and Precautions (optional):
To be applied externally only.