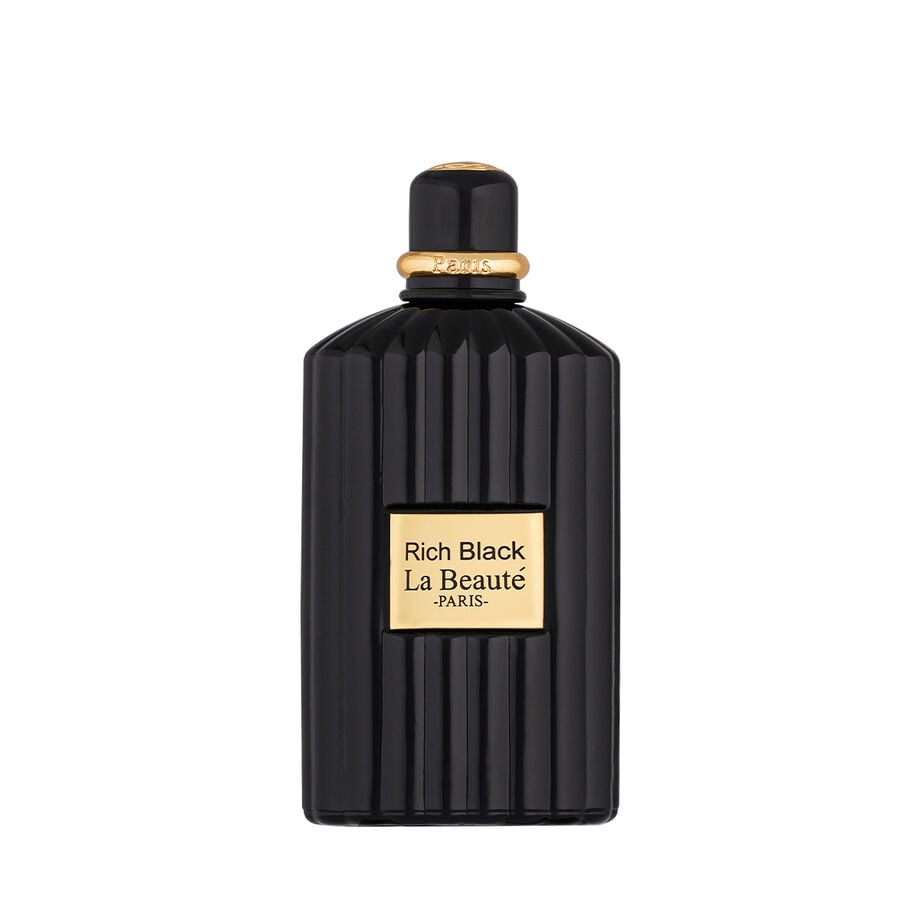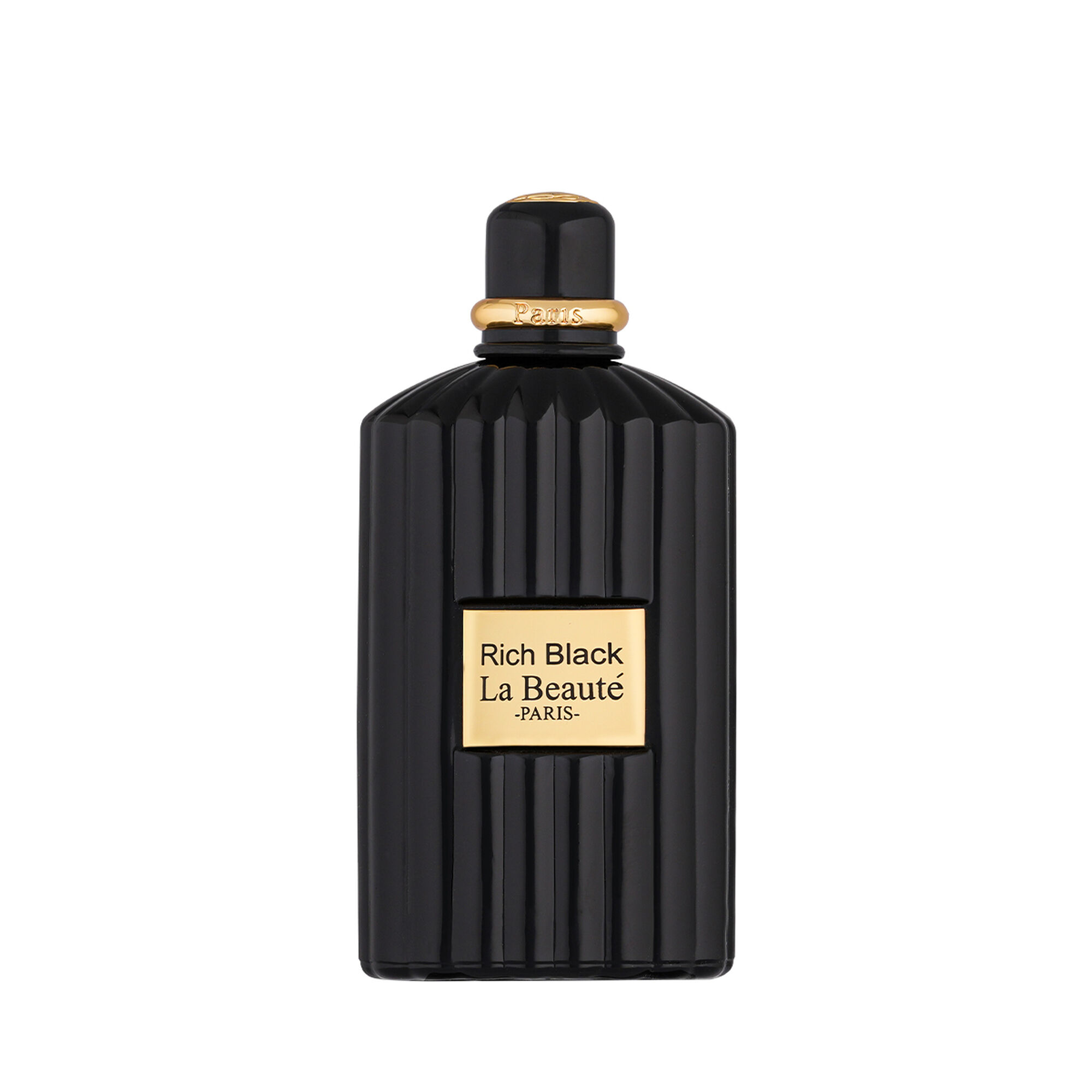 149 SAR
Price reduced from

320 SAR

to
OFF 53.44%
(including VAT)
About Rich Black Eau De Parfum: Indulge in the modern and unique fragrance of Rich Black by La Beauté de l'Amour, designed for women who appreciate the finer things in life. This sought-after perfume opens with a blend of mandarin, pink pepper and ginger, followed by a heart of purple leaves, clary sage and iris. The base notes of vetiver and amber complete the luxurious scent. Perfect for special occasions and events, Rich Black is a must-have addition to any woman's fragrance collection. Purchase today online or at a Deraah store and make your radiant and sensual beauty known to others!
Specifications of Rich Black Eau De Parfum:
Top Notes: Mandarin, Pink Pepper, Ginger
Middle Notes: Violet Leaves, Clary Sage, Orris
Base Notes: Vetiver, Styrax, Mate, Amber Xtreme

Brand: La Beauté de l'Amour
Product Type: Eau de Parfum
Section: Body Care
Category: Women
Collection: Eau De Parfum
Scent: Leathery, Oriental
Volume: 75 ml


Advantages of Rich Black Eau De Parfum:
Elevates your fragrance game with its unique and captivating scent.
Long-lasting formula ensures you smell great for hours on end.
Feminine scent that adds a touch of luxury to your daily routine.
A perfect gift for someone special in your life.

Warm and Wonderful:
Rich Black is a deeply warm fragrance that will envelop your senses and keep coming back for more!

Long-lasting and Stable:
We have carefully curated the composition of this eau de parfum to provide you with a long lasting fragrance that will not fade with time.

Feminine and Luxurious:
Rich Black is a feminine fragrance that exudes luxury and elegance, perfect for the modern, elegant woman.

How to use Rich Black Eau De Parfum:
Apply on pulse points such as behind the ear, and on the wrists, and allow your
body's warmth to intensify the fragrance. The perfume can also be sprayed on
clothing.

Warnings and Precautions (optional):
Do not apply to damaged, or broken skin. If irritation occurs, stop using the product immediately.
Perfume is highly flammable, so avoid applying near open flames, heat, or while smoking.
Do not leave the packaging in the car to ensure that it is not exposed to sunlight, breakage, damage, or a change in odour.