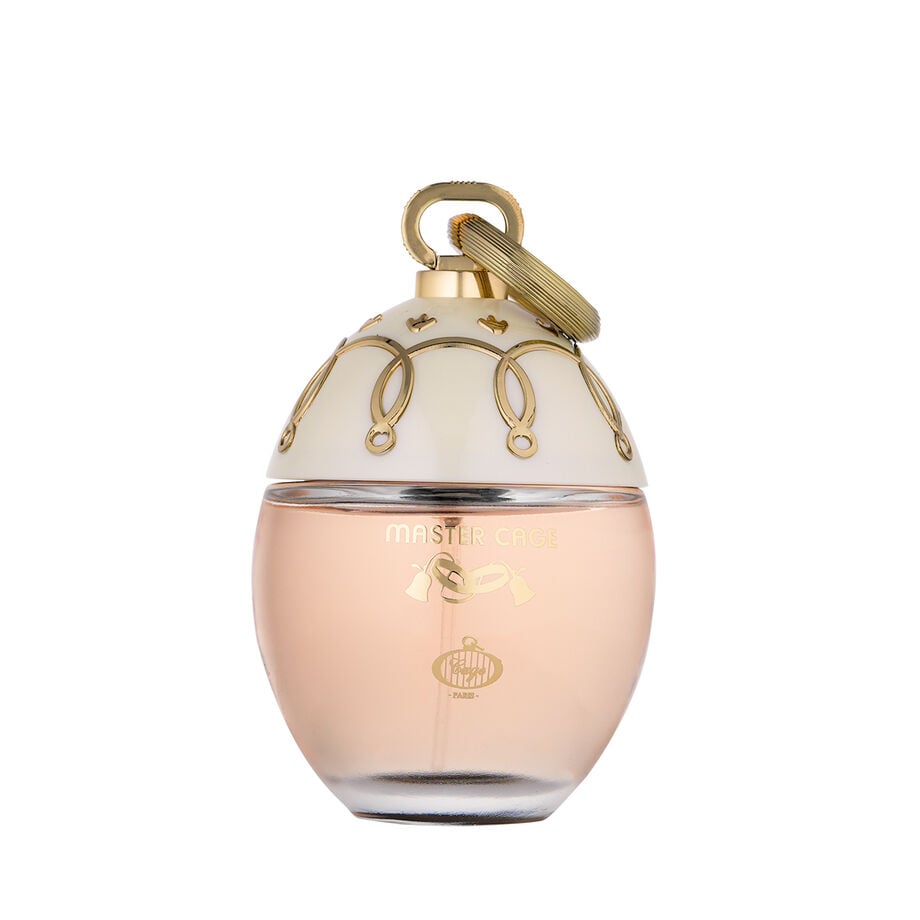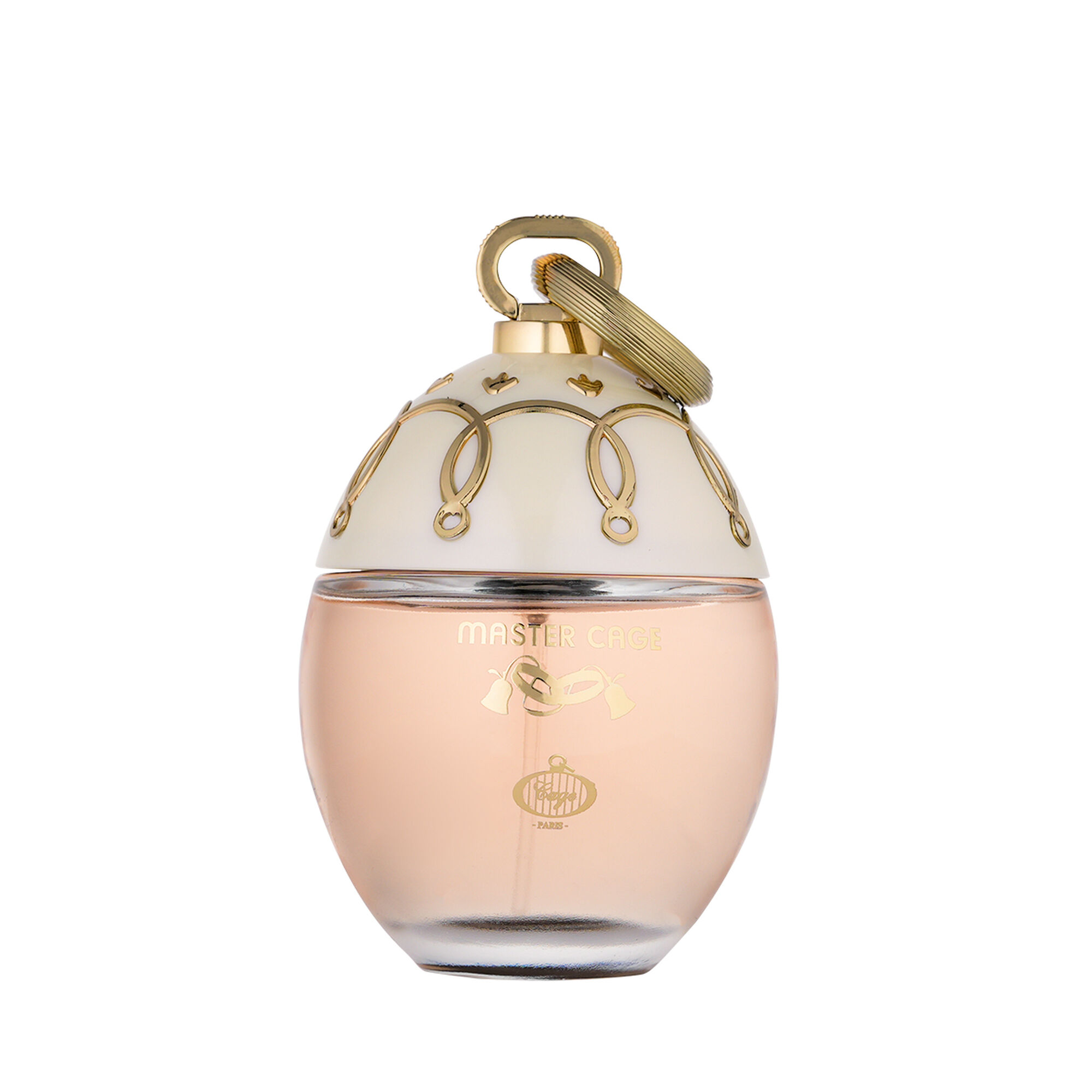 Master Cage Eau de Parfum
90 SAR
Price reduced from

190 SAR

to
(including VAT)
About Master Cage Eau de Parfum Introducing Master Cage By Cage, a luxurious eau de parfum for the modern woman. Formulated to evoke a sense of happiness and freedom, this perfume is made up of captivating top notes of tea leaves, citrus, and pear. The middle notes of orange blossom, honeysuckle tree, and jasmine give the perfume a beautiful scent that will linger on the skin for hours. A base of white musk, sandalwood, and amber completes the fragrance with a lasting impression of warmth and comfort. With 80 ml of scent in each bottle, Master Cage is sure to be a favorite choice in any woman's perfume collection. Head to a Deraah store or purchase online to try this one of a kind fragrance!
Specifications of Master Cage Eau de Parfum:
Top Notes: Tea Leaves, Citrus, Pear
Middle Notes: Orange Blossom, Honeysuckle Tree, Jasmine
Base Notes: White Musk, Sandalwood, Amber


Brand: Cage
Concentration: Eau de Parfum
Category: Women
Scent: Oriental - Woody
Volume: 80 ml

Advantages of Master Cage Eau de Parfum:
Fragrant and long-lasting scent.
Irresistible hold.
Suitable for any time during the day.

An Oriental and Woody Infusion
Master Cage's scent is perfect for the woman looking for an everyday perfume with oriental and woody notes.

A Captivating Scent
With just a spritz, Master Cage by Cage will make any woman turn heads.

The Ideal Gift
For every man, this is the perfect gift for a special someone, and is sure to be her go to scent!

How to Use Master Cage Eau de Parfum:
Apply on pulse points, such as behind the ear, and on the wrists, and allow your body's warmth to intensify the fragrance. The perfume can also be sprayed on clothing.

Warnings and Precautions
(optional):
Do not apply to damaged, or broken skin. If irritation occurs, stop using the product immediately.
Perfume is highly flammable, so avoid applying near open flames, heat, or while smoking.
Do not leave the packaging in the car to ensure that it is not exposed to sunlight, breakage, damage, or a change in odor.