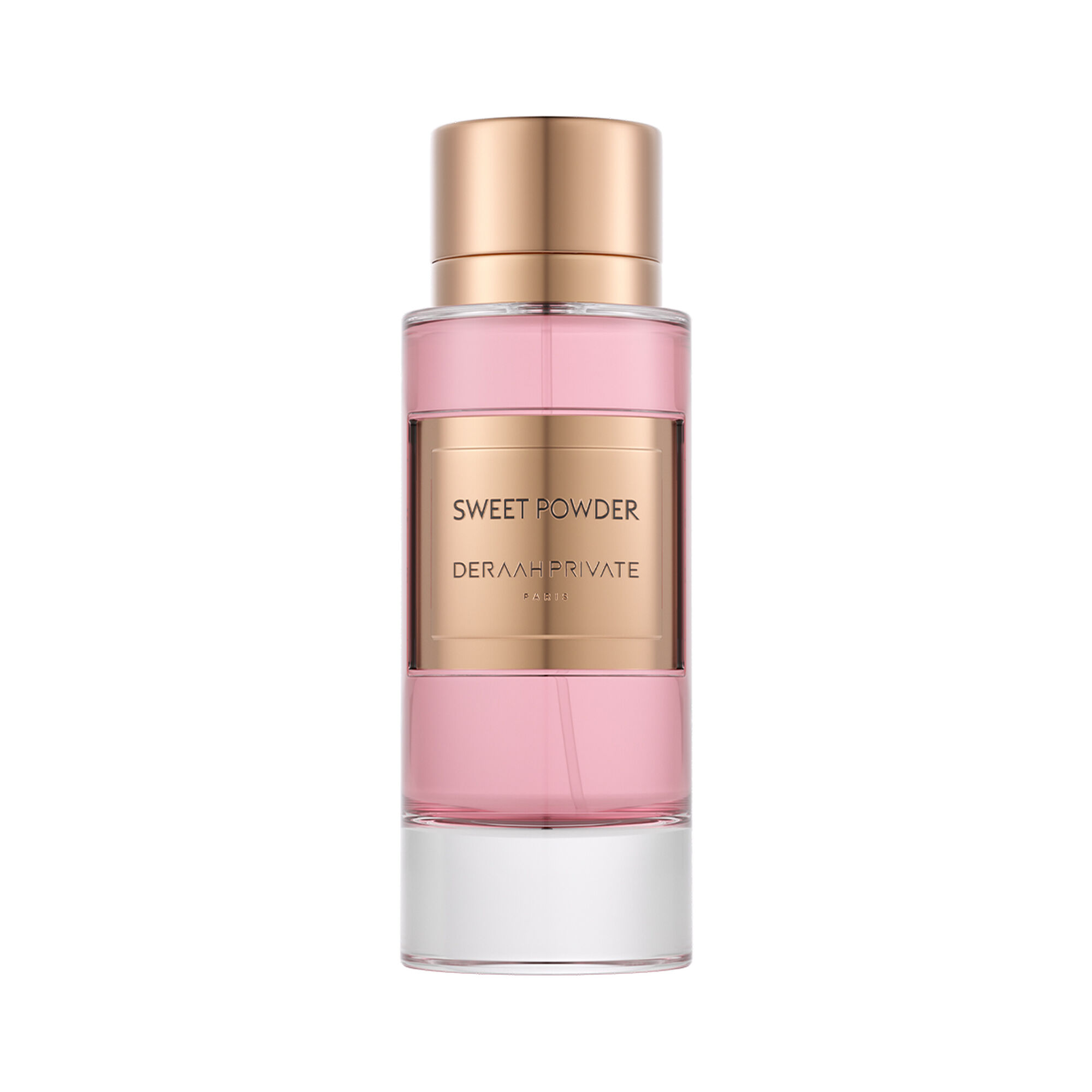 Sweet Powder Eau de Parfum
239 SAR
Price reduced from

480 SAR

to
OFF 50.21%
(including VAT)
About Sweet Powder Eau de Parfum: Searching for your signature scent? Sweet Powder is a fragrance that carries with it the sweet ethereal scent of flowers using a powdery blend. A bursting smooth aroma of bergamot, lychee, and rhubarb fills your senses as you spray the perfume. Florals unfold into accords of roses, jasmine, and gardenia to create a charming aura around you that appeals to everyone. As the fragrance comes to a closure, you can sense light musk, cedar wood, vanilla, incense, and vetiver. Truly the go-to perfume for any modern and classy woman!
Specifications of Sweet Powder Eau de Parfum:
Top Notes: Bergamot, Lychee, Rhubarb
Middle Notes: Rose, Jasmine, Gardenia
Base Notes: Musk, Cedar Wood, Vanilla, Incense, Vetiver

Brand: Deraah Private
Concentration: Eau de Parfum
Category: Unisex
Scent: Floral, Powdery
Volume: 100 ml

Advantages of Sweet Powder Eau de Parfum:
· The perfect scent for every-day use.
· Long lasting fragrance.
· An empowering scent which only enhances your true beauty.
· A special gift for the ones you love.

Experience Maximum Gratification:
Make Sweet Powder perfume your number one perfume every day.

An Exceptional Floral Perfume:
Sweet Powder perfume transports you to a beautifully scenic flower garden backdrop.

The Epitome of Refined Beauty and Elegance:
Sweet Perfume expresses your soft, delicate beauty in a way that is sure to mesmerise others.

How to Use Sweet Powder Eau de Parfum:
Apply on pulse points such as behind the ear, and on the wrists, and allow your body's warmth to intensify the fragrance. The perfume can also be sprayed on clothing.

Warnings and Precautions (optional):
Do not apply to damaged, or broken skin. If irritation occurs, stop using the product immediately.
Perfume is highly flammable, so avoid applying near open flames, heat, or while smoking.
Do not leave the packaging in the car to ensure that it is not exposed to sunlight, breakage, damage, or a change in odor.