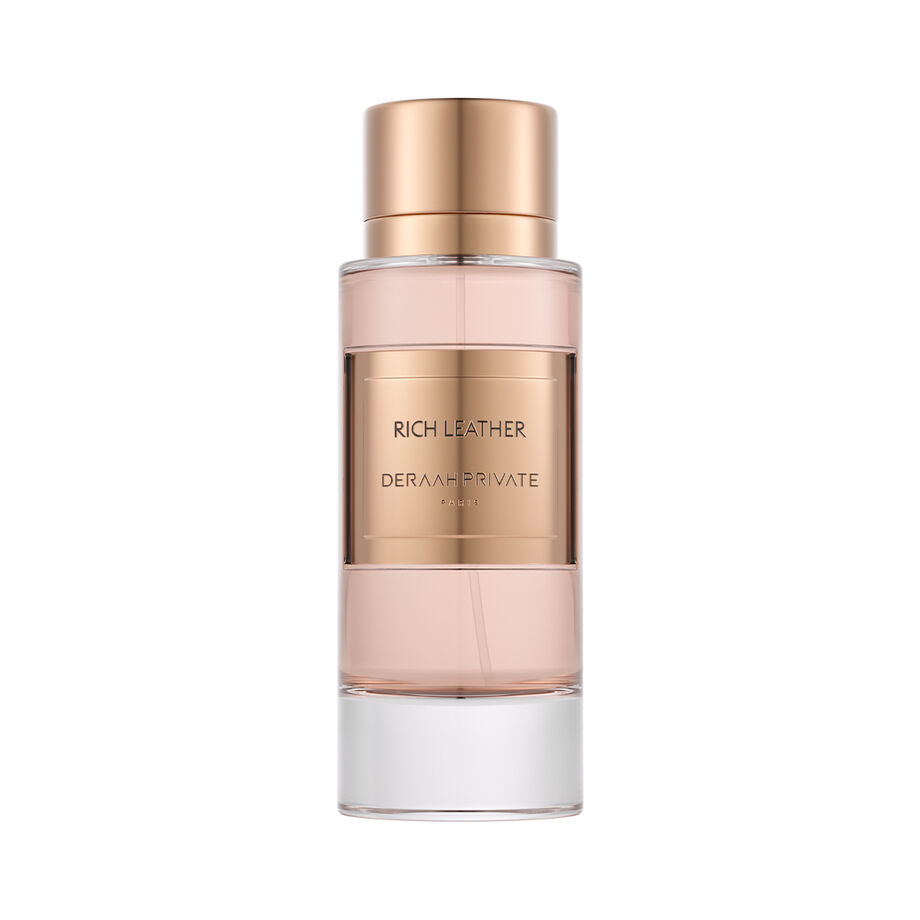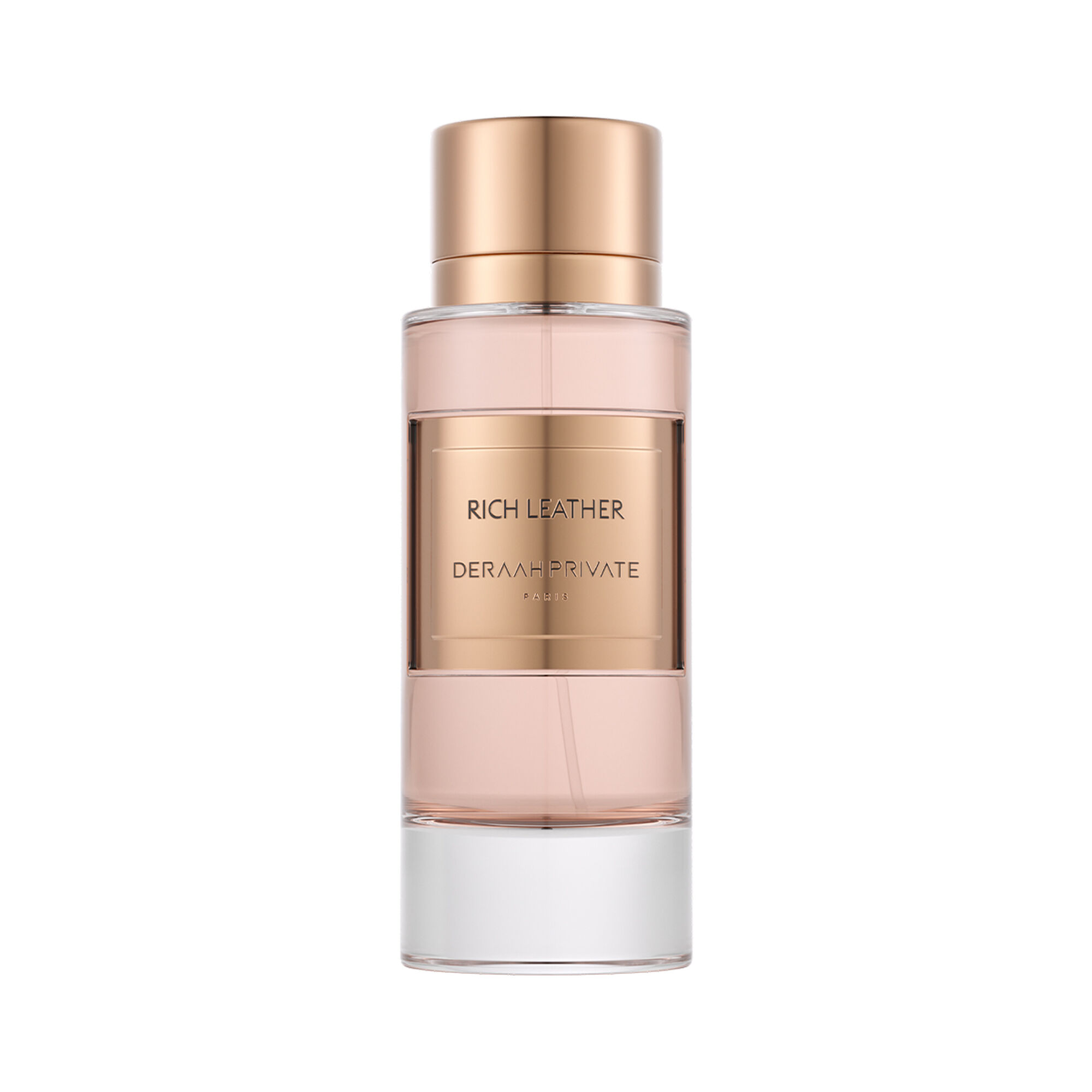 Rich Leather Eau de Parfum
240 SAR
Price reduced from

480 SAR

to
(including VAT)
About Rich Leather Eau de Parfum: A truly high-end fragrance, Rich Leather from the Deraah Private perfume collection is an exquisite blend of deeply spicy sensations. The woody amber fragrance opens with the bright, herby undertones of bergamot and pink pepper, accompanied with the dark, yet uplifting scent of cedar wood, agarwood, and incense. It finishes on an earthy patchouli mixture, elevated by dry amber and smoky leather accords for a warm balanced finish. The long-lasting perfume embodies true luxury in every sense from its curation of rich ingredients to its elegant packaging. With a size of 100 ml, and quality composition, this perfume is the perfect gift for a friend or family member!
Specifications of Rich Leather Eau de Parfum:
Top Notes: Bergamot, Pink Pepper
Middle Notes: Cedar Wood, Agarwood, Incense
Base Notes: Leather, Dry Amber, patchouli

Brand: Deraah Private
Fragrance Type: Eau de Parfum
Gender: Unisex
Scent: Leather, Amber, Woody
Size: 100 ml

Advantages of Rich Leather Eau de Parfum:
· Leaves you perfectly scented for all special occasions.
· Long lasting fragrance.
· A fragrance that combines classic splendor and modern elegance.
· It will provide you with an invigorating freshness that lasts all day.
· A perfect gift for friends and family.

A Dose of Romance:
Immerse yourself in a world of intense passion and romance with Rich Leather.

A Fragrance of Charming Originality:
Rich Leather is a fragrance which represents timeless beauty through its well-recognized scent.

A Powerfully Attractive Scent:
Captivate those around you with a delightfully addictive aroma that demands their attention.

How to Use Rich Leather Eau de Parfum:
Apply on pulse points, such as behind the ear, and on the wrists, and allow your body's warmth to intensify the fragrance. The perfume can also be sprayed on clothing.

Warnings and Precautions
(optional):
Do not apply to damaged, or broken skin. If irritation occurs, stop using the product immediately.

Perfume is highly flammable, so avoid applying near open flames, heat, or while smoking.

Do not leave the packaging in the car to ensure that it is not exposed to sunlight, breakage, damage, or a change in odor.