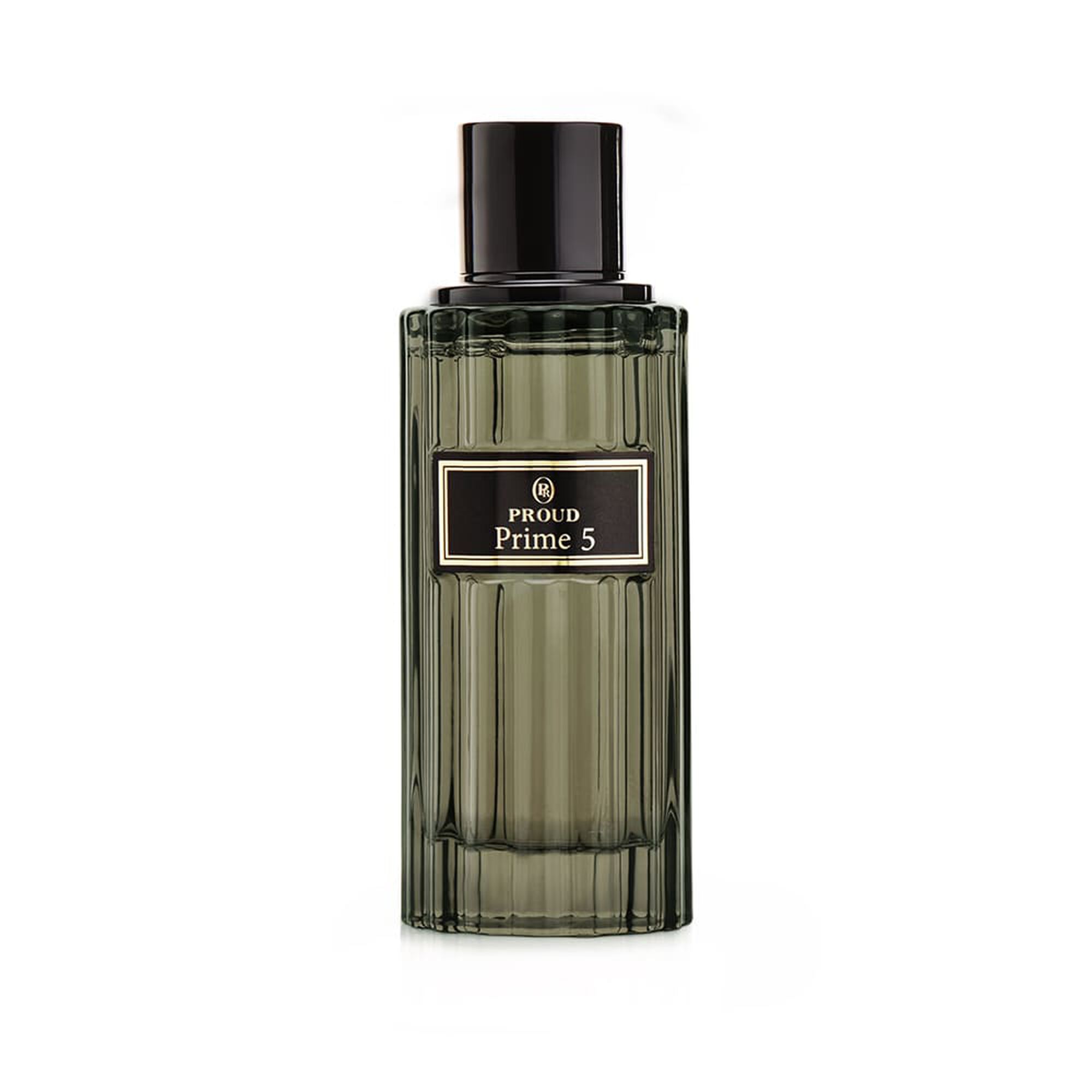 159 SAR
Price reduced from

380 SAR

to
OFF 58.16%
(including VAT)
About Prime 5 Eau de Parfum: Prime 5 Perfume is an exquisite perfume that is sure to captivate the senses of women everywhere. Its top notes include a vibrant combination of lemon, pineapple, pepper, and pear, creating a bright and airy scent. The middle ingredients are a blend of violet, hyacinth, and patchouli that add depth and complexity to the fragrance. Finally, the base notes consist of classic scents like vanilla, musk, and amber. These provide a distinct woody-spicy aroma that is sure to draw attention in any setting. Deraah's Prime 5 Perfume comes in a sleek and stylish bottle that can easily fit into any purse or pocket. Perfect for everyday use or special occasions, Prime 5 Perfume is sure to become a favorite amongst its wearers.
Specifications of Prime 5 Eau de Parfum:
Top Notes: Lemon, Pineapple, Pepper, Pear
Middle Notes: Violet, Hyacinth, Patchouli
Base Notes: Vanilla, Musk, Amber

Brand: Proud
Concentration: Eau de Parfum
Category: Women
Scent: Woody, Spicy
Size: 100 ml

Advantages of Prime 5 Eau de Parfum:
A formal perfume for all occasions.
Beautiful aroma and continuous steadfastness.
Long-lasting.
A great gift for your loved ones.

A Powerful Aroma
Prime 5 is crafted from a powerful combination of woody and spicy notes that create an intoxicating aroma.

Unparalleled Quality
Prime 5 is an eau de parfum that is not only long-lasting, but also crafted from the finest ingredients, ensuring premium quality.

The Star of the Show
With Prime 5, you'll be sure to turn heads wherever you go with a distinctive scent.

How to Use Prime 5 Eau de Parfum:
Apply on pulse points such as behind the ear, and on the wrists, and allow your body's warmth to intensify the fragrance. The perfume can also be sprayed on clothing.

Warnings and Precautions (optional):
Do not apply to damaged, or broken skin. If irritation occurs, stop using the product immediately.
Perfume is highly flammable, so avoid applying near open flames, heat, or while smoking.
Do not leave the packaging in the car to ensure that it is not exposed to sunlight, breakage, damage, or a change in odor.