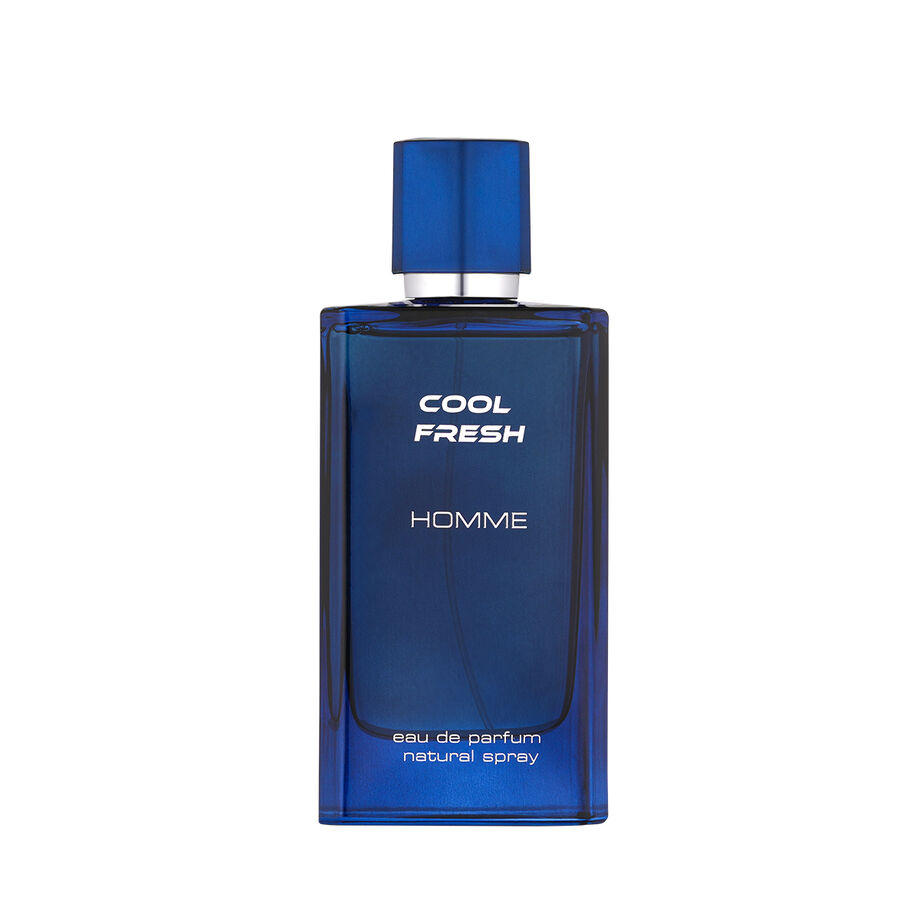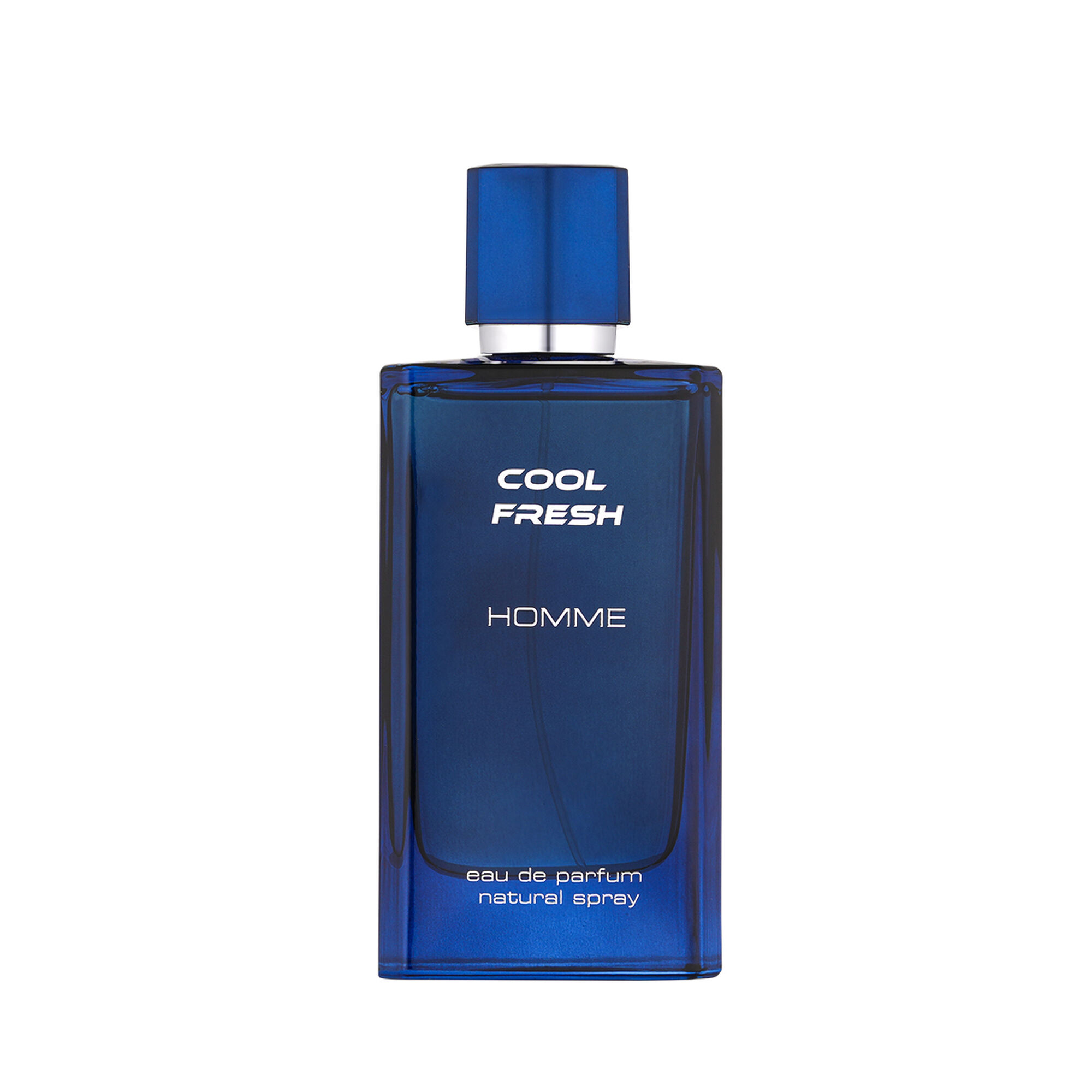 Cool Fresh Eau de Parfum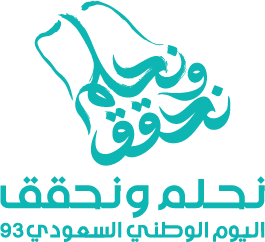 120 SAR
Price reduced from

260 SAR

to
OFF 53.85%
(including VAT)
About Cool Fresh Eau de Parfum: Cool Fresh perfume by H2O was brought to you by Deraah for the man with the adventurous spirit. This Eau de Parfum has a scent of wood and amber, and is packaged in a luxurious 100 ml bottle that offers great value. The fragrance opens with notes of lavender, tangerine and bergamot; followed by middle notes of jasmine, violet and cinnamon; and base notes of amber, musk and sandalwood, making this Cool Fresh perfume an amazing choice. It is ideal for men who want to stay refreshed all day long, and has been carefully crafted to provide a long-lasting effect. So go ahead and make this Cool Fresh perfume a part of your daily grooming routine now with Deraah!
About Cool Fresh Eau de Parfum:
Top Notes: Lavender, Tangerine, Bergamot
Middle Notes: Jasmine, Violet, Cinnamon
Base Notes: Amber, Musk, Sandalwood


Brand: H2O
Concentration: Eau de Parfum
Category: Men
Scent: Woody - Amber
Volume: 100 ml

Advantages of Cool Fresh Eau de Parfum:
An attractive and formal fragrance that suits any occasion
Long-lasting stability.
Freshness that lasts all day.
The ideal gift for your friends and family.

An Exceptional Fragrance:
Cool Fresh perfume has an exceptional fragrant scent that captivates everyone around you.

Comfort and Warmth:
The bright scent of Cool perfume is highlighted by a bouquet of aromatic tones that bring a sense of comfort and warmth.

Comfortable and Quiet:
Cool Fresh perfume gives you a lingering quality of fragrant woody and amber notes that incite a feeling of relaxation.

How to Use Cool Fresh Eau de Parfum:
Apply on pulse points such as behind the ear, and on the wrists, and allow your body's warmth to intensify the fragrance. The perfume can also be sprayed on clothing.

Warnings and Precautions (optional):
Do not apply to damaged, or broken skin. If irritation occurs, stop using the product immediately.
Perfume is highly flammable, so avoid applying near open flames, heat, or while smoking.
Do not leave the packaging in the car to ensure that it is not exposed to sunlight, breakage, damage, or a change in odor.