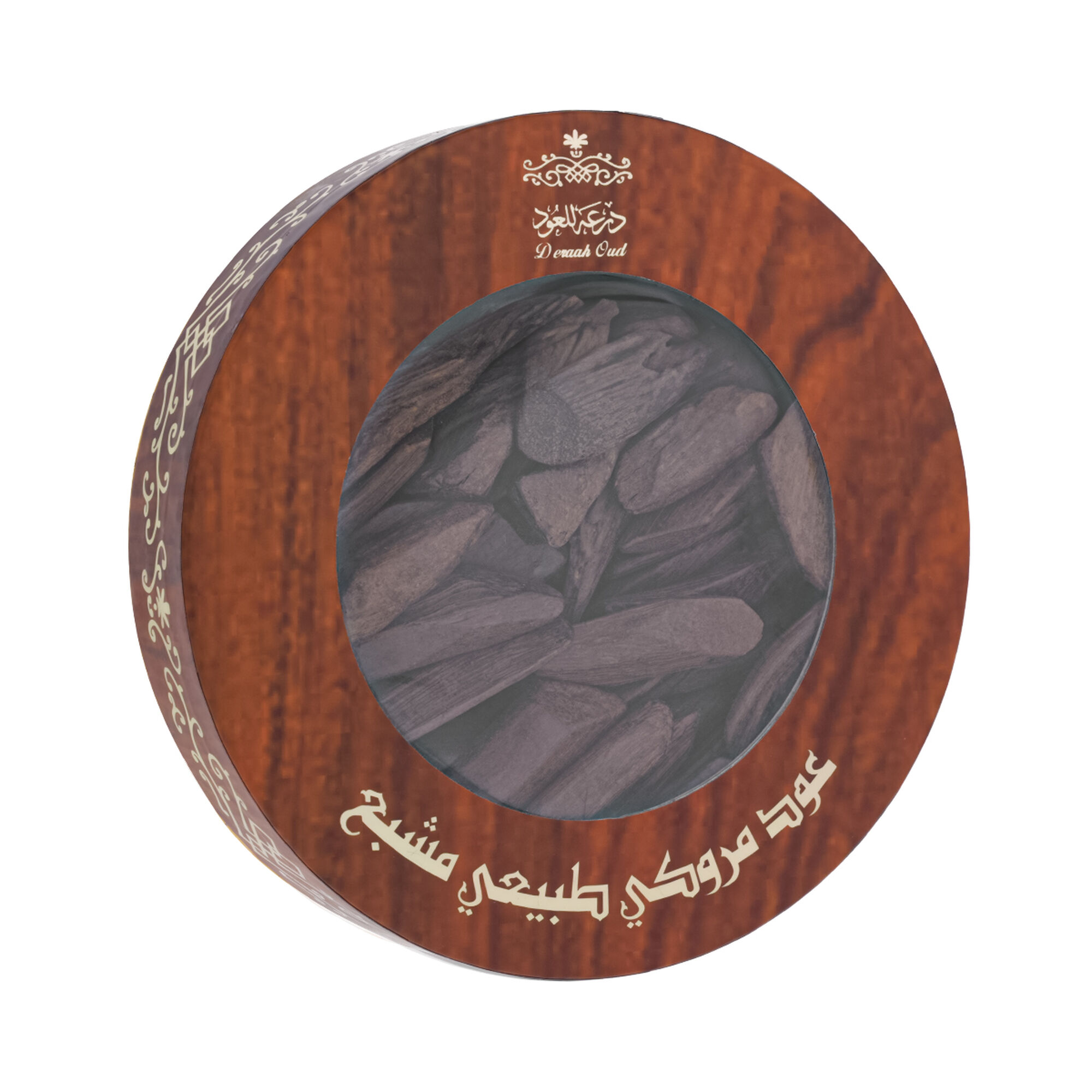 Packet of saturated Marouki Oud 84 grams
220 SAR
Price reduced from

522 SAR

to
OFF 57.85%
(including VAT)
The Marouki Oud... one of the finest types of authentic Oud Experience the fragrance of authenticity and perfume your home with the saturated Marouki Oud incense, famous for its long-lasting fine scent. The Marouki Oud, which is considered one of the finest types of Indonesian Oud, is characterized by its thick smoke that lasts for a long time, which makes it ideal for hospitality and wedding gatherings.
Three ounces of natural saturated Marouki Oud.

It is recommended to place the saturated Marouki Oud on unscented, well-burnt natural or artificial charcoal, to obtain a thick and distinctive incense scent.