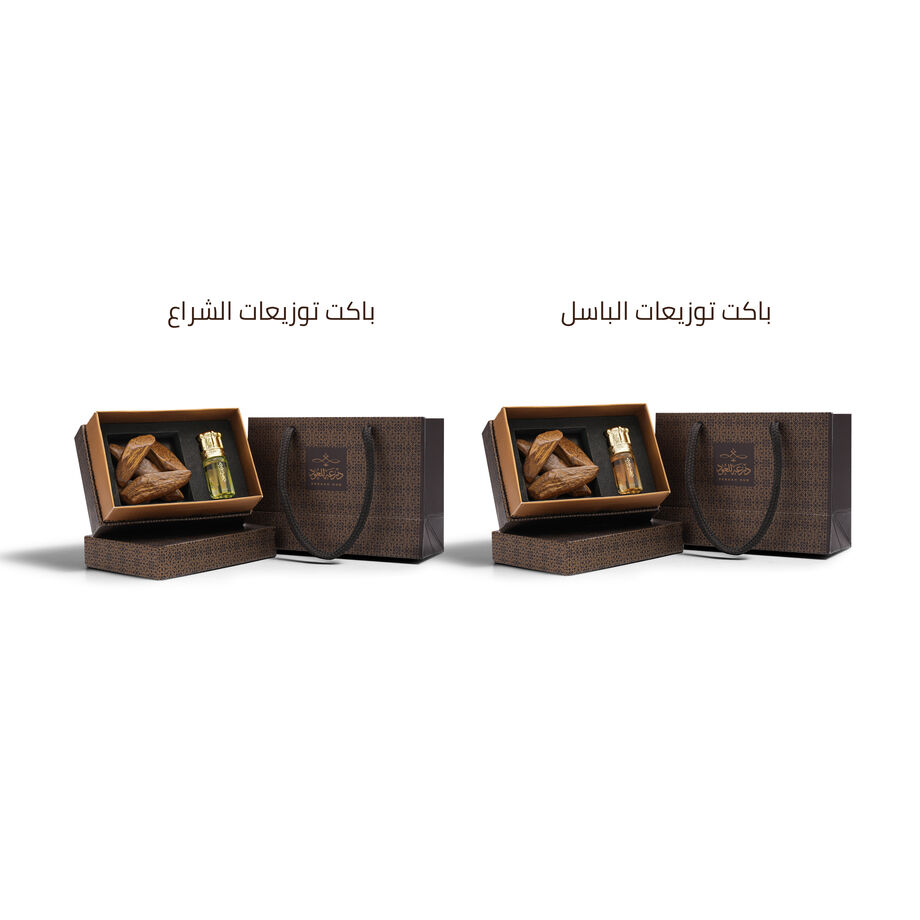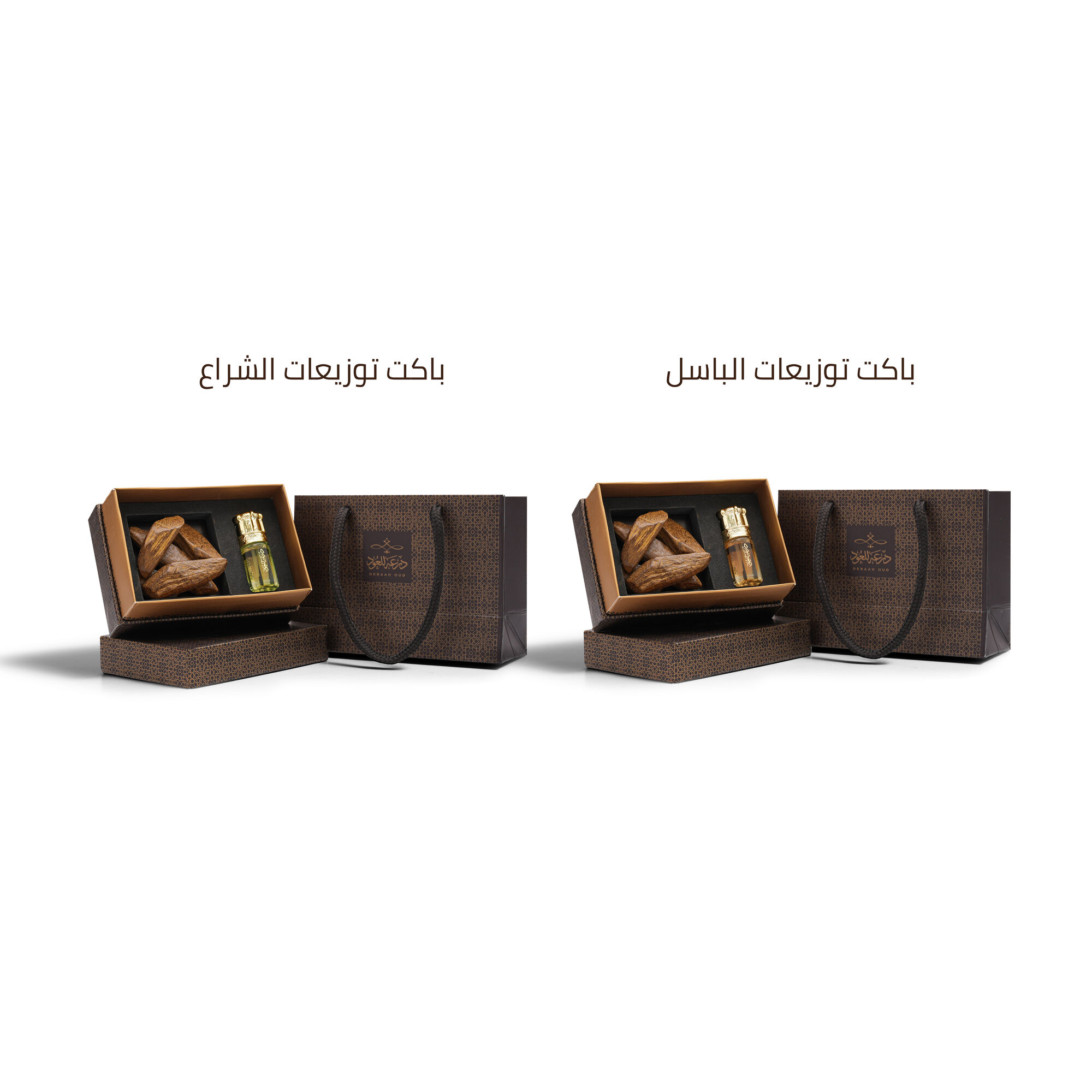 2 Al-Basil distribution package + 3 Al-Sheraa distribution package
190 SAR
Price reduced from

380 SAR

to
OFF 50.00%
(including VAT)
A new set of distributions
Al-Basil distribution package + Al-Sheraa distribution package
Bundle contains: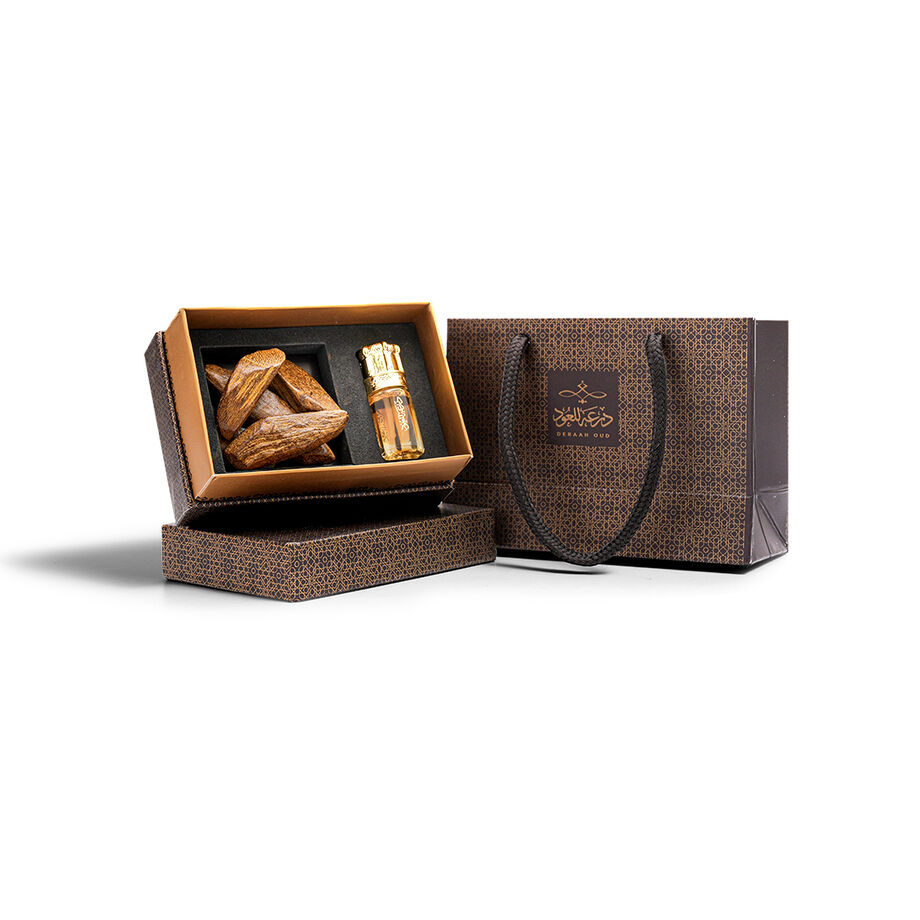 Al-Basil distributions packet
We proudly introduce you to Al-Basel Distribution Packet, which is distinguished by its oriental scent and distinctive Indian sandalwood. It is an ideal choice for those who love excellence and sophistication in everything that surrounds them. These distinctive distributions contain 12 grams of luxurious Marouki Oud wood, which makes it the perfect blend for a luxurious and distinctive aromatic experience. These distributions come with a modern and attractive design, which makes them a unique choice for those who love gifting high-end gifts to their loved ones. Enhance your splendor and distinction with the distinguished and wonderful Al-Basel distribution package.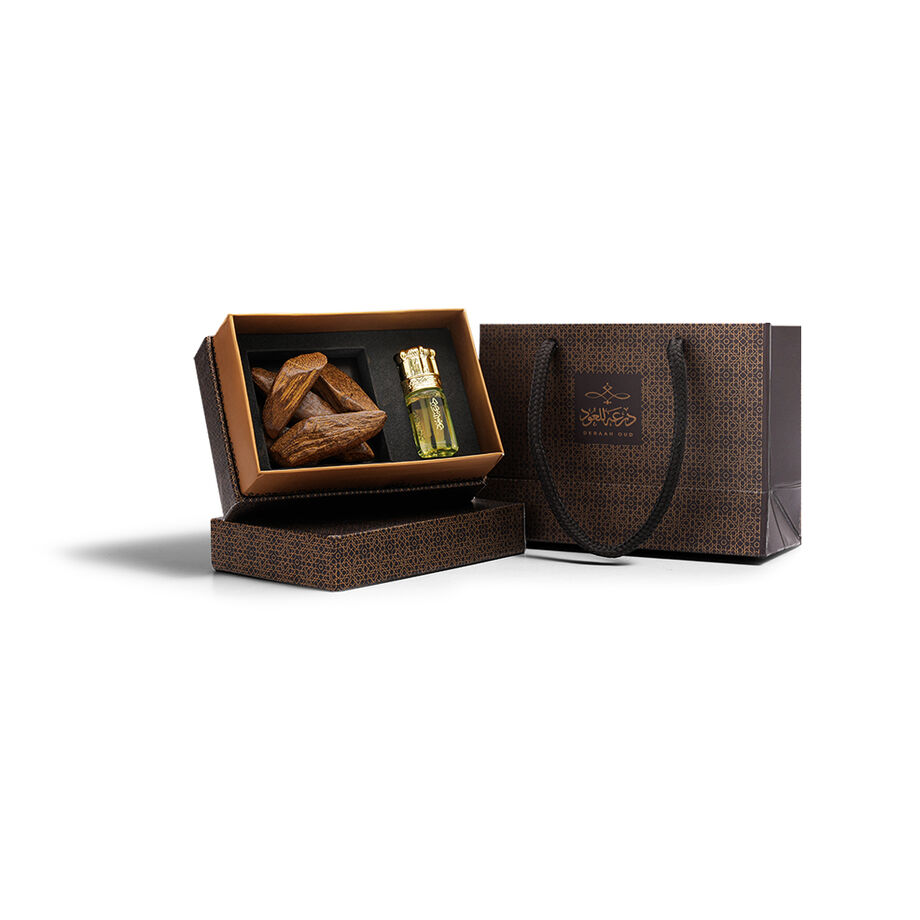 Sheraa distributions packet
Al Shiraa Tawziat Packet is a collection of the finest Arabic mixtures made from the finest quality Maroukian Oud. It features a wonderful blend of charming vanilla scents, aromatic bergamot, and distinctive cedar wood, which makes it a favorite fragrance for celebrity lovers. Al Shiraa distribution package comes in a size of 12 grams of fine Marouk Dakka Oud wood, and it is ideal for personal use and distributions for holidays and special occasions. It also adds a unique character to any room, and can be used as a deodorizer. Get the wonderful Al Shiraa packet now and enjoy the long lasting and attractive fragrance like no other.