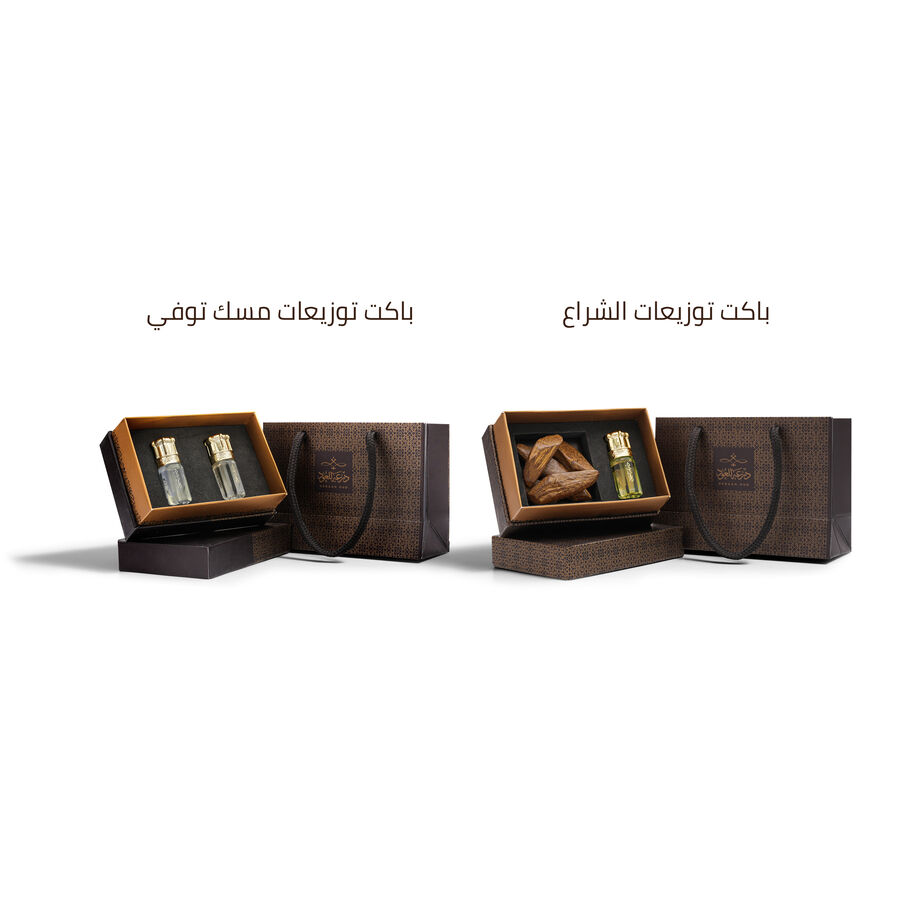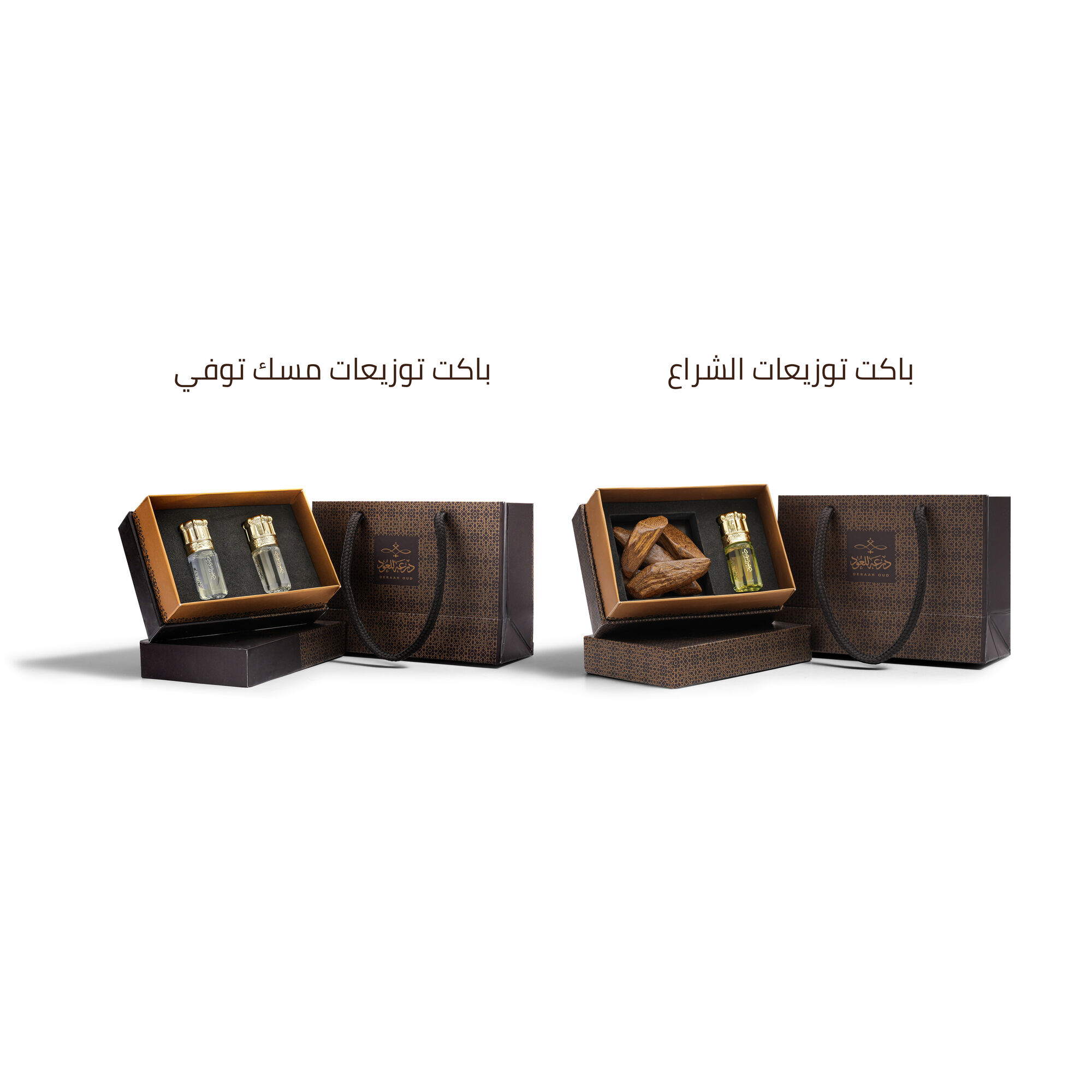 2 Distributions of Musk Toffee Packet + 3 Al Sheraa Packet
172 SAR
Price reduced from

344 SAR

to
OFF 50.00%
(including VAT)
A new set of distributions
Distributions of Toffee Musk Packet + Al Sheraa Packet
Bundle contains: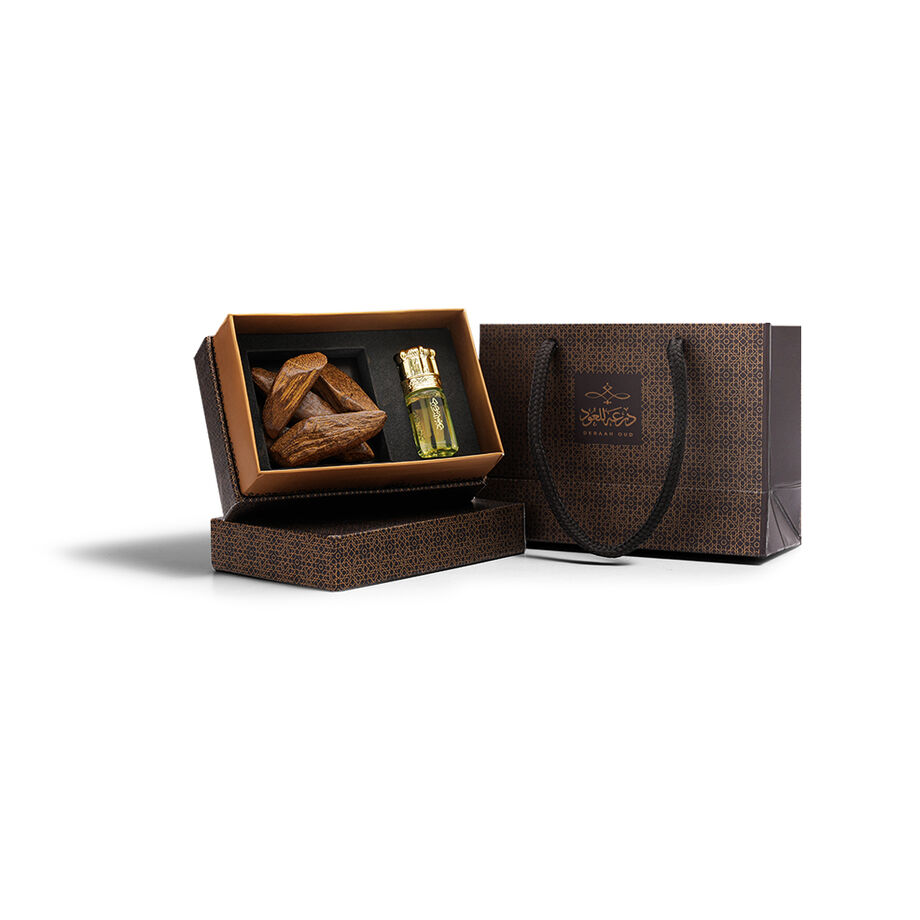 Sheraa distributions packet
Al Shiraa Tawziat Packet is a collection of the finest Arabic mixtures made from the finest quality Maroukian Oud. It features a wonderful blend of charming vanilla scents, aromatic bergamot, and distinctive cedar wood, which makes it a favorite fragrance for celebrity lovers. Al Shiraa distribution package comes in a size of 12 grams of fine Marouk Dakka Oud wood, and it is ideal for personal use and distributions for holidays and special occasions. It also adds a unique character to any room, and can be used as a deodorizer. Get the wonderful Al Shiraa packet now and enjoy the long lasting and attractive fragrance like no other.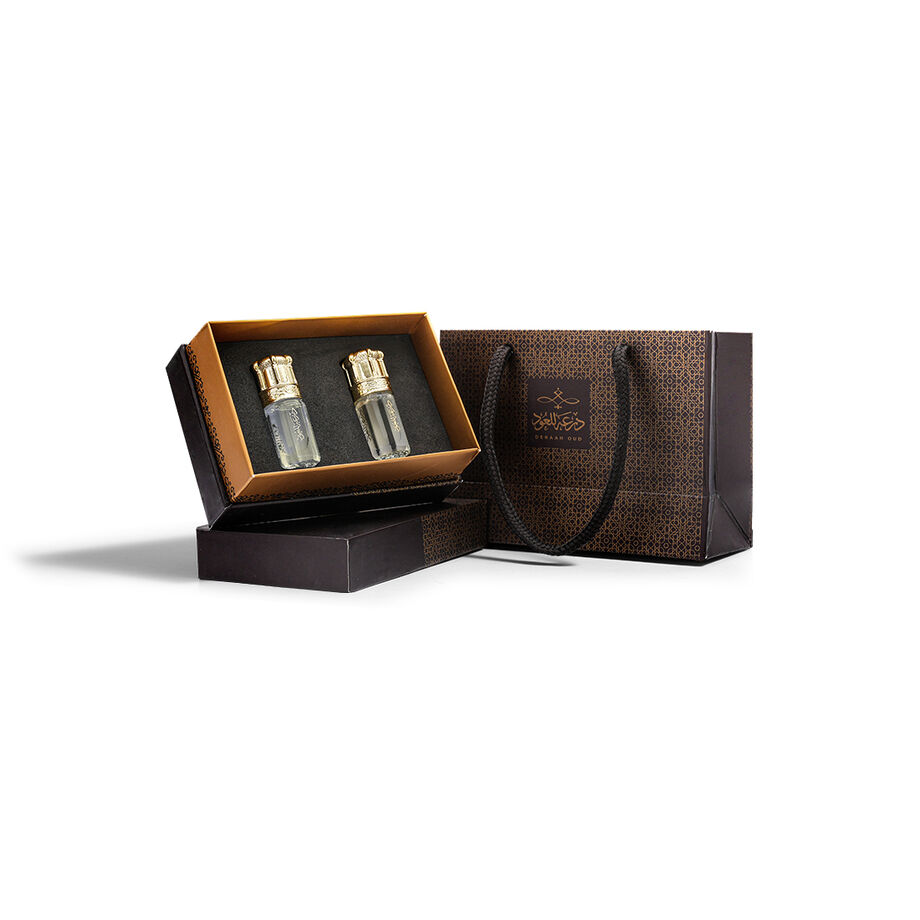 Misk Toffee distributions packet
Misk Toffee distributions packet is one of the most unique gifts that are suitable for various occasions, such as weddings, official occasions, and many other events. This package includes a distinguished set of concentrated toffee musk oil, in addition to Mukhallat Nawaem, on a unique and distinct combination of oud, rose, patchouli, musk, and amber.