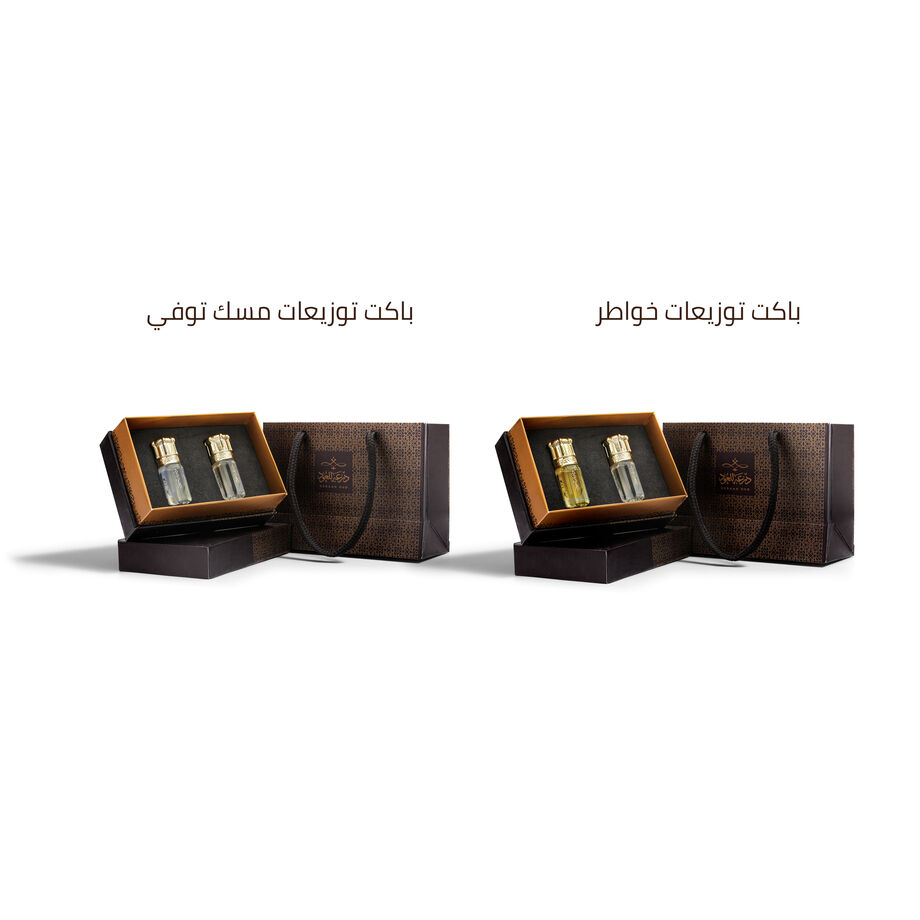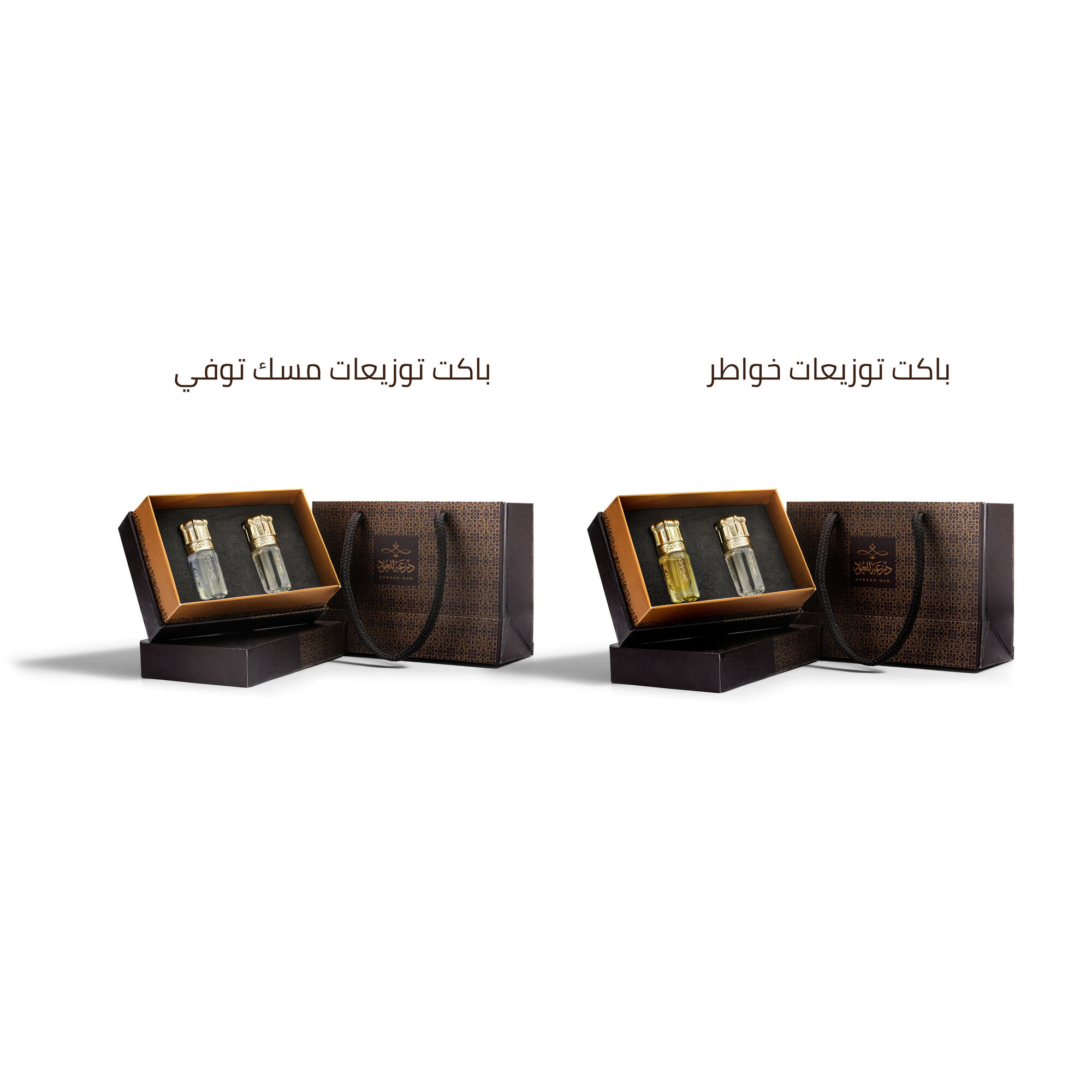 3 Distributions of Misk Toffee Packet + 3 Packet khawatir
174 SAR
Price reduced from

348 SAR

to
OFF 50.00%
(including VAT)
A new set of distributions
Distributions of Misk Toffee Packet + Packet khawatir
Bundle contains: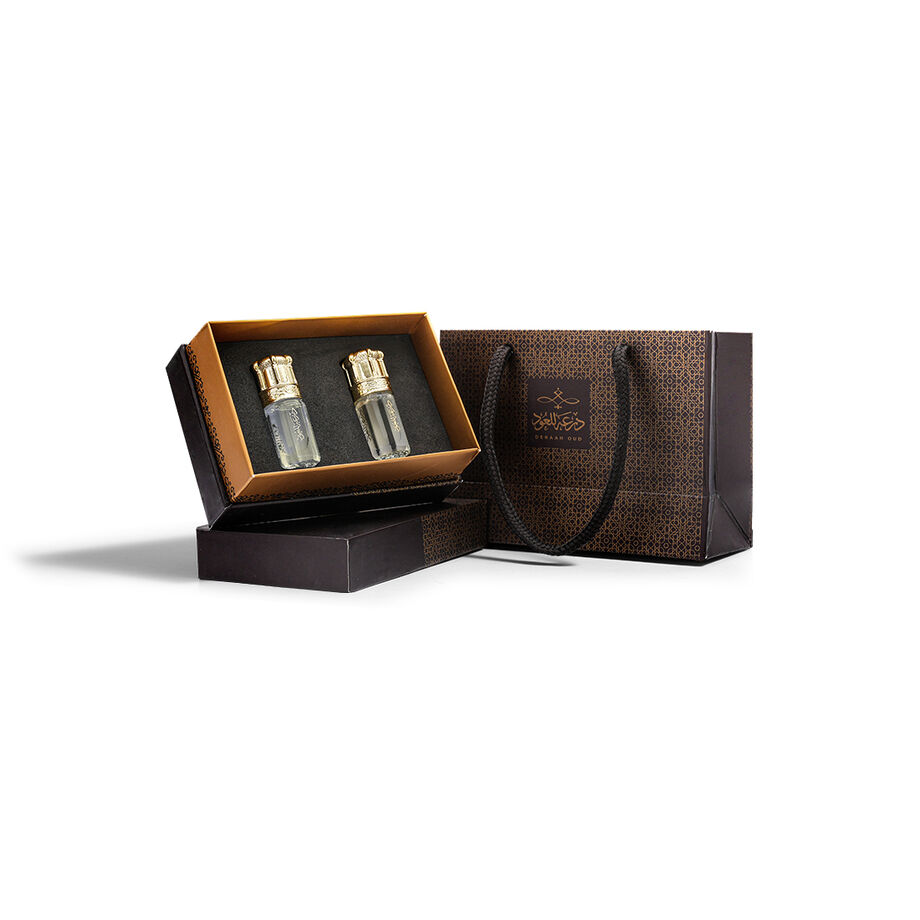 Misk Toffee distributions packet
Misk Toffee distributions packet is one of the most unique gifts that are suitable for various occasions, such as weddings, official occasions, and many other events. This package includes a distinguished set of concentrated toffee musk oil, in addition to Mukhallat Nawaem, on a unique and distinct combination of oud, rose, patchouli, musk, and amber.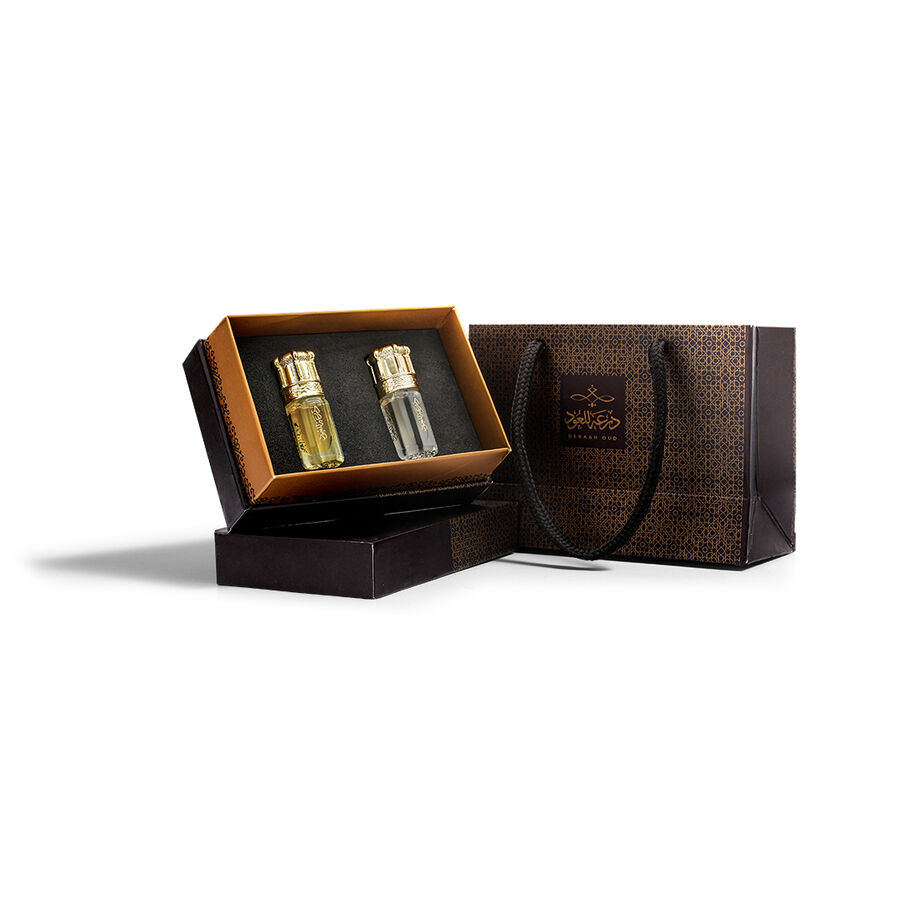 khwater distributions packet
Khawatir Tawziat Packet is a unique collection consisting of carefully selected distinct mixtures of the finest rare flowers and blended with caramel, which increases the fragrance with irresistible attraction. In addition, citruses blend with exquisite florals, sandalwood, and musk to offer a luxurious and warm aromatic experience that is well worth enjoying. This package contains distinct and varied mixtures, such as the Forever Mix, which add happiness and vitality to the general atmosphere and suit all occasions and times. Be sure to add a packet of Thoughts to your personal collection, or give it as a special gift to someone you love.