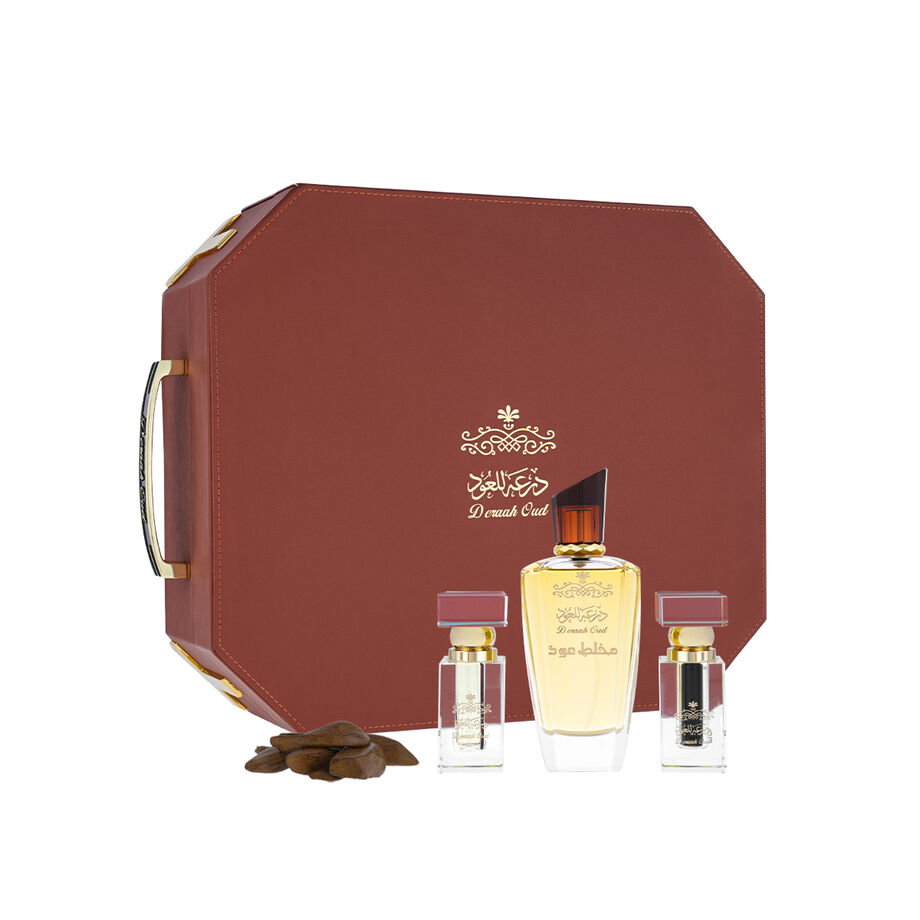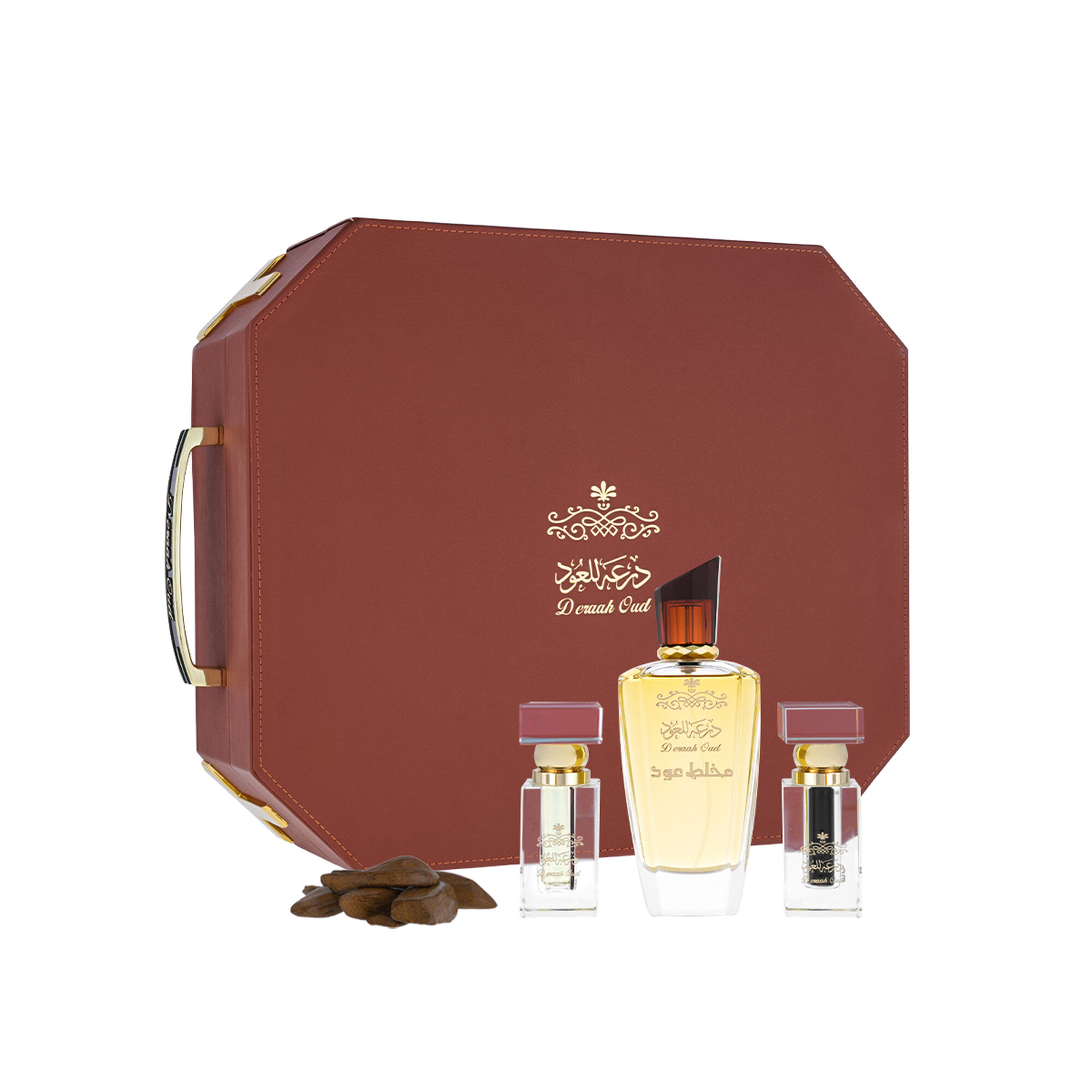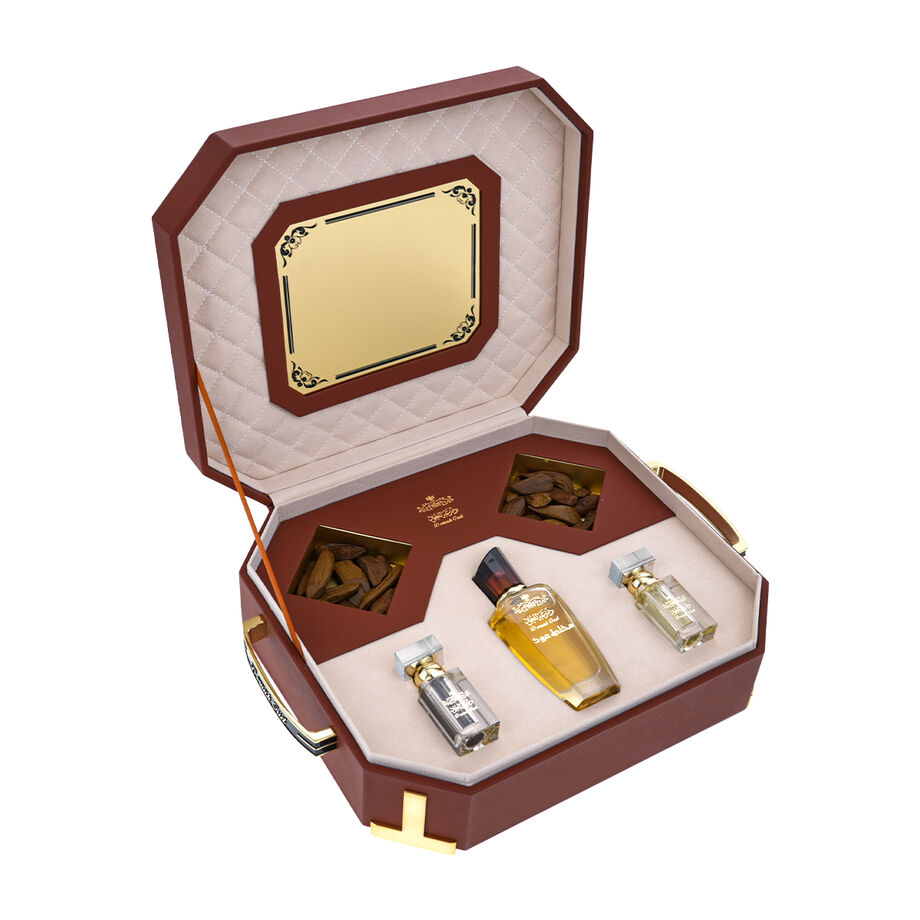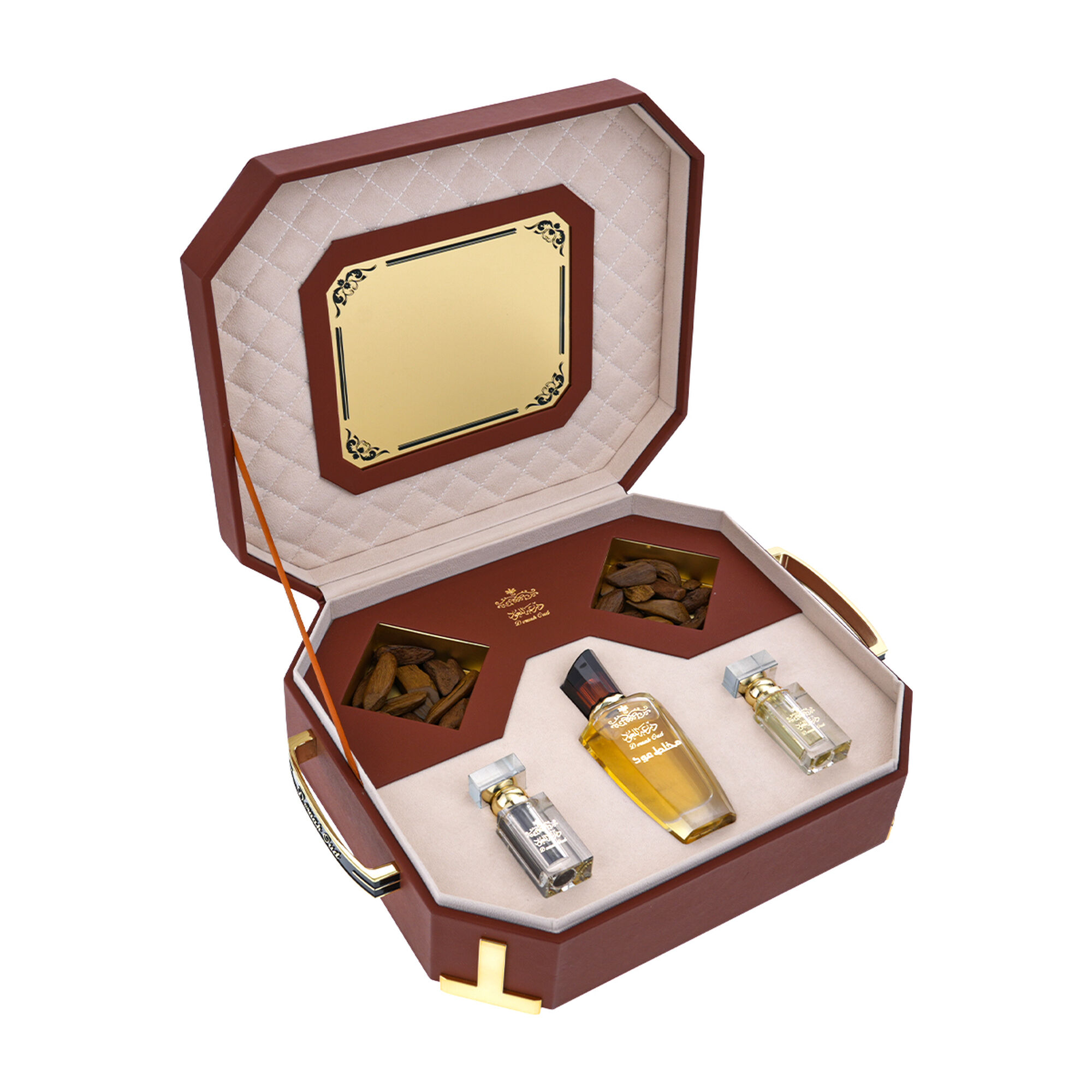 469 SAR
Price reduced from

940 SAR

to
OFF 50.11%
(including VAT)
Perfume your special occasions Each memory has its own fragrance, so Deraah Oud offers you a distinguished collection of authentic oriental scents with Mounasabat set to perfume your precious occasions and your Arabic evenings. Charm of the East The classy Mounasabat set from Deraah Oud is specially designed to add pleasant scents of oriental originality
Components of Mounasabat set 4 pieces
- Mukhallat Oud perfume: a unique combination of fruits, flowers and woods with the scent of authentic Oud.
- Luxurious oil with an oriental scent, 6 ml.
- Dehn Oud Al-Aseel, 6 ml.
- An ounce of premium Sumatran agarwood.
- An ounce of authentic Marouki Oud wood, which is considered one of the finest types of Indonesian Oud, characterized by its thick smoke that lasts for a long time
in a luxurious and elegant box, perfect for gifting to your loved ones.

Brand: Deraah Oud
Price: 940 SAR
Gender: Unisex
Product type: Leather set
Activity: Oud sets
Detailed activity: leather set
Collection name: Oud


Tips for using Mounasabat set 4 pieces:
It is recommended to place the Sumatran Oud and the Marouki Oud on unscented, well-burnt natural or synthetic charcoal. It is not recommended to use electric censers.