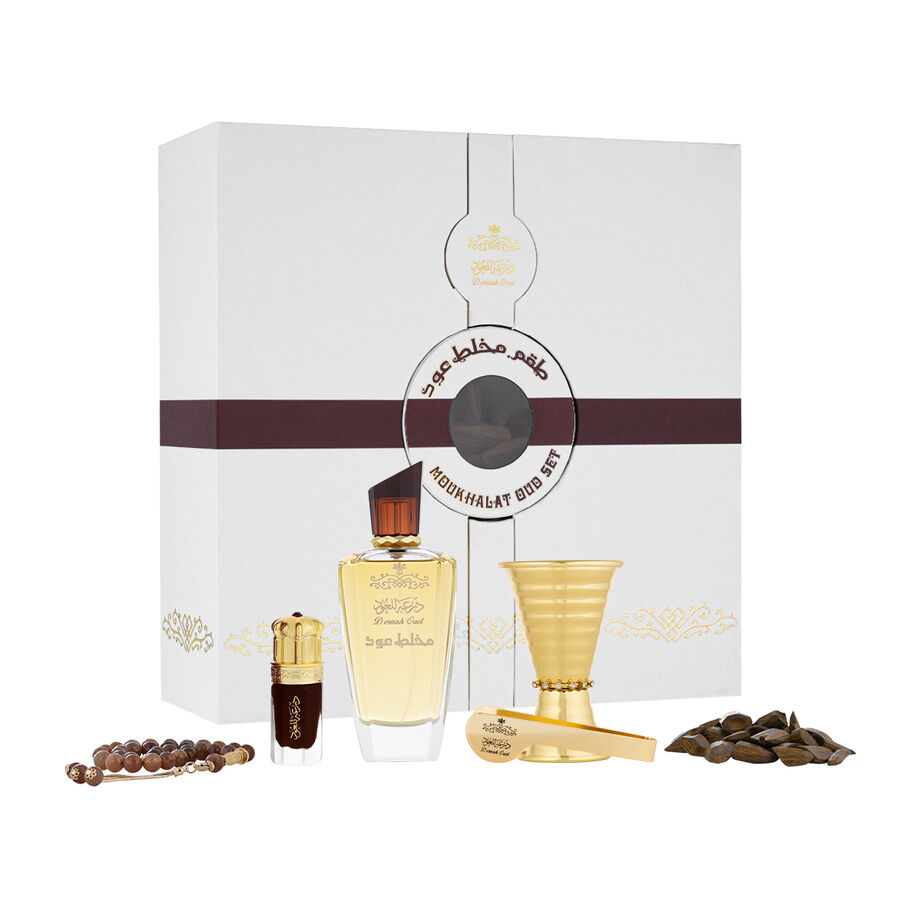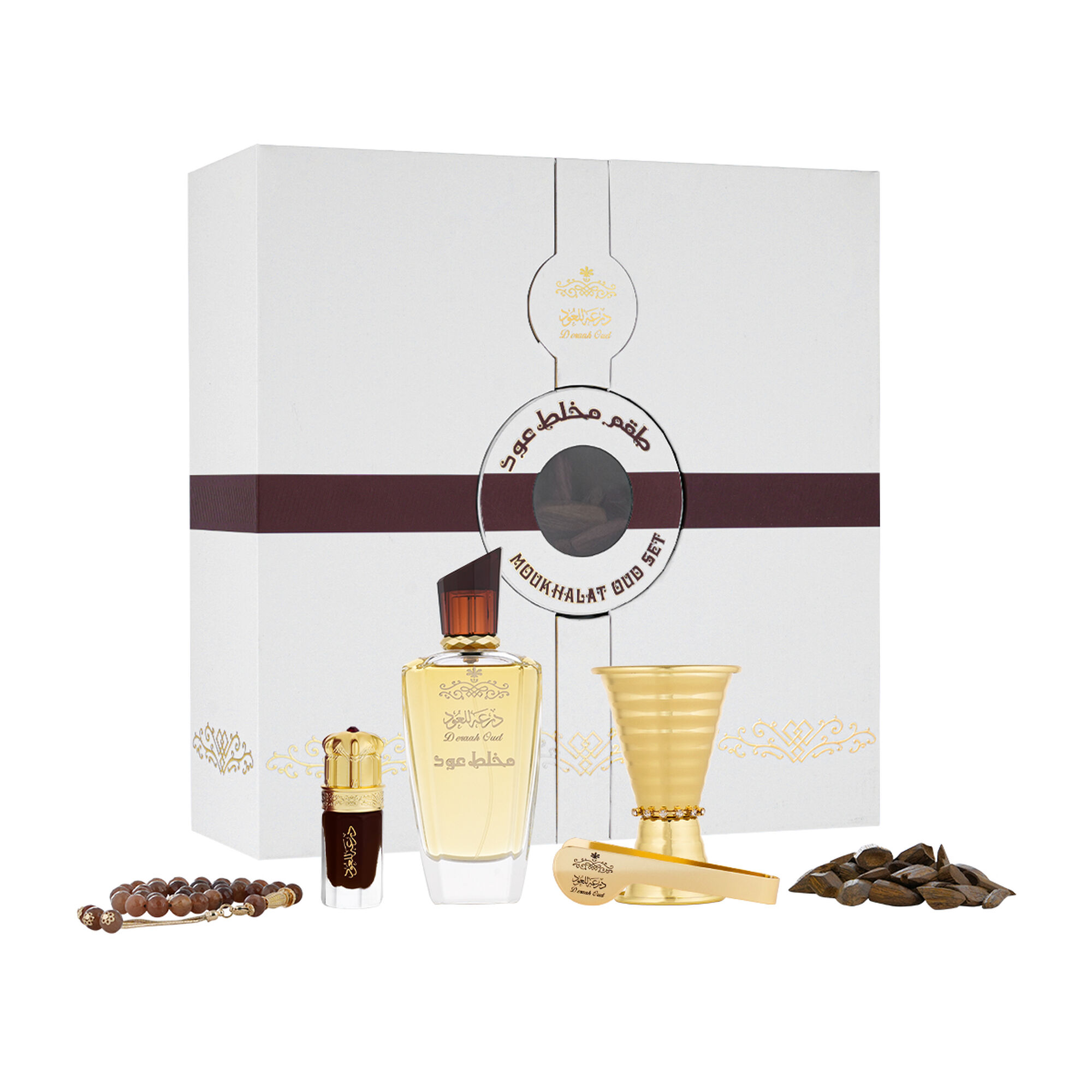 Mukhallat Oud 6 pieces set
295 SAR
Price reduced from

678 SAR

to
OFF 56.49%
(including VAT)
A special gift For unique and attractive personalities, Deraah Oud has chosen a distinguished selection of Mukhallat Oud that suits all your needs, and you can also gift it to your loved ones. The Mukhallat Oud set features the attractive Mukhallat Oud fragrance, a quarter of a tola of luxurious Oud oil, and an ounce of authentic Oud wood, in addition to a distinctive rosary, censer, and golden tweezers.
Specifications of Mukhallat Oud Set 6 Pieces :
Mukhallat Oud perfume 75 ml consisting of a mixture of apples, red berries, bergamot, orange and refreshing lemon, with distinctive heart notes of roses, jasmine and violets, and a base of luxurious musk, jujube wood, patchouli and authentic Oud.
- An ounce of agarwood.
- A quarter tola of distinctive Oud oil.
- Rosary of the finest types of stones.
- Luxurious golden censer with a modern design
- Distinctive golden tweezers with Deraah Oud logo in black.
in a luxurious and elegant box, perfect for gifting to your loved ones.

Brand: Deraah Oud
Price: 678 SAR
Gender: Unisex
Product type: carton set
Activity: Oud sets
Detailed activity: Cardboard set
Group name: Mukhallat Oud

Tips for using Mukhallat Oud Set 6 Pieces:
It is recommended to place the Oud wood on unscented well-burnt natural or artificial coal. It is not recommended to use electric censers.
It is recommended to use Mukhallat Oud perfume on the pulse points on the wrist, neck, and on clothes. Suitable for all times.