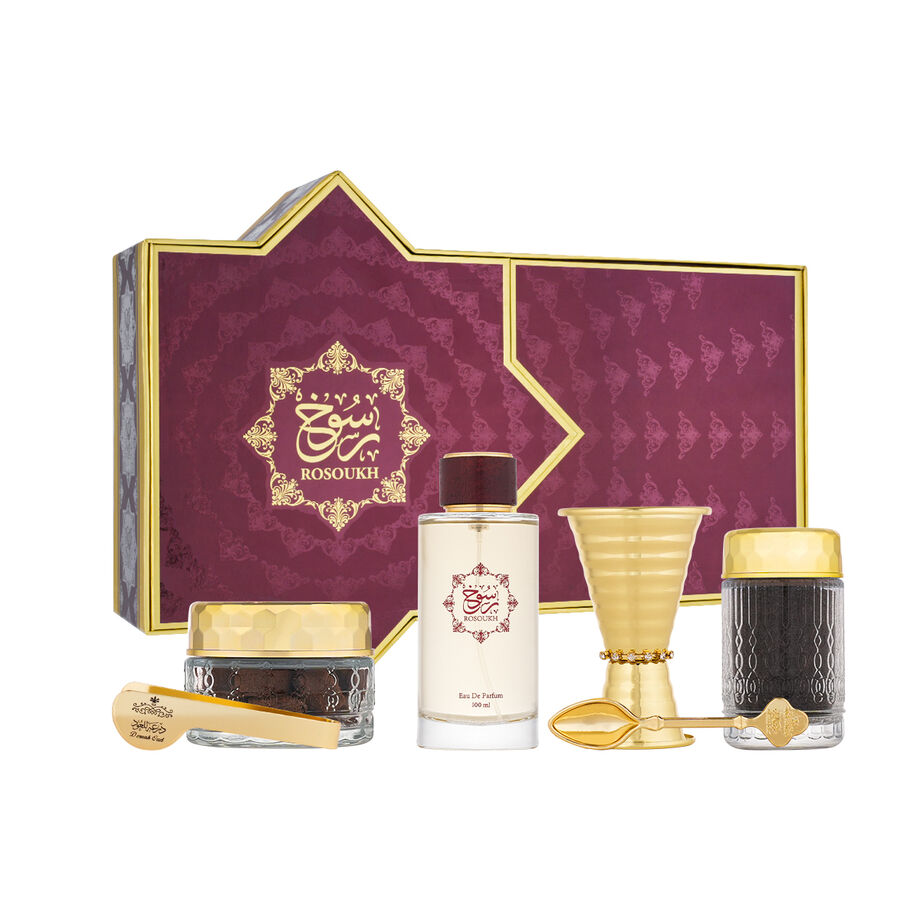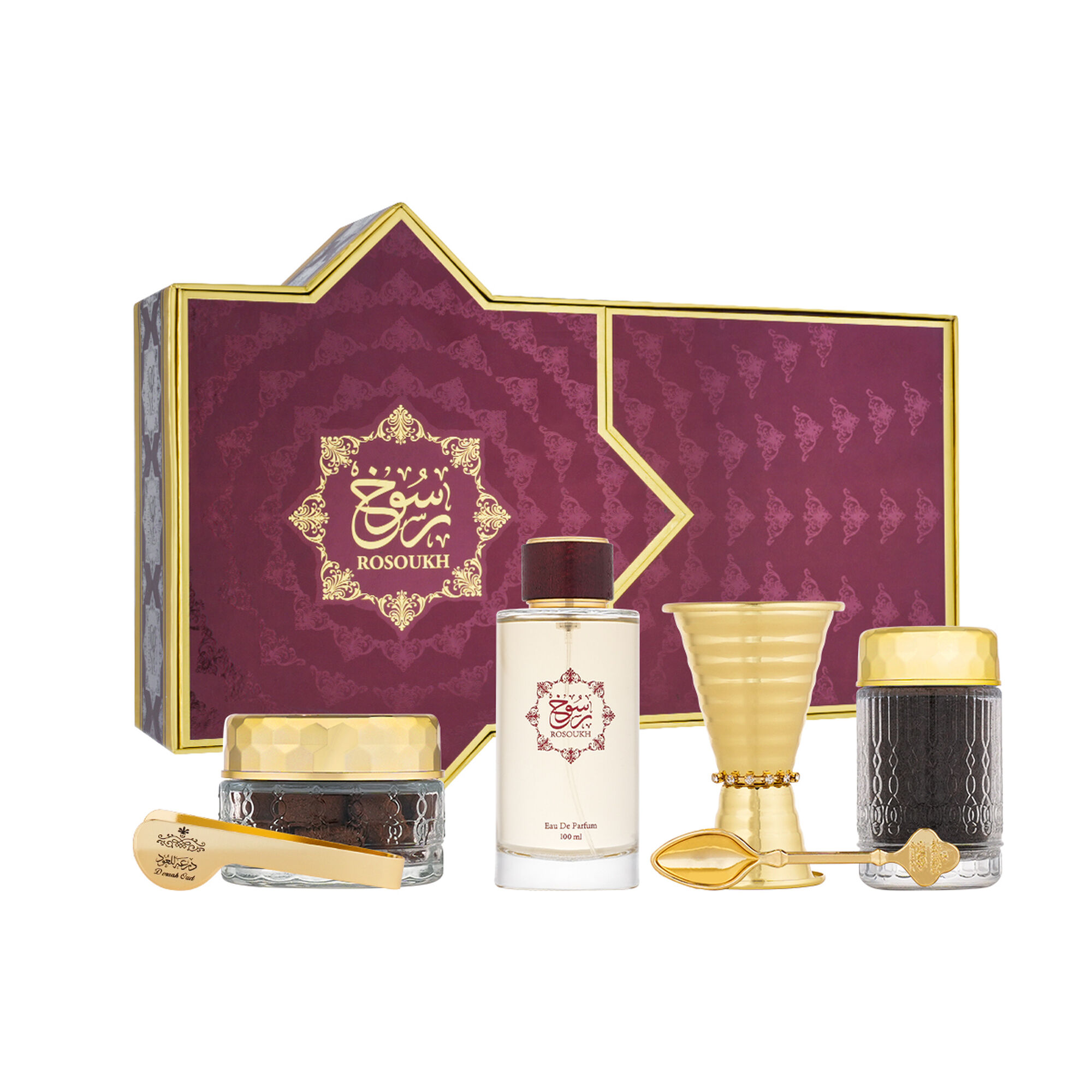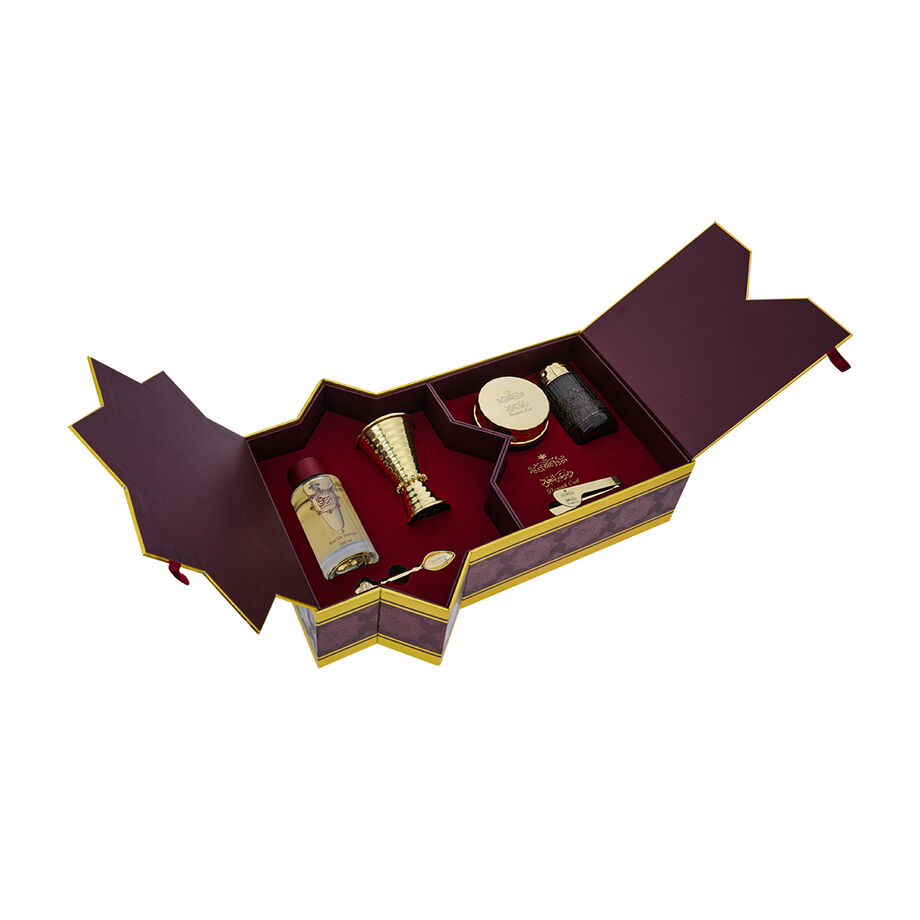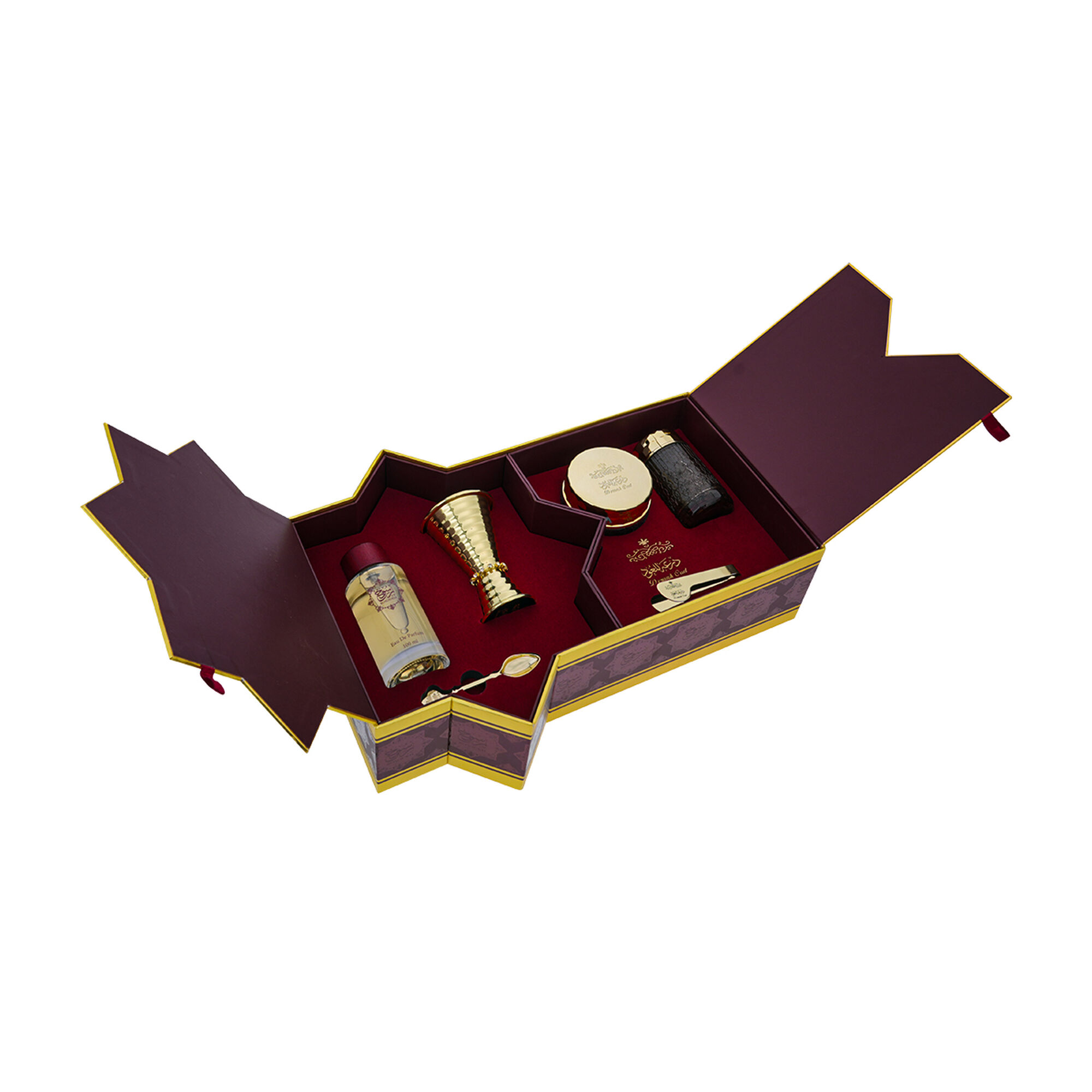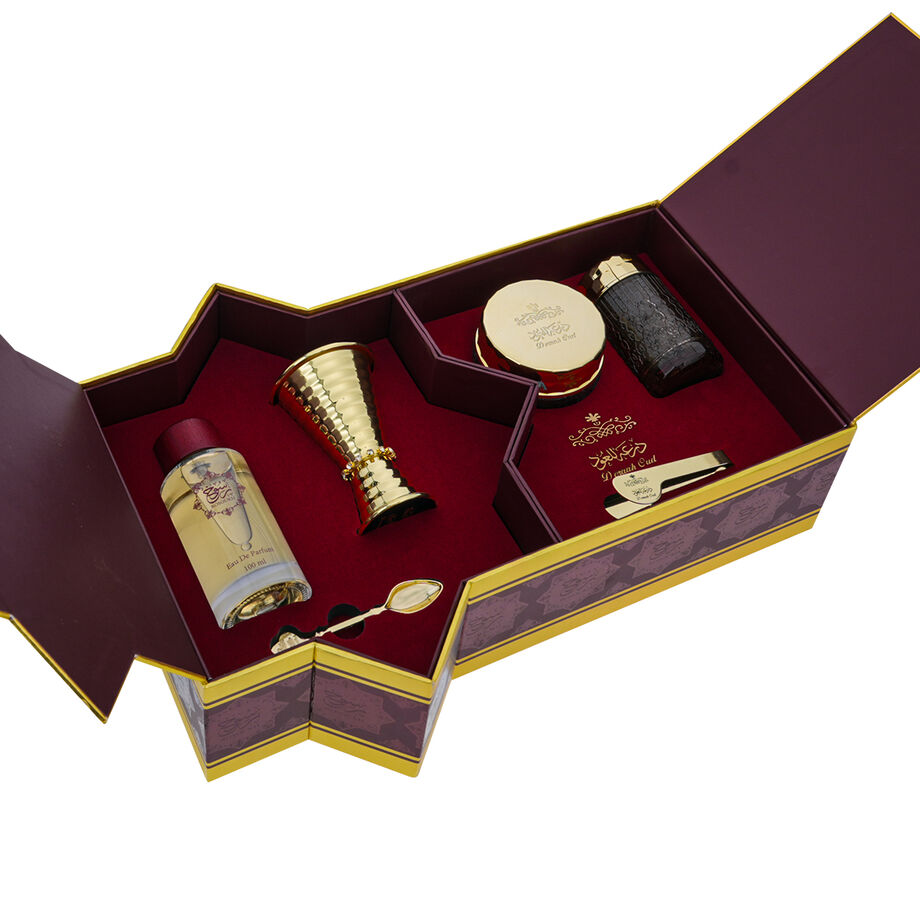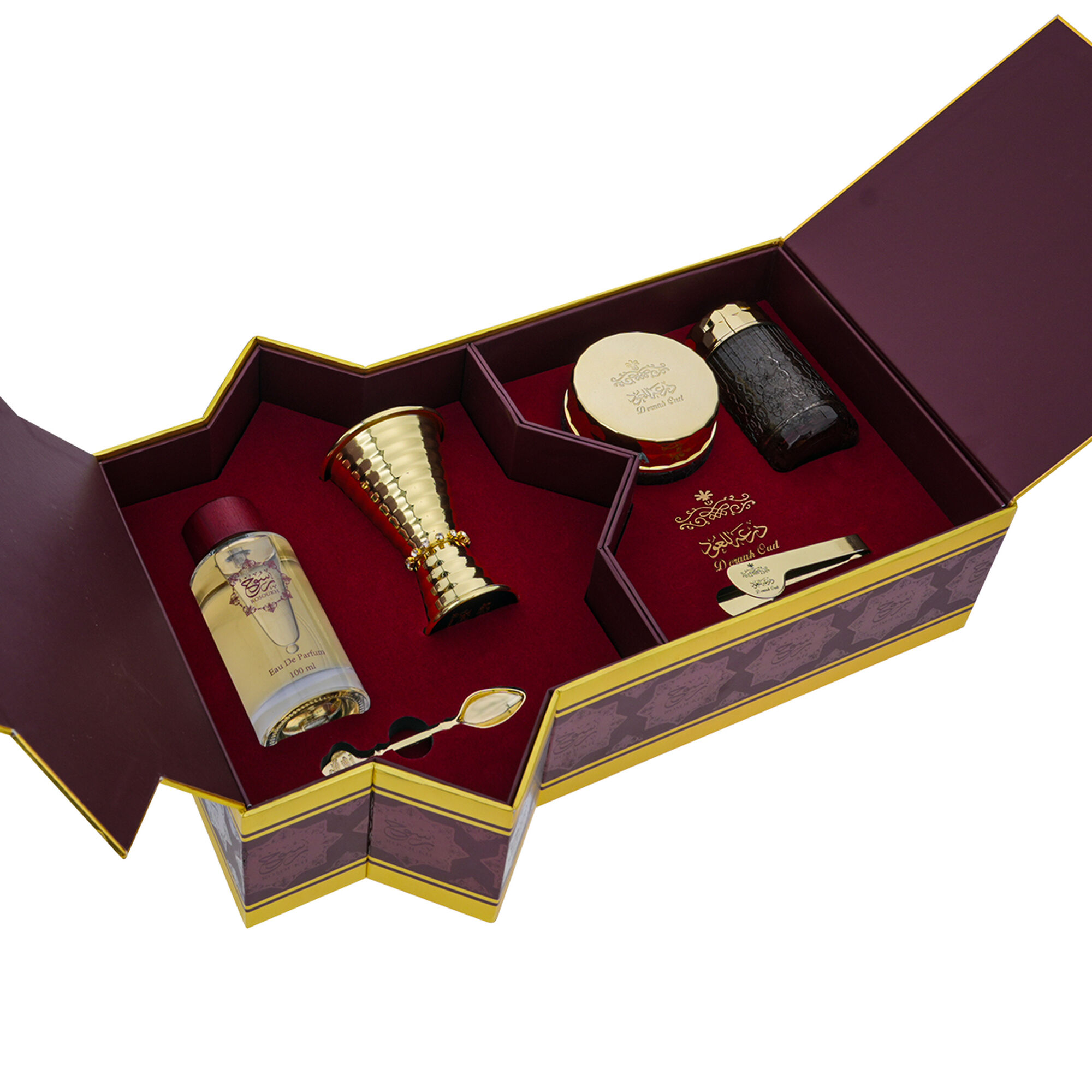 Rusukh 6 pieces set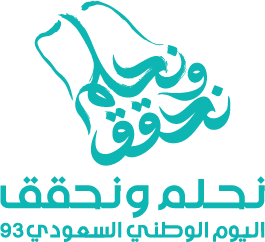 293 SAR
Price reduced from

646 SAR

to
OFF 54.64%
(including VAT)
Sophistication and luxury Gift your loved ones a set that fills their evenings with an aroma of sophistication and luxury. The distinctive Rusukh set consists of the refreshing Rusukh perfume that combines touches of refreshing fruits and fragrant flowers, in addition to a variety of Maamoul and Mabthouth incense
Specifications of Rusukh 6 pieces Set:
- Rusukh perfume 100 ml consisting of a refreshing mixture of grapefruit, mandarin, apple and orange with beautiful cassias flower and heart notes of fragrant jasmine, roses, red fruits and rose-of-the-valley, with a base of fragrant musk, patchouli, jujube wood and sandalwood with vanilla and amber.
- Mabthouth Rusukh 45 grams, which is characterized by woody touches of Oud with refreshing details of fruit, flowers and vanilla.
- Maamoul Rusukh 45 grams, which combines the finest types of Oud scents mixed with refreshing fruits and fragrant flowers.
- Luxurious golden censer with a modern design
- Distinctive golden tweezers with Deraah Oud logo in black.
- An elegant golden spoon with Deraah Oud logo
in a luxurious and elegant box, perfect for gifting to your loved ones.

Details :
Size: -
Brand: Deraah Oud
Price: 646 SAR
Gender: Unisex
Product type: carton set
Activity: Oud sets
Detailed activity: Cardboard set
Group name: Rusukh

Tips for using Rushukh Set 6 Pieces:
It is recommended to place Mabthouth and Maamoul Rusukh directly on well-lit artificial charcoal or electric burners.
It is recommended to use the Rusukh perfume at the pulse points on the wrist, neck, and on clothes. Suitable for all times.