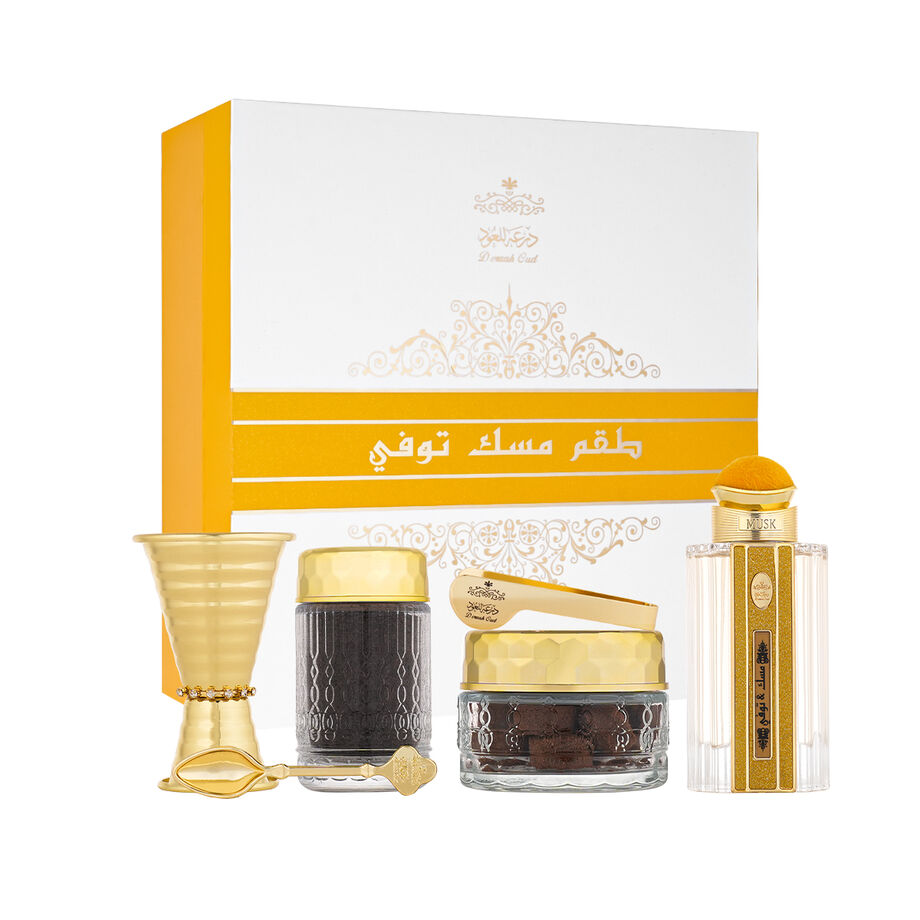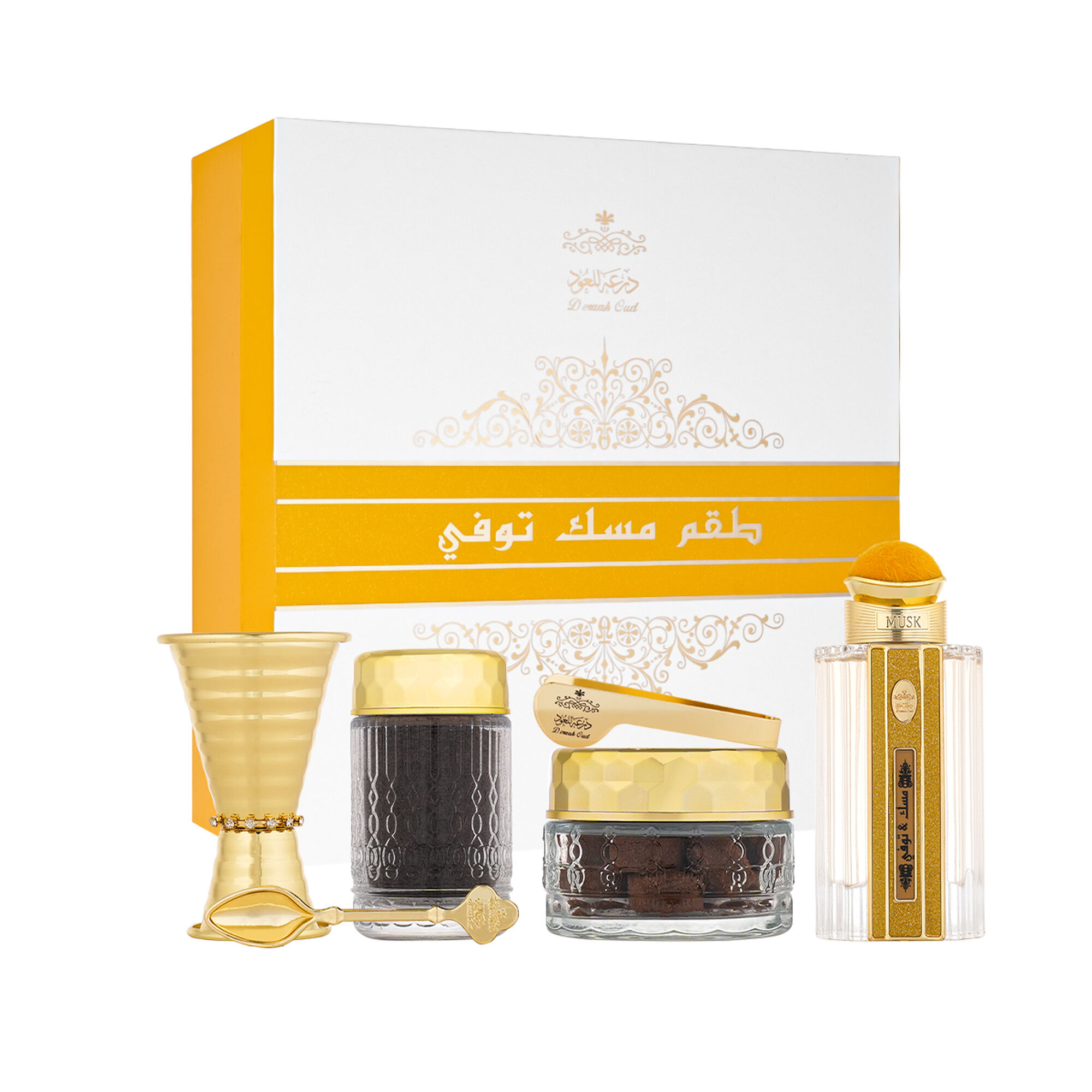 320 SAR
Price reduced from

700 SAR

to
(including VAT)
Distinctive fragrance and unique scents Perfume your gatherings with the unique scent of Misk Toffee, which adds a touch of luxury and sophistication to all your Mounasabats.
Components of Misk Toffee Set 6 Pieces:

- Misk Toffee perfume, inspired by the fragrance of the East, with notes of the most luxurious French perfumes.
- Maamoul Misk Toffee, consisting of a harmonious blend that combines the original fragrant incense with the enchanting scent of Misk Toffee.
- Mabthouth Misk Toffee , distinguished by the fragrant aroma of Misk Toffee and the subtlety of Oud.
- Luxurious golden censer with a modern design
- Distinctive golden tweezers with Deraah Oud logo in black.
- An elegant golden spoon with Deraah Oud logo
in a luxurious and elegant box, perfect for gifting to your loved ones.

Brand: Deraah Oud
Price: 700 SAR
Gender: Unisex
Product type: carton set
Activity: Oud sets
Detailed activity: Cardboard set
Group name: Misk Toffee


Tips for using the Misk Toffee set of 6 pieces:
It is recommended to place Mabthouth and Maamoul Misk Toffee directly on well-lit charcoal or electric censers.
It is recommended to use Misk Toffee perfume at the pulse points on the wrist, neck, and on clothes. Suitable for all times.