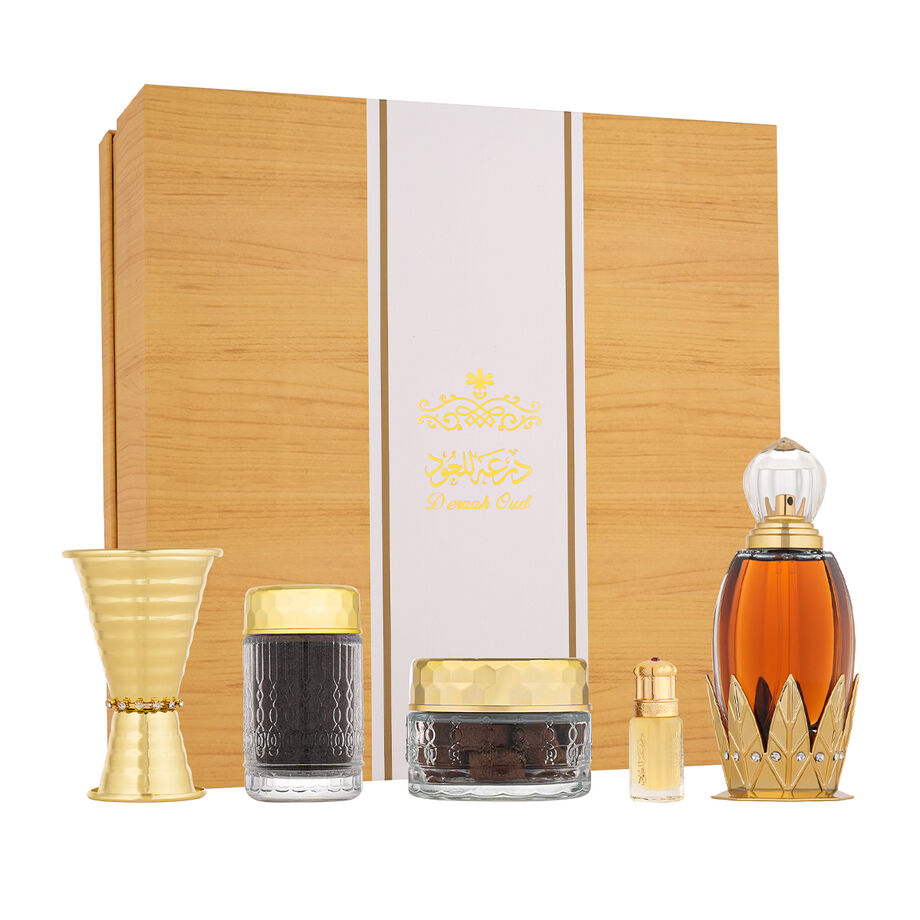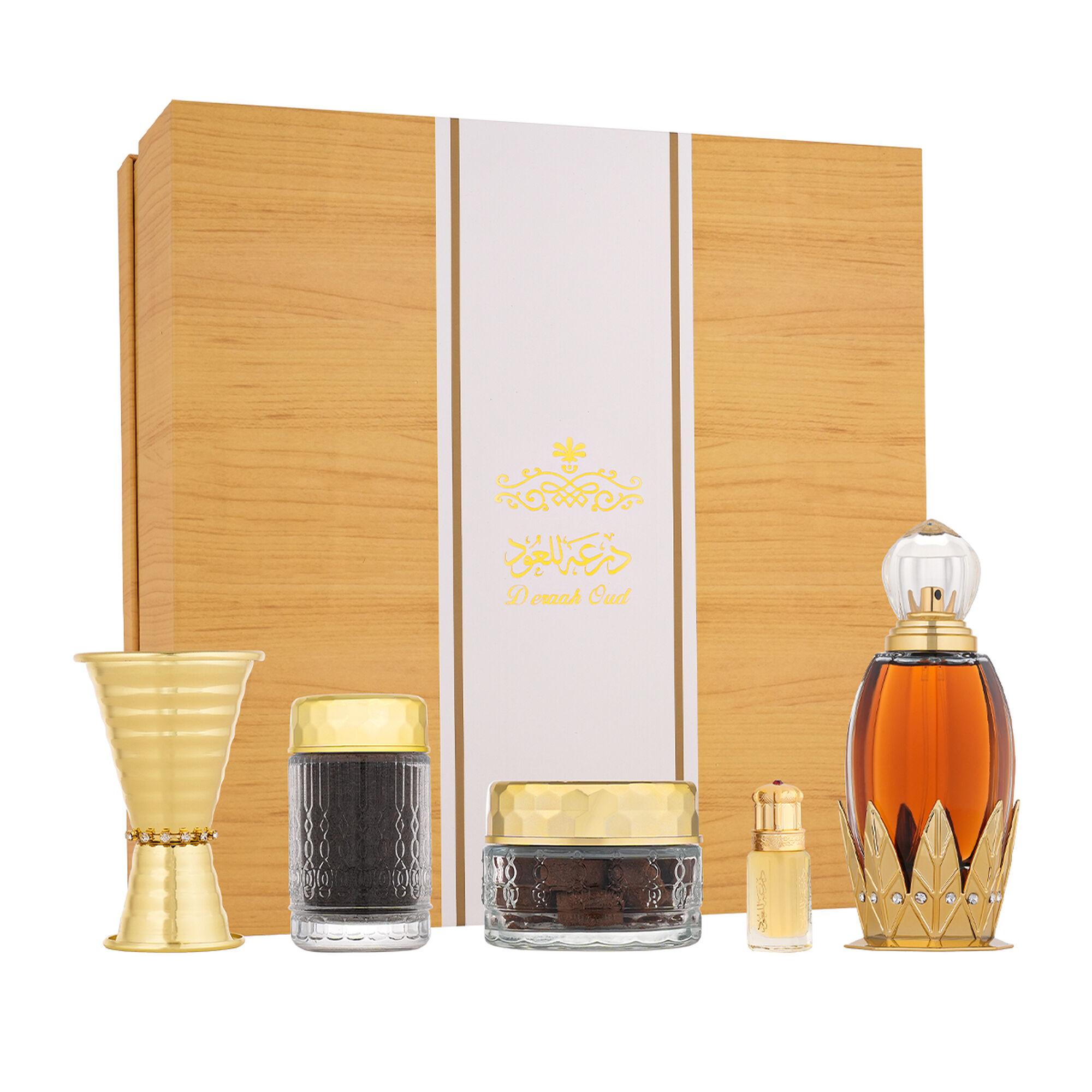 249 SAR
Price reduced from

530 SAR

to
OFF 53.02%
(including VAT)
A ray of luxury and quality Evenings and events have their own special fragrance... Add a twist of luxury to your events with distinguished authentic incense for luxurious oriental fragrances from Deraah Oud. The Shuaa set consists of the attractive Shuaa perfume, with a mixture of bergamot and coconut, as well as rose-of-the-valley and vanilla. The set includes Mabthouth and Maamoul incense with an elegant golden censer and half a tola of luxurious Shuaa oil in an elegant box, ideal for gifting
Specifications of the 5-piece Shuaa set:
- Shuaa perfume 100 ml featuring a special and distinctive formula of bergamot and coconut mixed with patchouli and vanilla for a unique and captivating scent.
- Maamoul Shuaa 45 grams with notes of the finest oriental perfumes
- Special Mabthouth Shuaa 45 grams of incense that fills the atmosphere with fragrant scents
- Luxurious golden censer with a modern design
- Half a tola of luxurious Shuaa oil, made of a mixture of bergamot and coconut with rose-of-the-valley and velvety vanilla, with a refreshing and attractive formula
in a luxurious and elegant box, perfect for gifting to your loved ones.


Size:
Brand: Deraah Oud
Price: 530 SAR
Gender: Unisex
Product type: carton set
Activity: Oud sets
Detailed activity: Cardboard set
Group name: Shuaa

Tips for using the 5-piece Shuaa set :
It is recommended to place Maamoul and Mabouth Shuaa directly on well-lit artificial charcoal or electric censers.
It is recommended to use Shuaa perfume at the pulse points on the wrist, neck, and on clothes. Suitable for all times.