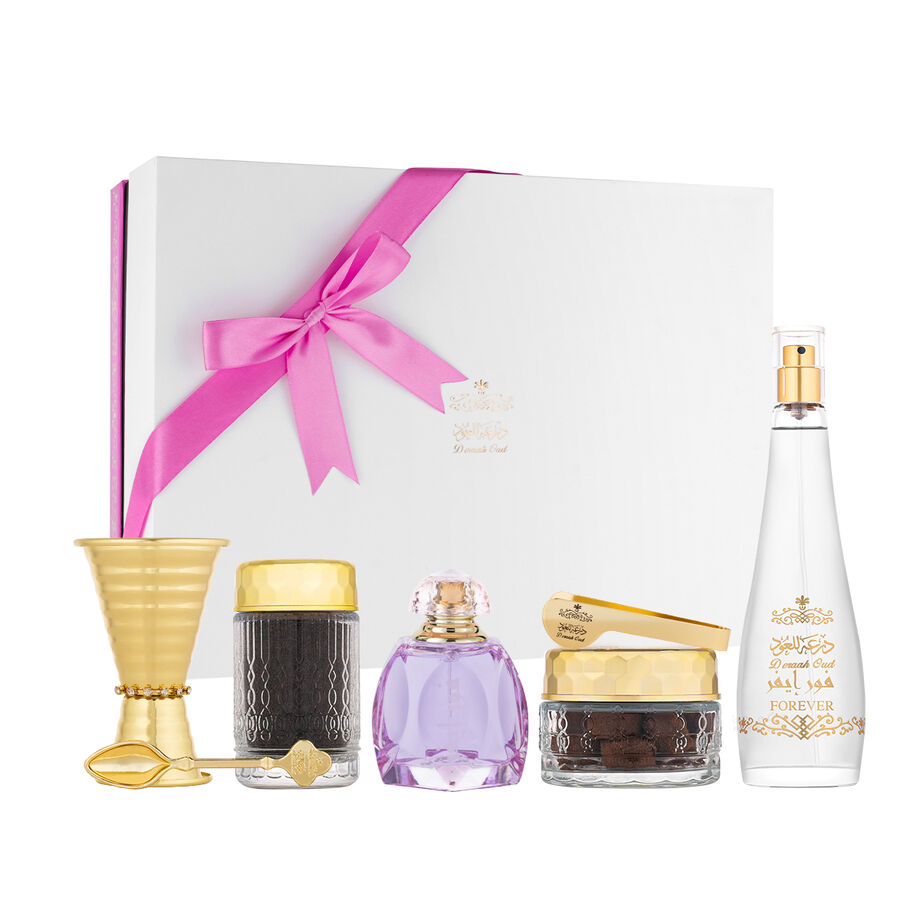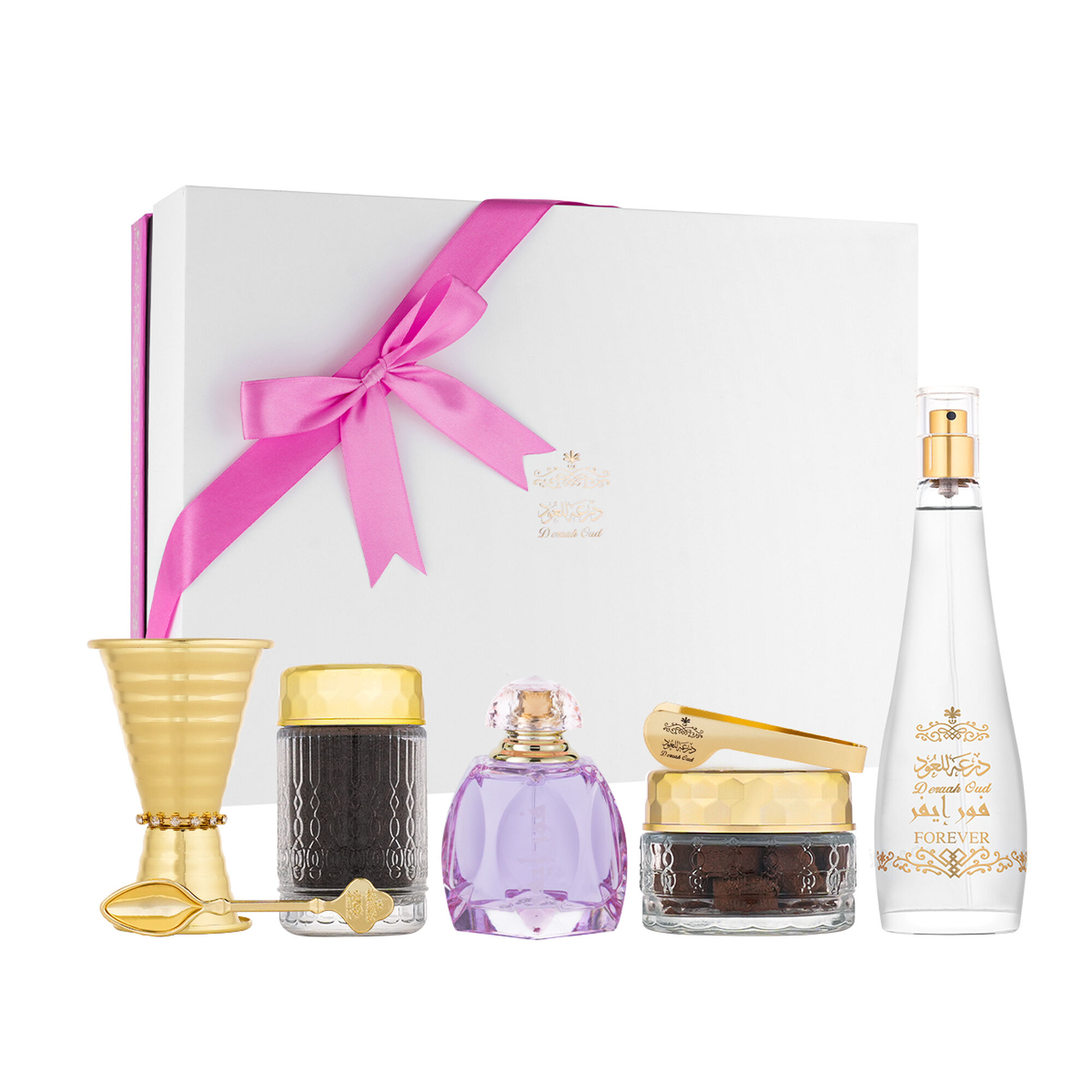 285 SAR
Price reduced from

570 SAR

to
(including VAT)
Distinct radiance of a fragrant scent Gift your loved ones with what distinguishes them and suits their unique personality with the distinctive Forever set from Deraah Oud. A luxurious box adorned with a bright pink ribbon and includes the luxurious Forever perfume in its attractive pink packaging, all home fragrance supplies and Mabthouth and Maamoul, along with an elegant censer, a spoon and tweezers, to fill your home with the fragrance of Forever that captivates the senses.
Forever 7-piece set specifications :
- Forever perfume consisting of peach, pineapple, strawberry, apple, plum, mandarin, lemon, mint and cassias with heart notes of lilac flower, rose-of-the-valley, jasmine, orchid and freesia flower with a base of tonka bean, vanilla, sandalwood, vetiver wood, jujube wood and white musk.
- Forever fabric Freshener, which combines a selection of distinctive fragrances that last long on fabrics.
- Maamoul Forever made from the finest blends of refreshing oils and natural agarwood extracted from the finest types of agarwood trees in Vietnam.
- Mabthouth Forever, which combines natural agarwood extracted from the finest types of agarwood trees in Vietnam with the distinctive Forever oil.
- Luxurious golden censer with a modern design
- Distinctive golden tweezers with Deraah Oud logo in black.
- An elegant golden spoon with Deraah Oud logo
in a luxurious and elegant box, perfect for gifting to your loved ones.

Brand: Deraah Oud
Price: 570 SAR
Gender: female
Product type: carton set
Activity: Oud sets
Detailed activity: Cardboard set
Group name: Forever

Tips for using Forever Set 7 Pieces:
It is recommended to place Mabthouth and Maamoul Forever directly on well-lit artificial charcoal or electric censers.
It is recommended to use Forever perfume at the pulse points on the wrist, neck, and on clothes. Suitable for all times.