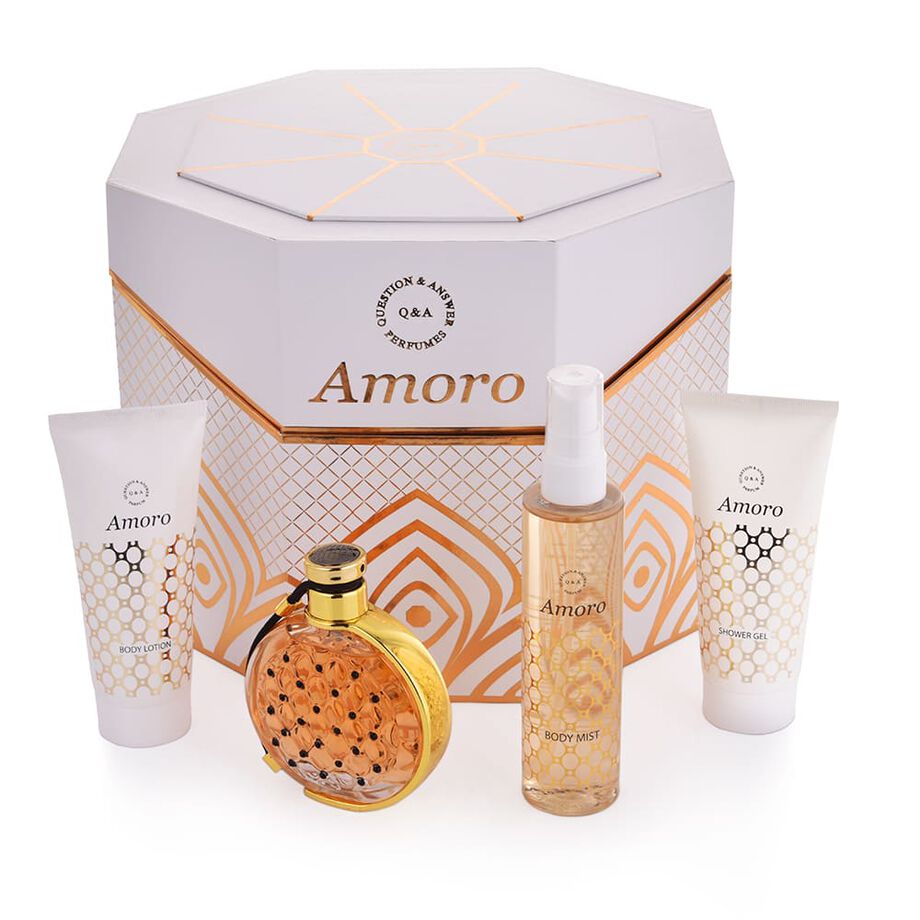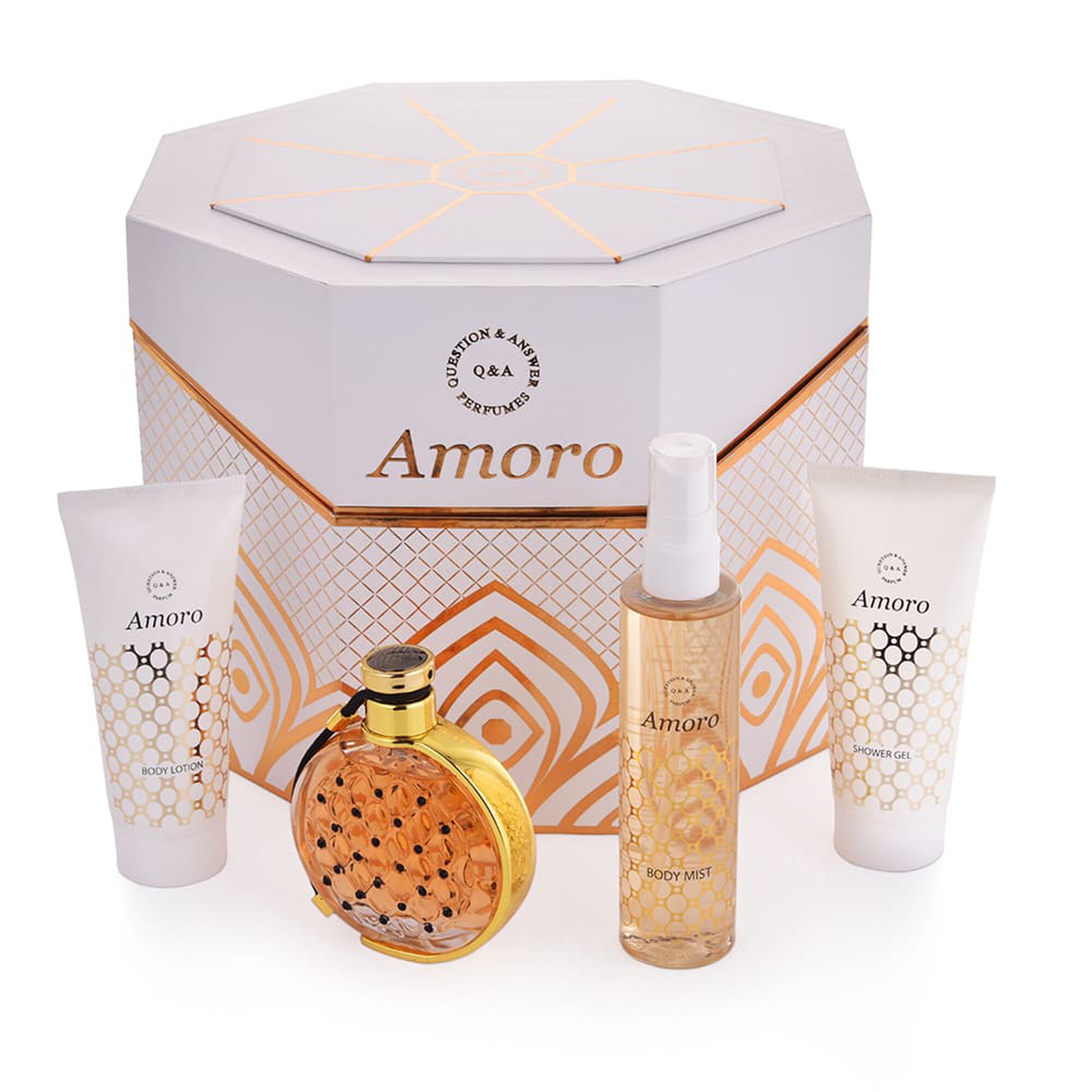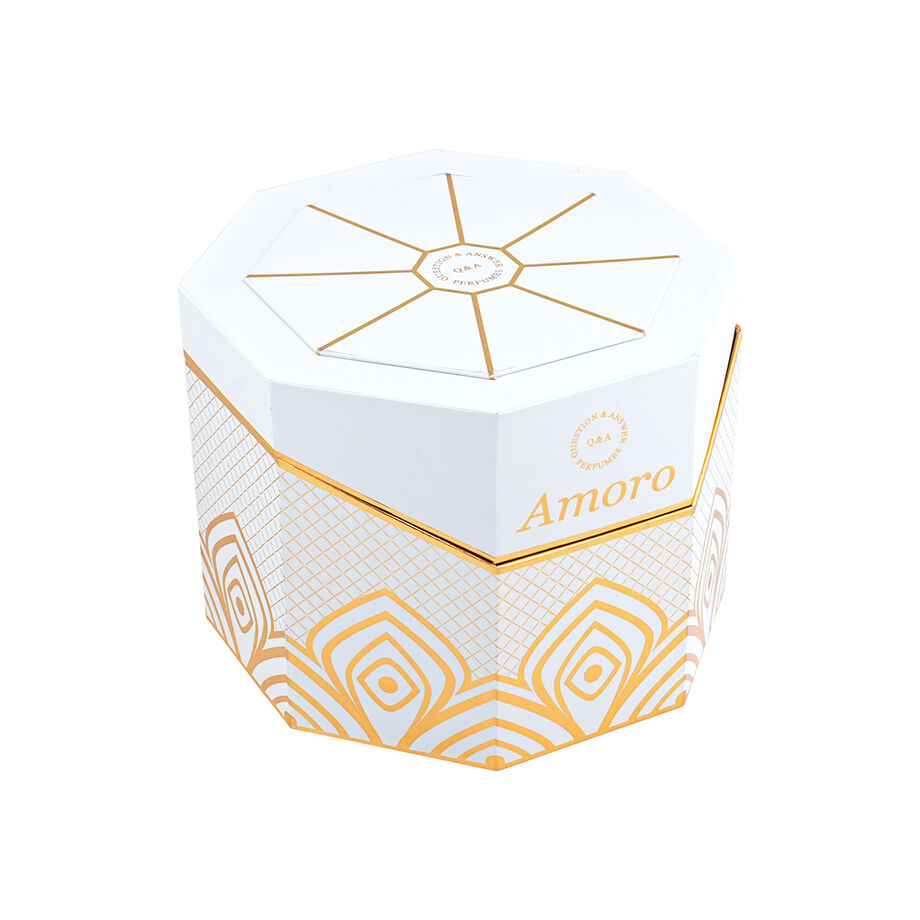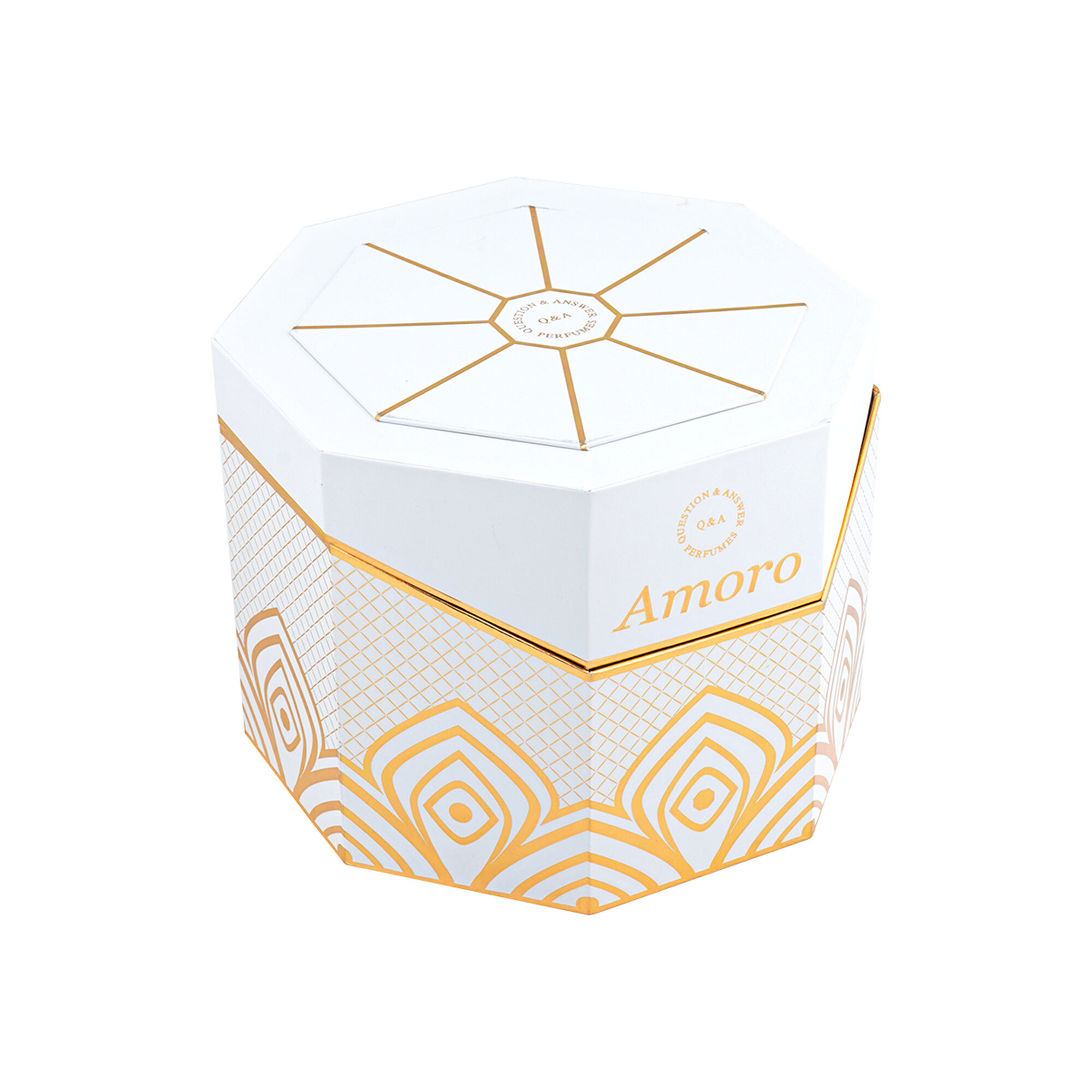 160 SAR
Price reduced from

388 SAR

to
OFF 58.76%
(including VAT)
Amoro Kit Description: Amoro Kit from Deraah - your perfect partner in tranquility and sophistication. Experience pure happiness and enthusiasm every day with our delicate blend of strong vanilla and amber, infused with the subtle beauty of roses and flowers, leaving you feeling invigorated and rejuvenated. Our unique combination of gentle shower gel, ultra-protective and hydrating body lotion, and heavenly body mist, creates a fragrance that lingers all day long, keeping you feeling as happy and content as ever.
Amoro Kit package:
● Perfume 80 ml
● Shower gel 100 ml
● Body lotion 100 ml
● Body mist 125 ml

Amoro Kit Specifications:

Aromatic composition: Oriental - flowers
Brand: Q & A
Gender: Female
Size: 4 pieces

Amoro Kit Benefits:
- A charming kit that grants you joy, high spirits and elegance.
- A strong fragrance of a mixture of roses, amber and vanilla.
- Body lotion that moisturizes your skin and protect it from dehydration.
- Body mist with scented oils that gently envelop you with their delightful aroma from the very first whiff.
- Shower gel with rich foam gentle on the skin.

Revitalize yourself and indulge in happiness and vitality with superb group:
Transform your mornings with the invigorating and energizing experience of the Amoro Kit from Deraah. Our gentle shower gel leaves your skin feeling soft and refreshed, while our deeply hydrating body lotion keeps you moisturized throughout the day. Our strong body mist and charming fragrance create a lasting impression, filling your day with joy and vitality.


Stunning look with the essence of valley flowers:
Experience the irresistible allure of vanilla and amber with the Amoro Kit from Deraah. Our gentle shower gel and deeply moisturizing lotion nourish and pamper your skin, keeping it soft and supple.

How to use:

Shower gel usage: A small amount of the gel is applied on a shower sponge dampened with water, then spread over the body and gently massaged to help add lather to the skin. The shower gel is left on the body for five minutes; so minerals, nourishing and moisturizing components seep into the body.
Body lotion: For best results, apply lotion immediately after showering while your skin is still damp and pores are open. This allows the lotion to penetrate quickly and deeply, providing optimal hydration and nourishment. Start by applying a generous amount of lotion to your palm, then massage it all over your body until fully absorbed.

Body mist: For a consistent scent, use the same perfume on your body immediately after showering. Hold the bottle about 15 cm away from your body and press the spray button, directing the mist onto your chest and neck. Spray each area for 2 to 3 seconds only.


Warnings:
Don't leave the kit under the sun or in car.
Avoid exposing the accessory to moisture or perfumes.