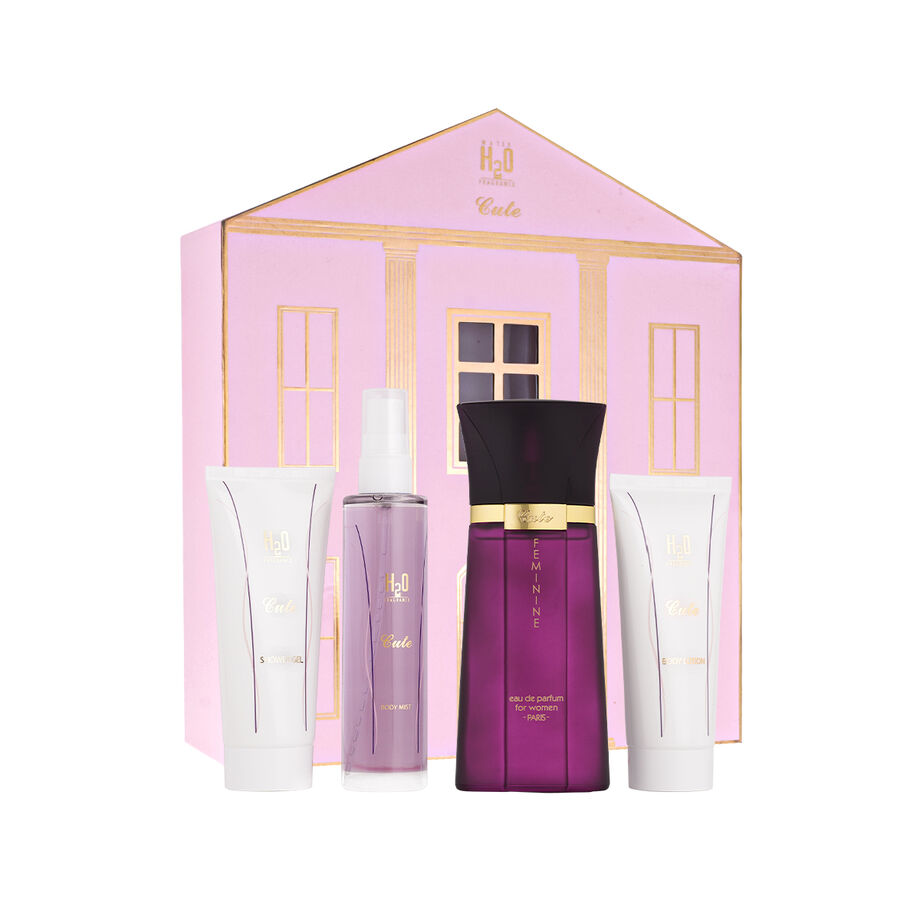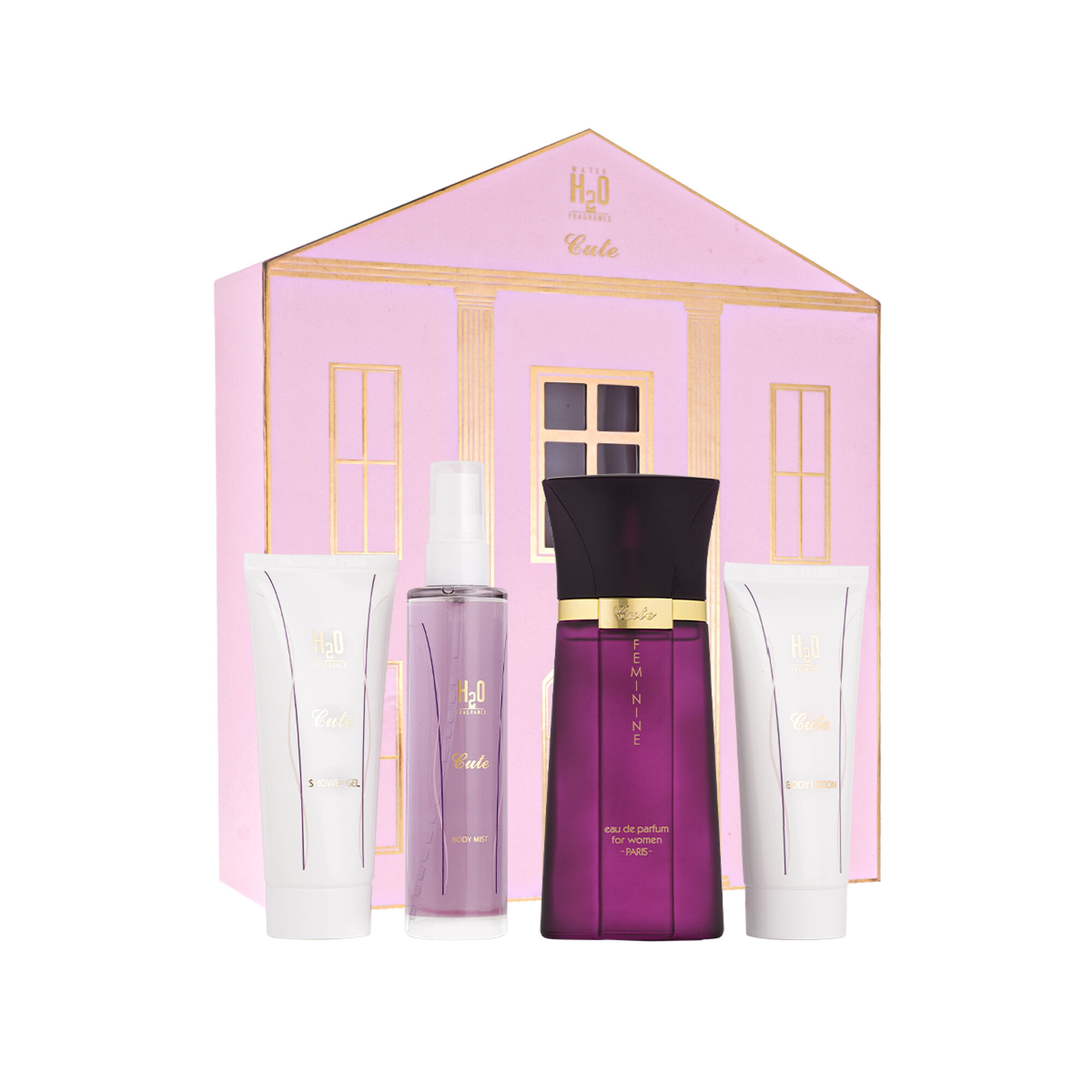 160 SAR
Price reduced from

360 SAR

to
(including VAT)
Description of Cute women's gift set: We offer you from Deraah the Cute women's gift set, for more sense of calm mixed with freshness, with its calm ingredients that make you hear the sound of fresh flowers and with an aromatic bouquet of fruits and flowers that distinguish its aromatic top of lemon and apple and with an aromatic heart of jasmine and peach and its aromatic base of vanilla and musk and wood.
Components of Cute women's gift set:
● Perfume
● Shower gel
● Body lotion
● Body spray
Specifications of Cute women's gift set:
Aromatic composition: Flowers - fruits
Brand: H2O
Gender: female
Size: 4 pcs
Product type: body care
Weight: 1450 gm

Features of Cute women's gift set:
- This collection will accompany you in all of your quiet and refreshing moments.
- A shower gel with a strong scent that is gentle on your skin and leaves it soft.
- Looking forward to the moisturizing body lotion that always gives your skin a lovely softness.
- And finally, a body perfume that renews your sense of happiness with each breath.

Daily calm and freshness with jasmine perfume:
The Cute set from Deraah gives you superior freshness and softness that lasts all day, as its components of jasmine, lemon and apple work to maintain lasting freshness, relaxation, strong hydration, and of course, the smart scent

Enjoy a sense of relaxation and calm:
With the Cute set, enjoy more relaxation and freshness with a fragrance with a mixture of lemon, apple and different flowers, your usual elegance.

How to use it:
Shower gel:
A small amount of the gel is placed on a dampened shower sponge, then applied to the body and gently massaged to help add foam to the skin. Allow the shower gel to sit on your body for five minutes. In order for the minerals, nutrients, and hydrating to be well absorbed by the skin.

Body lotion:
Firstly, the body should be very clean and moist, and one of the best times to apply the lotion is immediately after taking a shower, because the body is in a state of open pores and comfort, and when applying the lotion it penetrates more quickly and effectively than at any other time, a large amount of lotion is applied in the hand's palm and spread over the entire body without exception, with continuous massage until the body absorbs it.

Body spray:
It is used on the body immediately after showering and has the same distinct scent as perfume. Holding the bottle 15 cm away from your body, press the spray button and spray the body, chest, and neck. Spray each area for no more than two to three seconds.
Warnings:
Do not leave the package in the sun or in the car.
Avoid exposing the accessories to moisture or perfume.