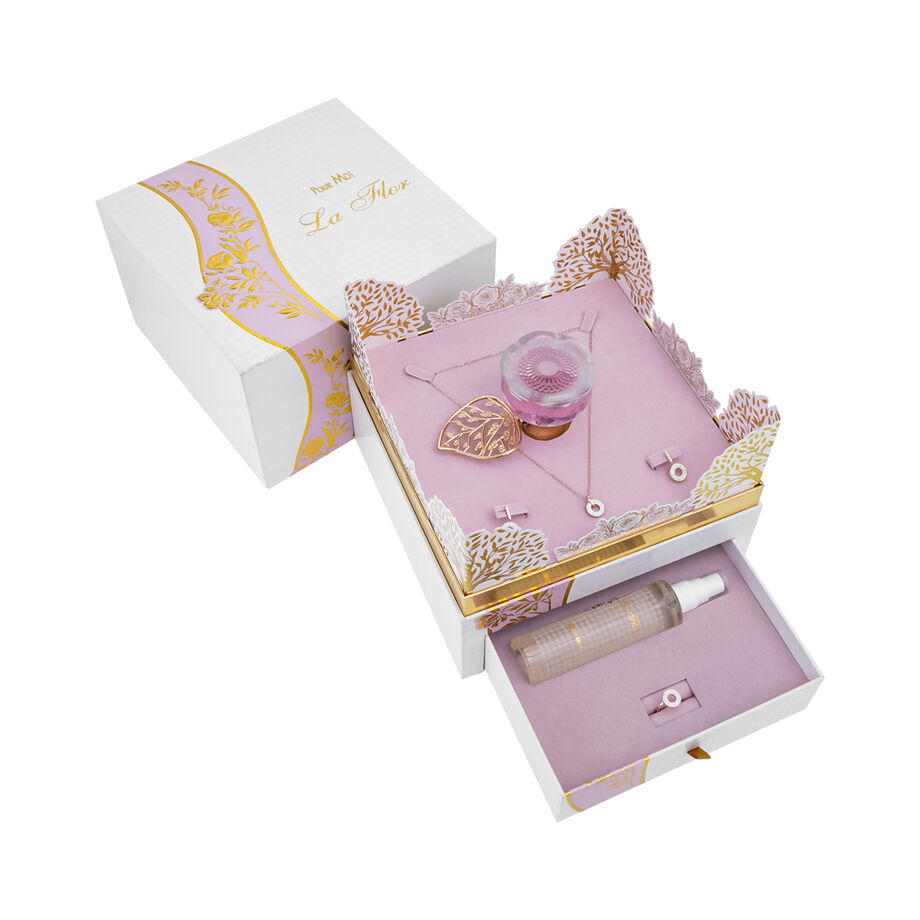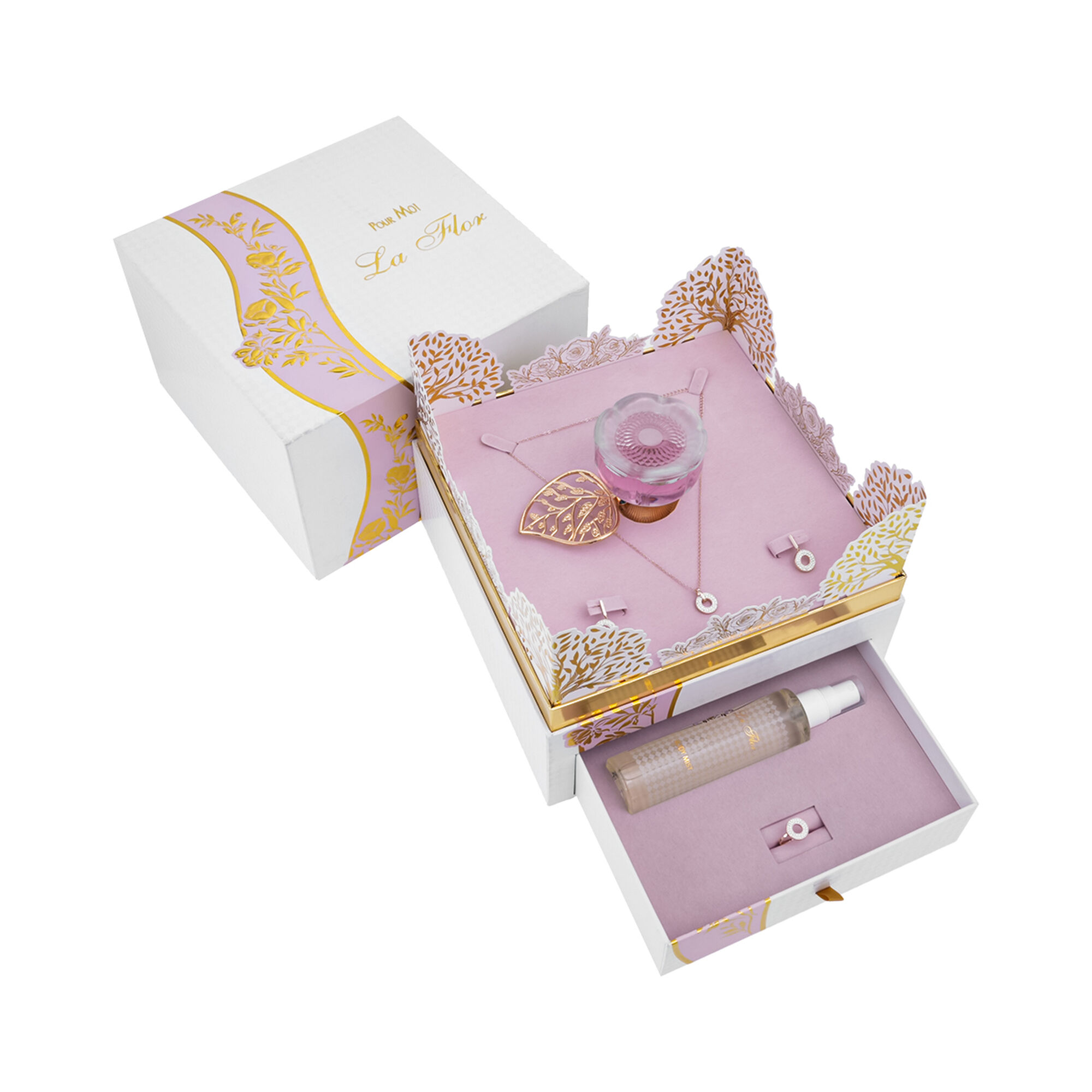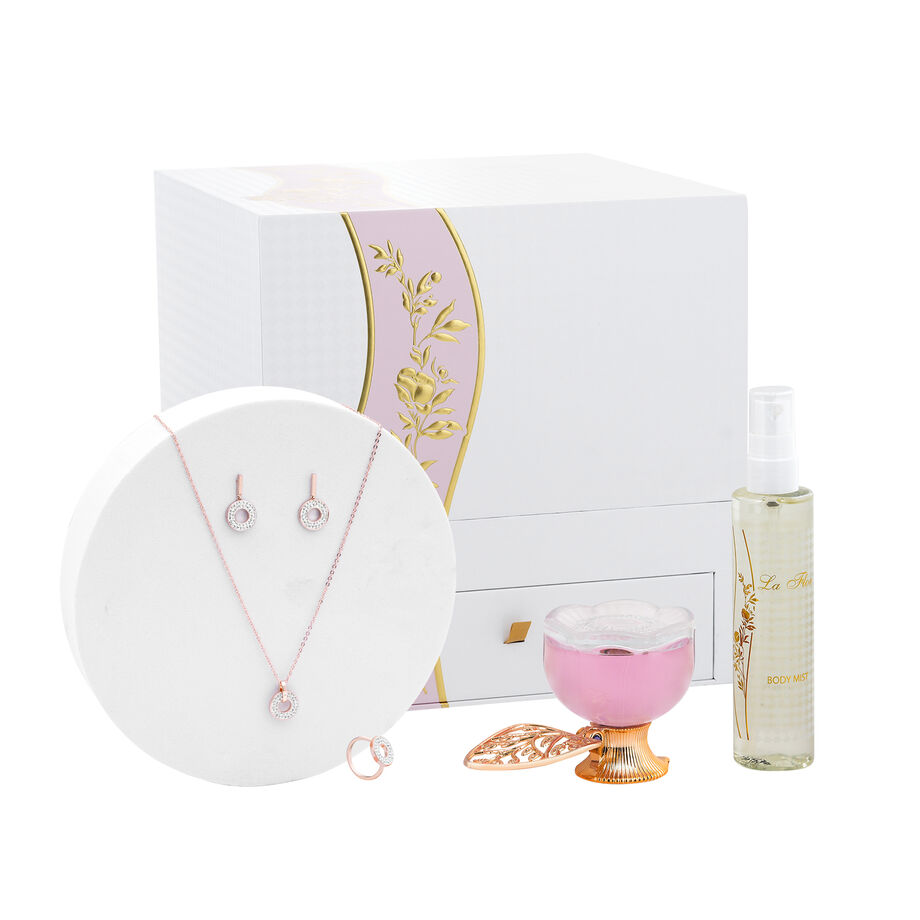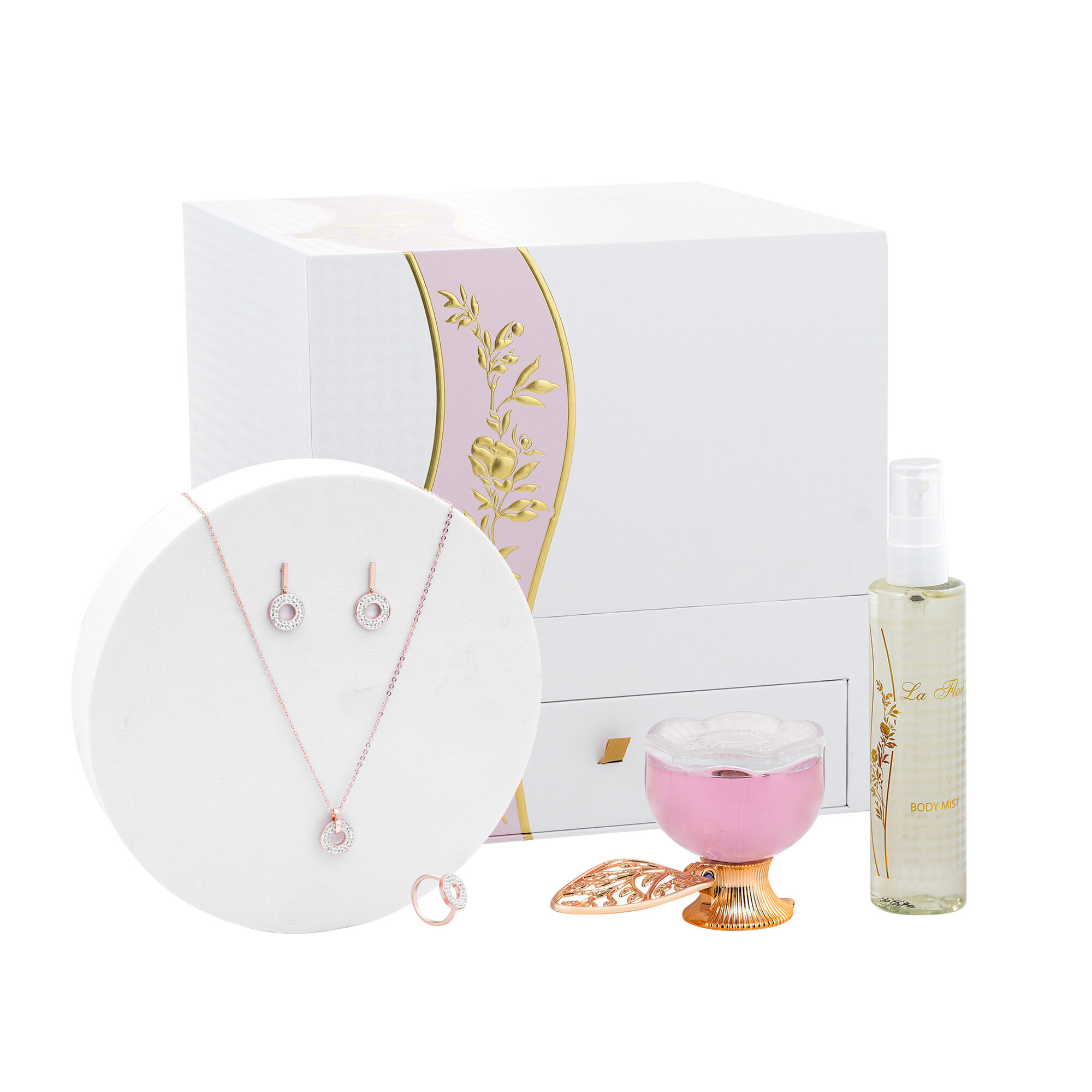 240 SAR
Price reduced from

480 SAR

to
OFF 50.00%
(including VAT)
La Fleur perfume captivates you with its aromatic secrets, which is the secret of every new day, starting with a refreshing combination of fruits with all the whispers of flowers pulsating with the spirit of spring and based on authentic musk.
At the beginning of the mandarin fruit lychee kiwi and the distinctive heart of magnolia roses and orange blossoms and its creative base of sandalwood and musk rose
Body Freshener: It has a formula rich in moisturizing oils with the scent of perfume, which penetrates into the skin quite easily. It is used throughout the week directly after the bath. It is preferable to use it after the body lotion to give the scent a higher strength and stability.
An accessory set from the Papillon brand that keeps pace with international fashion, which is characterized by a high-purity coating and studded with crystal lobes, high-purity zircons, ores and minerals made of stainless steel.