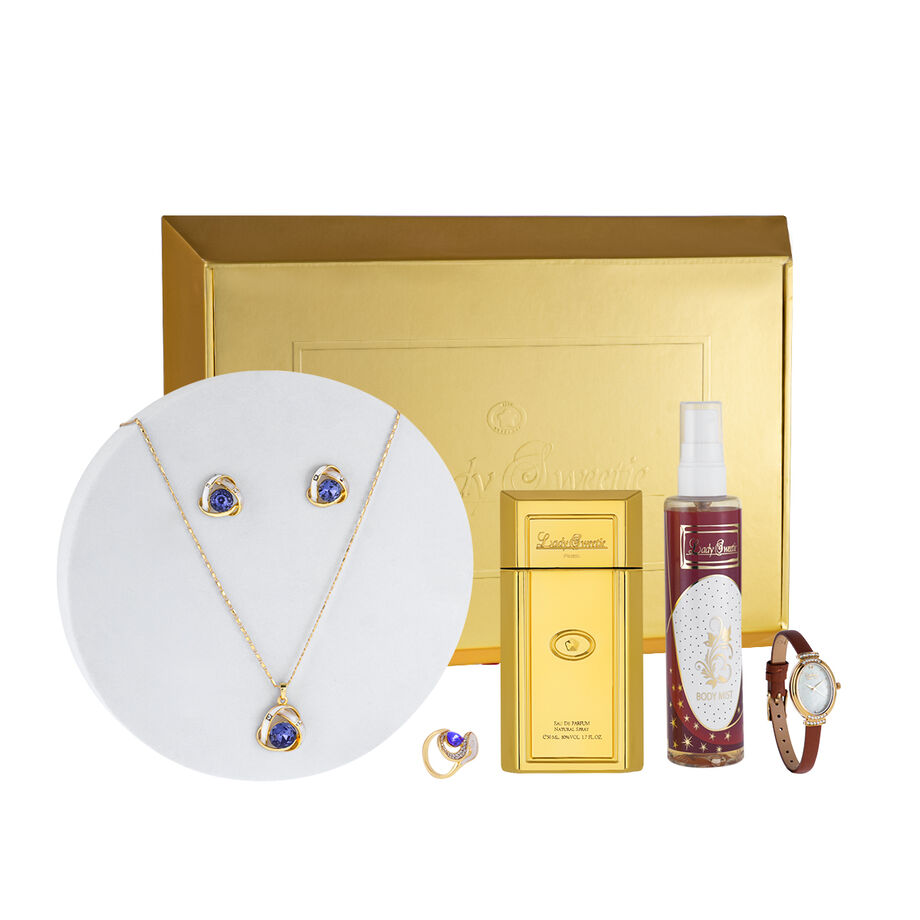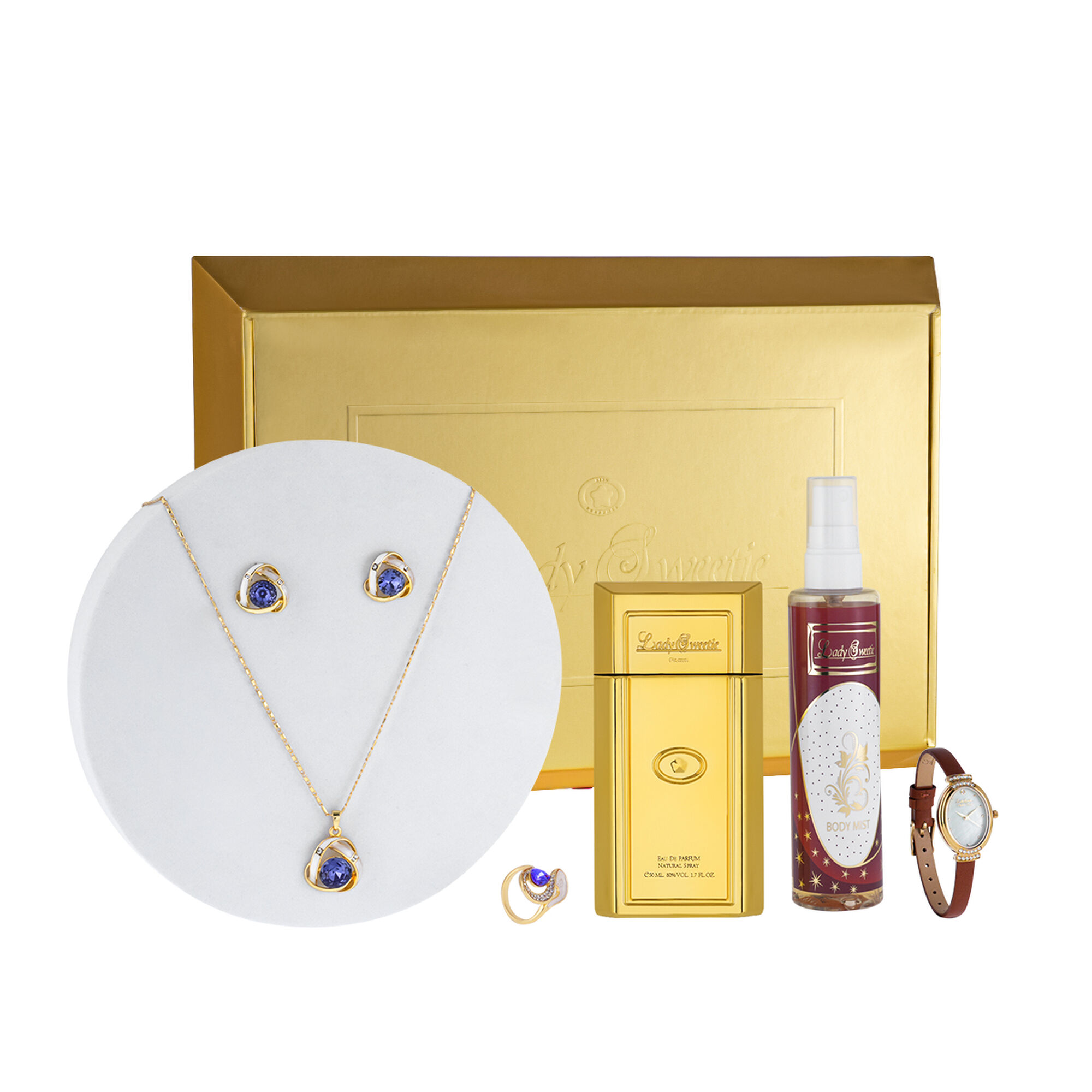 240 SAR
Price reduced from

540 SAR

to
OFF 55.56%
(including VAT)
Lady Sweetie 4 Kit Description: Only for you, Lady Sweetie 4 kit is designed to make your evenings unforgettable. With the fragrance of berries, vanilla, and milk along with accessories that are simple in design but stunning in appearance to take your look to new heights. This kit comes with rosary made of crystal beads to share the happy moments with you.
Lady Sweetie 4 Kit Contents:
● Perfume 80 ml
● Body mist 125 ml
● Watch
● Necklace
● Earring
● Ring


Lady Sweetie 4 Kit Specifications:

Aromatic composition: Oriental - fruits
Brand: RING
Gender: Female
Size: 4 pieces

Lady Sweetie 4 Kit Benefits:
- A special kit for your private evenings and happy moments.
- A fragrance made of blend of cranberries and vanilla for sense of warmth.
- Body mist that penetrates the skin and softens complexion.
- Accessories kit carefully designed to fit your attractive look on a happy private evening.


Special Occasions for your private evenings:
Order Lady Sweetie 4 Kit and enjoy natural attractiveness reflected in the simplicity of each piece of the accessories you get from Deraah. With earring and bright golden necklace and a ring, your look exudes irresistible charm.


Renew your look and add the vanilla refreshment:
Experience radiance like never before with Deraah's Lady Sweetie 4 Kit. Infused with the luxurious softness of vanilla, this set is complete with a refreshing shower gel, a bold body perfume, and a moisturizing body lotion.

How to use:

Shower gel usage: A small amount of the gel is applied on a shower sponge dampened with water, then spread over the body and gently massaged to help add lather to the skin. The shower gel is left on the body for five minutes; so minerals, nourishing and moisturizing components seep into the body.
Body lotion: For best results, apply lotion immediately after showering while your skin is still damp and pores are open. This allows the lotion to penetrate quickly and deeply, providing optimal hydration and nourishment. Start by applying a generous amount of lotion to your palm, then massage it all over your body until fully absorbed.

Body mist: For a consistent scent, use the same perfume on your body immediately after showering. Hold the bottle about 15 cm away from your body and press the spray button, directing the mist onto your chest and neck. Spray each area for 2 to 3 seconds only.


Warnings:
Don't leave the kit under the sun or in car.
Avoid exposing the accessory to moisture or perfumes.