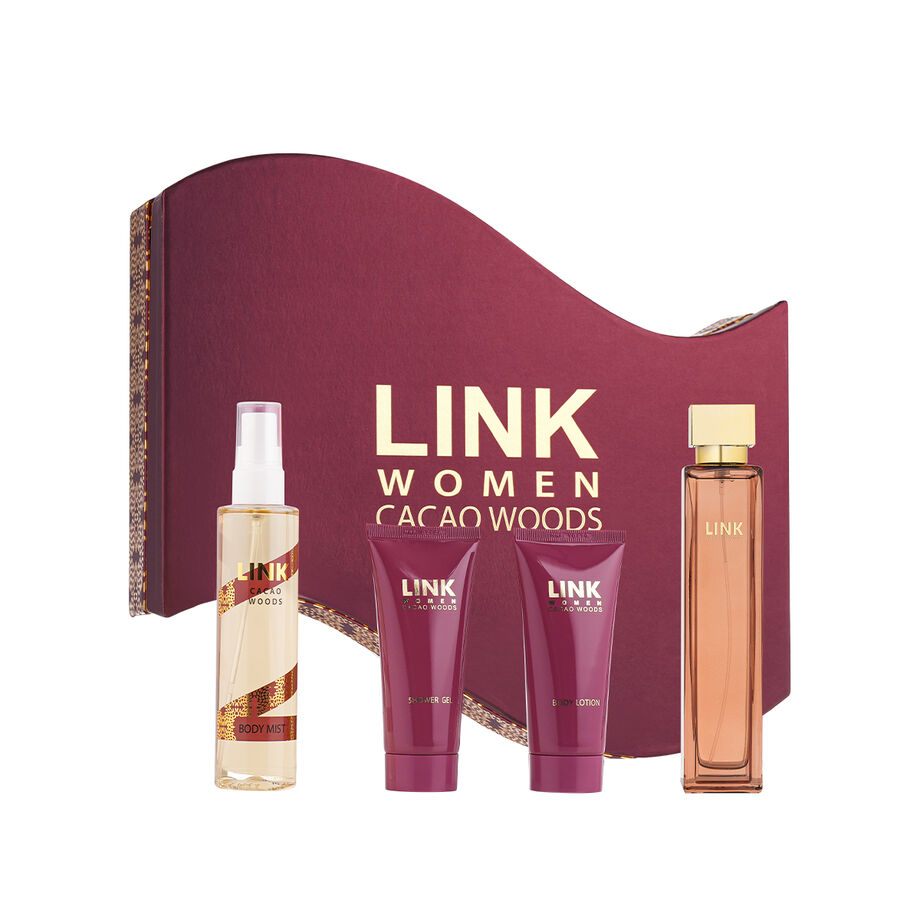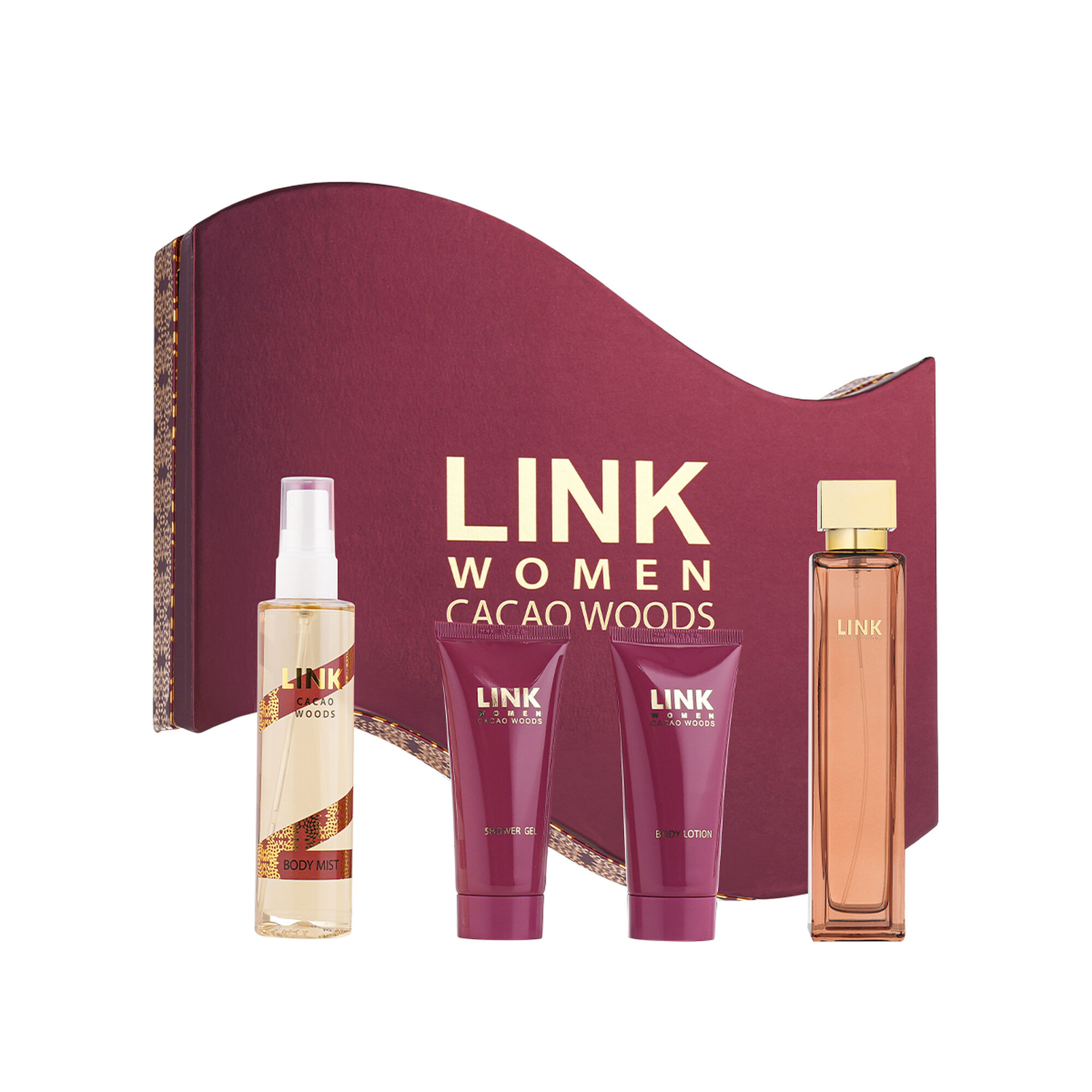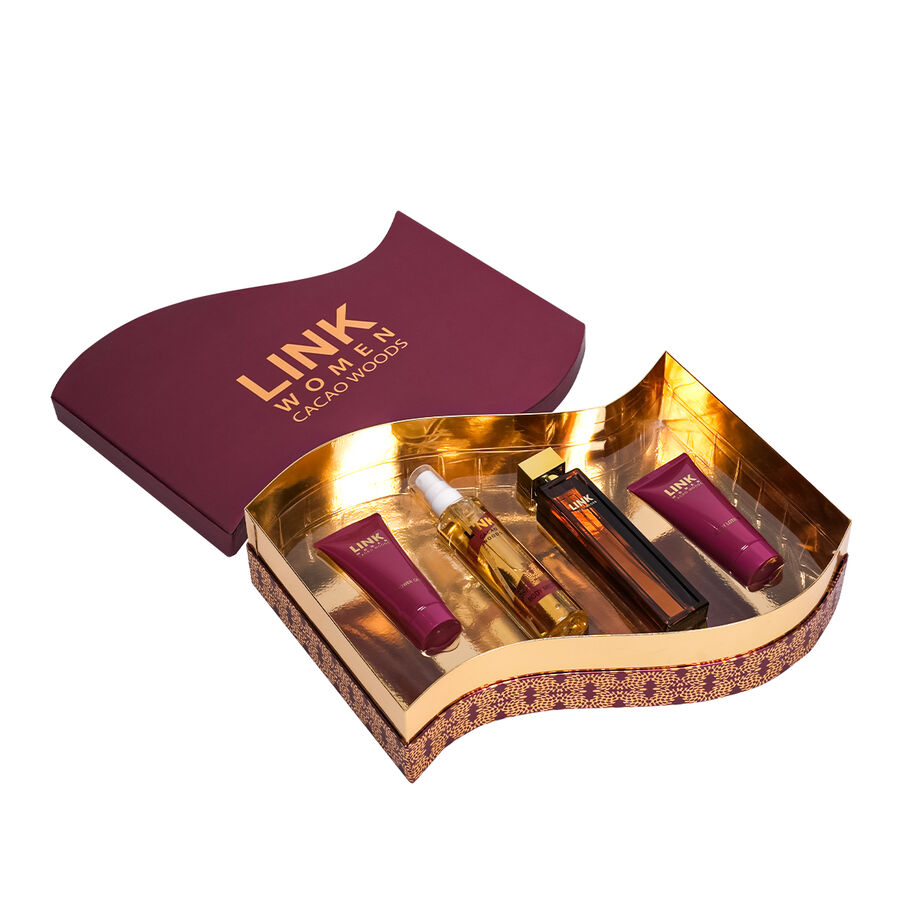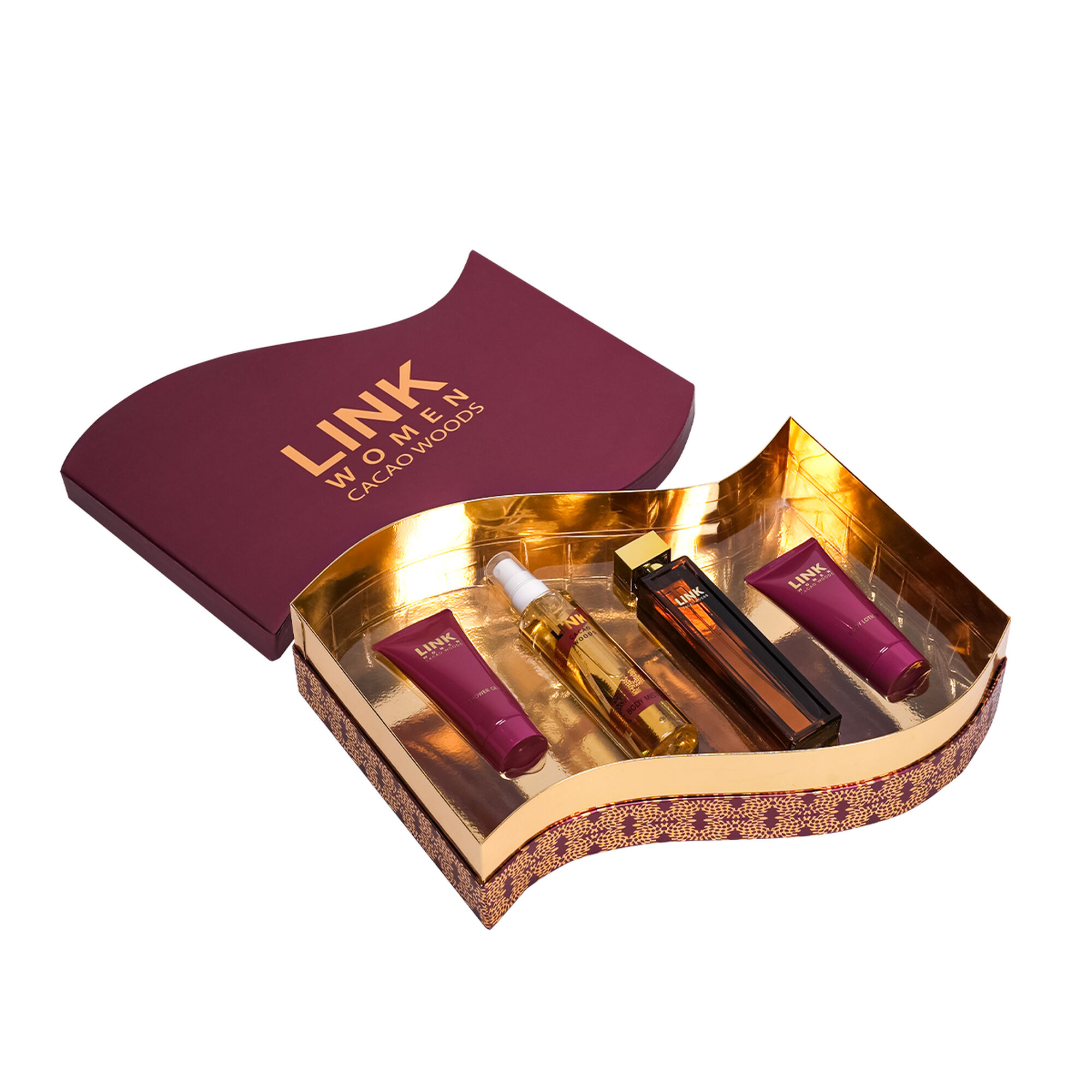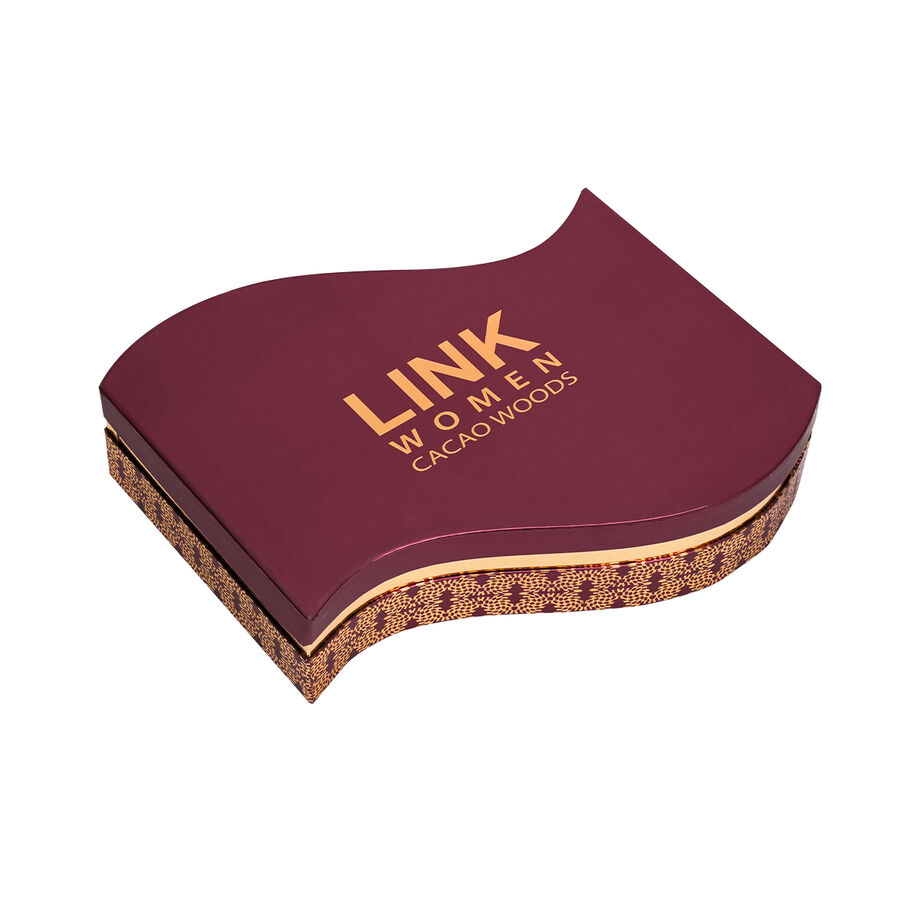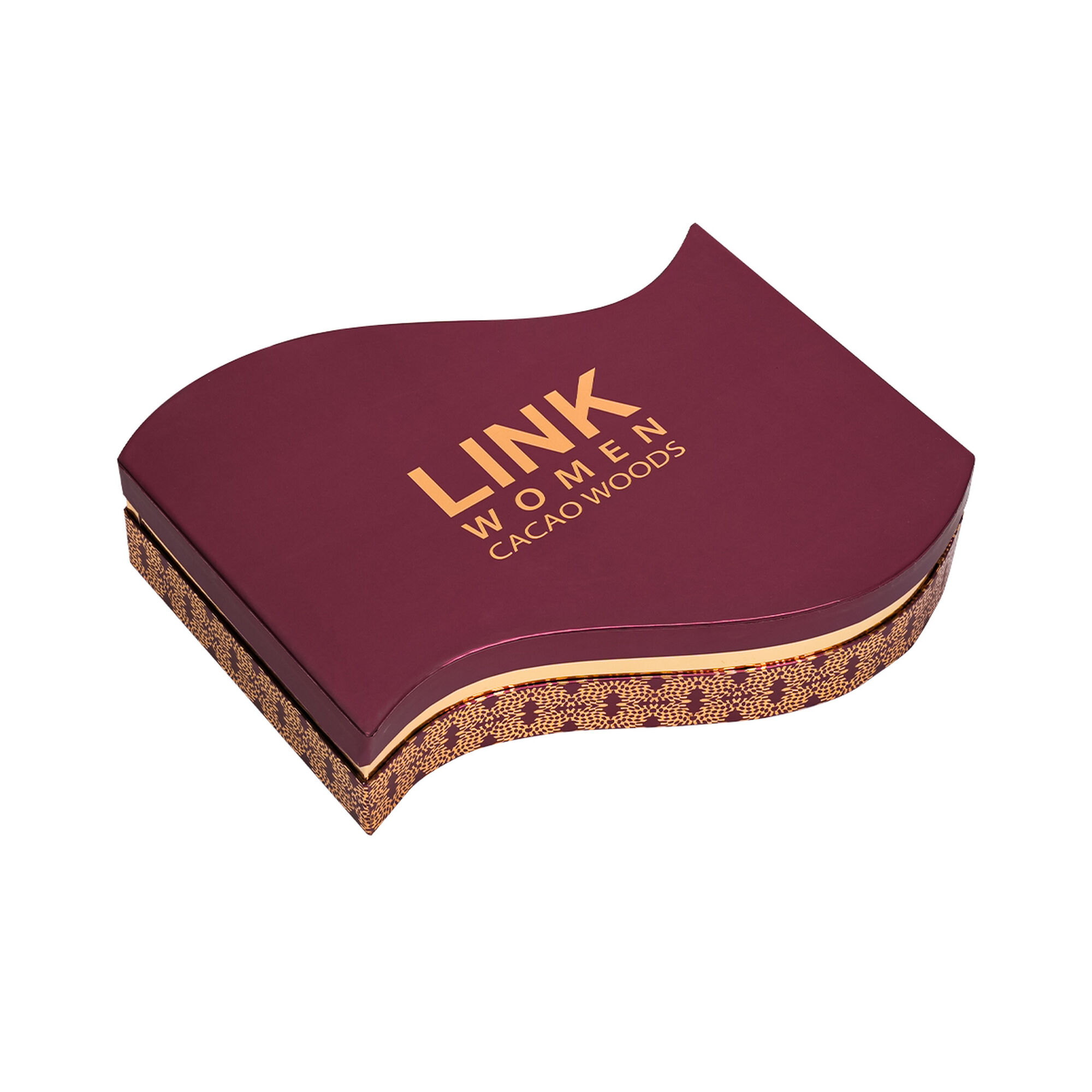 159 SAR
Price reduced from

340 SAR

to
OFF 53.24%
(including VAT)
Link Cacao Kit Description: Order Link Cacao Kit today and indulge in the irresistible happiness of chocolate. Combining the allure of chocolate with woody scents, soft jasmine, and musk, this set provides long-lasting hydration and vitality. Enjoy the refreshing shower gel, nourishing body lotion, high-quality body mist, and long-lasting fragrance for a delightful hold that lasts all day. Buy now and experience the invigorating power of Link Cocoa Kit.
Link Cacao Kit Contents:
● Perfume 100 ml
● Shower gel 100 ml
● Body lotion 100 ml
● Body mist 125 ml


Link Cacao Kit Specifications:

Aromatic composition: Oriental - Wood
Brand: Link
Gender: Female
Size: 4 pieces
Product Type: Body Care
Weight: 1400.
Price: 170 Riyal

Link Cacao Kit Benefits:

- A daily collection that leaves you feeling energized, refreshed and happy.
- With the scents of white chocolate, woods and musk, enjoy hydration and softness that lasts all day.
- Shower gel, a gentle yet refreshing cleanser.
- Body lotion which gives unparalleled hydration and softness.
- A persistent and powerful body mist that keeps you energized all day long.

continuous Pleasure and vitality.
Elevate your skin care routine with the Link Cocoa Kit from Deraah. Experience continuous vitality and happiness with each piece, from the softness of roses in the shower gel, to the strength of musk in your perfume, to the hydration of the body lotion, and the vitality of the body mist with woody scents.


For unforgettable happy moments:
Indulge in the happiness of every moment with the Link Cocoa Kit from Deraah. Each time you use the kit, let the warm woody notes, softness of jasmine, and strength of musk transport you to a state of contentment. The distinct fragrance will linger on your skin, turning every moment into a happy memory.

How to use:

Shower gel usage: A small amount of the gel is applied on a shower sponge dampened with water, then spread over the body and gently massaged to help add lather to the skin. The shower gel is left on the body for five minutes; so minerals, nourishing and moisturizing components seep into the body.
Body lotion: For best results, apply lotion immediately after showering while your skin is still damp and pores are open. This allows the lotion to penetrate quickly and deeply, providing optimal hydration and nourishment. Start by applying a generous amount of lotion to your palm, then massage it all over your body until fully absorbed.

Body mist: For a consistent scent, use the same perfume on your body immediately after showering. Hold the bottle about 15 cm away from your body and press the spray button, directing the mist onto your chest and neck. Spray each area for 2 to 3 seconds only.


Warnings:
Don't leave the kit under the sun or in car.
Avoid exposing the accessory to moisture or perfumes.