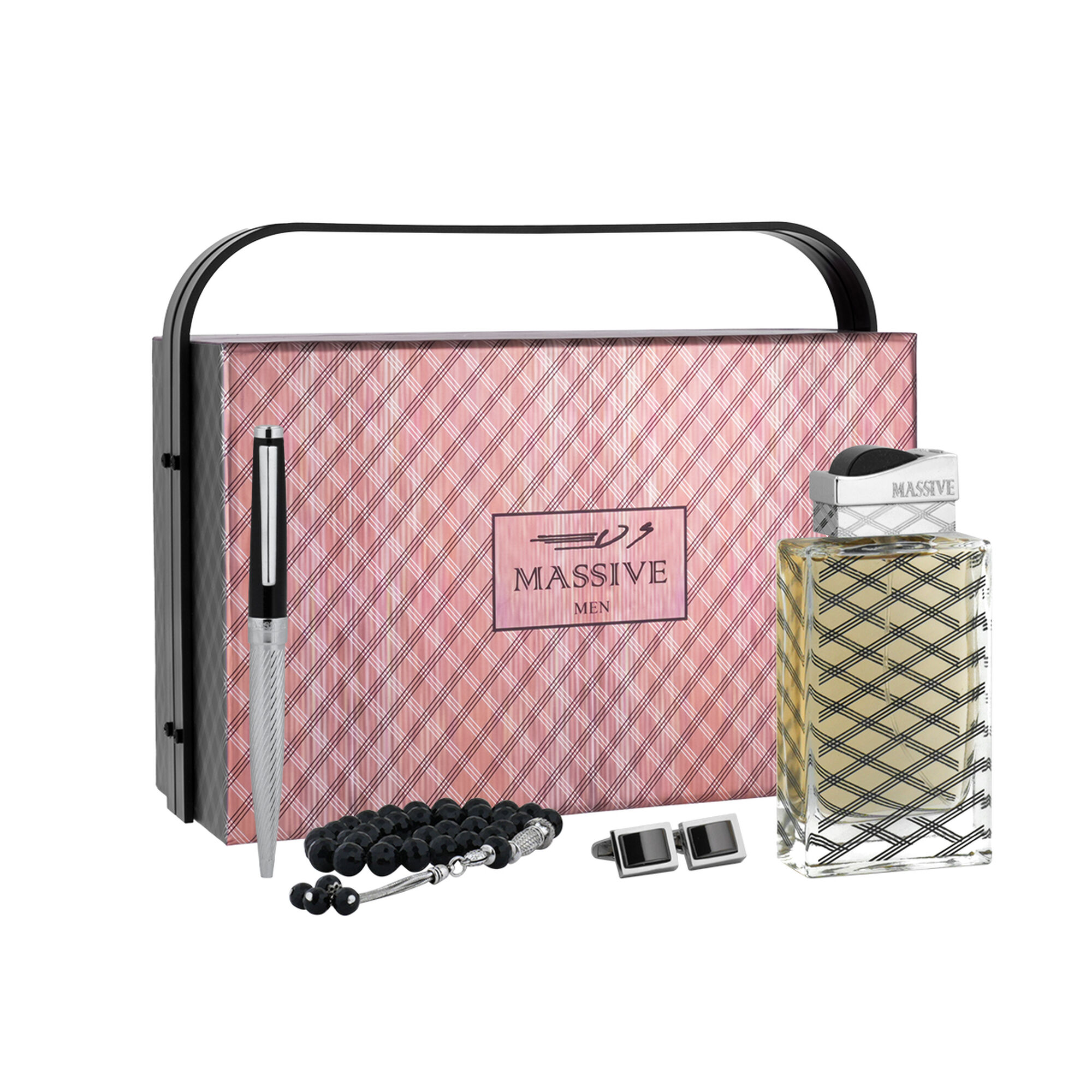 Masif men's accessory set
180 SAR
Price reduced from

360 SAR

to
OFF 50.00%
(including VAT)
Masf set for more luxury and gives you energy throughout the day. It is characterized by a wonderful and strong aromatic introduction of lemon and cardamom, an aromatic heart that smells of cinnamon and black pepper, and an exciting aromatic end of musk and cedar wood.
Accessory features
Rosary: ​​for people who are looking for excellence and elegance with the distinctive rosary, which is made of the finest types of stones
Pen: Distinctive and elegant, it stands out through its exquisite elegance and distinctive design in a streamlined shape
Cufflink: with its unique design to add high elegance to your personal appearance and provides you with the utmost luxury, suitable for wearing with thobes and formal shirts, and suitable for all occasions. Made of high-quality stainless steel that prevents skin irritation, resists damage, and is rust-resistant.