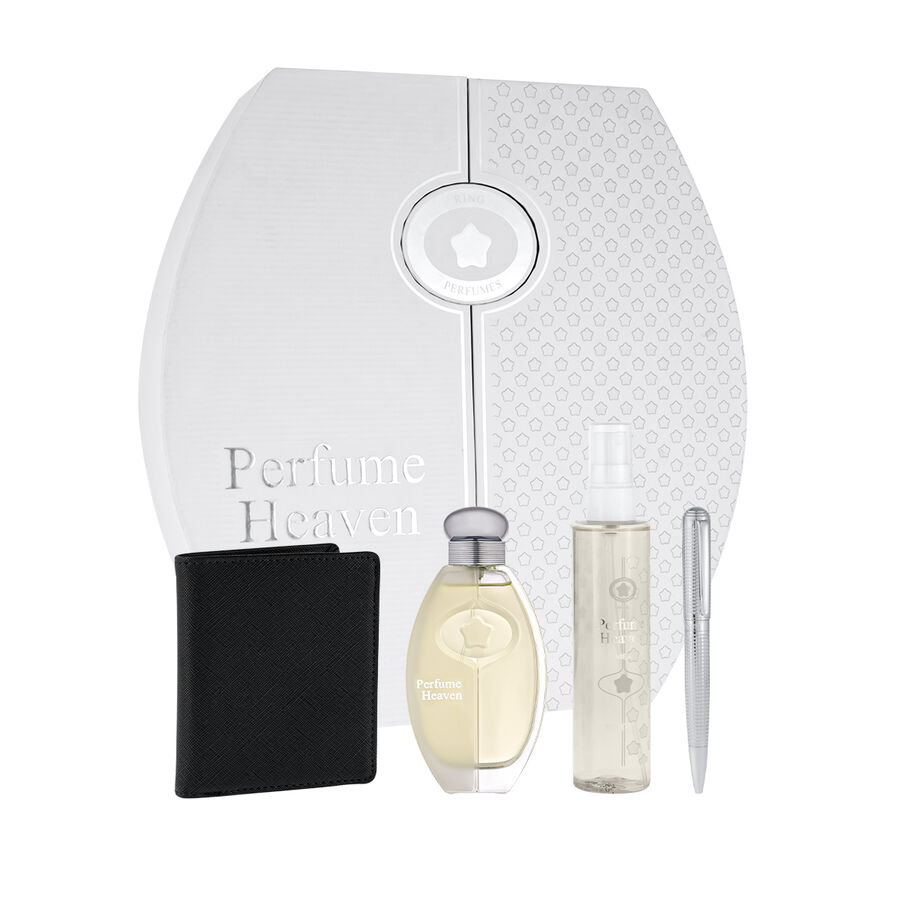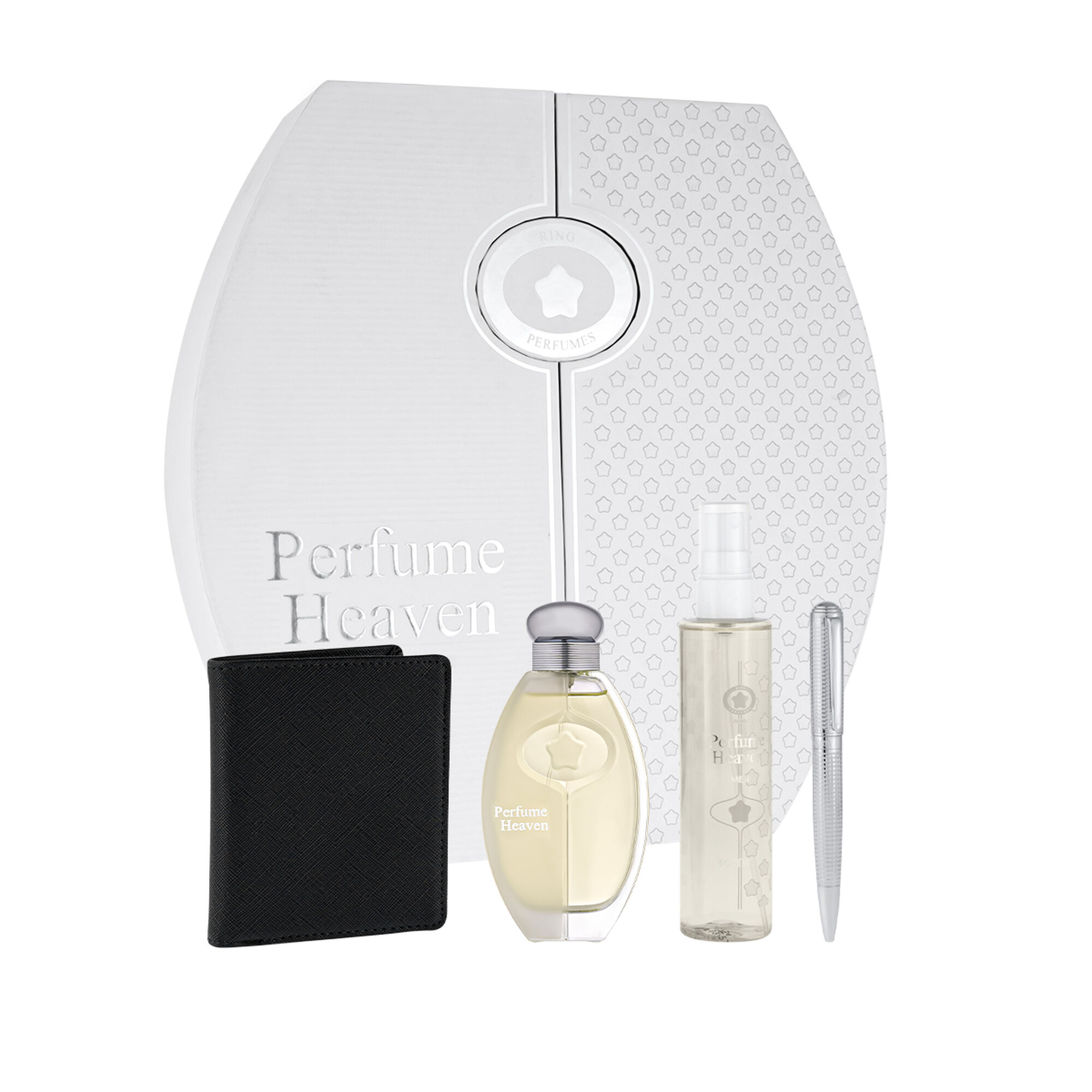 Heaven Men's accessory gift set
199 SAR
Price reduced from

398 SAR

to
(including VAT)
Heaven Men's accessory gift set Description: Attraction has components, you will find them all in a perfume set with men's accessories, Heaven from Deraah, with an attractive, charming design. We chose for you a strong men's perfume that mixes bergamot, jasmine, and amber, and adds a fragrant charm to the body that delicately penetrates the skin but gives you a touch of boldness and elegance, and of course this look is completed With a uniquely designed soft cufflink, a faux leather wallet in a cool black color, and a stylus pen that looks and feels subtle on your important papers.
Heaven Men's accessory gift set Components:
● Perfume.
● Pen.
● Cufflink.
● Wallet.
● Rosary.

Heaven Men's accessory gift set Specifications:
Aromatic composition: woody - Oriental
Brand: Ring
Gender: Men
Size: 5 pcs
Product type: accessory
Weight: 950 gm
Price: SAR 199

Features of Heaven Men's accessory gift set:
- A powerful set of bold, charming personalities.
- An attractive fragrance of bergamot, mandarin and amber, in addition to the delicacy of jasmine.
A body freshener, gentle on the skin, strong in its impact and pleasant scent.
- Attractive cufflinks made of stainless steel.
Black wallet with a thin design that matches your elegance.
- A sleek, silver-coloured pen that you can take with you every day.

Daily attraction with the magic of amber and jasmine:
Choose for every day a perfume set with heaven men's accessories, for a distinctive look, starting with a perfume with notes of amber and jasmine, and a body freshener that penetrates strongly with its bright scent, a small cufflink that adds an artistic touch to your elegance, a pen and a wallet that will make you feel as if they were designed for your distinctive look every day.

Add to your happy moments charming elegance:
Adopt a set of perfumes with men's accessories, Heaven, to add to every happy moment you experienced notes of your favorite perfume and touches of your usual elegance, smoothly, by Deraah.

Warnings:
Do not leave the kit in the sun or car.
Avoid accessory exposure to moisture or perfume.