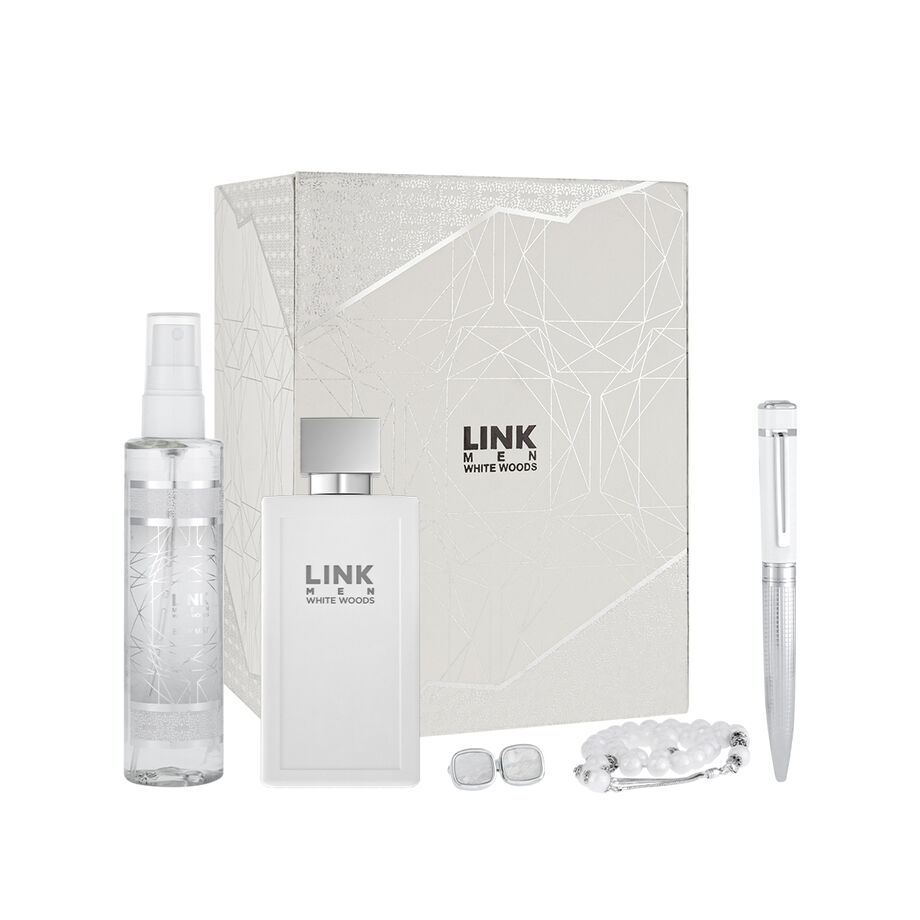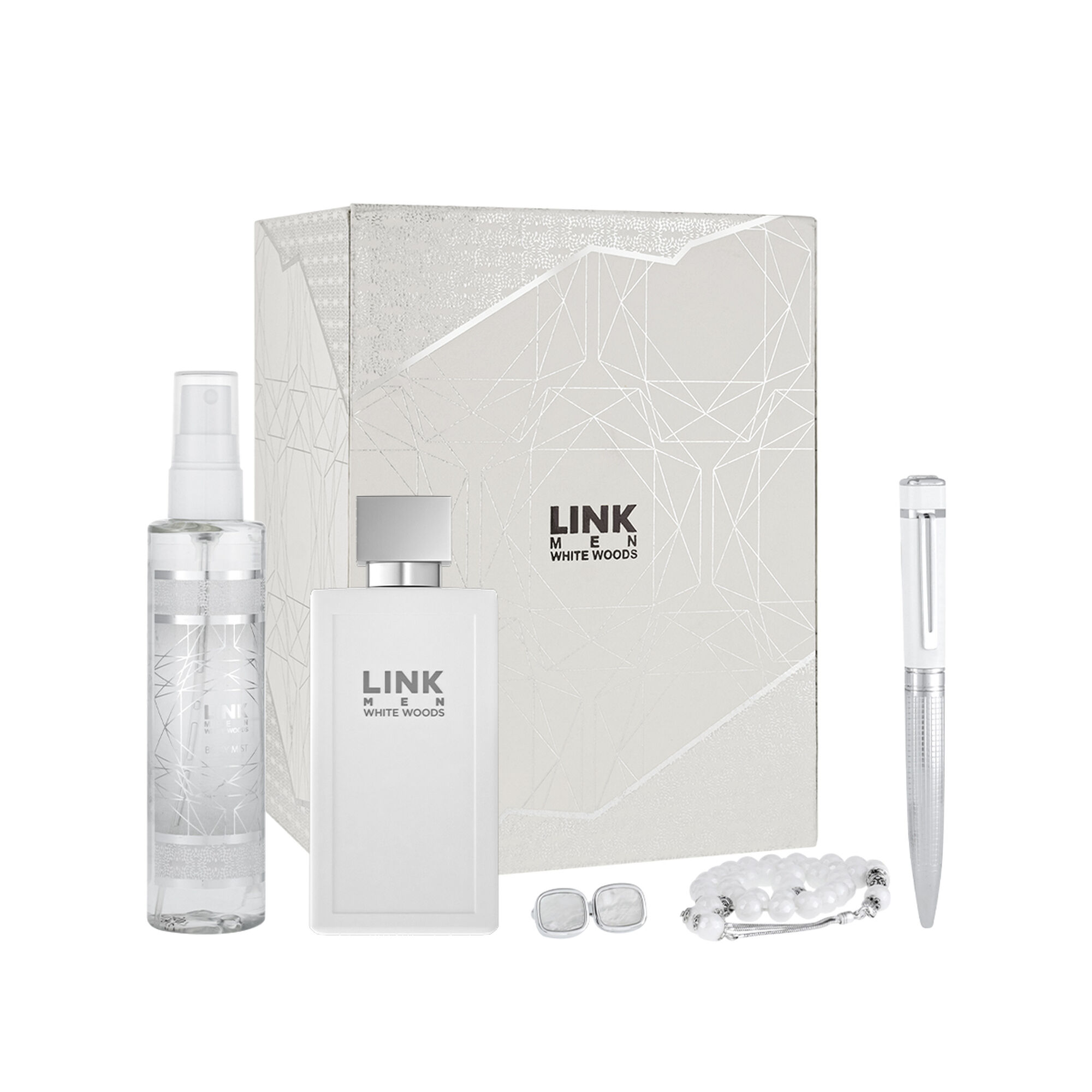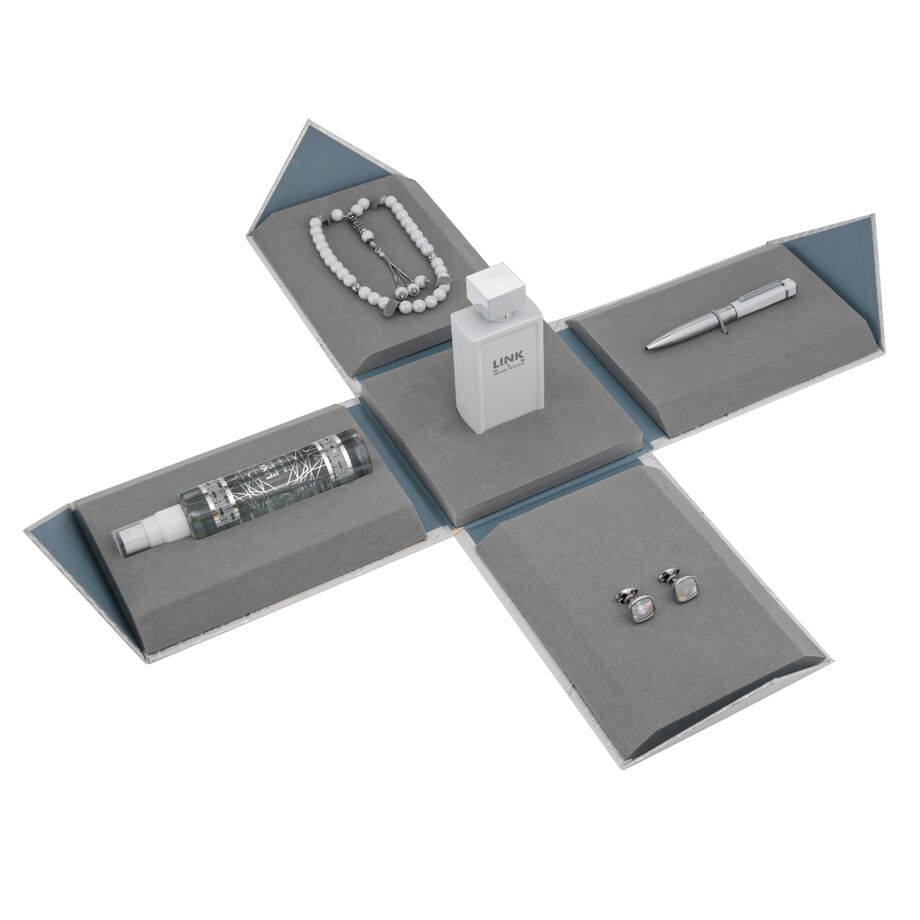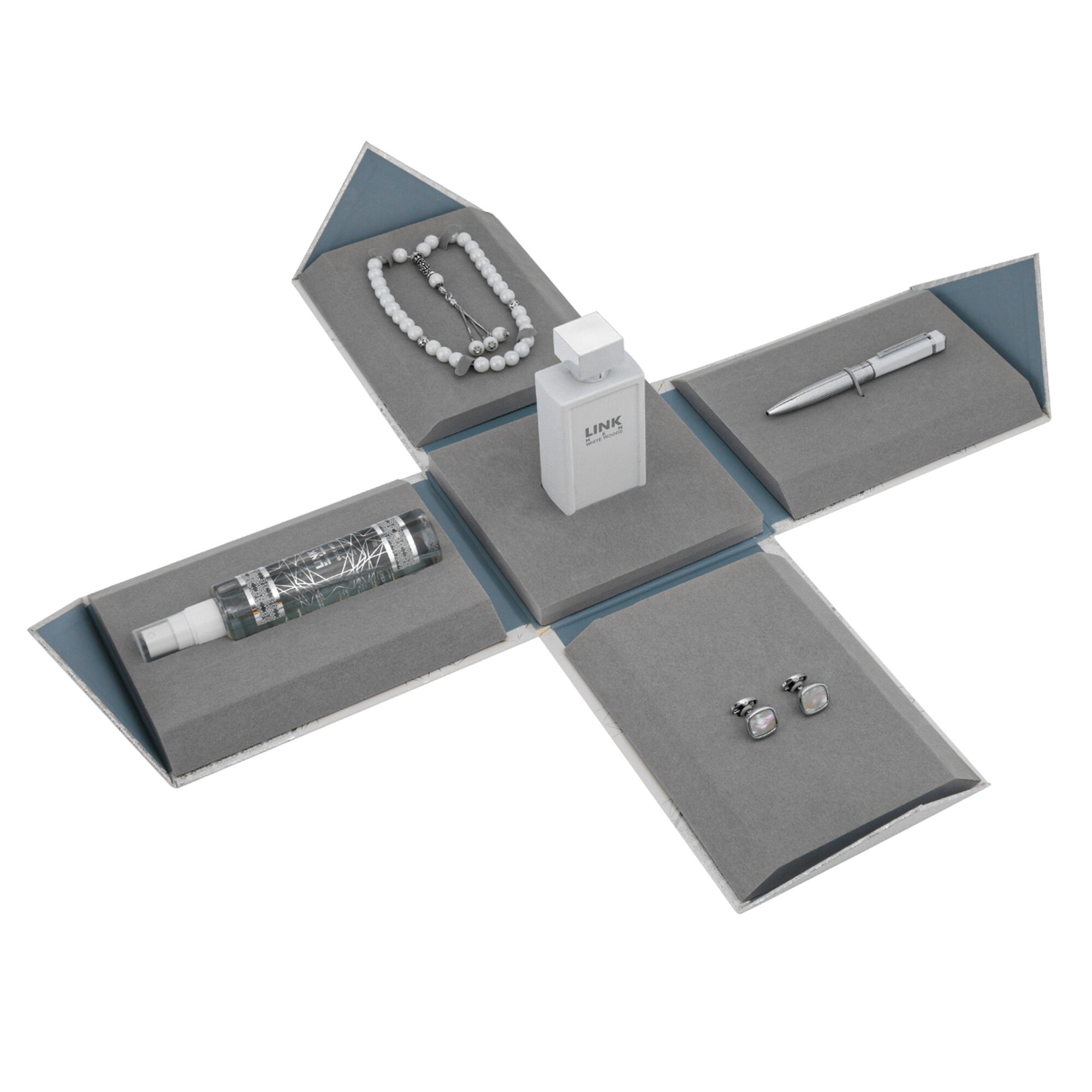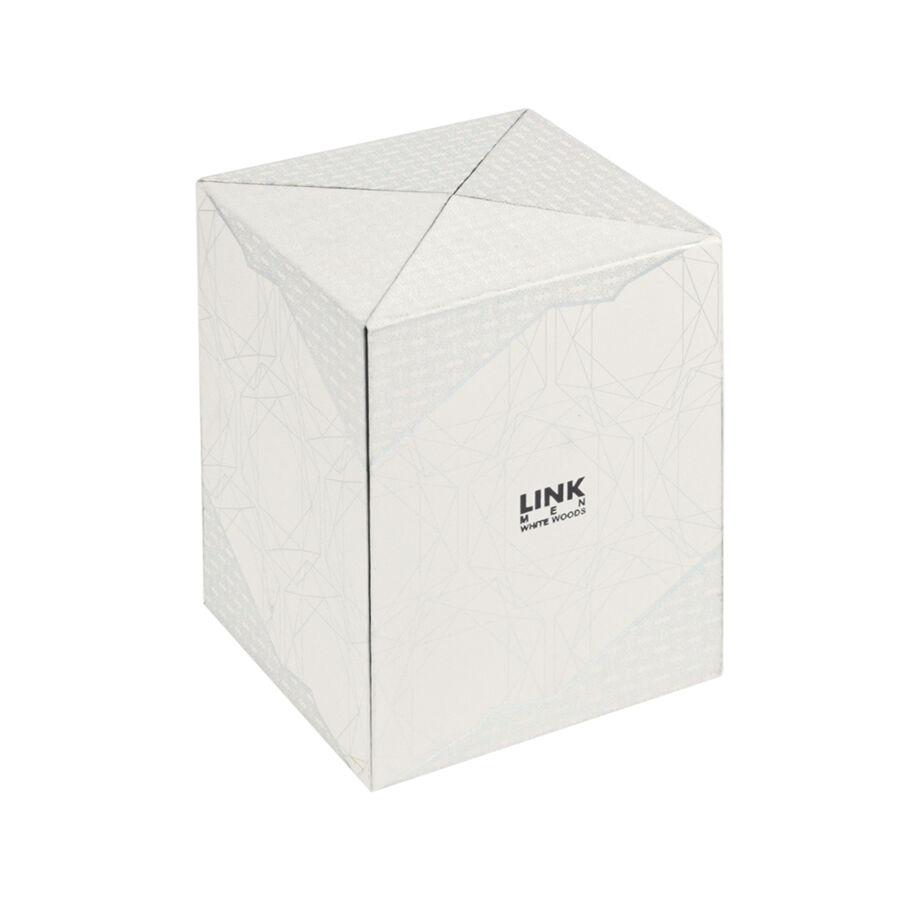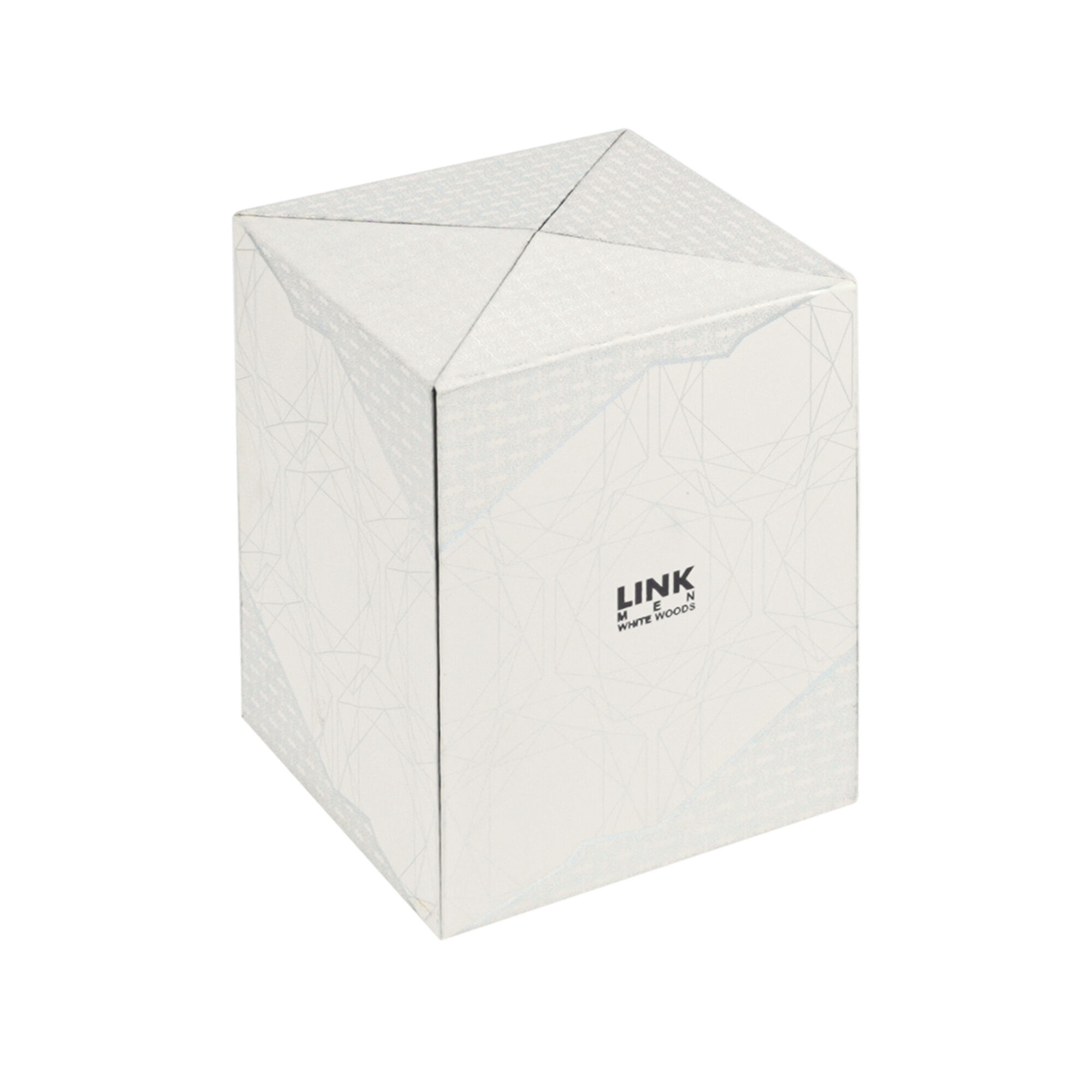 White Link Men's accessories gift set
209 SAR
Price reduced from

418 SAR

to
OFF 50.00%
(including VAT)
White Link Men's accessory gift set Description: Imagine with a perfume set with a white link men's accessory, what will your smile be like when you find jasmine and violet flowers and inhale lemon scents everywhere? Where the fragrance of bergamot, green lemon, and touches of violet and jasmine flowers meet, creating a world of your own for you, dominated by the calm of autumn, the purity of winter snow, and the warmth of spring with its wonderful flowers and happy notes.
White Link Men's accessory gift set Components:
● Perfume100 ml
● Pen.
● Cufflink.
● Rosary.
● Body Mist 125ml

White Link Men's accessory gift set Specifications:
Aromatic composition: woody - Flowers
Brand: Link
Gender: Men
Size: 5 pcs


Features of White Link Men's accessory gift set:
- In a white color, it emits all the feelings of serenity, purity, and pleasant touches of coolness. This set is specially designed for you.
- A perfume that you like to inhale whenever you have the opportunity to restore your comfort with a mixture of spring flowers, lemon, musk and sandalwood together.
- A white rosary, reminding you with its use of what elegance, beauty and luxury are together.
- Cufflinks, with it in your collections, you will prefer to choose every shirt or formal suit that matches the color of this distinctive Cufflink.
- A pen, as streamlined as its design gives you comfort of use and the pleasure of making a good choice.

For all your special times:
Adopt a perfume set with a white link men's accessory to remember every happy moment you went through, you have to add what distinguishes it, you have a delicate and refreshing perfume, and a pen, a watch and a cupcake that add to your look an unusual flow and purity.


Quality you deserve:
Inside each piece of a perfume set with a white link for men, stories of the ingenuity of design, the quality of the materials, the accuracy of the selection, and the consistency of each piece with the other, so the perfume was made with scents that inspire calm in the soul, and the pen and the rosary were designed smoothly to complement your comfort in use, as well as the cupcakes, and collecting them White color to smile comfortably every time you use your Deraah set.



Warnings:
Do not leave the kit in the sun or car.
Avoid accessory exposure to moisture or perfume.