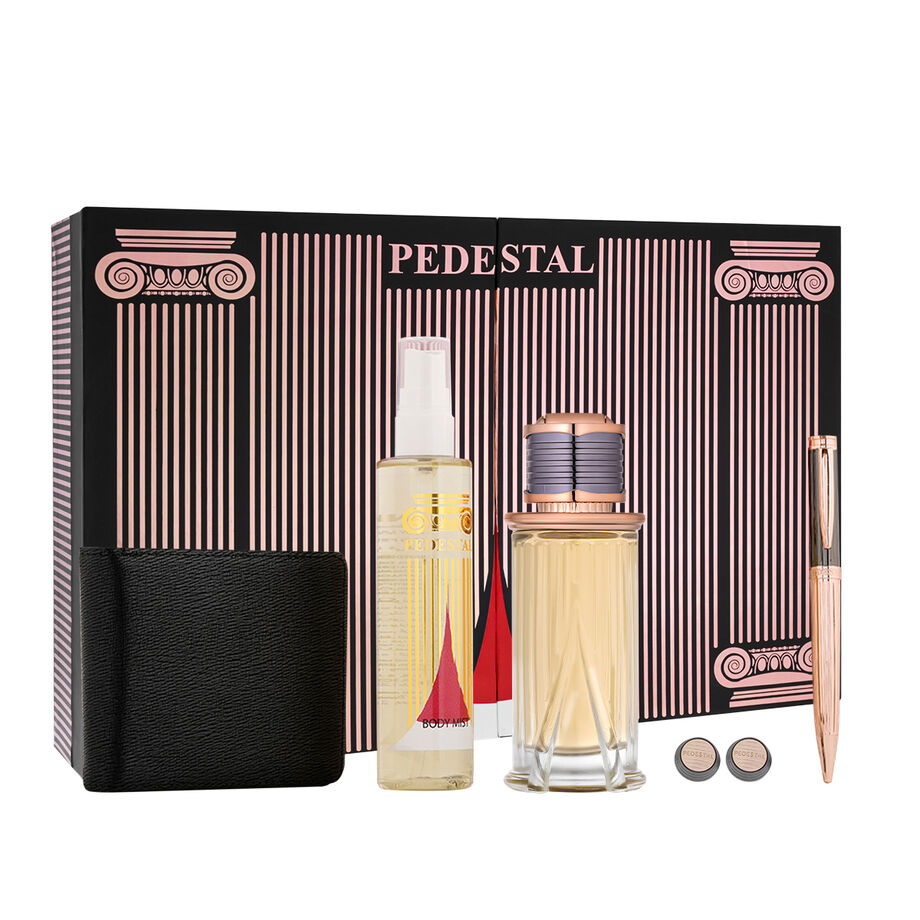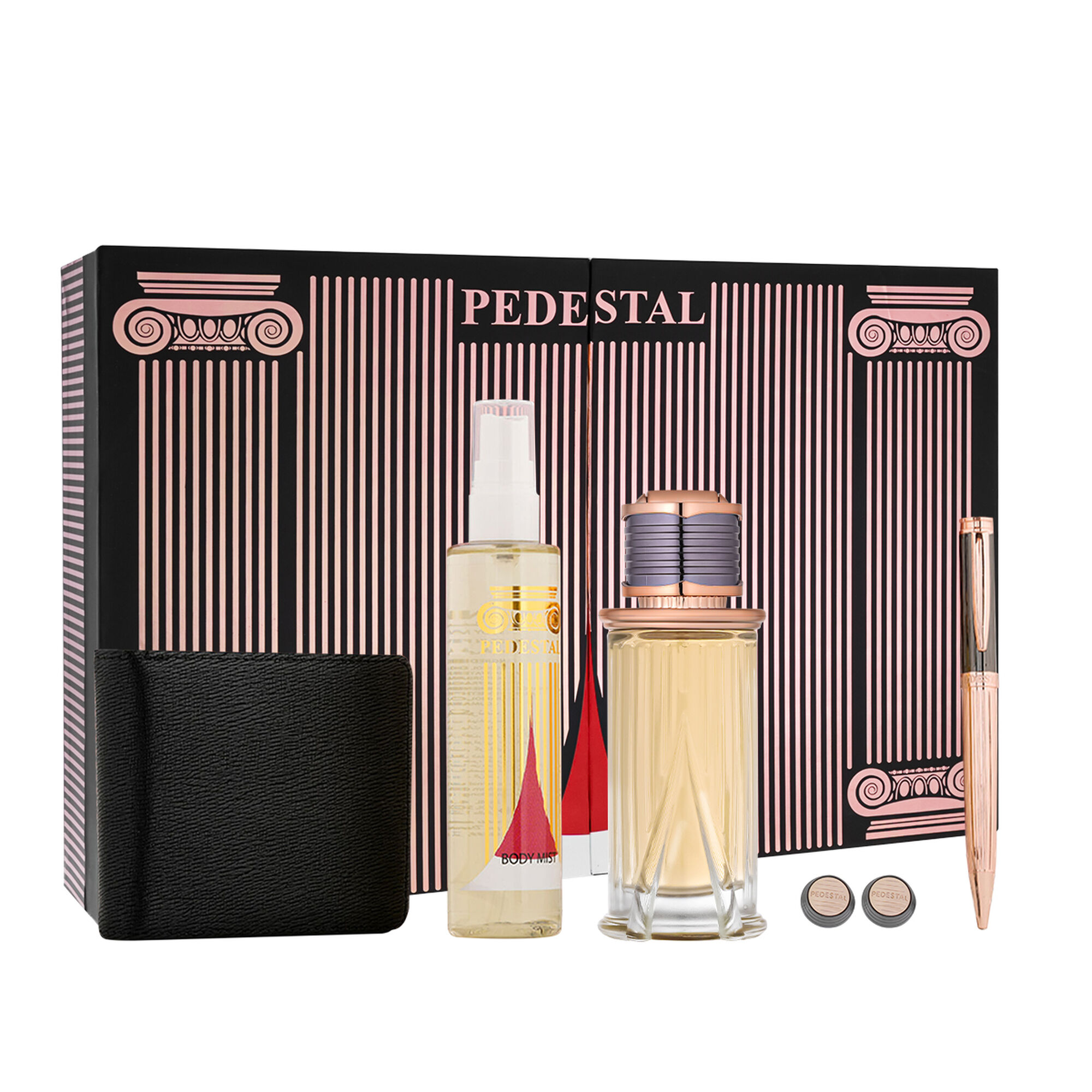 Pedestal Men's accessory gift set
239 SAR
Price reduced from

478 SAR

to
OFF 50.00%
(including VAT)
Pedestal Men's accessory gift set Description: You need aPedestal Men's accessory set, to maintain the attractiveness of your look and your morning freshness at the same time. A fragrance that brings you the freshness of spring every morning. Get it when you adopt Pedestal perfumes from Deraah with citrus scents that are characterized by stability as much as they are able to spread a feeling of happiness and vitality for a longer period. As long as possible, the woody flavor that you feel in the depths of the fragrance adds an irresistible touch of luxury and seriousness, and to complete the luxury of your look, you will also find a cup that feels as if it was specially designed for you, a pen with a unique design and a wallet of distinctive faux leather in a wonderful black color.
Pedestal Men's accessory gift set Components:
● Perfume100ml
● Body Mist 125ml
● Pen
● Cufflink
● wallet

Pedestal Men's accessory gift set Specifications:
Aromatic composition: Woody - citrus
Brand: Link
Gender: Men
Size: 5 pcs


Features of Pedestal Men's accessory gift set:
● A unique collection with streamlined designs, for your elegant daily use.
● A body spray with a hint of refreshing spring citrus blossoms.
● Cufflinks with a delicate design and golden color add extra elegance to every piece of your clothes.
● A unique streamlined pen design
● A good faux leather wallet in glossy black.

Your best choice for every day:
You will not need to think daily about how to become unique, as a set of perfumes and men's accessories are in Distal, your daily collection with which you feel always distinguished as long as you have it, starting with a wonderful body freshener, passing through a small cup that adds an artistic touch to your elegance, and even the pen and wallet that you will prefer to use every time .


Unique quality:
You will not find an example to emulate in the quality of your choices, such as a perfume set with a men's accessory with a crystal, as we have adopted the best quality in design, installation and manufacturing, so that you can enjoy all the features in one set that you buy from Deraah

Warnings:
Do not leave the kit in the sun or car.
Avoid accessory exposure to moisture or perfume.