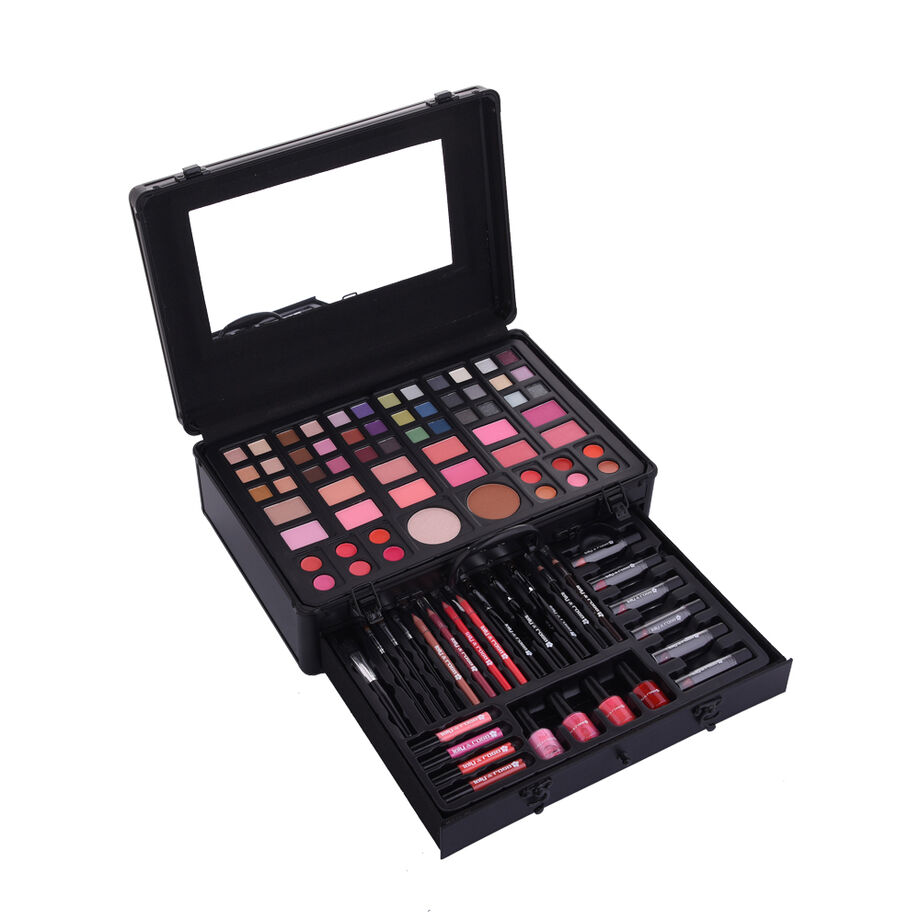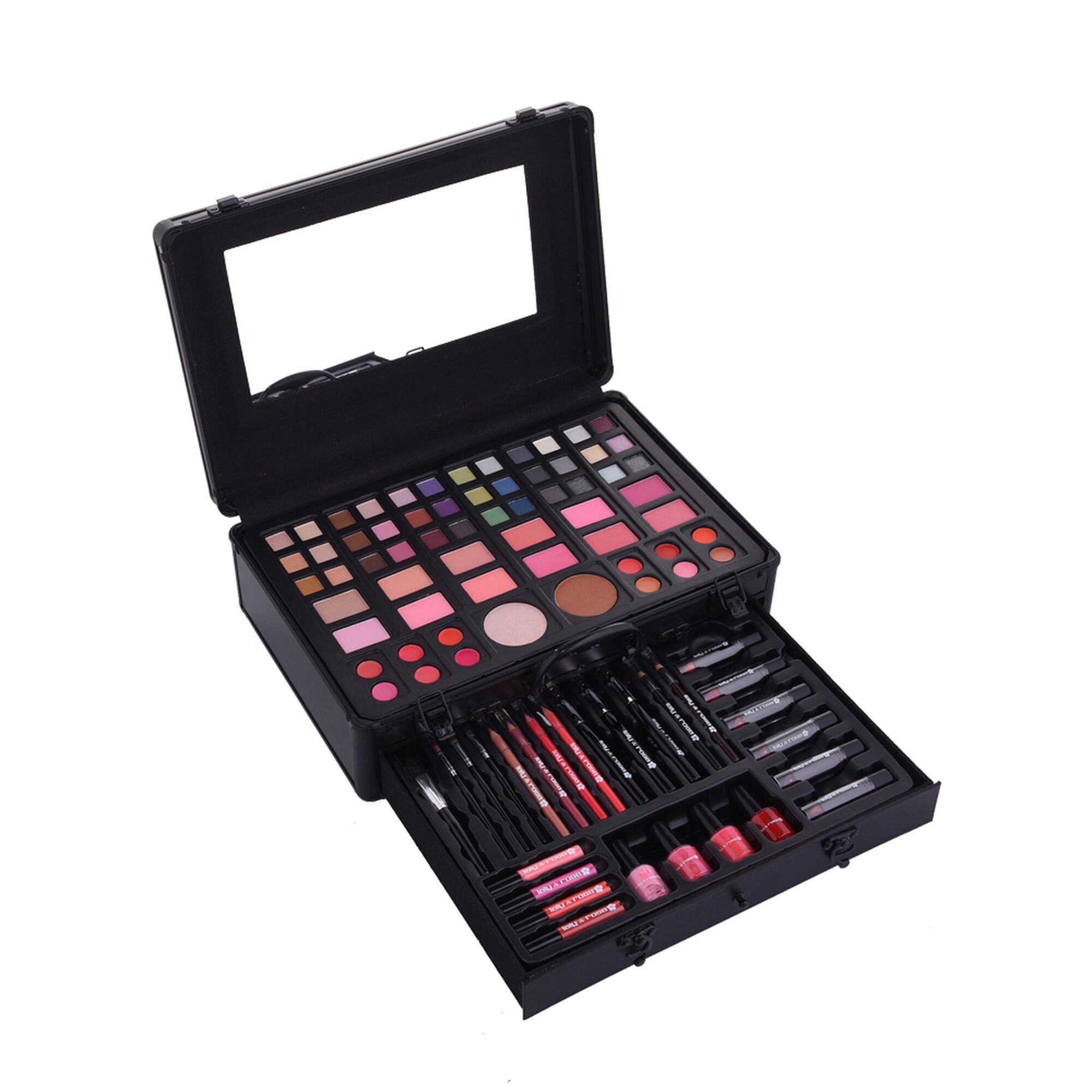 250 SAR
Price reduced from

500 SAR

to
(including VAT)
Laly and Rosa Kit Description: Unlock your full elegance and beauty with Laly and Rosa Kit B201 from Deraah store. This all-in-one kit contains eye shadows and blushes to foundation powder, mascara, eyeliners, lipsticks, and liners, plus other tools to enhance your eyes and lips. Indulge in a touch of sophistication and feminine charm every time you use our kit.
Laly and Rosa Kit B201 Specifications
Brand: Laly and Rosa
Type of product: Makeup Kit
Contents: 36 eye shadows - 12 blushes - 2 shimmering powders - 2 eyeliners - 4 lip liners - 5 lip glosses - 6 lipsticks - 12 red creamy lipsticks - 4 nail polishes - 1 mascara - 1 liquid eyeliner - 1 eyebrow color - 4 brushes
Activity: Ready-made Makeup Kit
Kit name: Makeup Kit
Color: Multiple
Section: Cosmetics
Gender: Female
Size: Net Wt. 164
Material: Cream and liquids

Laly and Rosa Kit B201 contains:
Eye shadows in neutral and calm colors for modern and sophisticated eye look.
- Black liquid eyeliner
-Eyeliner pencil to define and highlight the eye.
- Color corrections to correct pigmentation, redness, dark circles, and blemishes.
- Shimmering powder for stunning look.
- Nail polishes perfectly coordinated with colors for lips and eyes.
- Multi-use brushes to easily apply your makeup.
How to use:
Foundation cream is applied to give your skin a clear complexion free from impurities. Follow up with concealer to hide any dark circles or pigmentation and create a perfect canvas for your eye makeup. Then, define your lips with our lip liner and add a pop of color with our creamy and luxurious lipsticks. Finally, finish off your look with our glossy powder for a luminous and radiant touch.
Warnings and Precautions (optional):
Keep in a cool, dry place out of direct sunlight and away from heat sources.
Every girl's dream:
Laly and Rosa Kit B201 is packed with the finest and most luxurious beauty products that every girl dreams of.
Impressive results:
Laly and Rosa Kit B201 will give you impressive look every time you use it.
Unique:
Laly and Rosa Kit B201 embodies your unique and powerful personality with its exceptional contents.