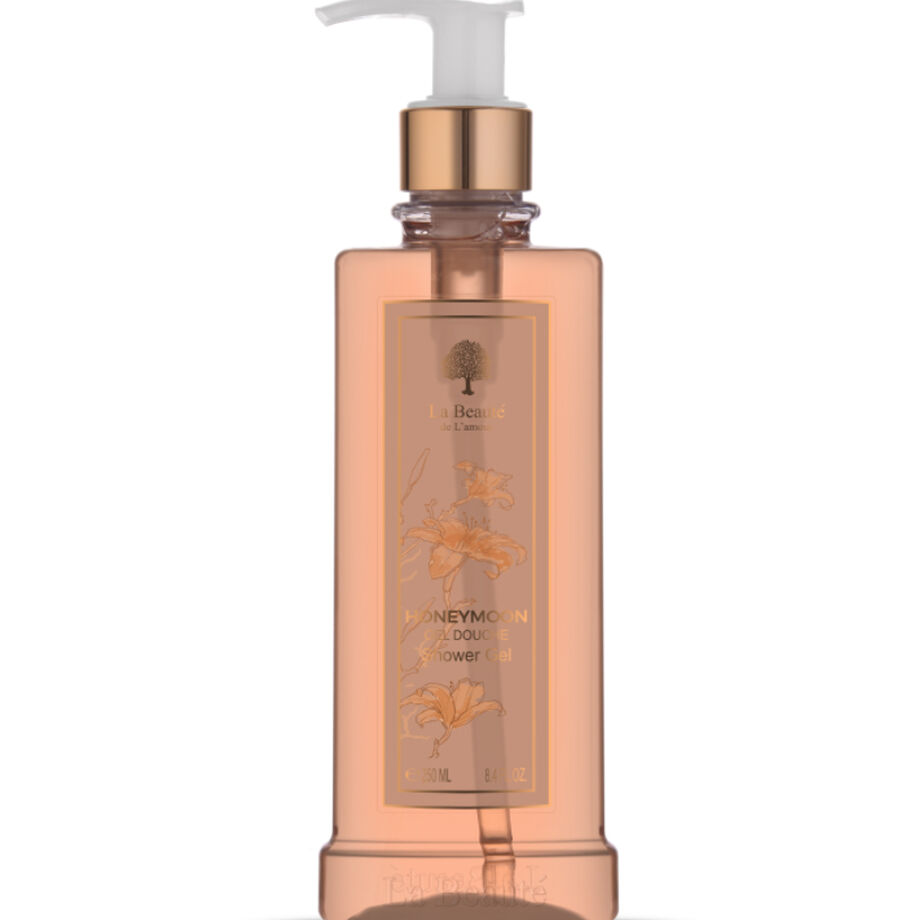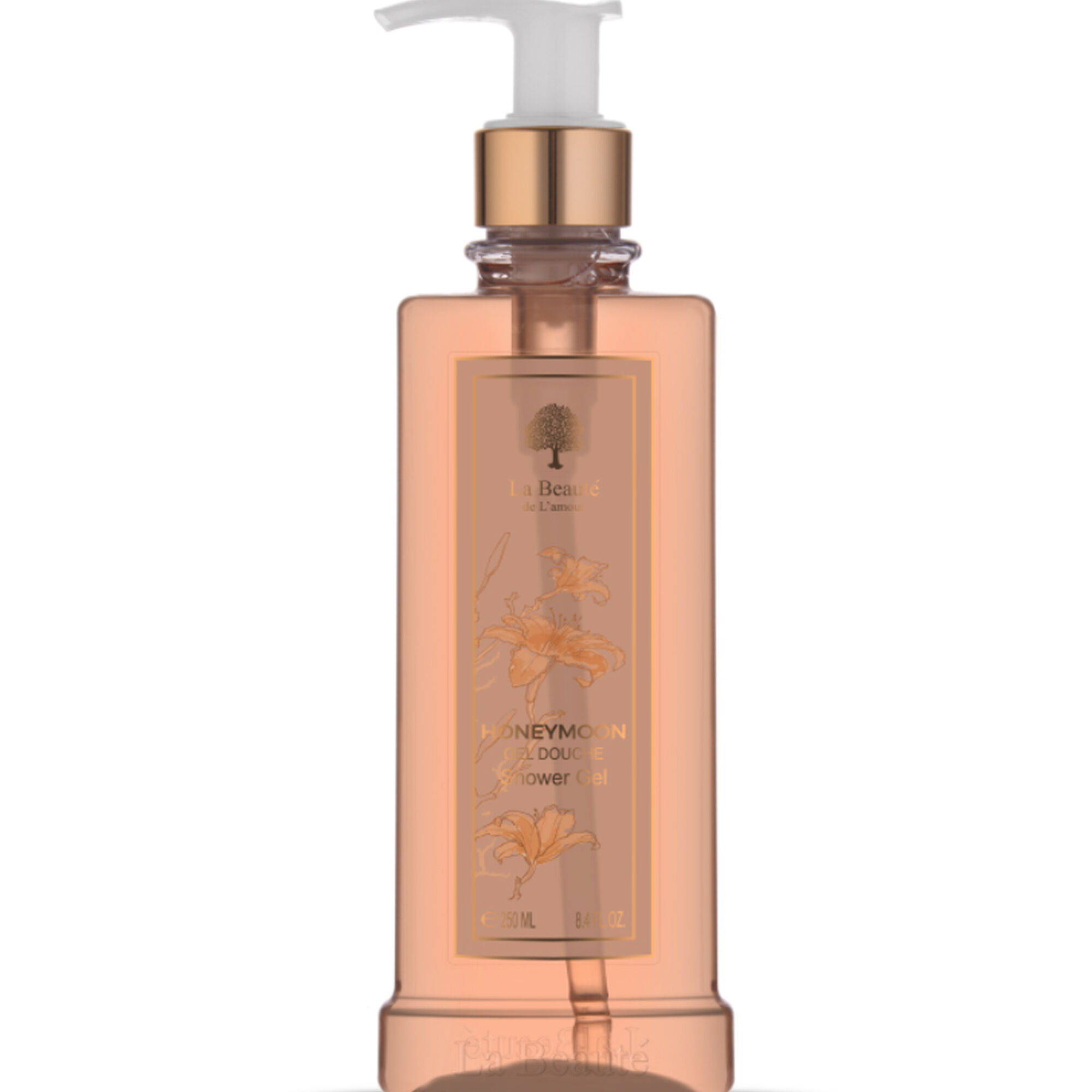 39 SAR
Price reduced from

92 SAR

to
OFF 57.61%
(including VAT)
About Honeymoon Shower Gel: Indulge in a luxurious shower experience with Honeymoon Shower Gel from Deraah Store. Its thick foam ensures effective cleansing and leaves you feeling fresh. Enriched with glycerin, this formula deeply moisturizes the skin, leaving it soft and supple. The pleasant scent of vanilla, flowers, and candy lingers on your skin long after use. Purchase online and make this body care product part of your ideal shower routine with just one click!
Specifications of Honeymoon Shower Gel:
Top Notes: Bergamot, Sweet Tangerine, Candied Rose
Middle Notes: Iris , Sweet Pea, Violet
Base Notes: Praline, Vanilla, White Musk

Brand: La Beauté de l'Amour
Product Type: Shower Gel
Section: Body Care
Category: Women
Collection: Love & Night
Scent: Oriental, Gourmand
Volume: 250 ml

Advantages of Honeymoon Shower Gel:
Delightful blend of floral, vanilla, and candy notes.
Creates a rich and dense foam for effective cleansing.
Glycerin-enriched formula deeply moisturizes the skin.
Suitable for all skin types.
Free from allergens.
Helps to retain skin's moisture.
Gentle cleanser for daily use.
Soft and Supple
Honeymoon Shower Gel from Shield Shop leaves your skin feeling soft, tender, and protected.

Hydration and Cleanliness
Regular use of Honeymoon Shower Gel from his armor shop results in clean and moisturized skin.

Long-lasting Fragrance
Enjoy the unique and refreshing scent of Honeymoon Shower Gel, a delightful blend of floral, vanilla, and candy notes.

How to Use Honeymoon Shower Gel:
Whilst showering, apply the shower gel on to a loofah and distribute it accordingly all over your body. Honeymoon Shower Gel works to eliminate dirt and dead skin cells, leaving your body with a feeling of freshness and a fragrant scent.
Warnings and Precautions (optional):
To be applied externally only.