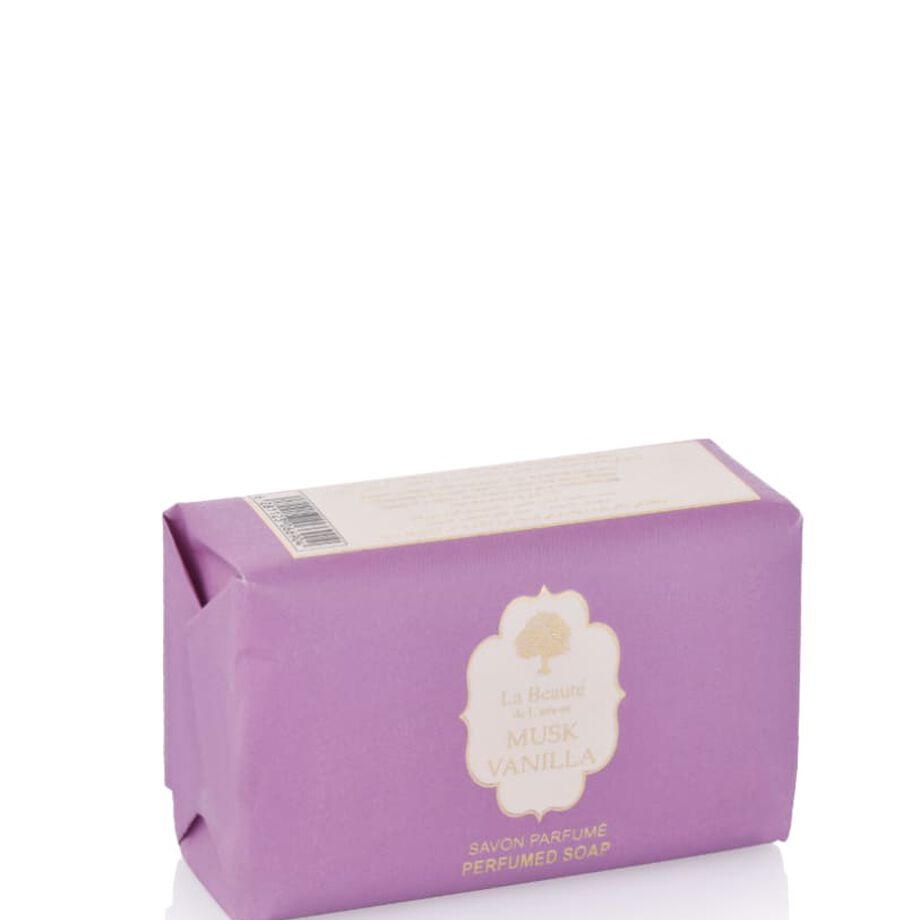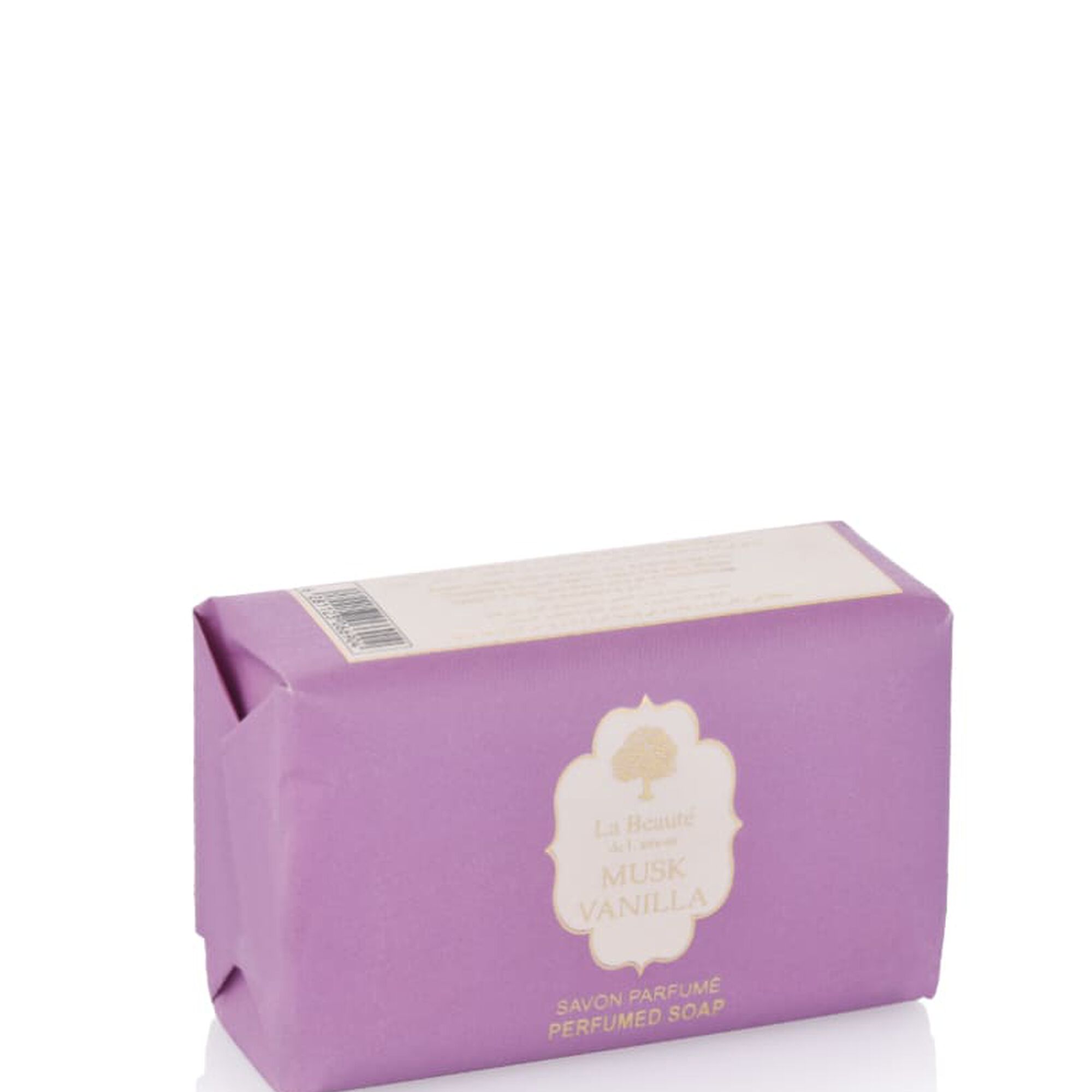 Musk Vanilla Scented Soap
19 SAR
Price reduced from

48 SAR

to
OFF 60.42%
(including VAT)
About Musk Vanilla Scented Soap: Indulge in the luxurious scent of Musk Vanilla scented soap from Deraah Store, which not only cleanses but also soothes and removes impurities from the skin. Bergamot and lavender open the scent, followed by a heart of jasmine, lily of the valley, rose, and orchid. The base notes of cedar, sandalwood, amber, and musk create a warm and comforting finish. Purchase online and
Specifications of Musk Vanilla Scented Soap:
Top Notes: Bergamot, Lavender
Middle Notes: Jasmin, Lily of the Valley, Rose, Orchid
Base Notes: Cedarwood, Sandalwood, Amber, Musk

Brand: La Beauté de l'Amour
Product Type: Dry Soap
Section: Body Care
Category: Women
Collection: Oriental
Scent: Oriental, Vanilla
Volume: 150 g

Advantages of Musk Vanilla Scented Soap:
Rich in the aroma of vanilla.
Deeply cleanses the skin.
Provides instant hydration.
Features a rich oriental vanilla scent.
Removes excess oil and impurities from the skin's surface.
Refreshes and balances the skin's natural pores.
Glossy and Serene
Musk Vanilla scented soap gives you a beautiful, clear complexion in record time.

Beautiful Skin
Use Musk Vanilla scented soap from Armor Store every day for more beautiful skin every day.

Deep Cleansing
Musk Vanilla scented soap delivers excellent results in deeply cleansing the skin.

How to Use Musk Vanilla Scented Soap:
To be used as a hand wash, as well as all over the body when bathing.

Warnings and Precautions:
To be applied directly to the skin. Avoid direct contact with eyes.