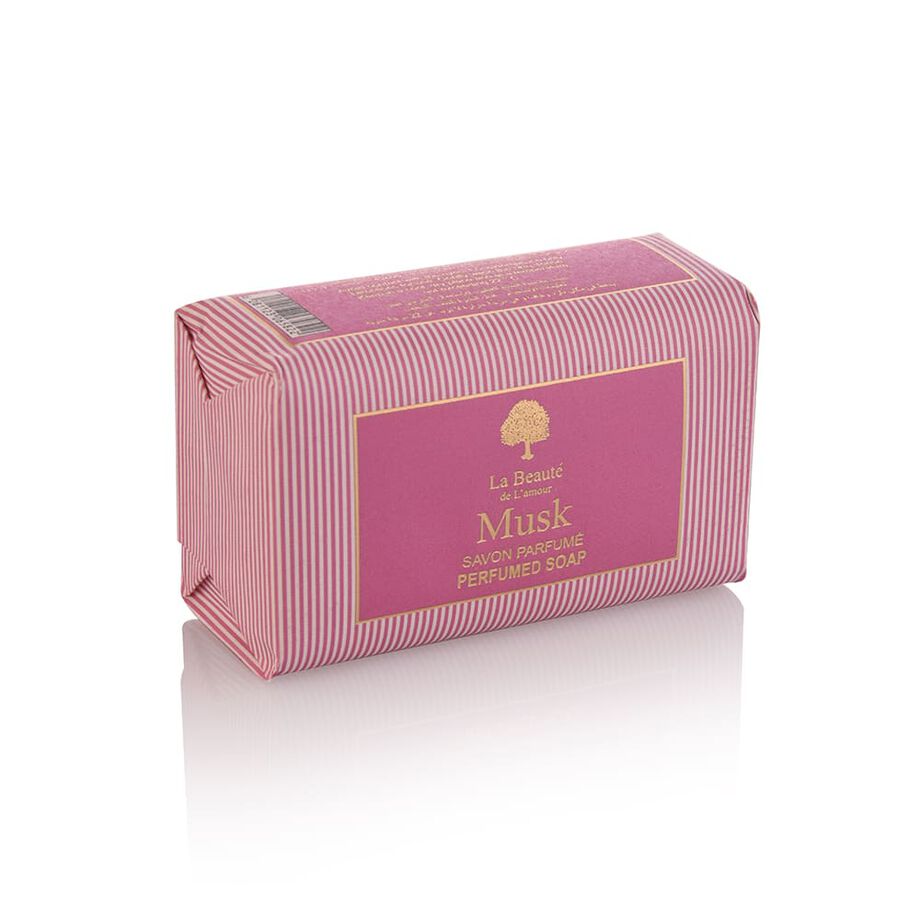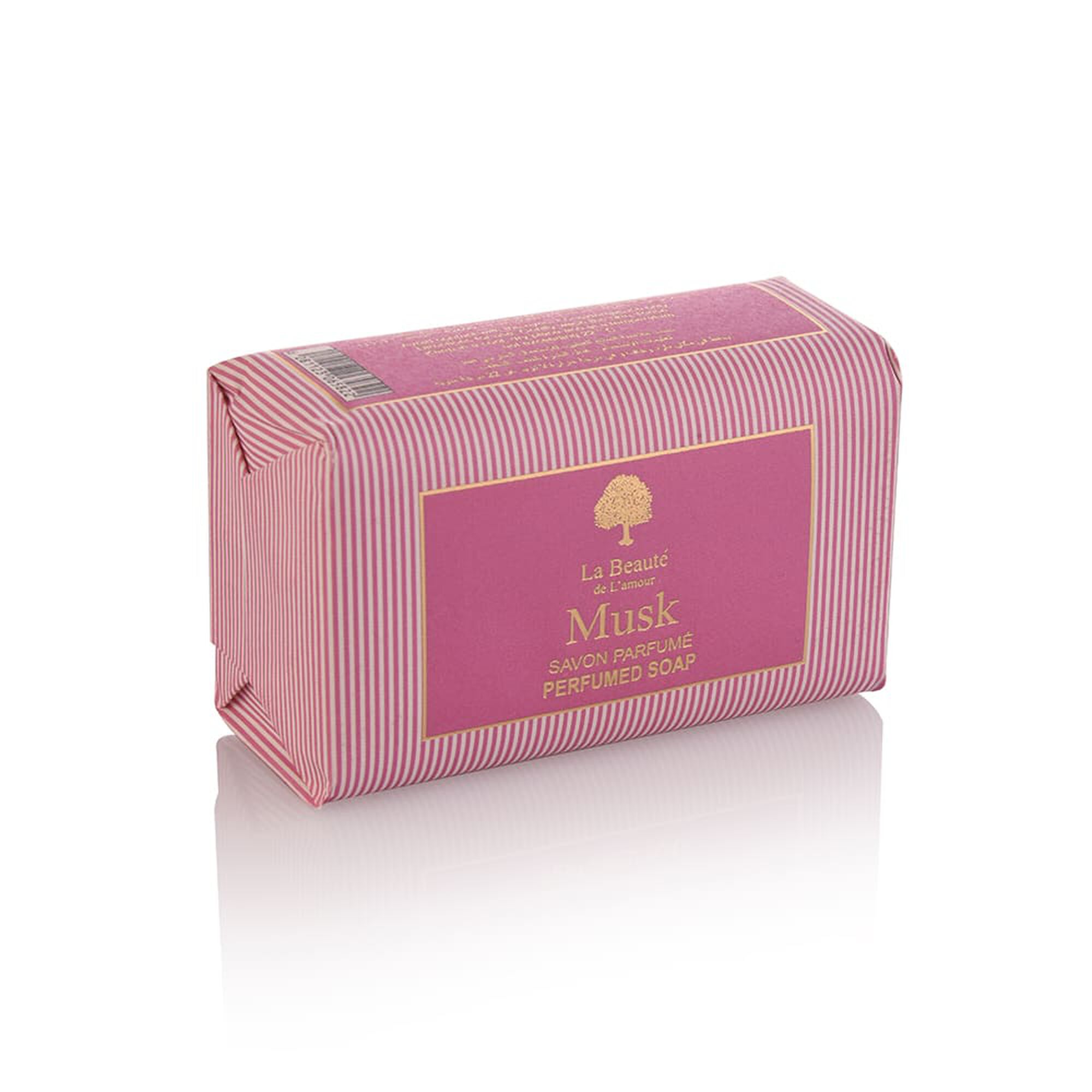 18 SAR
Price reduced from

48 SAR

to
(including VAT)
About Musk Scented Soap: Experience the luxurious aroma of musk and amber with La Beauté de l'Amour's Musk Scented Soap from Deraah, which not only leaves your skin bright and clean, but also soft and tender. The soap starts with a delightful blend of cherry blossoms, cranberries, and pink peppers, followed by a heart filled with the scents of jasmine and ylang-ylang flowers. The base notes include musk and sandalwood. Purchase online with just one click!
Specifications of Musk Scented Soap:
Top Notes: Violet Leaves, Bergamot
Middle Notes: Rose, Muguet, Iris
Base Notes: Musk, Amber, Woody, Powdery

Brand: La Beauté de l'Amour
Product Type: Dry Soap
Section: Body Care
Category: Women
Collection: Oriental
Scent: Oriental - Musk - Amber
Volume: 250 g


Advantages of Musk Scented Soap:
Infused with rich amber notes that give a warm and inviting fragrance.
Moisturizing and fragrant ingredients.
Provides deep cleansing of the skin.
Upscale and luxurious aroma.
Removes excess oil and impurities from the skin's surface.
Refreshes and maintains the natural balance of the pores.
Instant Hydration
Musk scented soap from His Armor Shop provides instant hydration and cleansing with every use.

Clean and Soft Skin
Enjoy the pleasure of fragrant soap that cleanses and softens your skin as desired.

Skin Refresher
Experience a refreshing and deep cleansing of your skin with the Musk scented soap from His Armor Shop.


How to Use Musk Scented Soap:
To be used as a hand wash, as well as all over the body when bathing.

Warnings and Precautions:
To be applied directly to the skin. Avoid direct contact with eyes.