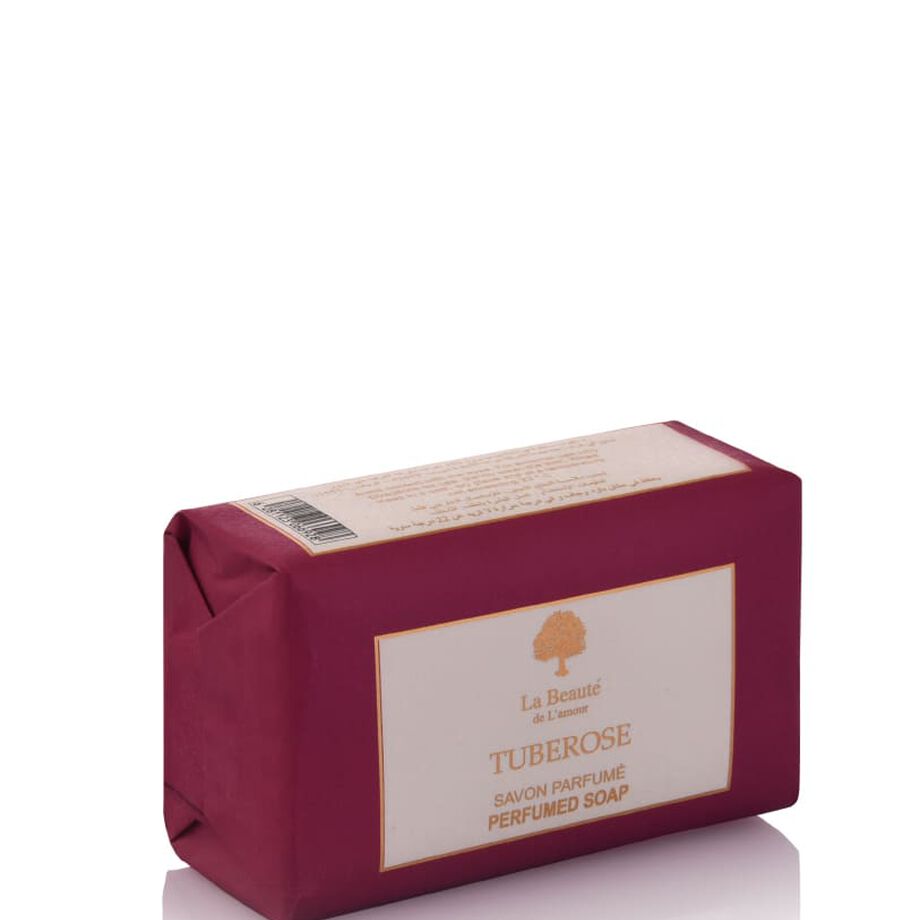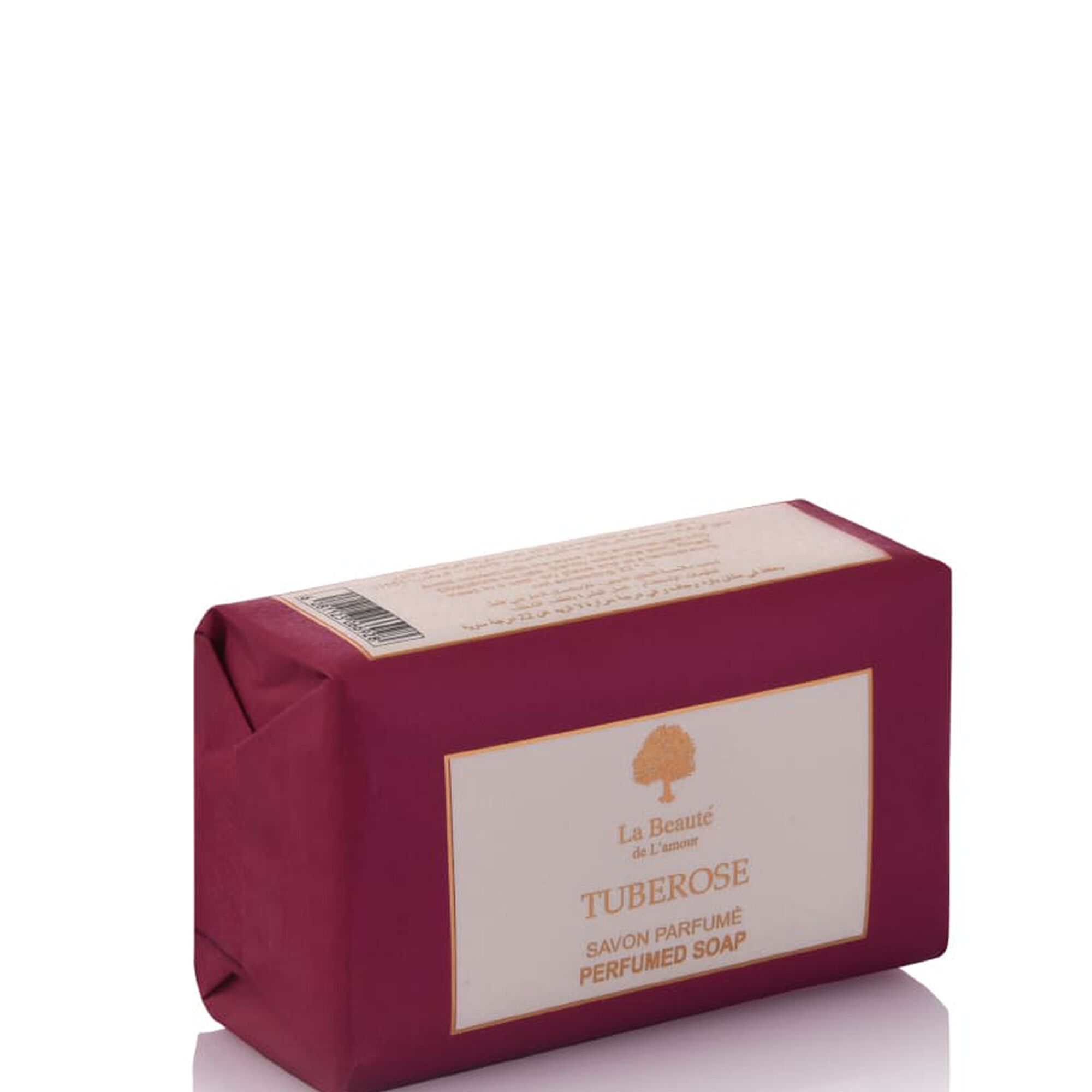 19 SAR
Price reduced from

48 SAR

to
OFF 60.42%
(including VAT)
About Tube Rose Scented Soap: Indulge in an incredibly refreshing and soothing experience with TubeRose Scented Soap by La Beauté de l'Amour, a body soap that will uplift you and rejuvenate your skin. In addition to its ultra-nourishing functions, this soap transports you to a blooming garden with its floral-fruity aroma. Purchase Ture Rose Scented Soap online or at Deraah stores and enjoy incredibly soft and supple skin all day!
Specifications of Tube Rose Scented Soap:
Top Notes: Mandarin, Blueberry, Plum, Pink Pepper, Coconut, Peach
Middle Notes: Tube Rose, Orchid, Orange Blossom
Base Notes: Patchouli, Amber, Vanilla, Musk

Brand: La Beauté de l'Amour
Product Type: Body Soap
Section: Body Care
Category: Women
Collection: Flowers
Scent: Floral, Fruity
Size: 150 g

Advantages of Tube Rose Scented Soap:
● Enriched with fruity and floral fragrances.
● Eliminates impurities and dead skin cells from the skin.
● Maintains the skin's natural PH balance.
● Lightweight in texture.
● Provides deep moisturisation to the skin.
● Deeply cleanses the skin.

Feel Luxurious:
Indulge in a luxurious shower experience with Tube Rose Scented Soap, leaving it looking, feeling, and smelling its best!

Silky-Smooth Skin:
The Tube Rose Scented Soap provides maximum nourishment and hydration to smoothen your skin like no other soap.

A Natural Glow:
This body soap functions to eliminate dullness, brighten the skin, and offer it a natural radiant glow.

How to use Tube Rose Scented Soap:
To be used as a hand wash, as well as all over the body when bathing.

Warnings and Precautions:
To be applied directly to the skin. Avoid direct contact with eyes.