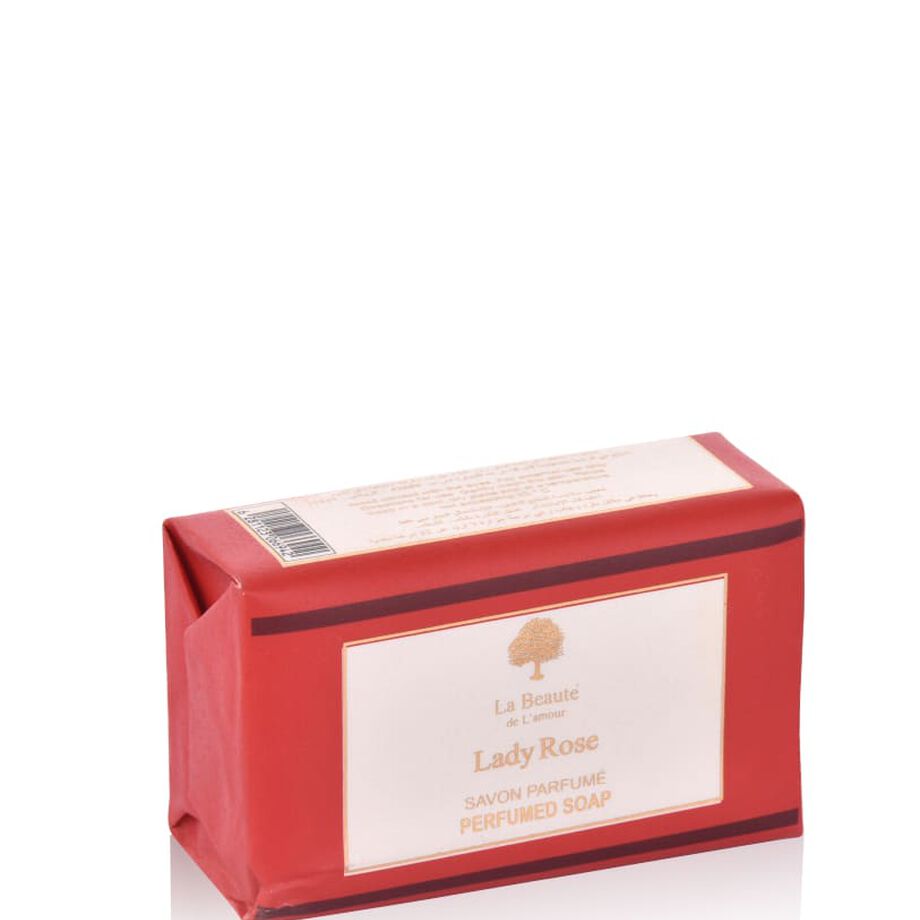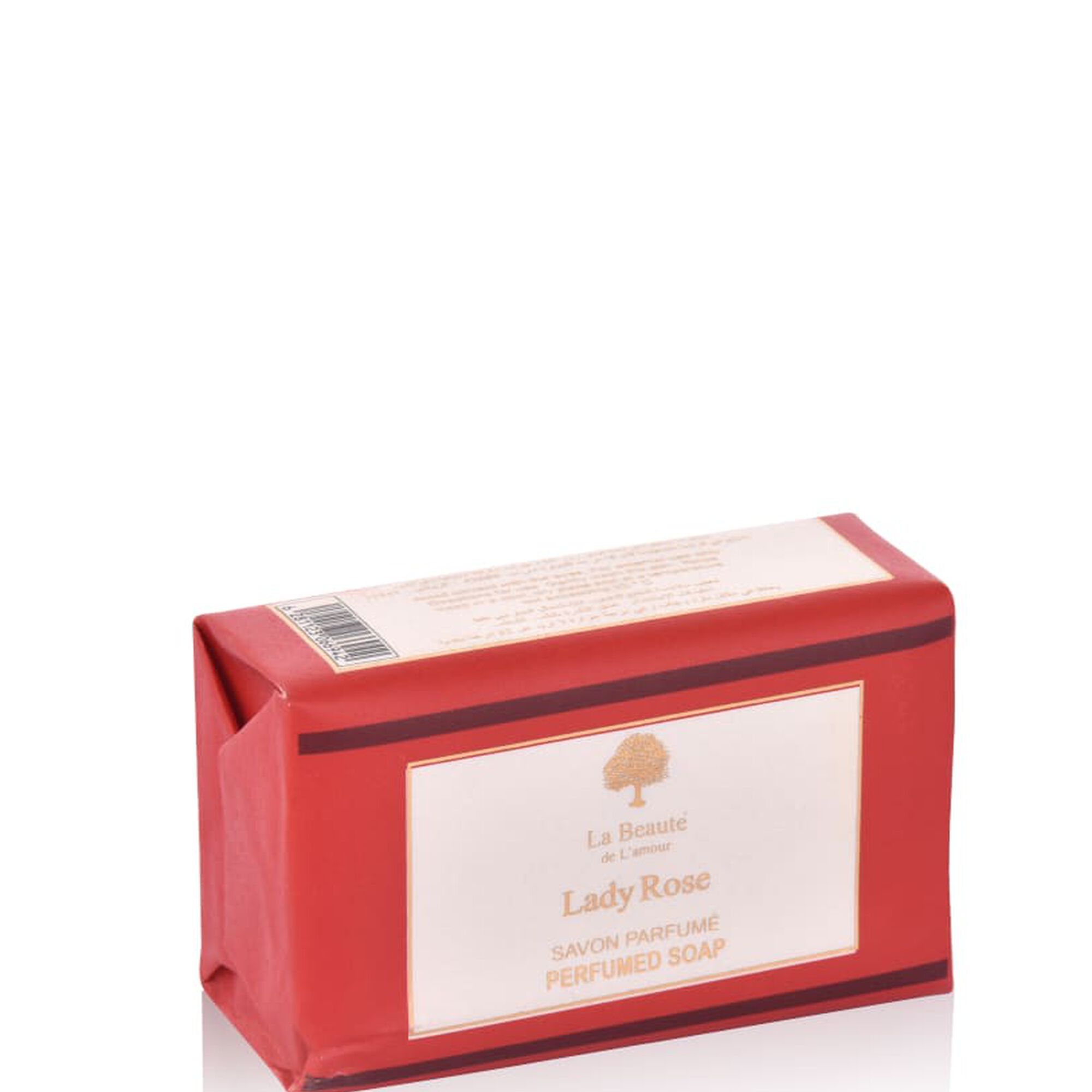 19 SAR
Price reduced from

48 SAR

to
OFF 60.42%
(including VAT)
About Lady Rose Scented Soap: Tantalise your senses with La Beauté de l'Amour's Lady Rose Scented Soap, an ultra-soothing and rejuvenating floral-fruity scented body soap. It functions to deeply cleanse the skin of dead skin cells and any impurities. Additionally, the body soap has been formulated to deliver your skin well-needed moisturise in order to prevent it from drying out. Purchase this multi-functional soap today online or at Deraah stores and enjoy a unique showering experience!
Specifications of Lady Rose Scented Soap:
Top Notes: Magnolia Leaves, Pink Pepper Leaves, Neroli
Middle Notes: Peach Blossom, Bourbon Rose, White Violet
Base Notes: Vanilla Madagascar, Patchouli, Cotton, Musk

Brand: La Beauté de l'Amour
Product Type: Body Soap
Section: Body Care
Category: Women
Collection: Flowers
Scent: Floral, Fruity
Size: 150 g

Advantages of Lady Rose Scented Soap:
● Rich in floral and fruit aromas.
● Effectively removes dirt and impurities from the skin.
● Refreshes and maintains the natural PH levels.
● Offers the skin a supple feeling, as well as deeply nourishes and moisturises it.
● Provides a long-lasting fragrance that keeps you smelling fresh all day.

Gentle on the Skin:
Lady Rose scented soap is mild and gentle on the skin, effectively cleansing while preserving its natural oils.

A Fragrant Scent:
Lady Rose scented soap offers a unique and delightful fragrance that is sure to captivate you, as well as others.

Healthy-Looking Skin:
The body soap deeply hydrates the skin, maintaining its healthy look and feel.

How to use Lady Rose Scented Soap:
To be used as a hand wash, as well as all over the body when bathing.

Warnings and Precautions:
To be applied directly to the skin. Avoid direct contact with eyes.