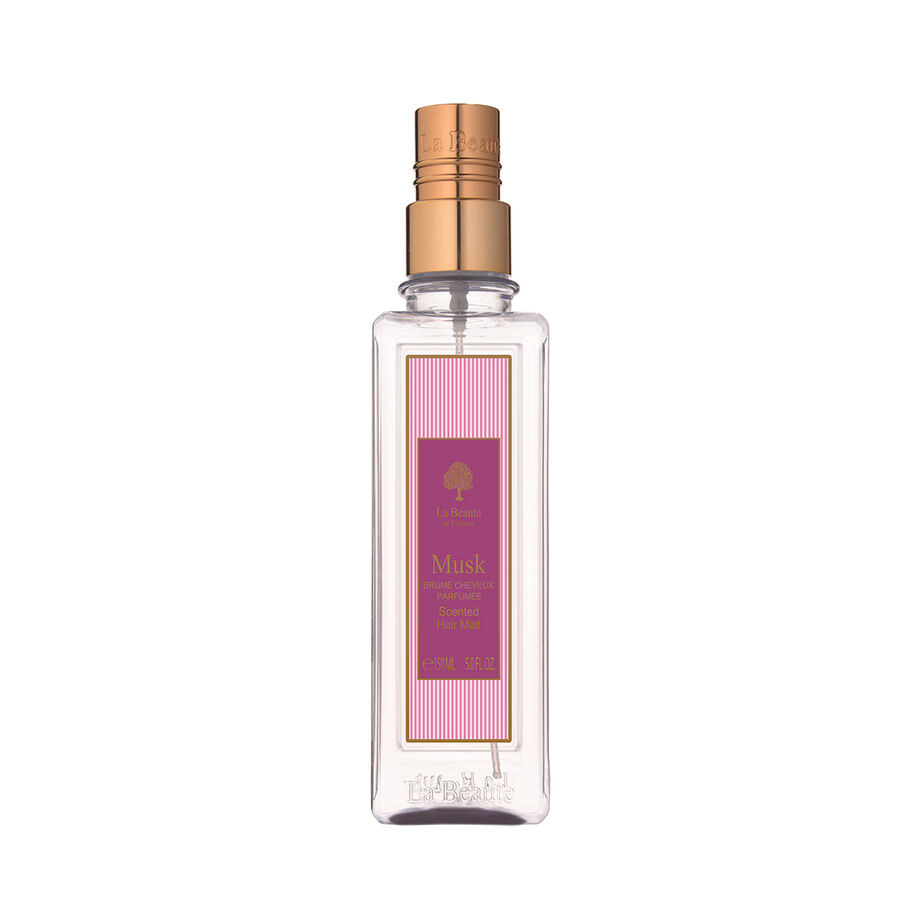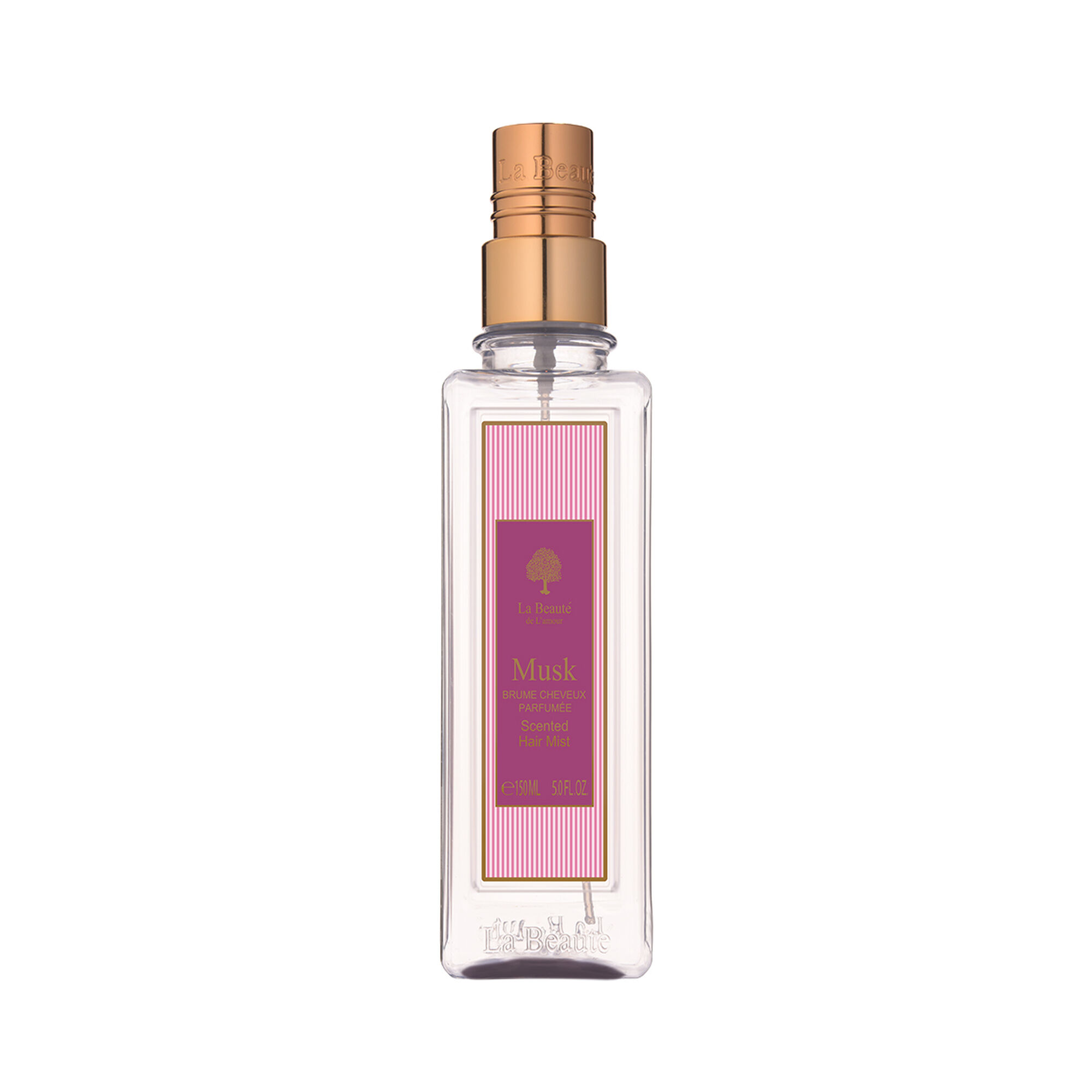 56 SAR
Price reduced from

118 SAR

to
(including VAT)
About Musk Hair Mist: The Musk Hair Mist by La Beauté de l'Amour functions to elevate your hair-care routine with a captivating scent of musk and amber that completely envelops your hair. It deeply nourishes each strand, protecting it against dryness, and imparts a velvety softness and freshness that lasts all day long.
Specifications of Musk Hair Mist:
Brand: La Beauté de l'Amour
Product Type: Hair Mist
Section: Body Care
Category: Women
Collection: Oriental
Scent: Musky, Oriental, Amber
Volume: 150 ml

Advantages of Musk Hair Mist:
Rich in musk and amber notes.
Infused with lemon oil which works to purify the scalp.
Adds softness and hydration to hair all day long.
Imparts a luxurious scent that lasts for hours.
Formulated with stability in mind to ensure that its effect does not fade with time.
Instant hydration with each spray.

Luxurious:
The Musk hair mist is formulated using science-backed ingredients to achieve the desired effect of a luxurious feeling for your hair.

Long-Lasting:
The scent of the Musk by La Beauté de l'Amour lasts for several hours before fading.

A Valuable Purchase:
This hair mist is a great investment due to its high- quality ingredients and volume of 150 ml that will leave you coming back to Deraah with every bottle you finish.