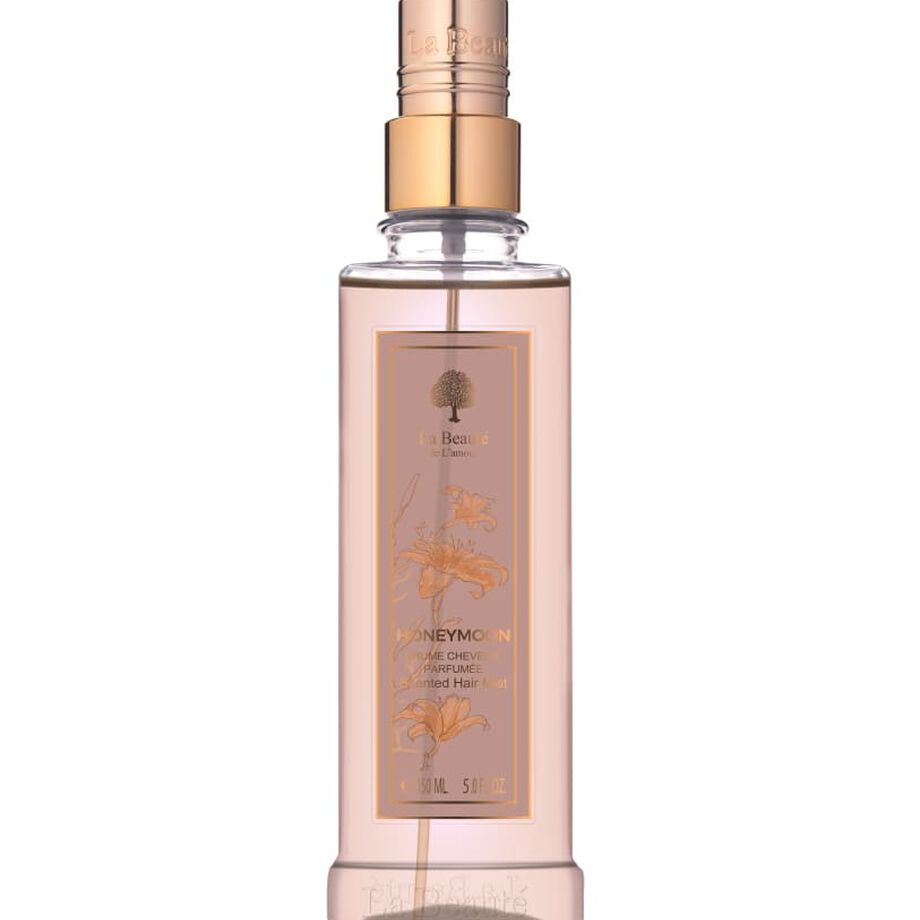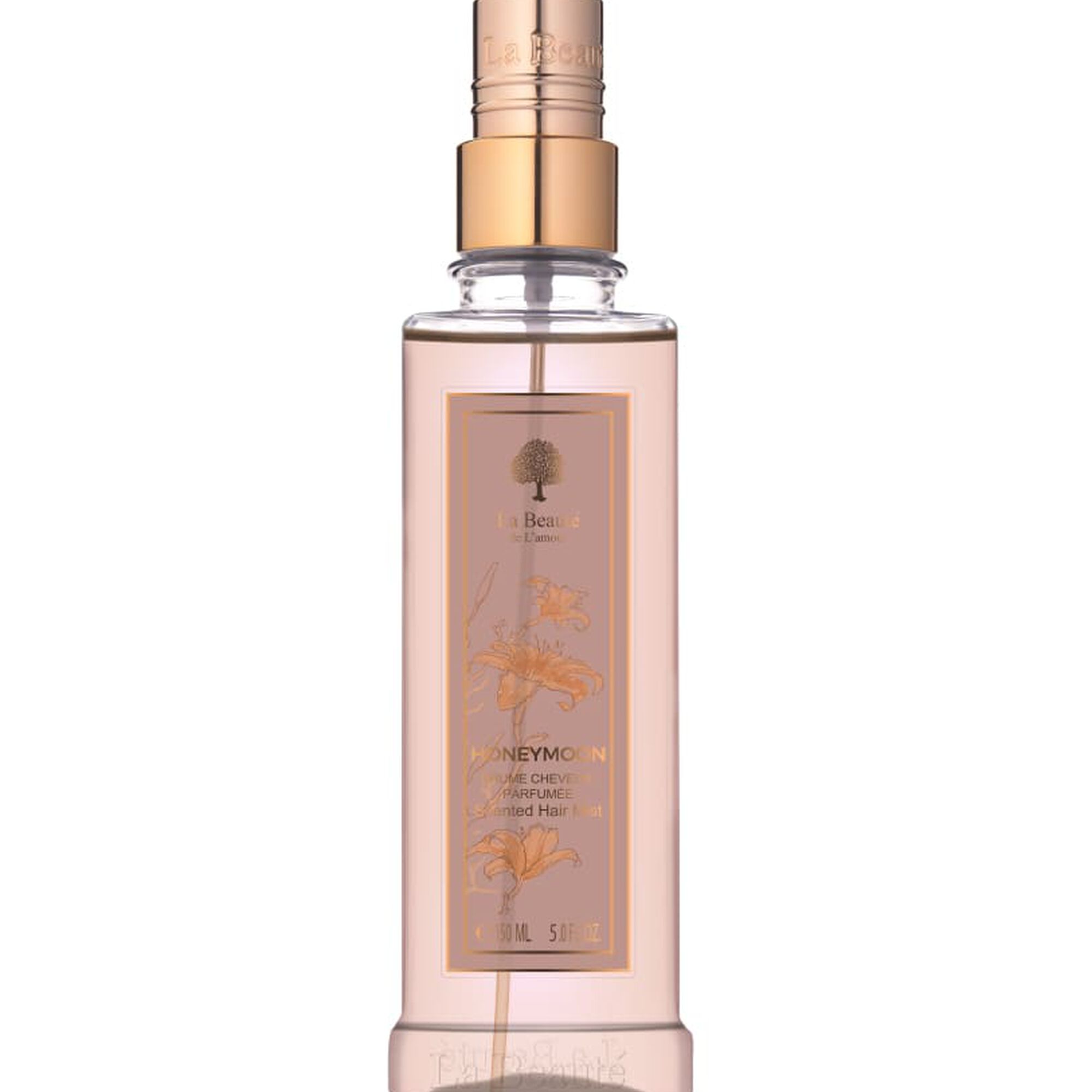 59 SAR
Price reduced from

118 SAR

to
OFF 50.00%
(including VAT)
About Honey Moon Hair Mist: Honey Moon by La Beauté de l'Amour is a hair mist that exudes an exquisite oriental aroma that your hair is sure to love! With its blend of premium-quality ingredients which provides lasting hydration and radiance to your hair, we guarantee it will leave you wanting more. Head to Deraah now or purchase online to upgrade and elevate your hair-care routine!
Specifications of Honey Moon Hair Mist:
Brand: La Beauté de l'Amour
Product Type: Hair Mist
Section: Body Care
Category: Women
Collection: Love & Night
Scent: Oriental
Volume: 150 ml

Advantages of Honey Moon Hair Mist:
Rich in floral, vanilla and candy aromas.
Enriched with lemon oil which works to purify the scalp.
Adds softness and hydration to hair all day long.
Free of alcohol.
Nourishes hair.

A Deeply Satisfying Aroma:
The scent of Honey Moon Hair Mist is intense and deep to captivate anyone near you with the breathtakingly lovely scent of your hair.

High in Stability and Fragrance:
The rich fragrant notes of Honey Moon fulfil all your stability requirements, enabling you to enjoy the hair mist for the longest time possible.

Healthier Hair:
With this hair mist, you may now enjoy the benefits of softer, shinier, and healthier hair.


How to use Honey Moon Hair Mist:
It is recommended to use the product after showering, spraying the hair from a distance of 15 to 20 cm to obtain the ideal effect. The hair mist can also be used for touch-ups, anytime you feel the need to refresh, moisturize, or add shine to your hair. It can also be used to make hair-styling easier due to its softening properties.
Warnings and Precautions:
Avoid contact with eyes. If contact does occur, rinse immediately with lukewarm water.