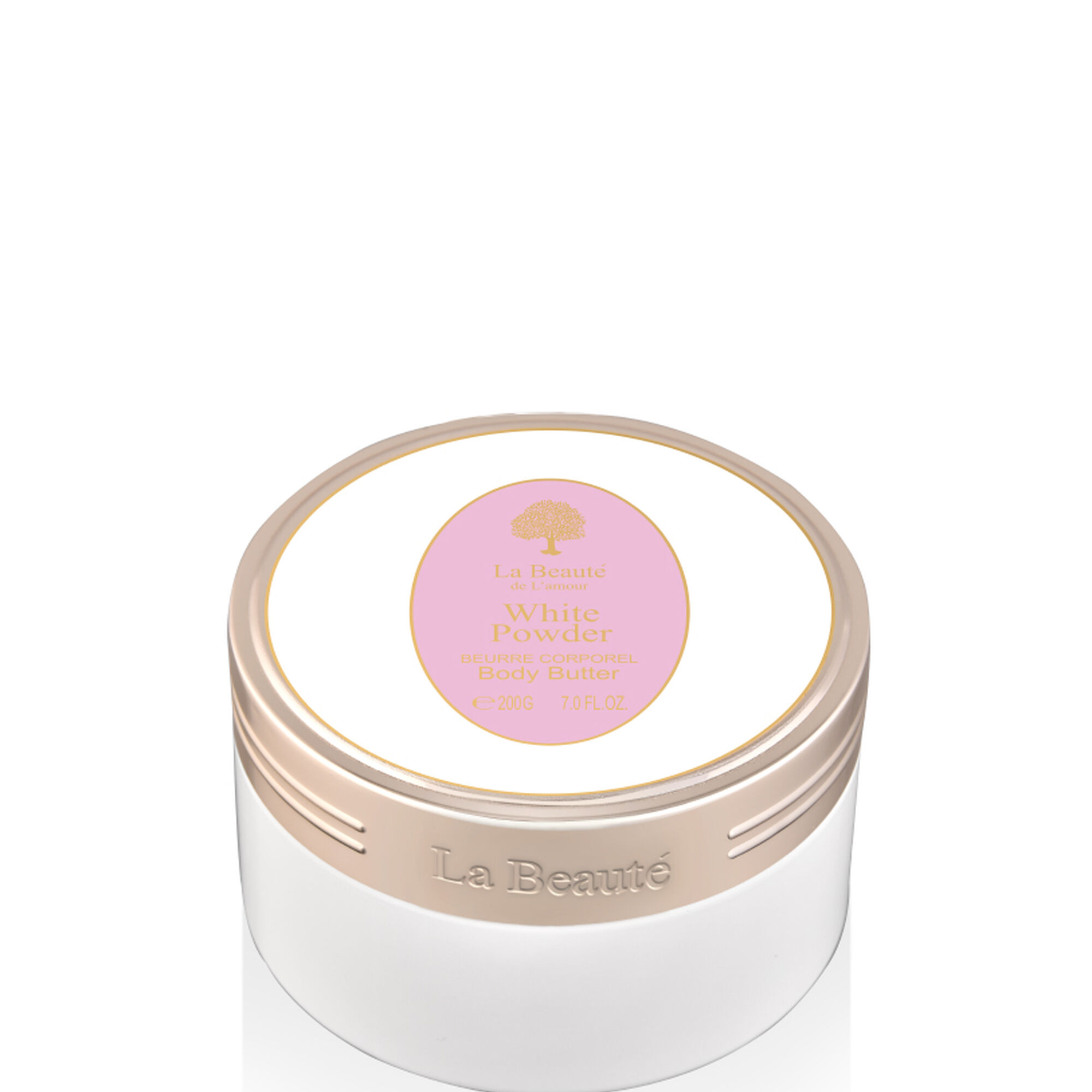 55 SAR
Price reduced from

118 SAR

to
(including VAT)
About White Powder Body Butter: Indulge in the exquisite White Powder Body Butter by La Beauté de l'Amour, a body butter to offer your skin a luxurious softness that will leave you always desiring more. This body butter intensely nourishes and moisturises your skin to provide your skin with an incredible velvety-softness like no other! Additionally, its floral musky scent adds a lovely feminine fragrance designed just for your enjoyment. Head over to the Deraah website or stores to purchase the shower gel of your dreams!
Specifications of White Powder Body Butter:
Top Notes: Rose, Citrus, Lavender
Middle Notes: Lily of the Valley, Violet, Carnation
Base Notes: Vanilla, Cosmetic Powder, Musk

Brand: La Beauté de l'Amour
Product Type: Body Butter
Section: Body Care
Category: Women
Collection: Love & Night
Scent: Floral, Musky
Size: 200 g
Advantages of White Powder Body Butter:
● Enriched with floral, citrus, and powdery fragrances.
● Improves skin softness and elasticity.
● Leaves a long-lasting scent on your skin.
● Transforms dry skin to a silky smooth texture.
● Non-sticky formula.
● Yields extraordinary results from the first use.

Velvety-Soft Skin :
Experience ultra-smooth skin texture with White Powder Body Butter.

Natural Radiance:
White Powder Body Butter offers your skin a natural radiance that others are sure to notice.

Improves Skin Elasticity:
Enjoy youthful-looking skin, thanks to anti-aging ingredients which target the skin's elasticity, resulting in firm, plump, and healthy-looking skin for you.
How to use White Powder Body Butter:
To obtain the desired effect of silky-smooth, moisturised skin, apply the butter all over your body.
Warnings and Precautions (optional):
To be applied externally.