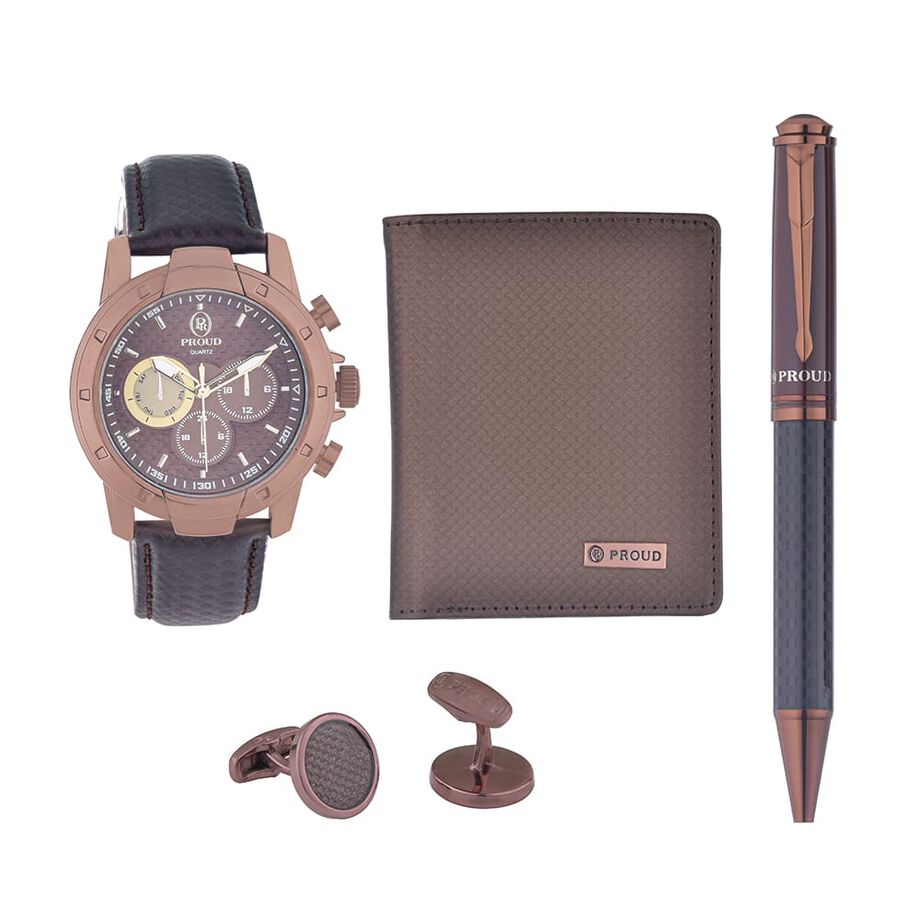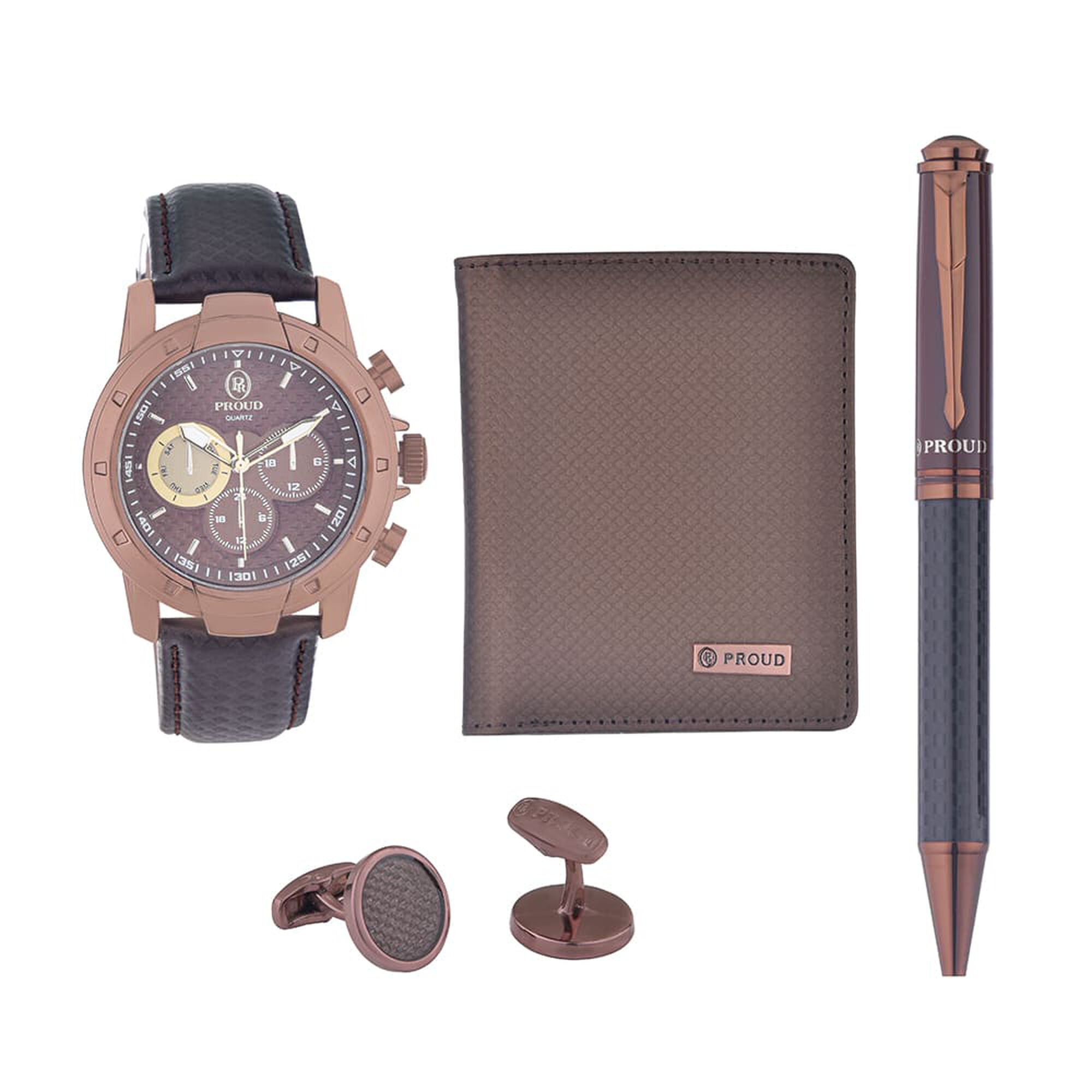 Proud accessories giftset coffee 4 pcs.
189 SAR
Price reduced from

420 SAR

to
(including VAT)
Stand out with a 4-piece coffee accessory set, specially designed by Proud for modern men who appreciate luxury and sophistication.
A 4-piece coffee set consisting of an elegant black wallet with the Proud brand logo, a luxurious brown watch with a moisture-resistant natural black leather strap and a Japanese mechanism, and an exquisite brown pen, in addition to matching brown cufflinks made of the most luxurious stainless-steel material, designed exclusively for Proud.
All set items are professionally made of the finest materials.
Model: 2017
Price: 420 SAR
Brand: Proud
Color: Coffee
Material: leather
Gender: Men
Activity: Men's sets
Detailed activity: 4-piece L-4
Collection Name: Men's sets - Y17

Tips for using the coffee accessory set of 4 pieces:
The 4-piece coffee accessory set should not be exposed to any materials that contain chemicals, skin creams, or perfumes.