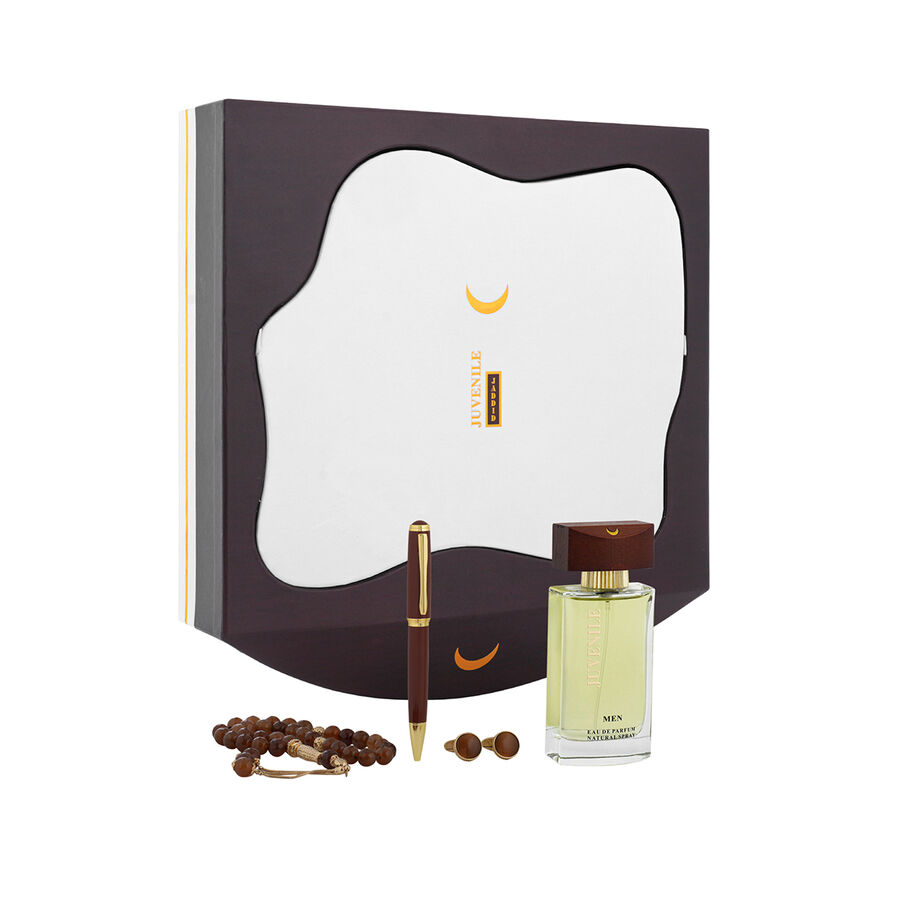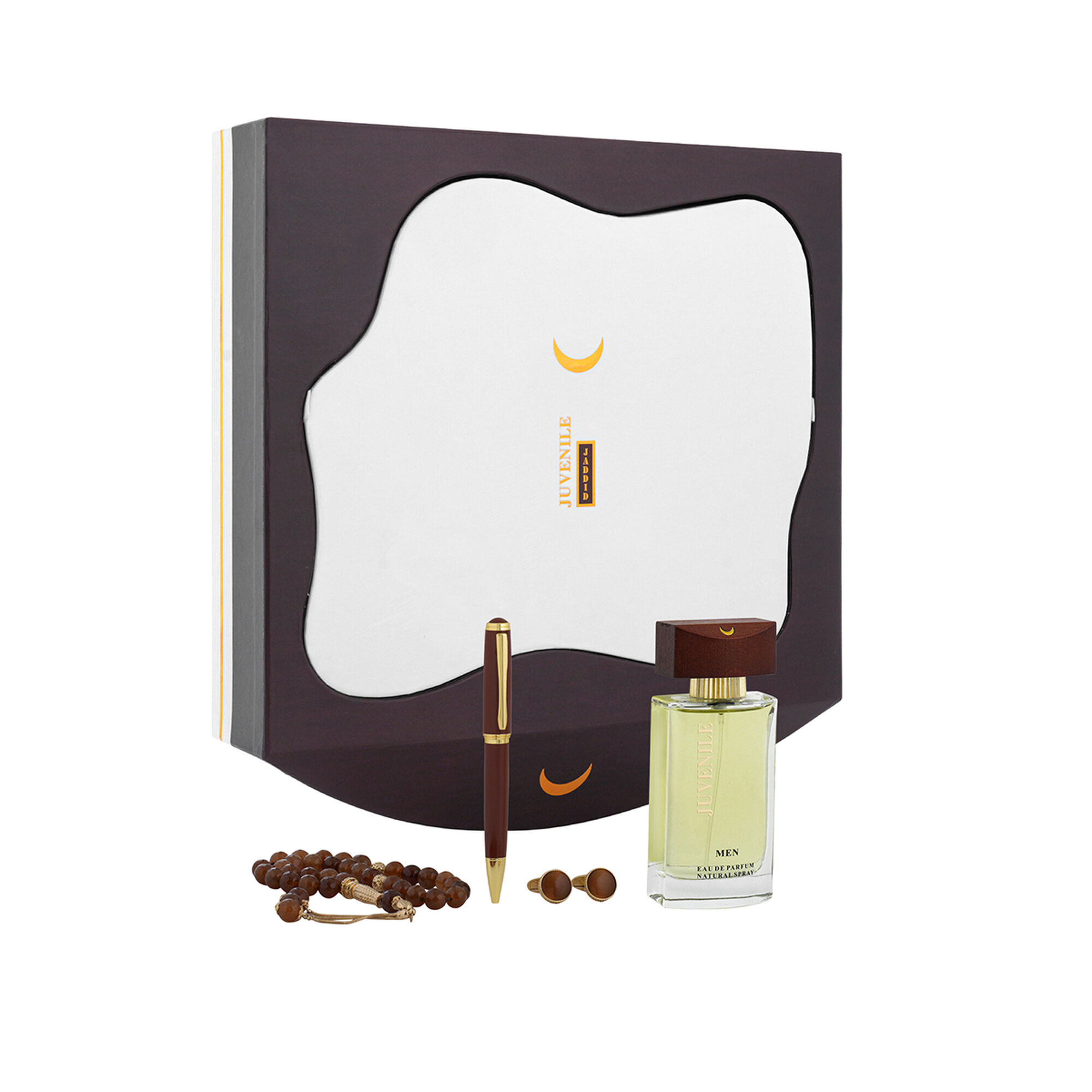 Juvenile men's accessory set
195 SAR
Price reduced from

438 SAR

to
OFF 55.48%
(including VAT)
Juvenile set for formal occasions, which puts you at the forefront with the scent of tangerine and the flower of labdanum, which distinguishes you among all the attendees. A fragrance that embodies authenticity and warmth with its attractive introduction of bergamot and lemon, and a heart that beats with sweet scents of patchouli, which gives you a sense of distinction, and sandalwood, and its wonderful end of pure amber, which gives the fragrance confidence.
Accessory features
Rosary: ​​for people who are looking for excellence and elegance with the distinctive rosary, which is made of the finest types of stones
Pen: Distinctive and elegant, it stands out through its exquisite elegance and distinctive design in a streamlined shape
Cufflink: with its unique design to add high elegance to your personal appearance and provides you with the utmost luxury and is suitable for wearing with thobes and formal shirts and is suitable for all occasions. Made of high-quality stainless steel that prevents skin irritation, resists damage and is rust-proof.