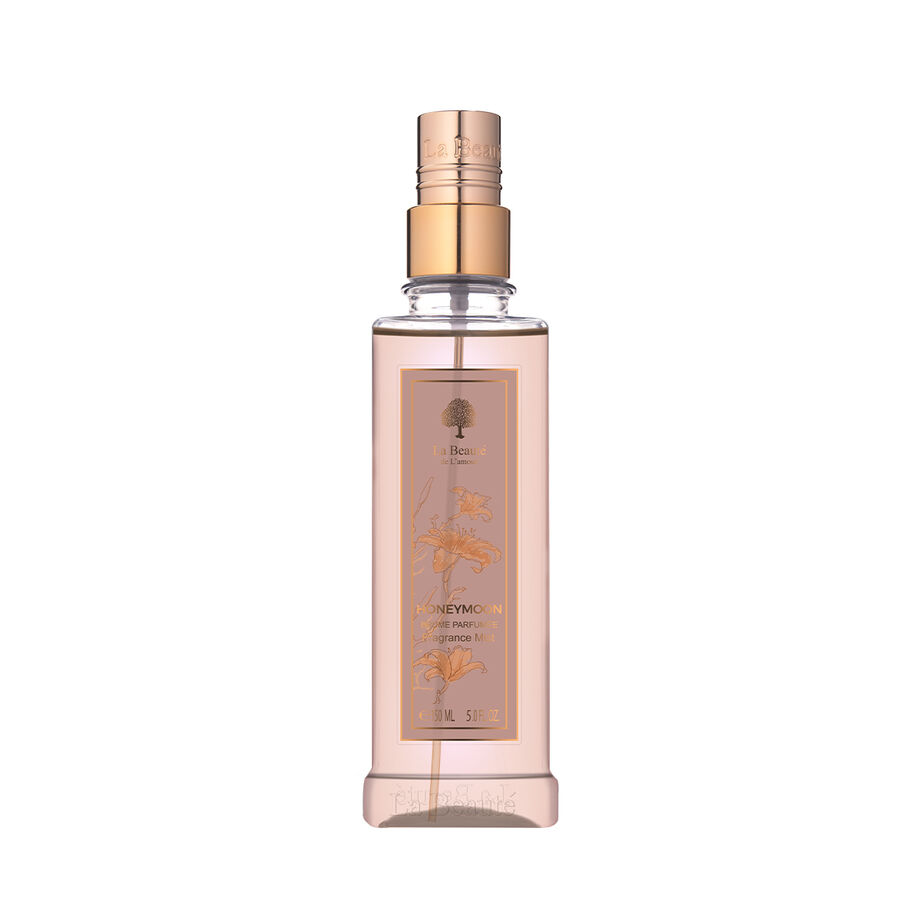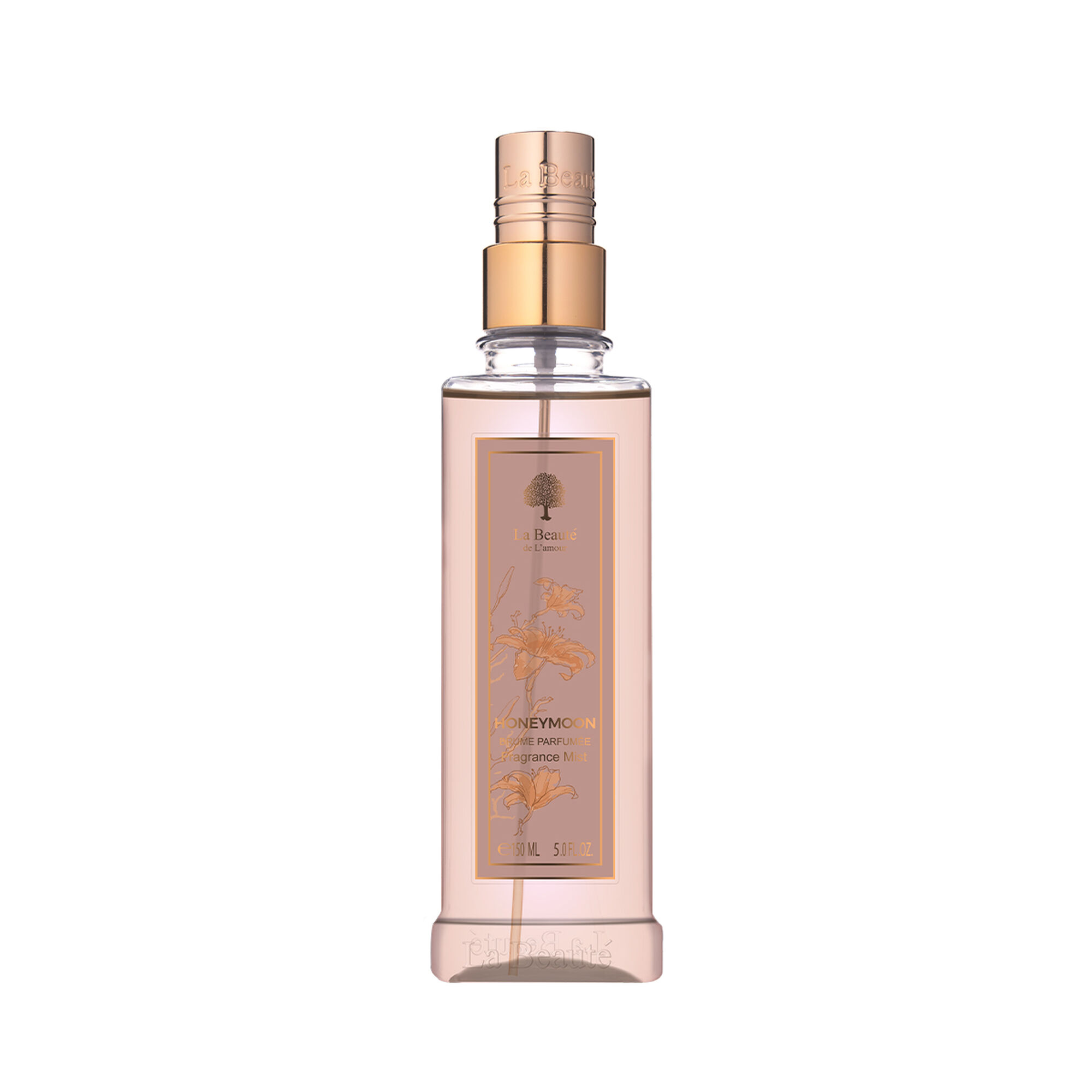 Honeymoon Body Mist 150 ml
59 SAR
Price reduced from

118 SAR

to
OFF 50.00%
(including VAT)
About Honeymoon Body Mist: Experience the warm embrace of La Beauté de l'Amour's Honeymoon Body Mist from Deraah. With its exquisite combination of Bergamot, Sweet Tangerine, Candied Rose, Iris, Sweet Pea, Violet, Praline, Vanilla, White Musk and Oriental - Vanilla scent, this 150 ml body mist will make you feel like you are on your own honeymoon. Relax and enjoy the sweet aroma of Honeymoon Body Mist from La Beauté de l'Amour.
Specifications of Honeymoon Body Mist:
Top Notes: Bergamot, Sweet Tangerine, Candied Rose
Middle Notes: Iris, Sweet Pea, Violet
Base Notes: Praline, Vanilla, White Musk

Brand: La Beauté de l'Amour
Product Type: Body Mist
Section: Body Care
Category: Women
Collection: Love & Night
Scent: Oriental - Vanilla
Volume: 150 ml

Advantages of Honeymoon Body Mist:
Spray body Mist sprayed on parts of the body.
Sweet and feminine scent.
Enriched with vanilla, floral and candy notes.
Ideal for everyday use.

Beautiful Scent:
Honeymoon Body Mist adds a beautiful and sweet touch to your favourite fragrance, making you smell lovely and inviting.

Distinguish and Excite:
Every ingredient in Honeymoon Body Mist has been carefully chosen and combined to create a unique and exciting scent that stands out from other fragrances.

Splendour and Freshness:
Honeymoon Body Mist is a wonderful blend of scents that makes you feel great and refreshed. It's like taking a luxurious vacation in a bottle!

How to Use Honeymoon Body Mist:
For best results, apply the body Mist immediately after bathing or at any time throughout the day. Before getting dressed, hold the bottle 15 cm to 20cm away from your body and spray to experience the perfect harmony of its aromatic components and the ultimate sensation of freshness.

Warnings and Precautions (optional):
Do not apply to damaged, or broken skin. If irritation occurs, stop using the product immediately.
For external use only. Avoid contact with the eye area to prevent irritation.
Do not leave the packaging in the car to ensure that it is not exposed to sunlight, breakage, damage, or a change in odour.