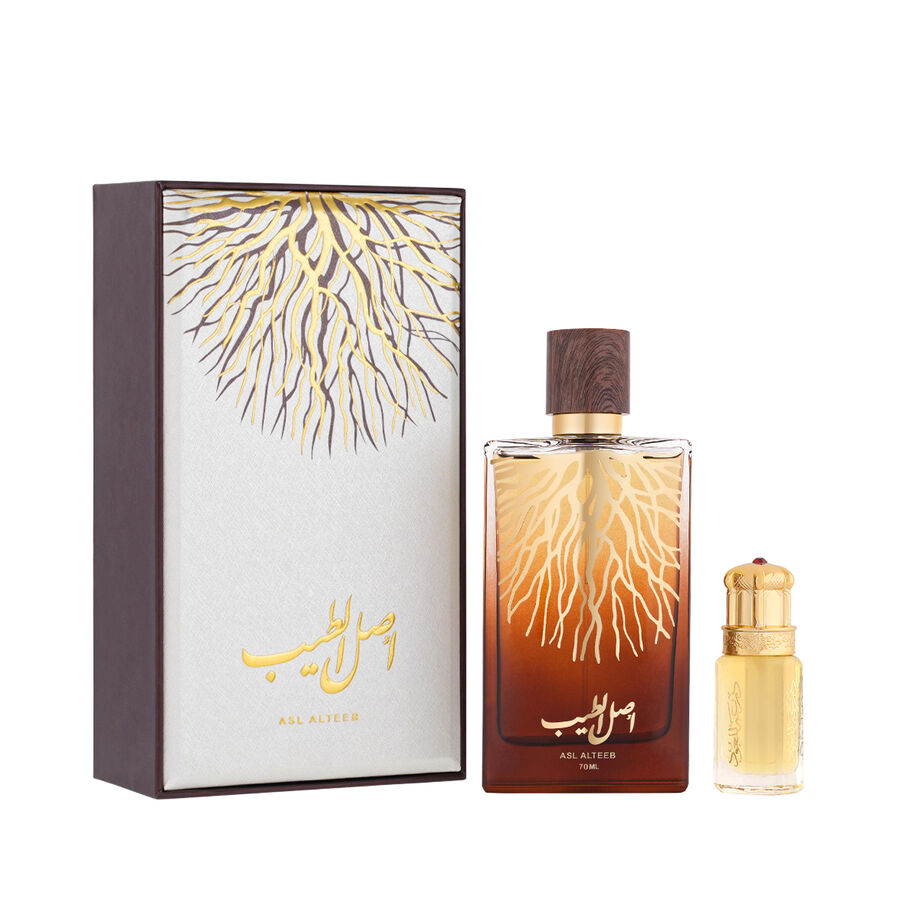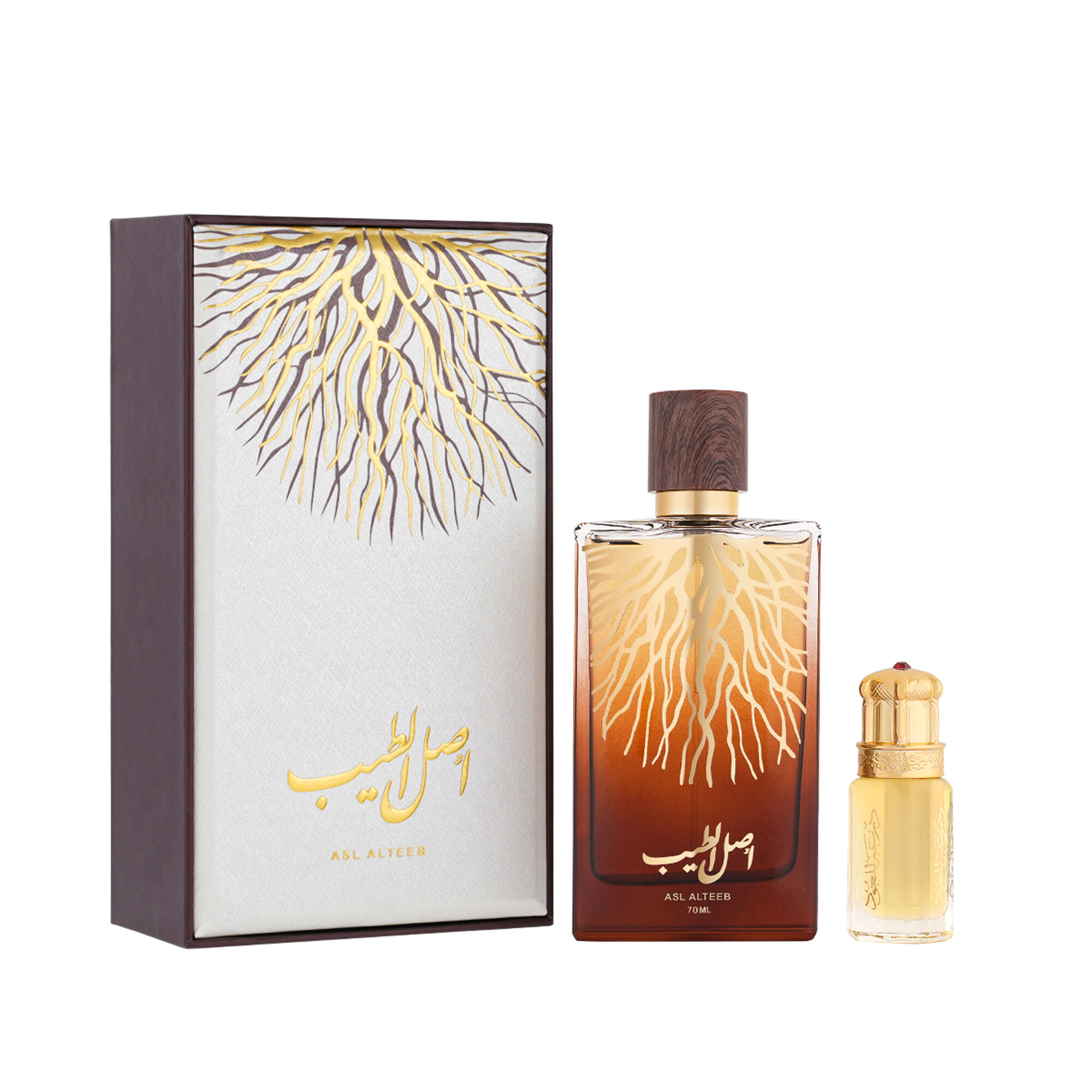 130 SAR
Price reduced from

290 SAR

to
(including VAT)
The essence of originality The authenticity of the East meets the most beautiful French perfumes in a mixture of sophistication and luxury in the Asl Al-Teeb set by Deraah Oud. The Asl Al-Teeb set features the Asl Al-Teeb fragrance, which is full of romance and imagination, with the luxurious oriental Asl Al-Teeb oil for an unparalleled fragrance.
Specifications of Asl Al-Teeb 2 pieces set:
- Asl Al-Teeb perfume consisting of pepper, rose, and sage plant, with heart notes of luxurious Oud wood, jujube wood, and attractive patchouli, with a base of dry amber, musk, and sensual vanilla.
- Half a tola of Asl al-Teeb oil, which combines one of the most beautiful French perfumes with oriental notes.
in a luxurious and elegant box, perfect for gifting to your loved ones.

Size: -
Brand: Deraah Oud
Price: 290 SAR
Gender: Unisex
Product type: carton set
Activity: Oud sets
Detailed activity: Cardboard set
Group name: Asl al-Teeb

Tips for using Asl Al-Teeb 2 pieces set:
It is recommended to use Asl Al-Teeb perfume at the pulse points on the wrist, neck, and on clothes. Suitable for all times.