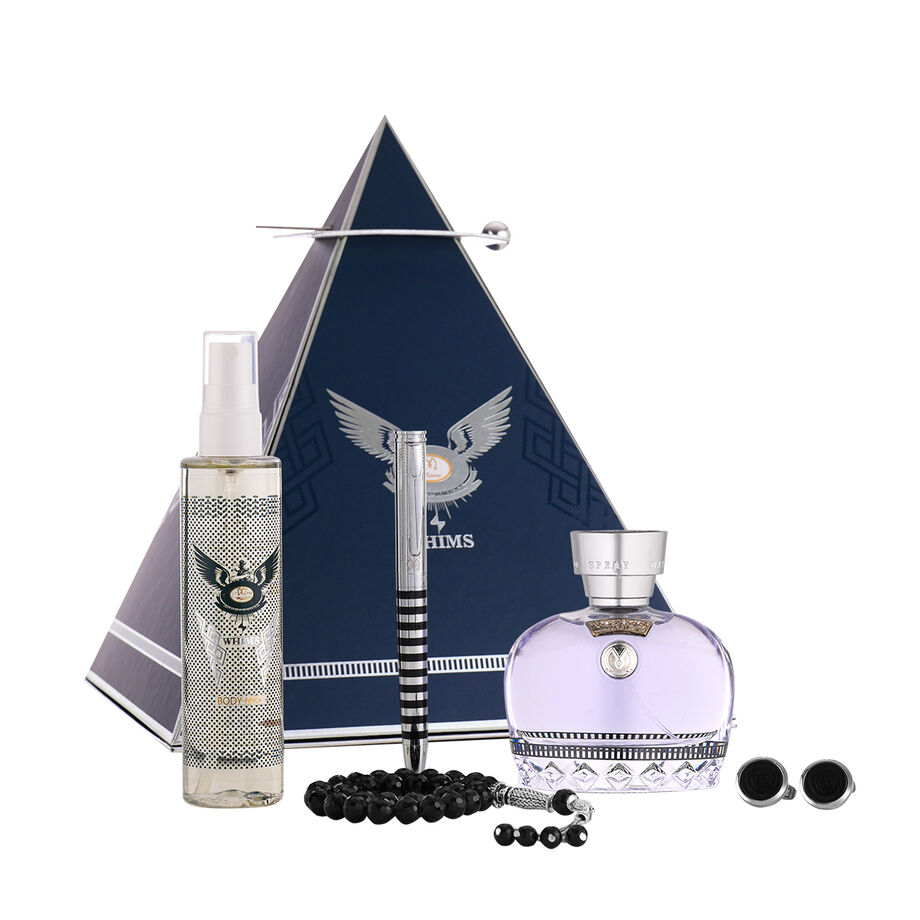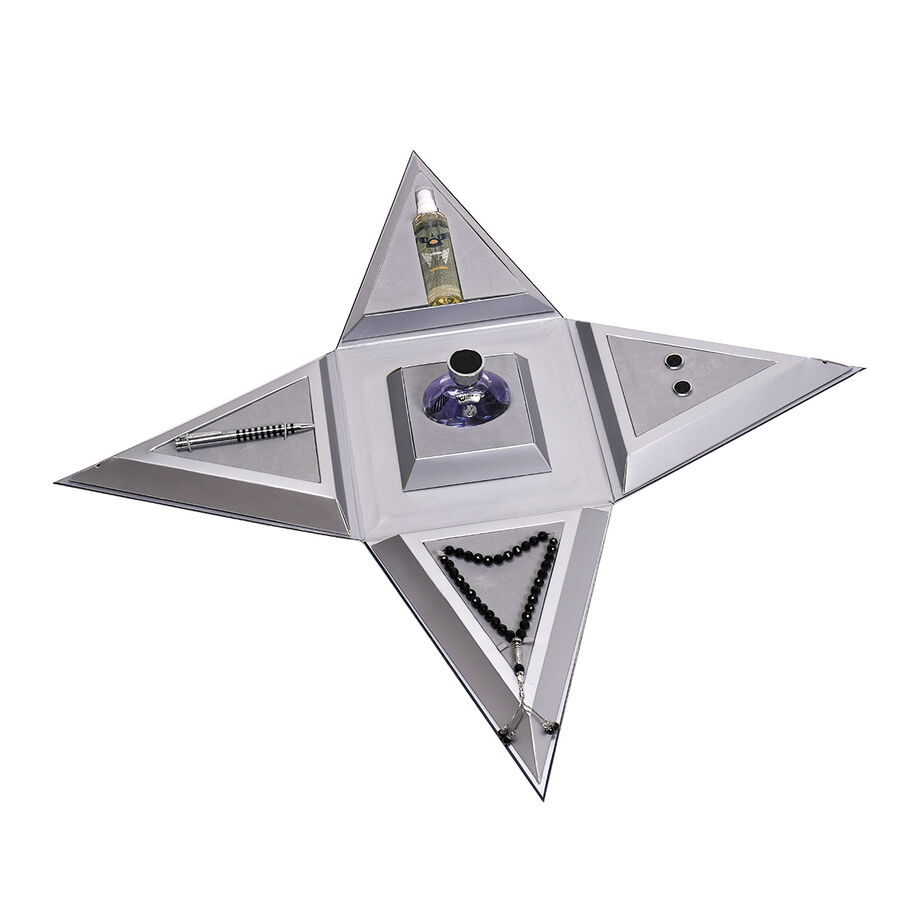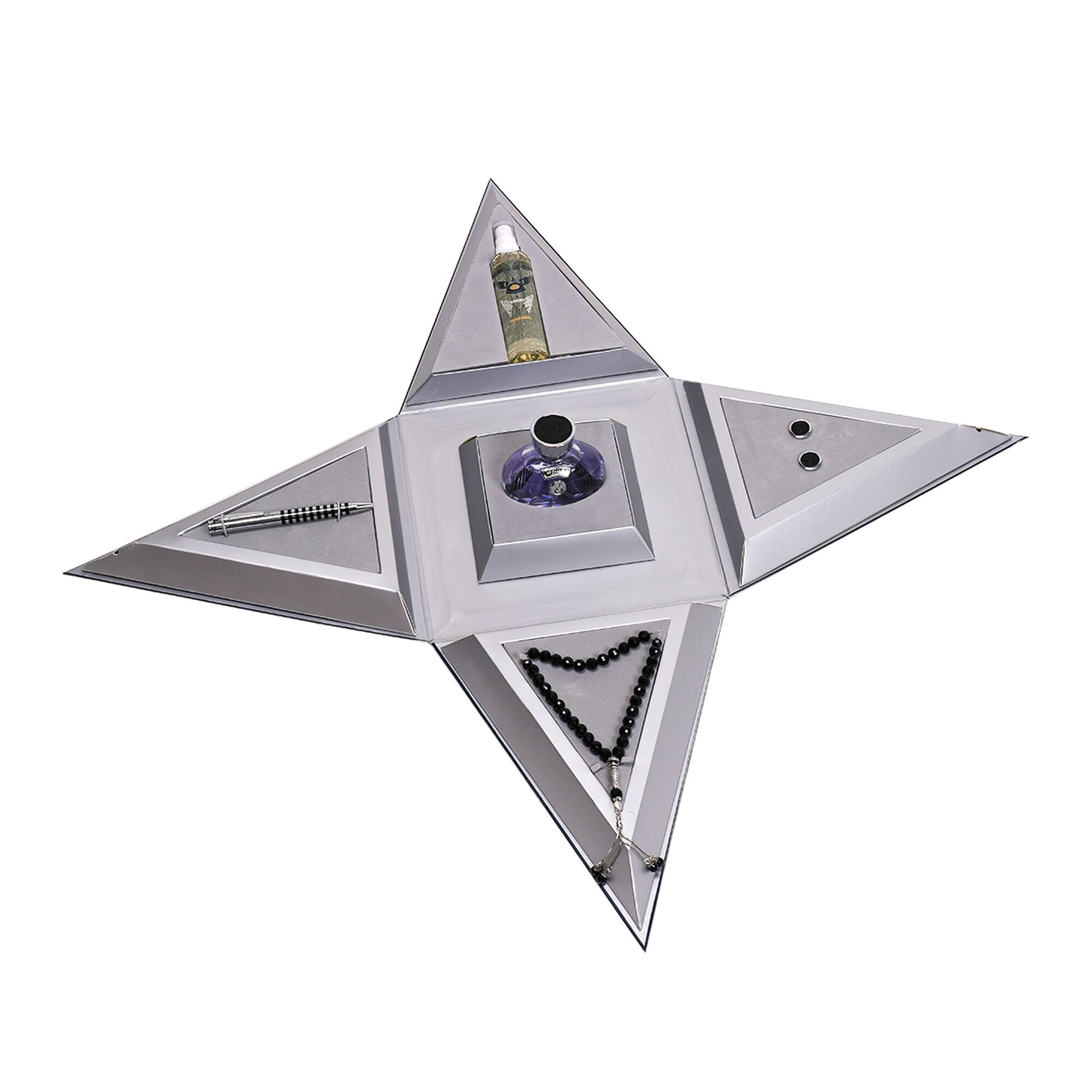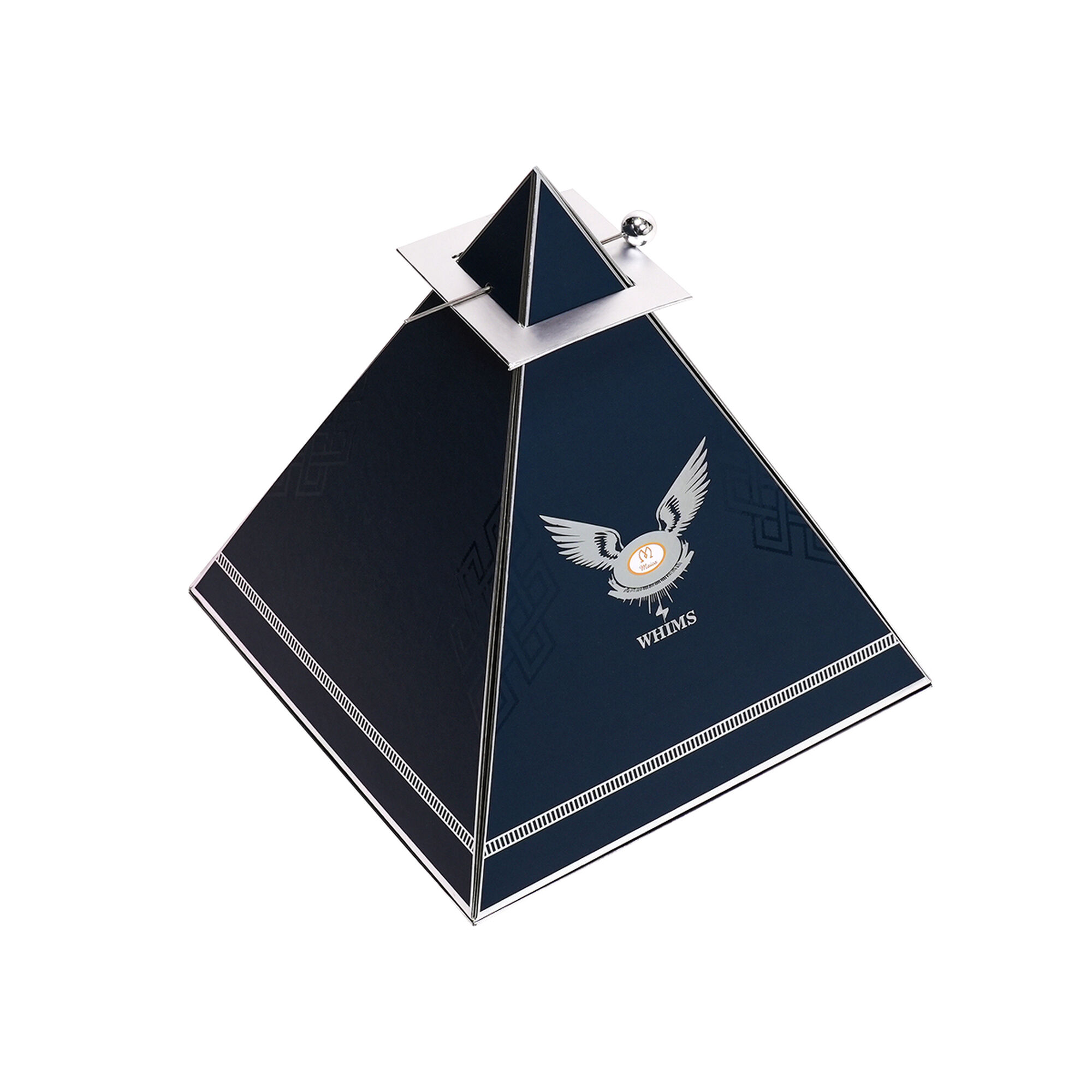 Whims Men's accessory gift set
239 SAR
Price reduced from

478 SAR

to
OFF 50.00%
(including VAT)
Whims Men's accessory gift set Description: With the Whims men's perfume set, you will no longer wonder what elegance is, because you will have the most elegant set ever from his coat of arms, with unique designs and a very bright color. High taste and a bold spirit, and of course the rest of the set adds another distinction, as a very elegant pen in its design and texture, a rosary made of the finest stones and finally a cufflink looking for a unique man like him.
Whims Men's accessory gift set Components:
● Perfume 100 ml.
● Pen.
● Cufflink.
● Rosary.
● Body mist 125 ml
Whims Men's accessory gift set Specifications:
Aromatic composition: woody - amber
Brand: Mayos
Gender: Men
Size: 5 pcs
Product type: accessory
Weight: 1250 gm
Price: SAR 225

Features of Whims Men's accessory gift set:
● A collection made with luxury for a man who is always looking for excellence.
● A perfume made drop by drop from aromatic woods with the strongest distinctive scents ever.
● A rosary whose stones are made with great distinction and precision to give the wearer a sense of elegance and distinction.
● A pen that has a streamlined design, smooth use, and luxurious appearance.
● Cufflink makes every shirt or robe as unique as it has never been made.

A look of luxury and distinction:
You will not hesitate to own a set of perfumes with a men's accessory and a touch of his shield, if you are one of those who seek elegance in every piece they wear, as its perfume was created to enhance the luxury of your look, and the rosary and cuffs were designed to give you unparalleled elegance, as well as the pen that will accompany you with its streamlined design and softer use Absolutely.

Your private world is more distinguished and luxurious:
With a set of perfumes with men's accessories, Whims, you will feel the ingenuity of design, consistency and distinction. The fragrance was made with scents that stimulate a sense of calm, and the set was designed in white to make you feel the Arabian luxury every time you use your collection.

Warnings:
Do not leave the kit in the sun or car.
Avoid accessory exposure to moisture or perfume.