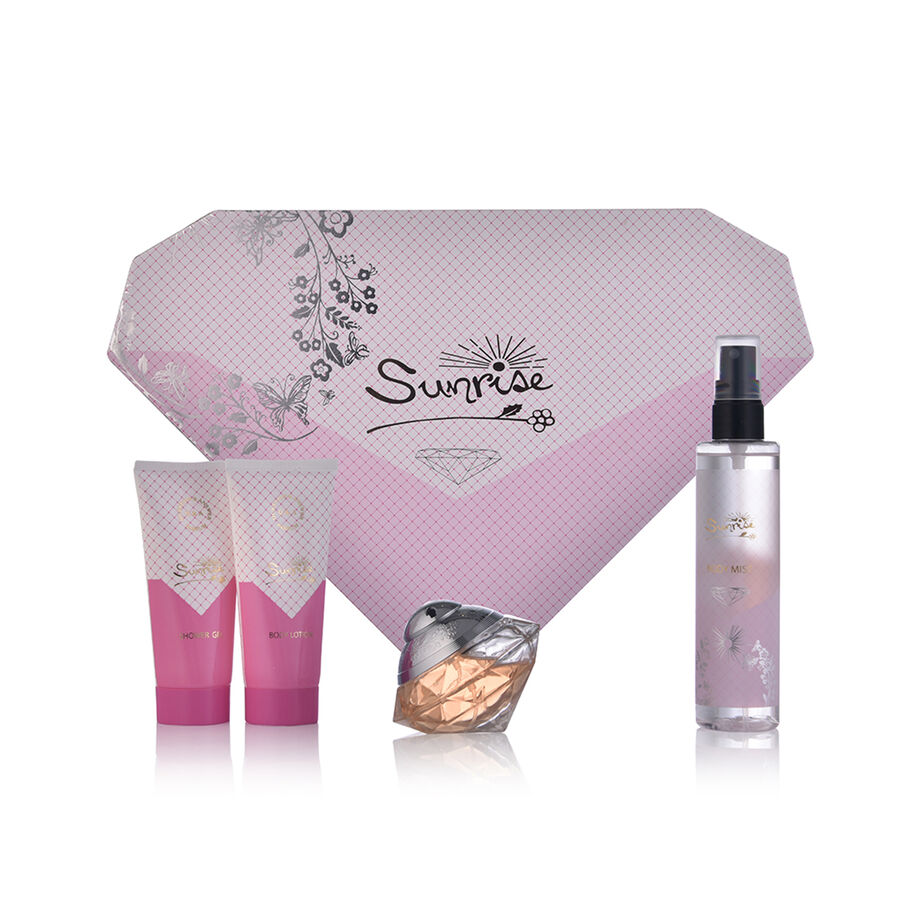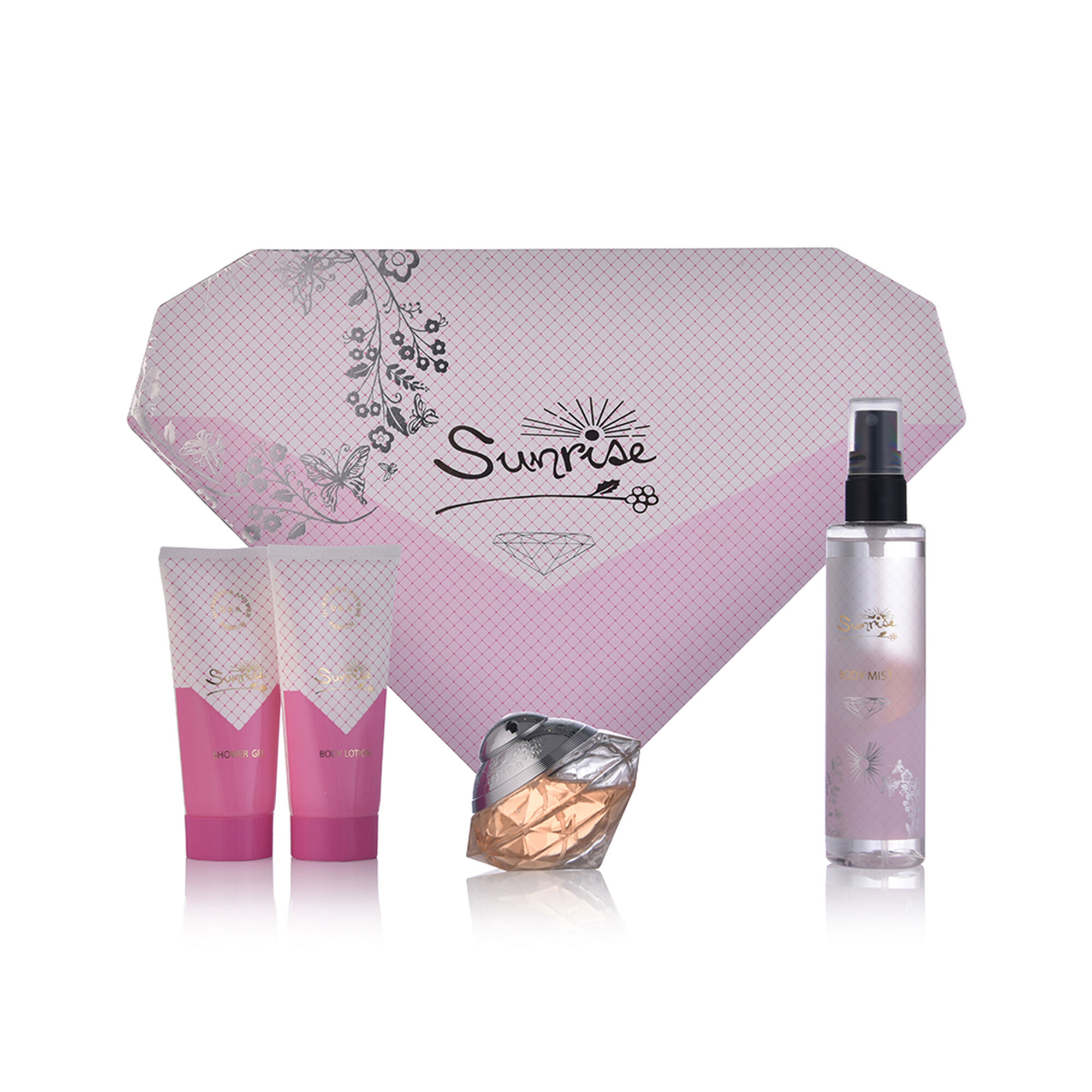 119 SAR
Price reduced from

263 SAR

to
OFF 54.75%
(including VAT)
Sunrise set for bright femininity, lasting brilliance like sunbeams, pure and transparent aroma, wonderful penetrating fragrance, charm and femininity spreading from a modern design bottle, full of flower nectar, a harmonious aromatic beginning of mandarin, pear and pineapple, and the warm heart breathes with jasmine, violets and roses, then the fixed aromatic conclusion that comes from Harmony of vanilla, amber and patchouli.
Shower gel: a cleansing and refreshing gel with a rich lather that leaves the skin clean and refreshed through the purifying granules formula and has a distinctive fragrance with the scent of perfume
Body Lotion: A light, easy-to-absorb lotion with high moisturizing properties that moisturize, balance and tighten the skin, and is scented with the scent of perfume.
Body Spray: It has a formula rich in moisturizing oils with a fragrant scent, which penetrates into the skin quite easily. It is used throughout the week directly after the bath. It is preferable to use it after the body lotion to give the scent a higher strength and stability.