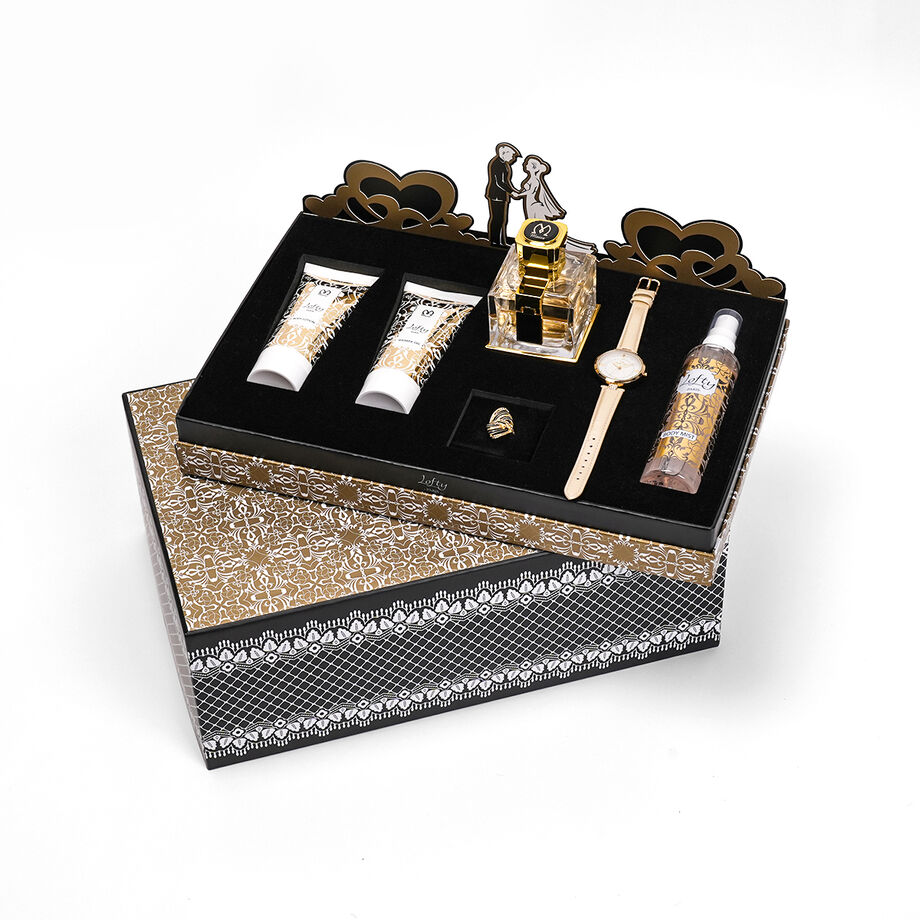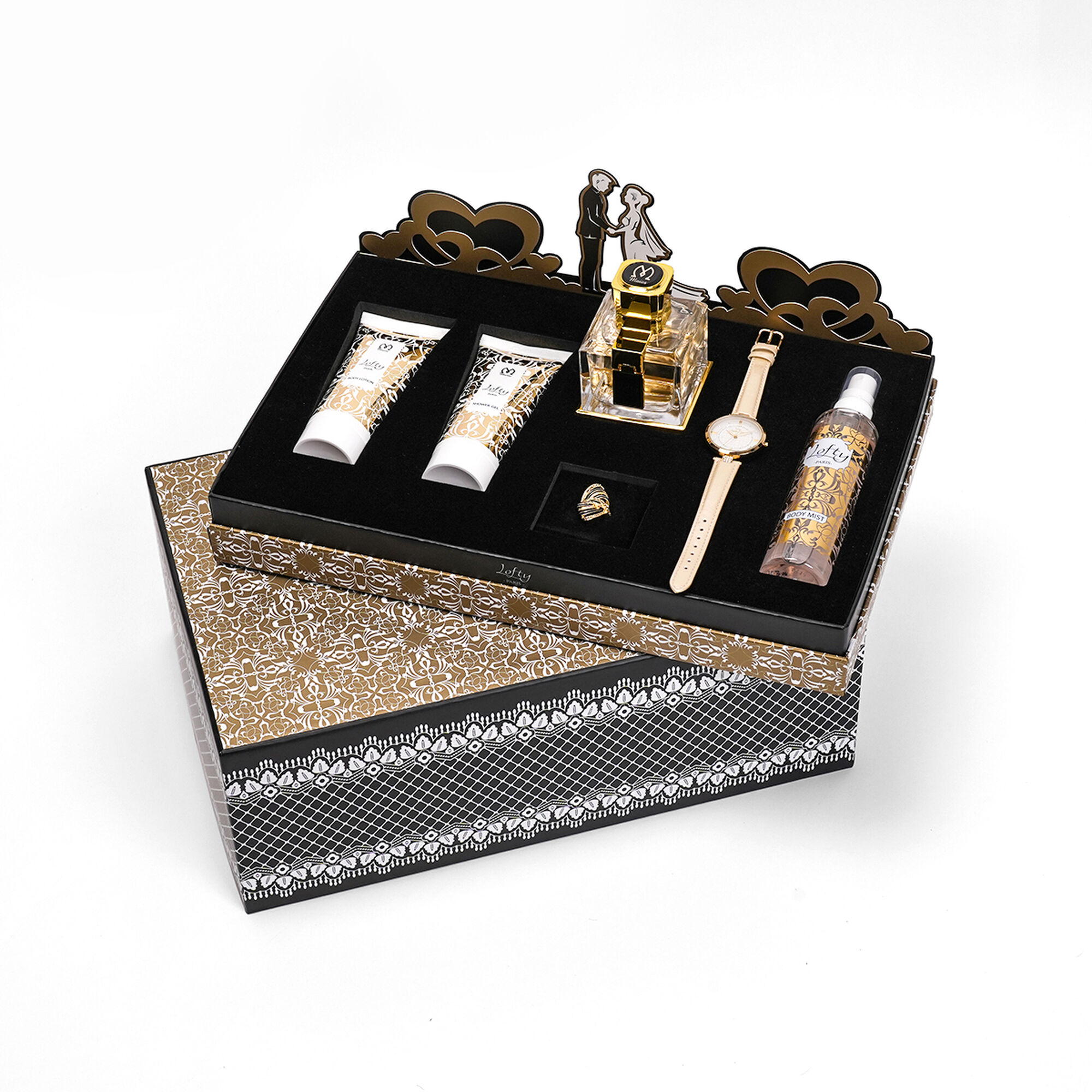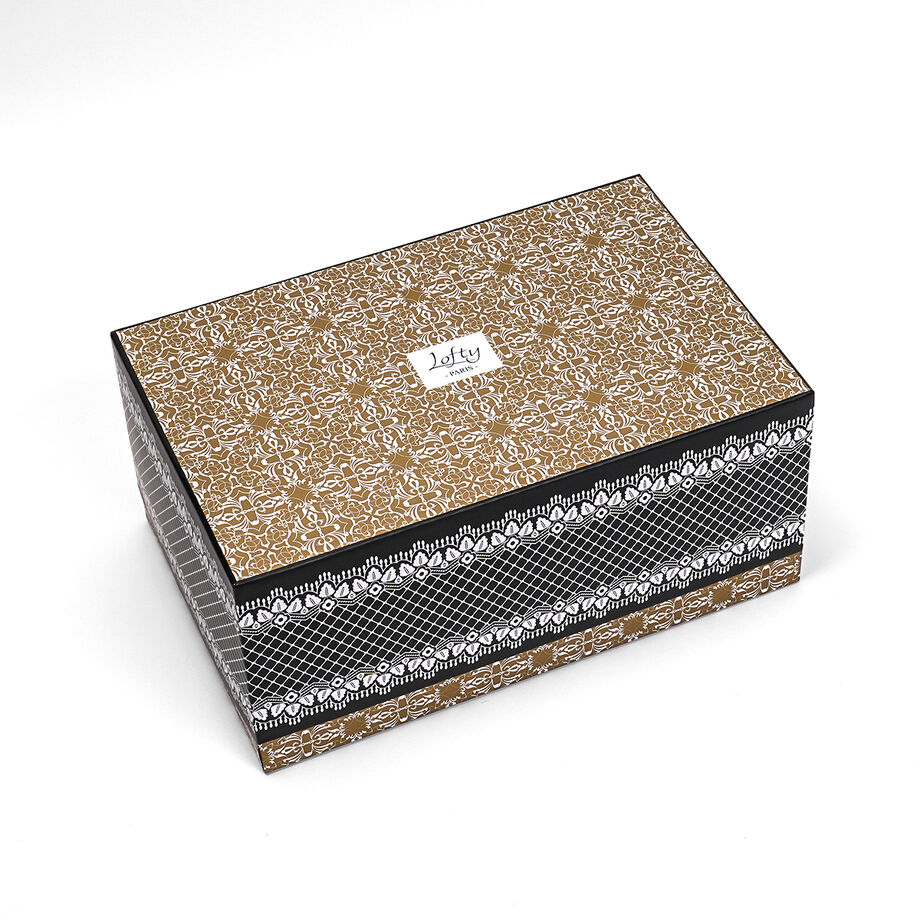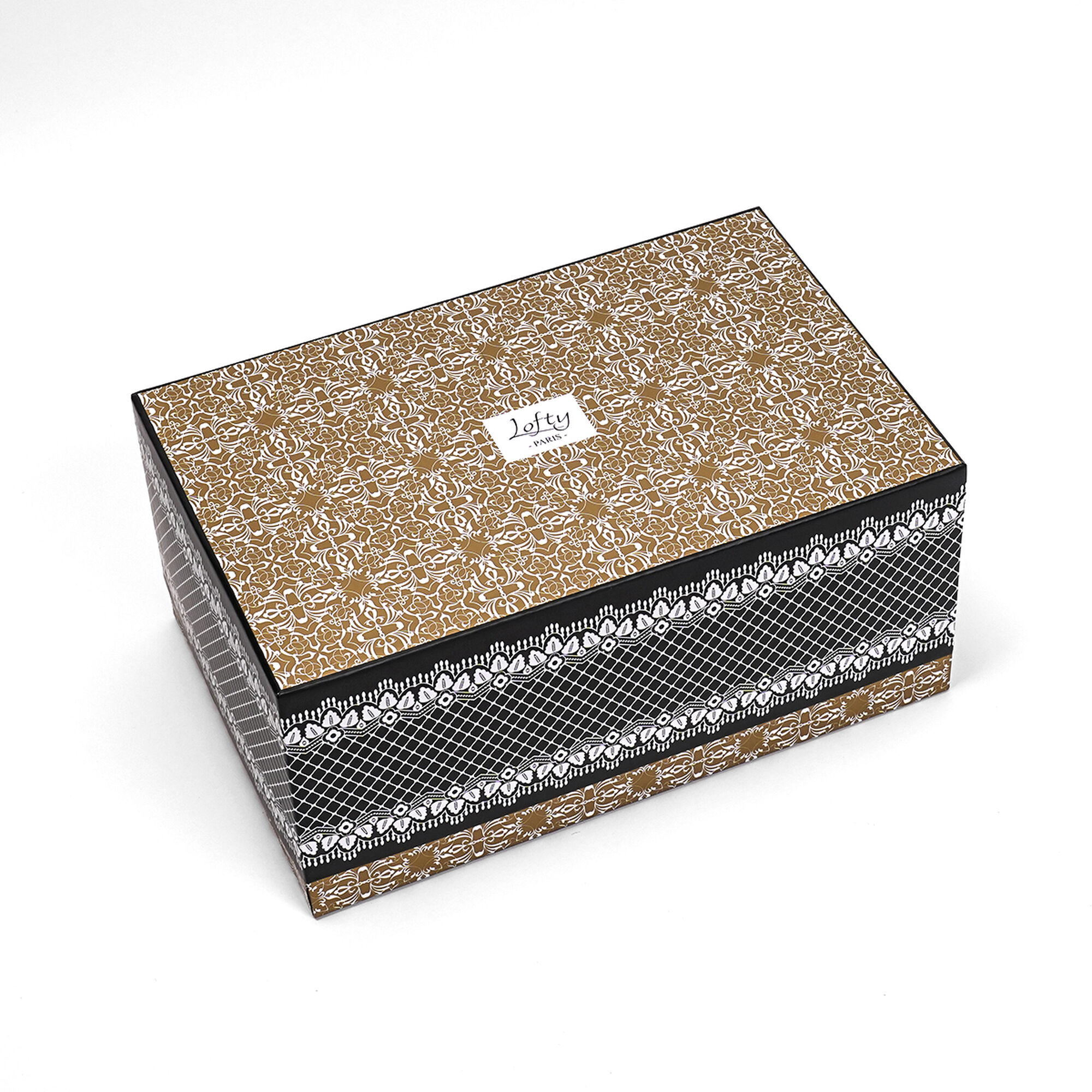 240 SAR
Price reduced from

540 SAR

to
OFF 55.56%
(including VAT)
Lofty Wedding Kit Description: Cherish your precious moments with Deraah's Lofty Wedding Kit, and revel in the joy that lasts a lifetime. Let the essence of cloves etch your happiest memories, as if the flavors of bergamot, violet, and mandarin had the power to capture eternal happiness. Make your special occasions truly unforgettable. We also carefully curated a gentle yet deeply cleansing shower gel which will leave your skin feeling fresh and revitalized; and a delicate body lotion to double as a fragrant body spray to confirm the hydration of your skin and give you a super-soft glow. For an extra boost of elegance, wear our Papillon watch and the ring to complete your irresistible look.
Lofty Wedding Kit Contents:
● Perfume 100 ml
● Shower gel 100 ml
● Body lotion 100 ml
● Body mist 125 ml
● Watch
● Ring

Lofty Wedding Kit Specifications:

Aromatic composition: Wood - Flora- Musk
Brand: Maios
Gender: Female
Size: 6 pieces

Lofty Wedding Kit Benefits:
- We selected this special kit for your cherished moments.
- Shower gel with strong scent and gentle effect on your skin, leaving it soft.
- Waiting for the moisturizing body lotion that always gives your skin a charming softness.
- A body mist that rejuvenates your sense of joy and invigorating.
- A perfume with every spritz envelops you in a delicate aroma that reignites your senses.
- Papillon watch with distinctive design to accompany you in your happy occasions.
- A ring specially curated to complete your look on happy moments.

Be ready for happy moments with delicacy of clove:
Your happy moments matter to us, which is why we've crafted Lofty Wedding Kit, designed to add delicate touches of luxury to your experience. Our ultra-moisturizing body lotion and gentle shower gel nourish your skin, while our bright and alluring fragrance, infused with violet, mandarin, cloves, and bergamot, fills your heart with happiness.
Invigorating burst of freshness.
Lofty Wedding Kit from Deraah designed to impart an aura of freshness and attractiveness that lasts all day long. Our signature fragrance not only leaves you feeling invigorated but also helps maintain a permanent sense of freshness and excessive allure. You can also enjoy strong hydration, a distinctive appearance, and a smart scent that perfectly complements your special occasion.


How to use:

Shower gel usage: A small amount of the gel is applied on a shower sponge dampened with water, then spread over the body and gently massaged to help add lather to the skin. The shower gel is left on the body for five minutes; so minerals, nourishing and moisturizing components seep into the body.
Body lotion: For best results, apply lotion immediately after showering while your skin is still damp and pores are open. This allows the lotion to penetrate quickly and deeply, providing optimal hydration and nourishment. Start by applying a generous amount of lotion to your palm, then massage it all over your body until fully absorbed.

Body mist: For a consistent scent, use the same perfume on your body immediately after showering. Hold the bottle about 15 cm away from your body and press the spray button, directing the mist onto your chest and neck. Spray each area for 2 to 3 seconds only.


Warnings:
Don't leave the kit under the sun or in car.
Avoid exposing the accessory to moisture or perfumes.