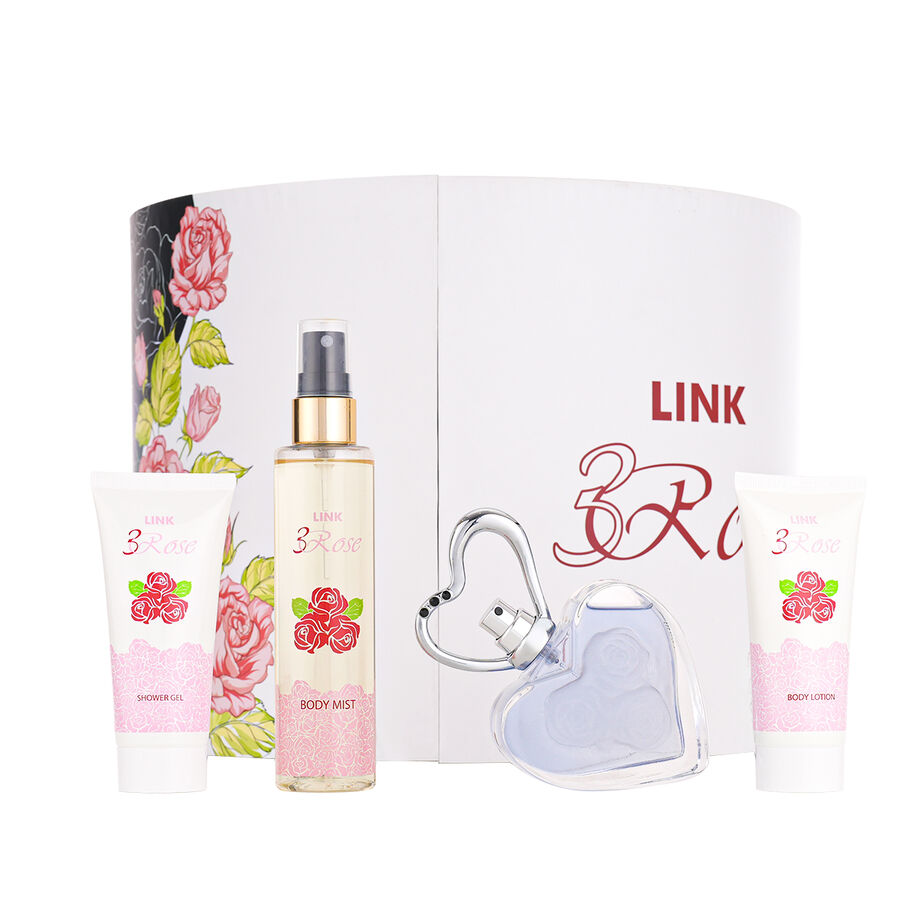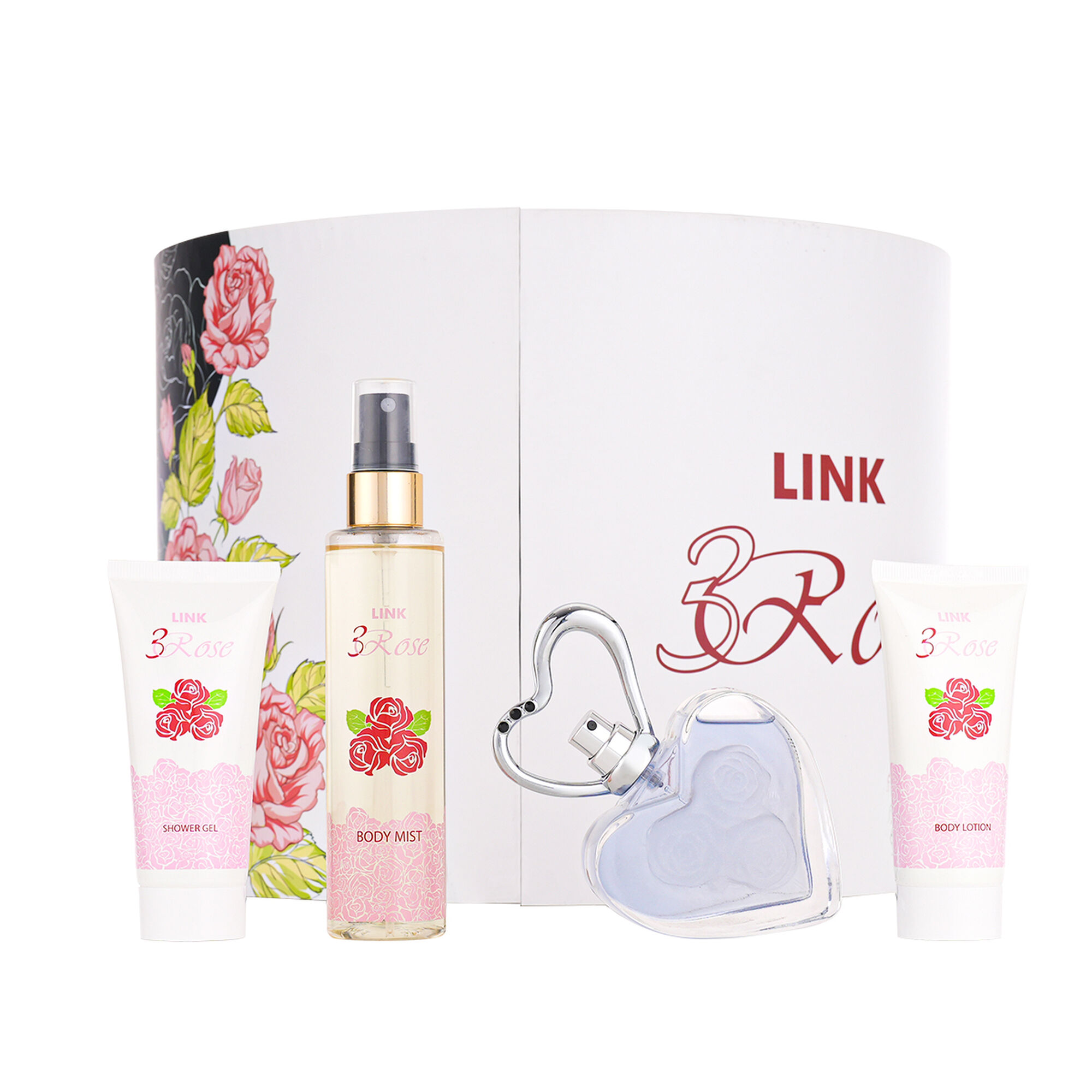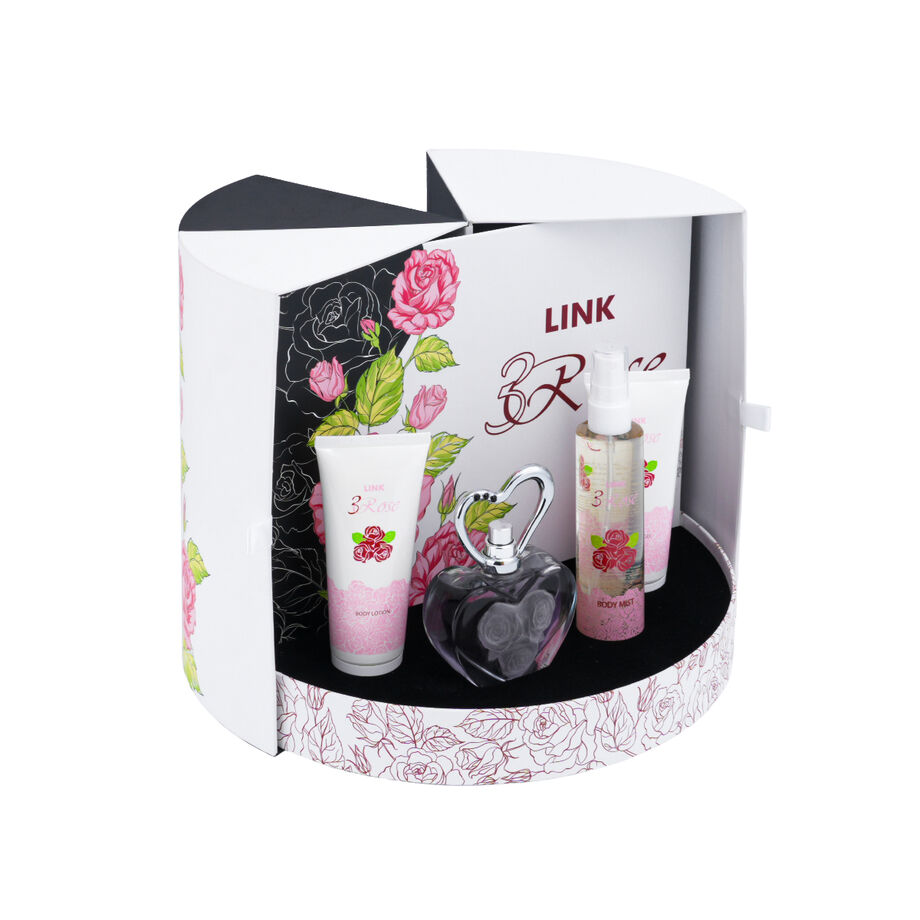 179 SAR
Price reduced from

380 SAR

to
OFF 52.89%
(including VAT)
Preserve your sense of permanent youth as a flower in the most beautiful garden with the Three Rose kit and its components. It is the maker of smiles and the pulse of happiness for you and those around you.
In which you are distinguished by an aromatic top of orange and rose
And the heart is fragrant with peach blossoms and rose-of-the-valley
With an aromatic base of amber, white musk and cedar wood
Shower gel: a cleansing and refreshing gel with a rich lather that leaves the skin clean and refreshed through the purifying granules formula and has a distinctive fragrance with the scent of perfume
Body Lotion: A light, easy-to-absorb lotion with high moisturizing properties that moisturize, balance and tighten the skin, scented with the scent of perfume.
Body Freshener: It has a formula rich in moisturizing oils with the scent of perfume, which penetrates into the skin quite easily. It is used throughout the week directly after the bath. It is preferable to use it after the body lotion to give the scent a higher strength and stability.
Perfume - shower gel - body lotion - body freshener