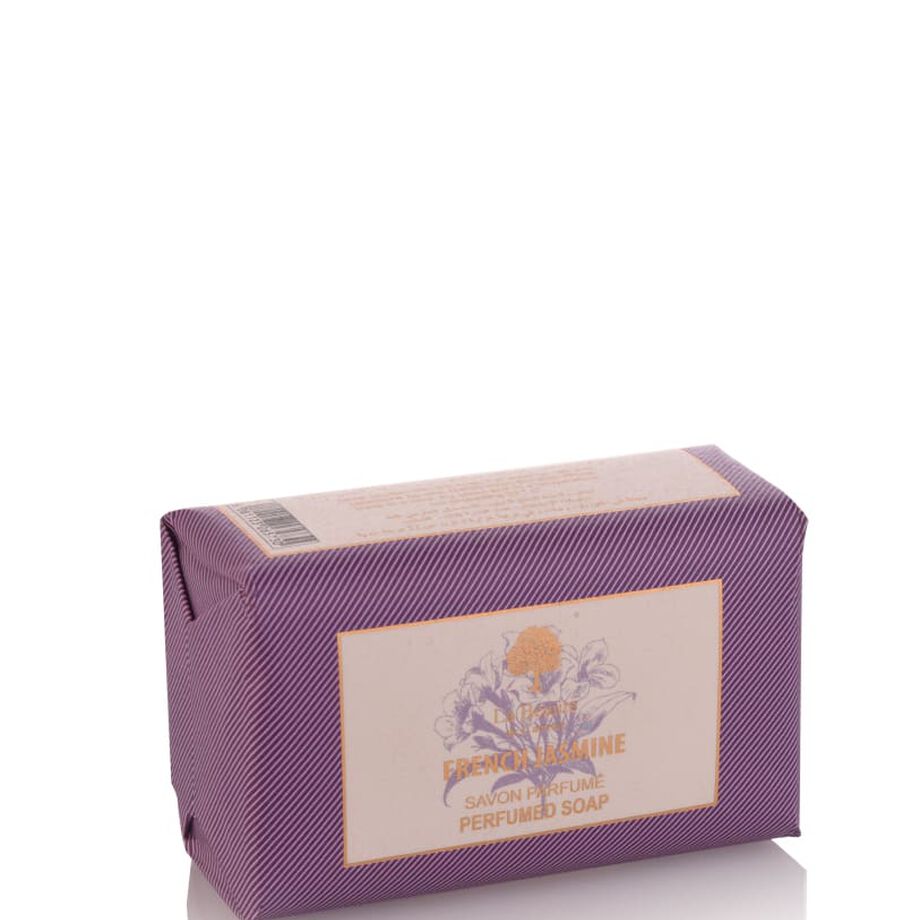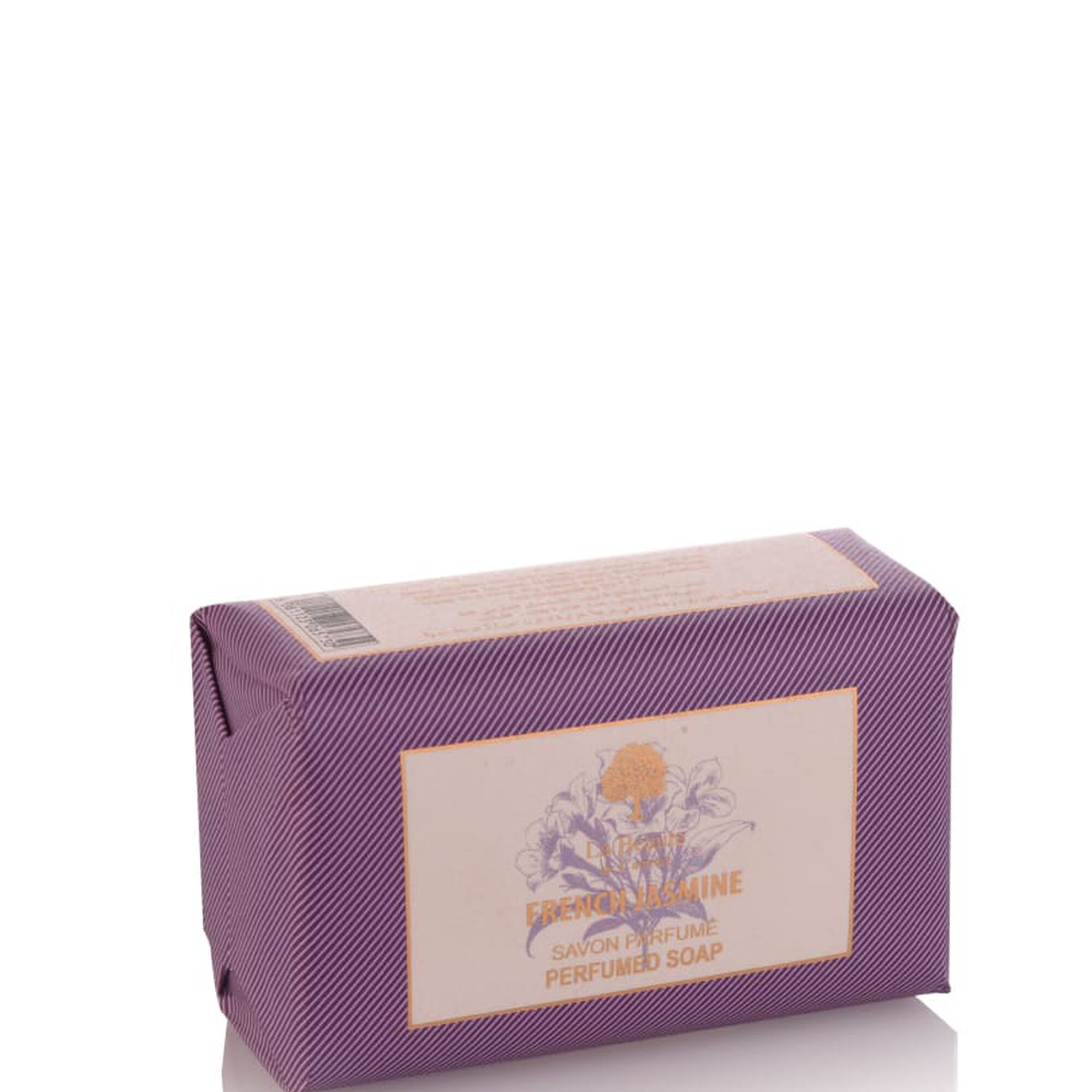 Fresh Jasmine Scented Soap
18 SAR
Price reduced from

48 SAR

to
(including VAT)
About French Jasmine Scented Soap: This ultra-soothing floral, woody, and musky scented soap by La Beauté de l'Amour offers you an invigorating showering experience like no other. French Jasmine Scented Soap functions to deeply cleanse the skin of dead skin cells and any impurities. Additionally, the body soap has been formulated to deliver your skin well-needed moisturise in order to prevent it from drying out. Purchase this one of a kind soap today online or at Deraah stores and enjoy a unique pampering experience!
Specifications of French Jasmine Scented Soap:
Top Notes: Neroli, Orange, Flower, Almond
Middle Notes: Jasmine, Apricot, Violet
Base Notes: Musk, Sandalwood

Brand: La Beauté de l'Amour
Product Type: Body Soap
Section: Body Care
Category: Women
Collection: Flowers
Scent: Floral, Woody, Musky
Size: 150 gm

Advantages of French Jasmine Scented Soap:
● Rich in floral and musky aromas.
● Removes dirt and impurities from the skin's surface.
● Refreshes pores and maintains its natural PH balance.
● Softens and moisturises the skin.
● Leaves behind a luxurious and fragrant scent.

Feel Luxurious:
Indulge in a luxurious shower experience with Fresh Jasmine Scented Soap, leaving it looking, feeling, and smelling its best!

Silky-Smooth Skin:
The French Jasmine Scented Soap smoothens your skin like no other soap, providing it with maximum nourishment and hydration.

A Radiant Glow:
This body soap functions to brighten your skin, eliminate dullness, and offer it a natural radiant look.


How to use French Jasmine Scented Soap:
To be used as a hand wash, as well as all over the body when bathing.

Warnings and Precautions:
To be applied directly to the skin. Avoid direct contact with eyes.