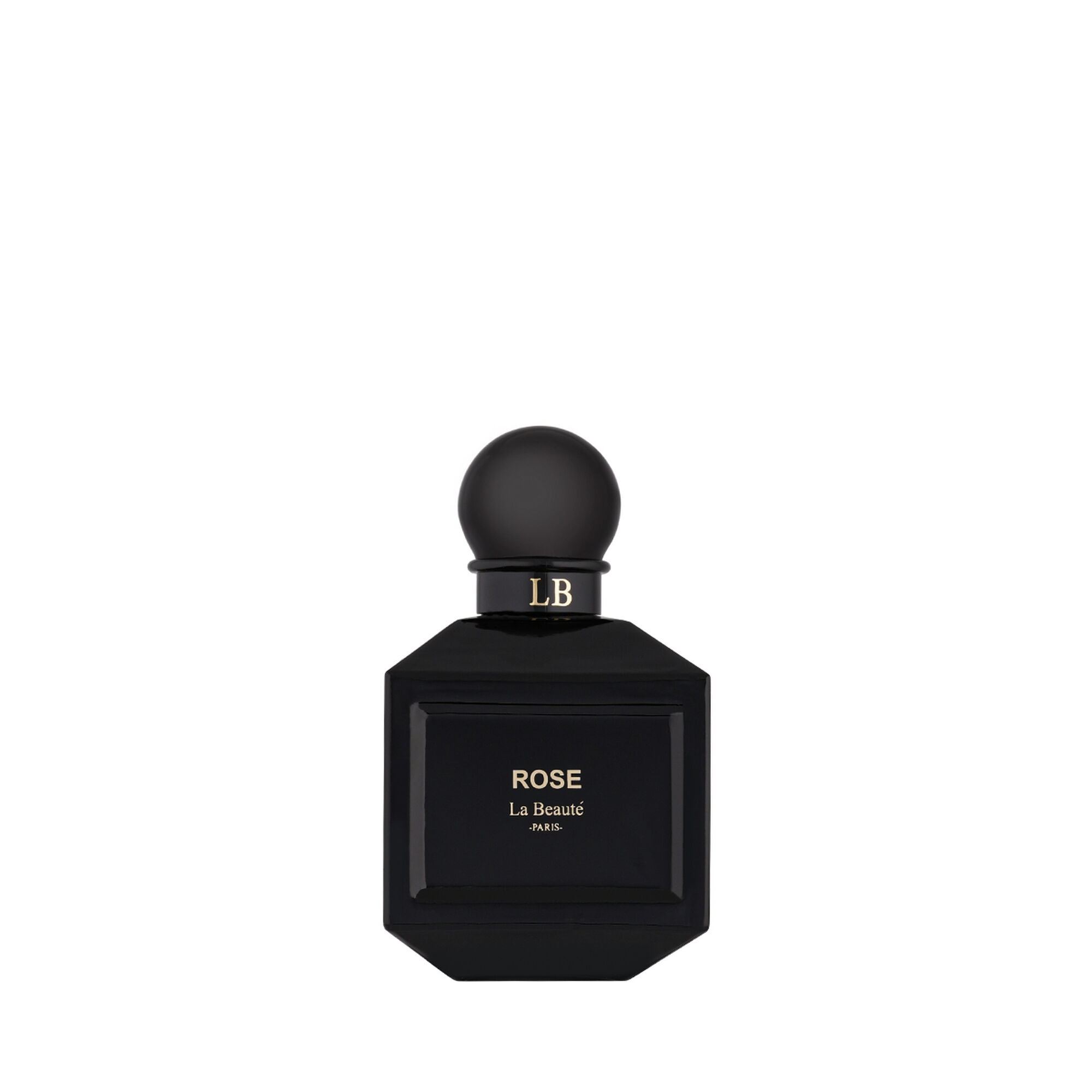 119 SAR
Price reduced from

390 SAR

to
(including VAT)
About Rose Eau De Parfum: Experience the unique and long-lasting fragrance of Rose an eau de parfum by La Beauté de l'Amour which blends rich ingredients to offer you an oriental feminine scent. The fragrance opens with the invigorating scent of bergamot, followed by heart notes filled with the delightful aroma of plums, berries, geraniums, roses and flowers. The base notes of vanilla, caramel, cedar, musk and amber are sure to leave a lasting impression on anyone who smells it. Rose perfume is the perfect choice for women seeking a sensual and luxurious scent. So why wait? Purchase Rose today online or at a Deraah store!
Specifications of Rose Eau De Parfum:
Top Notes: Bergamot
Middle Notes: Plum, Raspberry, Geranium, Rose, Floral
Base Notes: Vanilla, Caramel, Cedarwood, Musk, Amber

Brand: La Beauté de l'Amour
Product Type: Eau de Parfum
Section: Body Care
Category: Women
Collection: Eau de Parfum
Scent: Oriental
Volume: 100 ml

Advantages of Rose Eau De Parfum:
Immerse yourself in a long-lasting fragrance experience.
Feel the aromatic and concentrated blend of oriental femininity.
Unleash your bold and spontaneous side with this fragrance.
The perfect gift for your loved ones.

A Burst of Courage and Spontaneity:
Rose perfume is perfect for women who want to showcase their bold and spontaneous side while indulging in luxury.

Diffuse and Distinctive:
The fragrance of Rose is highly diffusive, allowing the scent to spread easily and fill the room with only a few spritzes.

A perfume for a Refined Woman:
Rose perfume is a modern and sophisticated fragrance to match the refined women who wear it.


How to use Rose Eau De Parfum:
Apply on pulse points such as behind the ear, and on the wrists, and allow your
body's warmth to intensify the fragrance. The perfume can also be sprayed on
clothing.

Warnings and Precautions (optional):
Do not apply to damaged, or broken skin. If irritation occurs, stop using the product immediately.
Perfume is highly flammable, so avoid applying near open flames, heat, or while smoking.
Do not leave the packaging in the car to ensure that it is not exposed to sunlight, breakage, damage, or a change in odour.